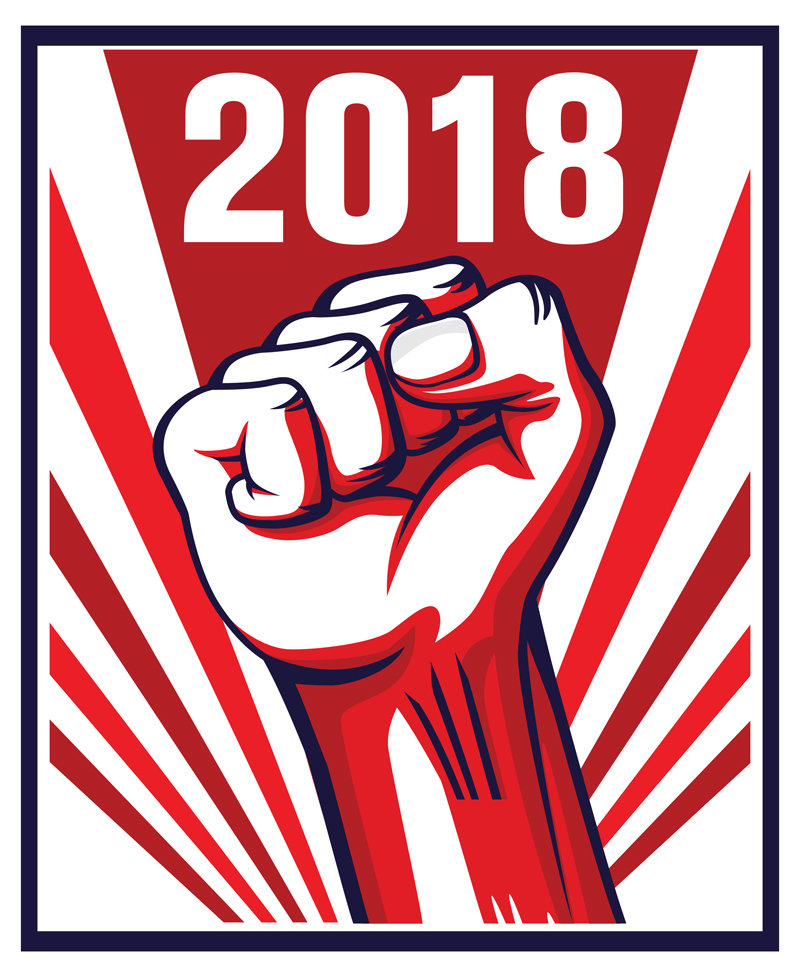 Running any type of business in today's world can be an arduous task. However, for newspaper publishers in particular, that role carries an added sense of responsibility as the industry experiences the effects of both economical and societal changes—not to mention an anti-press administration in the White House. While President Trump continues his attacks on the media, describing journalists as "the enemy of the American people," publishers continue to fight back by doing what they know best—producing quality, local journalism for their respective communities.
With 2017 in the rearview mirror, E&P asked several publishers to share how they overcame challenges last year, recent success stories and their outlook for 2018 and beyond.
What was your biggest challenge as a publisher and how did you overcome it?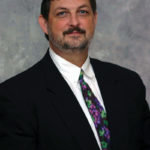 Tim Timmons, publisher and CEO, The Paper of Montgomery County, Crawfordsville, Ind.: Well, I don't know that I have. I think the biggest challenge all of us face is the current information revolution that is ongoing. One of the strengths we've always had as an industry is our demographic. We have readers who are educated, own their homes, make a pretty decent living, buy furniture, appliances and on and on. We've made a great living going to car detailers, realtors, retailers, grocers and so on and saying to them, look at who we deliver to you! But our readers, at least in print, aren't the same demographic now. They might be the same people, but now they're older, retired. The hot demographic is now the online reader—and yet we struggle with that because in many ways we still think of ourselves as a print industry. The truth is we are an information industry during a time of the greatest demand and easiest access to information in our nation's history. But, at least in some places, we are an information industry with an identity crisis.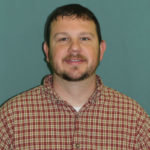 Trevor Vernon, publisher, The Eldon (Mo.) Advertiser: The biggest challenge is technology. There are so many options to explore and not enough time or money to be proficient in everything.  Lately, the solution is to identify the product and partner with a company producing the technology. This includes production, digital services, and everything in between. Sometimes it works, sometimes it doesn't.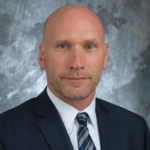 Ron Hasse, president and publisher, Southern California News Group: Bringing a cohesive, collaborative and innovative culture internally to Southern California News Group. SCNG formed in April 2016 when Freedom Communications—which includes The Orange County Register and The Press-Enterprise in Riverside, Calif.—were purchased and merged with nine other daily newspapers and digital news sites that were part of the former Los Angeles News Group. The challenge was to leverage the strengths of each of our 11 media brands, focusing on collaboration to improve efficiency in the way operate, produce and sell our media across the entire group. In less than 12 months, we completed the herculean task of moving onto the same systems for advertising ordering, content production, email, and customer service. SCNG launched new, responsive-on-all-screens web designs across its 11 websites and the new Spanish-language excelsiorcalifornia.com. We've brought consistency to the design and sizing of our newspapers and did so while consolidated printing facilities. We've moved to new and more modern business offices. Our reporters who cover topics of regional interest now have bylines in all of our newspapers. All of these projects required collaboration across SCNG. We still have a ways to go, but these initiatives have strengthened our internal culture, and brought financial stability to the organization. The outcome is a more fluid organizational structure, meaning there's a greater willingness among our employees to take on new tasks and pursue success as a group.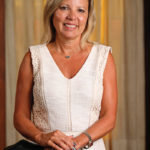 Susan Pape, publisher, San Antonio (Texas) Express-News: My position is that every challenge is an opportunity. If we don't address the issue, they become a negative to our business. In 2017, it would be a need to enhance our engagement with our consumers and the community at large. We launched an editor series "Headlines and Hops," which provide public forums for our content creators (reporters, editors, producers) to discuss topic of interest with our subscribers and the public. In addition, we held quarterly town hall meetings. These settings are a moderated expert panel. Lastly, we launched a critic's hosted restaurant tour exclusive to subscribers and outdoor cooking videos and tailgating series. These are opportunities for us to engage at a personal level with our subscribers and the community. 
What was the most important financial lesson you learned?
Timmons: Bring in more than you spend.
Vernon: Choose long term contracts wisely. I have hindered our company in the past because of contracts. The revenue stream didn't work out and we were unable to move in a different direction until the contract expired.
Pape: There is no single lesson learned. I would categorize our financial environment in 2017 as a continuation of our commitment to resource those areas that have the largest impact on the consumers of our content. 
What were some of your success stories from 2017?
Timmons: An event we created called The Challenge. It's roughly based on the TV show "The Biggest Loser." We partner with a local sports facility and our local hospital Franciscan Health. We get about a dozen community-minded volunteers who want to shed a few pounds and begin a 10-week exercise and health program. The exercise facility supplies the location and the certified trainers. The hospital supplies nutritionists and a cardiologist, and we run the results and provide a forum for blogs and stories from the participants and trainers. We ask the participants to obtain pledges from the community. The first two years we raised more than $20,000 that went to our local United Fund and Boys and Girls Club. Not only does this benefit the community and the individuals involved, but it also helps us with our mission of being a good community partner.  
Vernon: Our Newspapers in Education is program is a great success story. We are very hands on in our schools. Our NIE coordinator teaches an after school class on journalism. We devote two or more pages to NIE every week. We encourage the schools to send the newspaper home with the kids. I keep a thank you note in my desk from a teacher.  She wrote a parent had found a job from the classified ads in the newspaper that came home from school. I feel we are creating newspaper readers and having an impact on lives from this program. We have started a program call "Democracy Day." It is a one-day event. Community leaders, government representatives, service groups, law enforcement, etc. come to the school to tell the students what they do and why they do it. It has grown to the point that we no longer need to send invitations, we have individuals calling to see if they will make the list to speak. The business community supports the program. All in all, it has been amazing.
Hasse: SCNG is well-positioned for growth and its digital future on advertising and newsgathering fronts. SCNG has significantly increased digital revenue compared to the prior year through in-house digital marketing agency, Adtaxi. We've done so by providing measurable data and by focusing on conversions as a key performance indicator rather than impressions. SCNG continues to emphasize Adtaxi's Magellan solution, a proprietary technology that is one among a short list of digital marketing solutions in the world that partners with companies such as Facebook and Google to deliver a tangible return on investment for advertisers. Our newsroom is also advancing SCNG's commitment to digital news gathering. Since we've begun tracking year-over-year performance across SCNG, we have closed each month ahead of last year by double digits in users, sessions and total page views. We're also doing well in demographics that matter most to us. Local users and returning users are up double digits, and the coveted 25-to-44-year-olds audience is consistently achieving double-digit growth as well.
Pape: As San Antonio prepares to celebrate its 300th anniversary in 2018, our exclusive reporting on mismanagement and favoritism in contract awards led to the resignation of the Tricentennial Commission's CEO and promises by city officials to quickly set things right. That sort of ground-level watchdog reporting is a staple at the Express-News. Since April, we have also been publishing a daily, deeply researched and profusely illustrated historical piece as a run-up to the tricentennial. These articles are being assembled into a coffee-table book, similar in format to a book published two years ago to mark the newspaper's 150 years of continuous publishing. The business section launched a weekly feature called "Texas Power Brokers" that highlights a local business leader. The feature, which includes complementary photos and videos online, attracted luxury advertising. We are expanding the brand of one of our community publications by launching a Sunday edition. The Southside Reporter Sunday is a hyperlocal newspaper delivered to 5,000 homes in the Southside community. On the advertising side, we leveraged our unique content creation with sponsorships and advertising experiences. We also developed a product called Story Studio that creates high end native content for advertisers that is hosted our websites and run across other advertising networks.   
How can newspapers connect with readers and find new ones in a saturated media market?
Timmons: This might be the simplest and most complex question we face. On the simple side, we need to be interesting in mediums that are appealing to readers. However, we can be interesting as hell but if it's in newsprint I guarantee that my daughters, who are 28 and 31, won't see it. So, we do it in our app or somewhere. But then we have to find a way to monetize it. We have to know who we are going after because the content and the medium will be vastly different. We have to be smart about who those target audiences are. And we have to do so in models that are sustainable.
Vernon: Be everywhere. Be involved. We encourage everyone in the community to be involved with something. It shows you care. Make sure your newspaper is represented at every event possible. People take note of who showed up to an event, even if it is for three minutes to take a quick photo.
Hasse: We use surveys and audience data to understand exactly what type of news and information audiences are looking for and have developed content strategies based on these insights to connect with new generations of audiences on digital platforms. Our goal is to provide exclusive, distinctive and comprehensive reporting on beats that our audiences respond to—housing, politics, public safety, watchdog reporting—and to be the go-to resource on those topics, versus spreading ourselves too thin across 261 communities we serve. We also must make the news accessible across multiple platforms and channels, which is why we've made additional investments and shifted resources toward new ways of digital storytelling and delivery through social media.
Pape: This is not new; we have been addressing this for years. I believe the demand for trusted and valuable information has not diminished. We must invest in understanding the ongoing changing needs and interest of the local market place and then we are uniquely qualified to develop content that delivers on these needs.
What are your goals and priorities for this year?
Timmons: We want to continue growing. Our online editions have been huge hits and a couple of years ago they weren't even on our radar. In October 2017, we added a Sunday Edition and that wasn't even a gleam in anyone's eye a year ago. Back in the old days, we used to plan out one, three, five and even 10 years. Now, with the information industry changing in the blink of an eye, I think it behooves us to stay nimble and take advantage of opportunities as they come along. We also have to be smart to know which things are opportunities and which are pitfalls. Fortunately, most everyone I work with is smarter than me so we're in good shape.
Vernon: The same as it has always been—continue to inform the community. Explore new options when they make sense for our company, readers and advertisers. And promote ourselves better. We are making a conscious effort to promote ourselves every week, something we have traditionally done only when we have had down time.
Pape: Our goal is to grow by expanding our reach digitally and in certain niche areas, such as our community products. This growth will be driven by our continued commitment to local and unique content creation.
In 2018, how can the newspaper industry continue to rise up as a trusted news source?
Timmons: Between the silliness of social media and politicians slamming fake news, it's tough. And we all have heard over and over that perception is reality. I don't think this has just one answer. I think it's a lot of things. But something we can do and even do easily is advertise for ourselves. As an old news guy, I understand to some degree the stigma of self-promotion. But we also don't need to be hypocrites. Our sales staffs sell advertising to our customers and yet we don't often advertise ourselves. Heck, you can't watch television without the stations advertising for themselves at every commercial break. It wouldn't kill us to use testimonials from readers and campaigns that show the tremendous good we do. Your question was about trust. Bottom line is we have to earn it every day and campaigning to do so would not be the worst thing we could do.
Vernon: For us and other small community newspapers, it is being involved. I think people are more likely to trust you when they really get to know you. When the community knows you aren't out to attack anyone for the sake of sensationalism, they are more likely to trust you. I like to say I don't want to feel uncomfortable sitting in the church pew next to someone we have written an inaccurate story about. If they are mad we wrote a story that is fine. I'm happy they are reading our product. If we got it wrong, then that is something different.
Hasse: Continually reinforce that there's a thoughtful and meticulous process that goes into reporting the news with a fair and objective lens. News produced by professional journalists with editors who fact-check stories for fairness and accuracy has objective value versus what might be produced or offered by unknown or intentionally biased sources. I am proud to say we've never wavered in our mission to produce accurate, trustworthy and unbiased reporting that serves the public's interest while at the same time engaging our communities to encourage debate and voice their opinions and perspectives in our opinion section.
Pape: We need to continue our focus on the local market. We don't just cover the market; our employees work, live and are a part of the business community in our individual market places. It is our fundamental mission to serve our communities by providing valuable information in a fair and balanced format. If we stay true to that mission, we will rise above the noise of "fake" news.