In May, Insider won a Pulitzer Prize, joining a small group of digital-only news organizations awarded journalism's top prize. But like Politico back in 2012, the recognition came in an unlikely category for an online news organization — cartooning.
Insider won for a piece of comics journalism that told the story of Zumrat Dawut, a mother of three who was detained in a Uyghur internment camp in the Xinjiang autonomous region in China before eventually fleeing to the United States. As the Pulitzer's judges noted, the team combined words and images "to tell a powerful yet intimate story of the Chinese oppression," making it accessible to a broader public.
The win was shared by illustrator Fahmida Azim, reporter Anthony Del Col, editor Walt Hickey and art director Josh Adams, the son of the late comic book icon Neal Adams — and a comic artist in his own right, who was responsible for recruiting Azim.
"We put it in a comic format because there have never been any images or pictures released of what these places look like," Del Col explained to The Daily Press in Timmins, Canada. "And so that's why we thought it would be great to tap out a story in comics form, because we can do representations of what these places look like, what they feel like, and while we can't get you pictures, here's a re-enactment of what took place."
2022 was the first year a Pulitzer Prize was awarded for Illustrated Reporting and Commentary, though it isn't the first time a comic has won. In 1992, Art Spiegelman's "Maus" — a semi-biographical graphic novel about the Holocaust, in which Nazis are portrayed as cats, and Jewish people are depicted as mice — won Pulitzer's special Letters award.
The new illustration category took the place of the Editorial Cartooning category, which had dated back to 1922. Needless to say, the change didn't sit well with many editorial cartoonists, who view it as just the latest slight against their endangered profession, which has seen the number of staff cartoonists at newspapers dwindle from 250 in 2000 to about 20 or so today, at least by my count. The irony is that thanks to social media, editorial cartoons have never been more popular.
The Pulitzer Prize board didn't elaborate on why it quietly changed the category back in January, and they didn't respond to a request to comment for this column. But it's no secret that the number of staff cartoonists at newspapers has dwindled rapidly thanks to consolidation across the industry and the financial strains caused by the digital era.
"It just doesn't make sense to me to combine them into one category," said Kevin Necessary, a freelance editorial cartoonist who draws for the Cincinnati Enquirer, where Jim Borgman's cartoons won a Pulitzer in 1991.
Necessary isn't alone. The Association of American Editorial Cartoonists issued a statement calling for the Pulitzer board to reinstate Editorial Cartooning as its own category while also recognizing Illustrated Reporting as a separate form.
"Editorial cartoons are quick, in-the-moment commentary, whose artists have to educate themselves on complex issues and craft well-informed opinions in a single take that emphasizes clarity under daily deadlines," the organization said in a statement. "Illustrated reporting, or comics journalism, takes days, weeks, or months to craft a story, which can run for pages, and which may or may not be presenting an opinion."
Of course, this isn't the first time the Pulitzers have updated their categories in an attempt to reflect the current state of journalism. The Pulitzers added Audio Reporting as an experimental category in 2020 due to "the renaissance of audio journalism." And in 2000, the Pulitzers added a category for Breaking News Photography, breaking it out as a separate creative and journalistic endeavor from Feature Photography, which had been awarded since 1968.
Necessary thinks the same distinction should apply to editorial cartoonist and comics reporting.
"The Pulitzers have seen that news photography, which is on the spot and in the moment, is different from setting up a shot for a feature," Necessary said. "You're still using a camera, you're still using a photographer, but they are two different skills for two different situations. It's very much the same as editorial cartoons and comics journalism."
Necessary is in a unique position to know. In addition to drawing editorial cartoons, he authored a number of comics journalism pieces while on the staff at Cincinnati ABC-affiliate WCPO. His three-part series that followed the lives of an undocumented immigrant, her DACA-recipient son, and her two American daughters, won two regional Edward R. Murrow Awards.
"I'm trying to make a very pointed, almost shotgun blast impact with a good editorial cartoon, whereas I'm trying to really hone in on a story, on an overarching topic and narrative with comics journalism," Necessary said.
Last year, there were three finalists in the Editorial Cartooning category — Ken Fisher (who goes by the pen name Ruben Bolling), Lalo Alcaraz and Marty Two Bulls Sr. — but for the first time in 48 years, the Pulitzer Prize Board decided not to name a winner for the category. Needless to say, a number of cartoonists took it as an insult, and Too Bulls drew his response in a cartoon that was published by The Washington Post.
While many editorial cartoonists were unhappy with the Pulitzer's change, artists who have been toiling away for years producing illustrated journalism hope it will convince editors to give cartoonists and illustrators a chance.
"Now that even the Pulitzers have an 'illustrated reporting and commentary' prize, I don't see any reasons left for why there aren't more than maybe a handful of illustrated reporter staff jobs in journalism," tweeted Susie Cagle, a longtime comics reporter who spent years touring media conferences trying to convince editors and publishers that mixing reporting and pictures was legitimate journalism.
"This is institutional approval I thought we'd never see," Cagle added, "but there's still little sustained support for the work."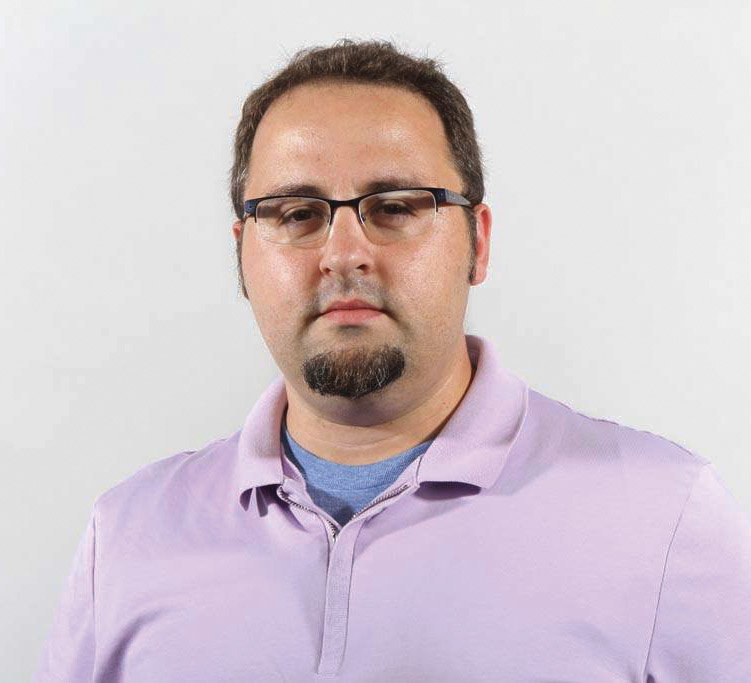 Rob Tornoe is a cartoonist and columnist for Editor and Publisher, where he writes about trends in digital media. He is also a digital editor and writer for The Philadelphia Inquirer. Reach him at robtornoe@gmail.com.