Antisemitism is on the rise, and it is seeping into the mainstream with public figures using their platforms to spew hate against the Jewish people. Many local reporters will be confronted with reporting on antisemitic attacks if they haven't already.
Advocates and reporters who belong to the Jewish community shared some critical things to keep in mind when reporting on hate against the Jewish people, along with sharing their own experiences reporting on antisemitism in their communities.
1.) More incidents of antisemitism were reported in 2021 than in any previous year.
It has been four years since the deadliest attack on Jewish people on American soil, when a gunman opened fire at the Tree of Life synagogue on Oct. 27, 2018, killing 11 people in Squirrel Hill, a quiet Pittsburgh neighborhood that was home to Mister Rogers. About 40% of the Squirrel Hill population is Jewish.
The previous year, the Anti-Defamation League (ADL) reported that antisemitic incidents in the U.S. had risen by 57%, the highest single-year increase since 1979, with 1,986 reports of harassment, vandalism and assault. It has only gotten worse since then.
Antisemitism reached an all-time high in 2021, the most recent year data was available, with 2,717 incidents of antisemitism reported to the ADL.
Adam Miller is the director of content for WKYC, covering news in Cleveland and northeast Ohio, which has a large Jewish population. He said trends on antisemitism in the area mirror the national trends reported by the ADL.
"Over the last five years, there was almost a 100% percent increase in Ohio alone. Obviously, that's a frightening thing to see on paper," he said.
Those incidents include cases where a glass beer bottle was thrown at a 13-year-old Jewish girl while she was getting off the bus, a student who was harassed while walking to synagogue and a marquee vandalized outside the MALTZ Museum of Jewish Heritage.
Kevin S. Adelstein, president, publisher and CEO of the Cleveland Jewish News, the Columbus Jewish News and the Akron Jewish News, said every community his publications cover has seen a rise in antisemitic incidents, including Jewish centers vandalized with swastikas and bomb threats called into Jewish schools.
In one case, a security guard hired at a Jewish synagogue had an ulterior, antisemitic motive and posted pictures of himself online with threatening messages.
Holly Huffnagle, the American Jewish Committee's (AJC) U.S. director for combating antisemitism, said that antisemitism has been happening for at least 2,000 years. In America, antisemitism comes from both sides of the political aisle.
2.) Avoid giving attention to perpetrators.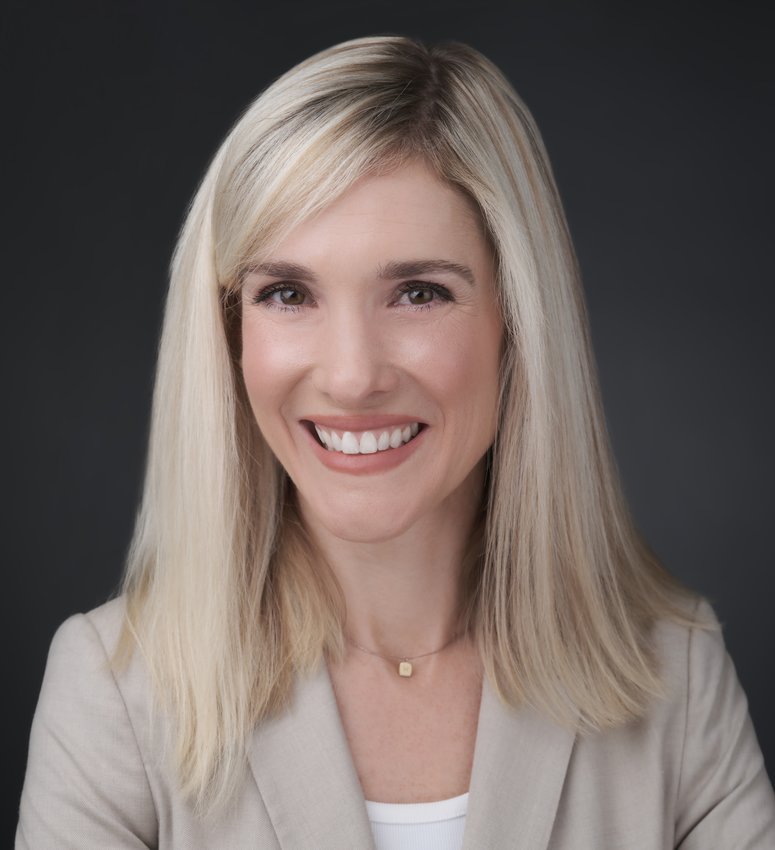 Huffnagle said that perpetrators of antisemitism are often seeking attention. Reporters should avoid giving them that attention by focusing on the Jewish community, not the perpetrator. Stories should be "about community resilience and not giving the time of day to the perpetrator," she said.
Reporters should use caution when displaying images of antisemitism in stories, such as swastikas, the AJC said in its "Reporting on Antisemitism" guide. Sharing these images can increase the dissemination of hate, and reporters should consider blurring them.
Antisemitism has seeped into the mainstream in recent months. Former President Donald Trump hosted a dinner with white supremacist and Holocaust denier Nick Fuentes, and Ye, the rapper formerly known as Kanye West. The rapper praised Adolf Hitler and Nazis on social media and posted a swastika over the Star of David. His comments prompted interviews on mainstream media, which became a platform for his antisemitic rants.
Miller said he has had discussions in his newsroom about calling out antisemitism without giving it a platform. The key, he said, is providing context and factual reporting.
"We have a lot of conversations about that, and it's a fine line. There is a gray area because you could argue that if you don't report on Kanye's rant, you're a bystander, and we can't afford to be bystanders," Miller said. "The key is, at the end of the day, we are fact tellers, and our reporting has to stick to the facts."
He said it is important to shine a light on antisemitism. But reporters should not simply rerun the hate speech, which could cause the occasional viewer to think, "Oh, this guy is onto something," Miller said. Instead, provide the context of "why these thoughts are hurtful and inaccurate."
"There aren't two sides to antisemitism," he said. "There just aren't."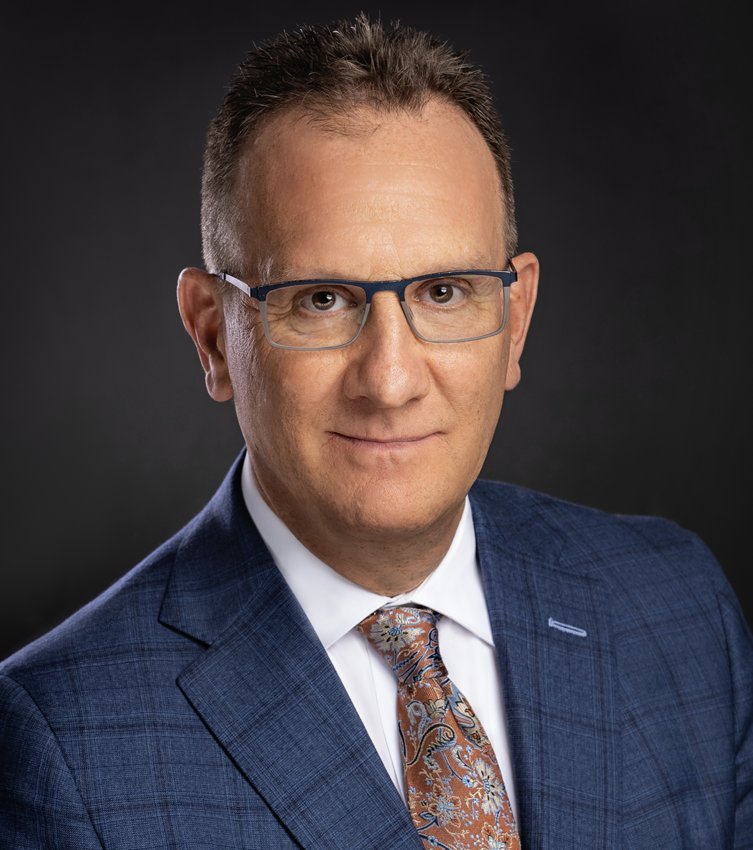 Adelstein said it is critical to immediately call out antisemitism and all hate voiced by public figures.
"You take these celebrities and athletes that have an opinion, and it becomes beyond viral," he said. "I think that any hate spewed among any population of America is disgusting and appalling and should be condemned for what it is. ... All hate needs to be called out for what it is."
However, Adelstein questioned the decision to put the rapper on the show because everything he said could be refuted with facts.
"Personally, if I had a TV platform, I'm not quite sure if I'm going to allow someone like Kanye West on the air," he said. "He feels Jews are the devil. He feels Hitler was a god. Why, then, are you giving him that platform to say why he feels that way? The Earth is not flat."
He said the interview was attention-seeking behavior from West and that putting him on the show advanced his antisemitic platform. But, he acknowledged that when a TV host is given the opportunity for an interview with a major public figure, "it's hard to say no."
"It's kind of a double-edged sword. Again, when you have the social media platform that he has, he doesn't need the platform to have those mainstream views," Adelstein said.
3.) Antisemitism can take many forms.
Antisemitism can take many forms, the AJC noted in its Media Action Items within its Call to Action Against Antisemitism in America.
"Antisemitism can be difficult to pinpoint because it is motivated by disparate ideologies," it says.
Antisemitism is not limited to swastikas, it says.
"Casual references to Hitler and the Nazis, while not necessarily antisemitic, are at the very least insensitive and inappropriate. Conspiracies of Jewish power and control continue to threaten the well-being of Jewish communities," the AJC wrote.
Holocaust denial, trivialization and distortion are acts of antisemitism. Comparisons between the Holocaust and disparate concepts are an example of trivialization.
"As public figures compare public health policies and political behavior to the Holocaust in the name of free speech and for the gain of political capital, media plays a crucial role in calling out such behavior as unacceptable," the AJC wrote.
Antisemitism can also be cloaked as criticism of the Israeli government, the Call to Action said. There was a flare-up of antisemitic incidents following the Israeli-Palestinian conflict of May 2021, which was often rooted in holding Jews accountable for the actions of the Israeli government.
Adelstein noted that just because a person is Jewish does not mean they automatically agree with the actions of the Israeli government.
"When you get into the Israeli-Palestine relations, there are members of the Jewish community that have different views on that," he said.
4.) Understand that Jews are a diverse group of people.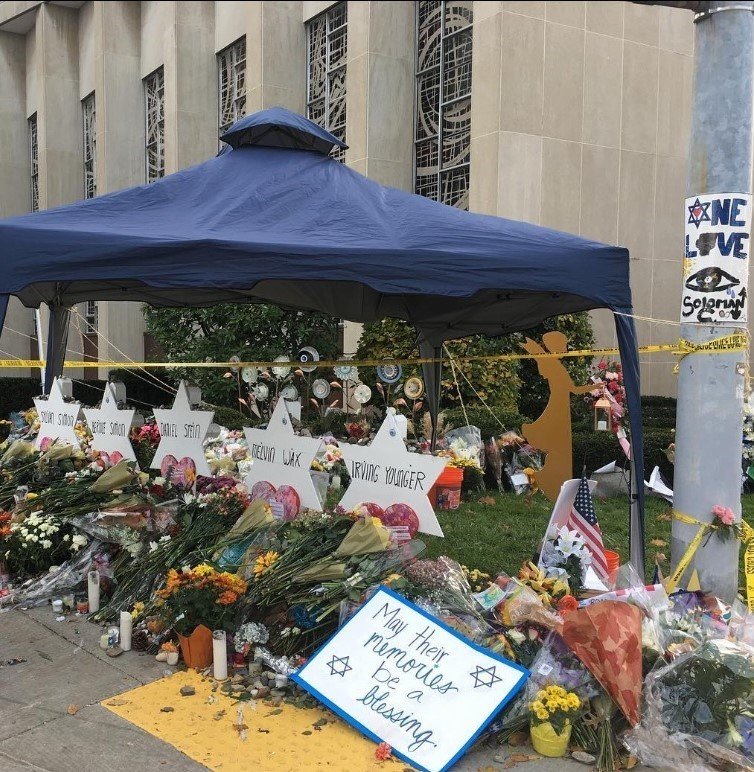 Huffnagle said that many stereotypes of Jewish people do not reflect the diversity among Jews. While 85% of Jewish Americans are white or "white-passing," half of Jews globally are people of color. She also said that many Jews live at or below the poverty line.
She noted that the victims of the Tree of Life shooting were white Ashkenazi Jewish Americans.
"I think the most important thing to pick out from that ... is that's not going to save them from being the victim of the murderers," she said.
The AJC noted in its guide that most people have never met a Jew, and their entire perception of Jewish people is based on media portrayal. The guide noted that Jews come from all over the world and include all races.
"Jews are a people, not just adherents of a religion. They are not a race, as there are Jews from nearly every race. Some Jews are atheists, or not religious, or are culturally associated with Jewish traditions," the guide says.
The religion also encompasses a wide range of adherents, from ultra-Orthodox to secular.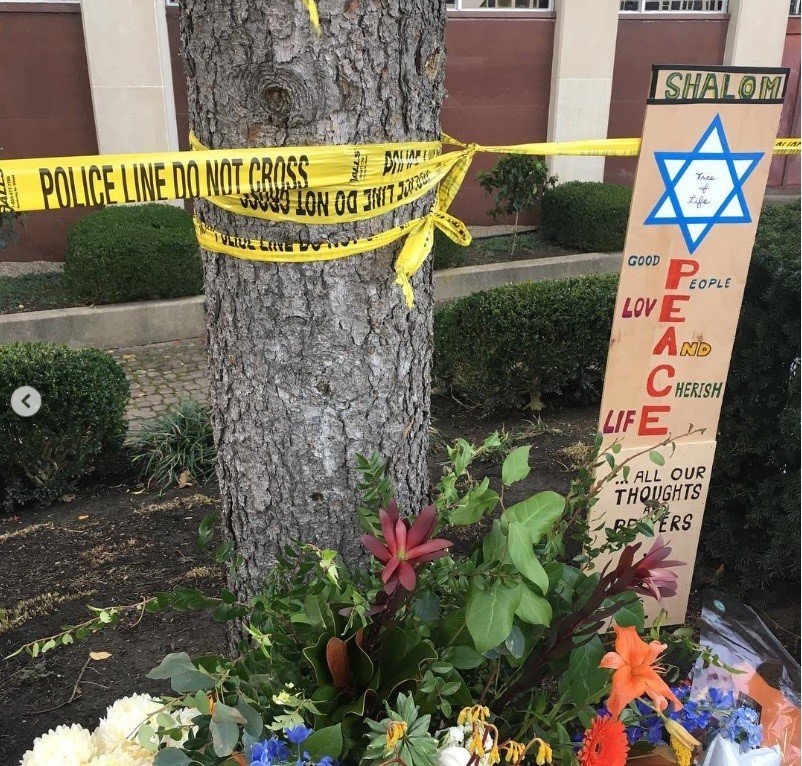 5.) Understand the impact of antisemitism on Jews and include it in reporting.
"I think it's really important to humanize antisemitism," Miller said. "I think it's critical to put faces behind those numbers as we're doing that reporting and making those calls."
Huffnagle said it is essential for journalists to understand the impact of antisemitism on Jewish people and to include it in reporting. Acts of antisemitism often cause a behavior change, like changing schools or becoming nervous about going to synagogue, she said.
The AJC reported that one in four American Jews reported they were targets of antisemitism in the previous year. One in 10 Jewish Americans reported changing their behavior for fear of antisemitism the same year. Seventeen percent reported avoiding certain places, events or situations, 17% said they avoided making themselves visibly identifiable as a Jew, and 25% refrained from posting Jewish content on social media.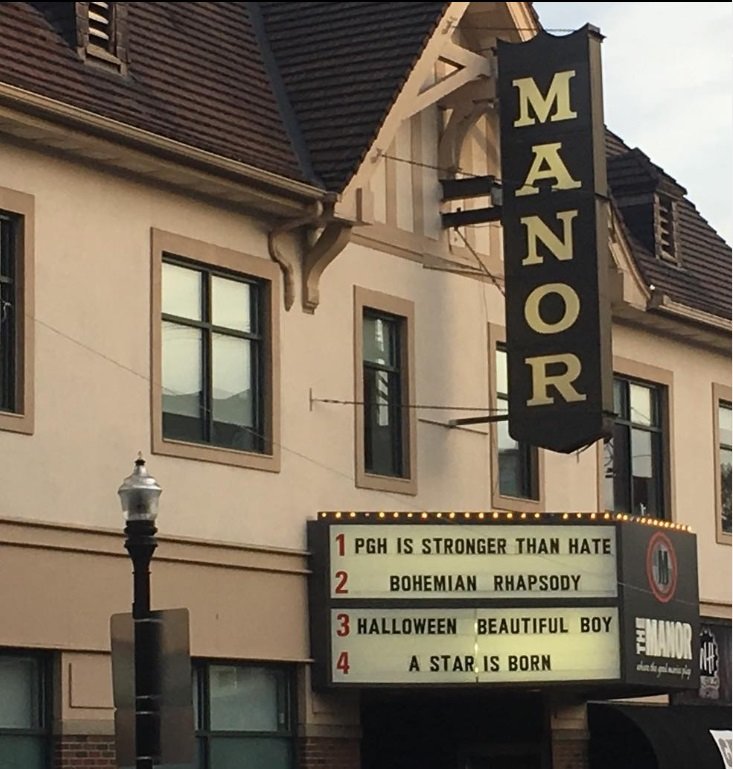 6.) Ask yourself questions before publishing.
The AJC recommended a list of questions to consider when reporting an antisemitic incident. These include checking whether stereotypes or tropes are being perpetuated through the reporting, if a reputable authority is being quoted, if the headline highlights the offensive nature of the incident and whether it includes the impact on the Jewish community, such as whether they changed their religious practices as a result.
7.) Spikes in antisemitism follow patterns.
Antisemitism follows a pattern that reporters should be aware of so that they can monitor spikes, Huffnagle said. Spikes occur during elections and campaigns, on Jewish holidays and when there is increased violence in the Middle East.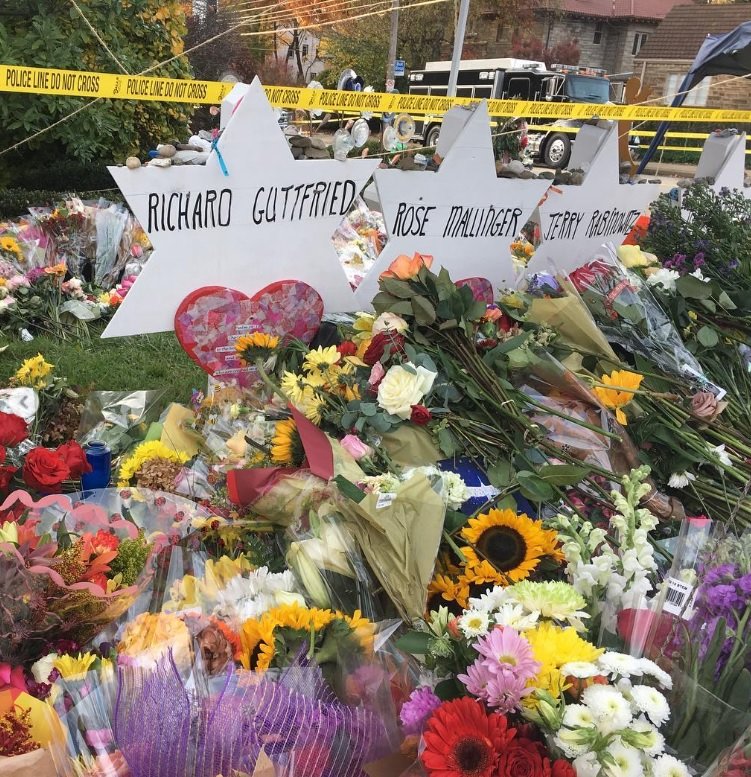 8.) Develop relationships with Jews in the community and Jewish organizations.
Adelstein said it is important for reporters to develop relationships with their Jewish community leaders to educate themselves, provide context to their stories, and be their eyes and ears on antisemitism in the community.
"Develop better relationships with sources. Be in the community more," he said, "Part of what we do as journalists is not just report but educate."
Adelstein recommended connecting with the AJC, the local Jewish Federation, the ADL and local synagogues.
The AJC's guide said it is important for the contacts to represent the mainstream Jewish community and said that not every organization with the word "Jewish" in the name necessarily represents that perspective.
"Having a strong Jewish community contact who reflects the mainstream community can help prevent the tokenization of fringe voices," the AJC guide says.
9.) Turn reporting on antisemitism into an opportunity to educate.
Miller pointed to an incident his news station covered when a local high school student had what appeared to be a swastika painted on his leg when playing a lacrosse game against a school in a predominantly Jewish area.
"When I saw that one come across, it completely gutted me," he said. "I am a Jew, and I try to stress to my team the significance of what this means in terms of the power that symbol carries and what it stands for."
He said the incident raised many questions, such as "Was it intentional?" "What were the consequences?"  and "How did the school let that happen?"
"You can't brush off a swastika painted on a leg at a lacrosse game," he said.
He said the school "quickly understood the impact and apologized to the Jewish community. The coach resigned, and the team was sent to the MALTZ museum for education.
 "The most important piece of this is that the story got the attention it deserved," he said. "We see that there is education to be had as a result of the reporting. If nothing else, if our reporting can bring various communities together, if the community is educated and the people involved in the report are better informed and educated as well, that's a win for everyone."
10.) Create a diverse newsroom.
Miller said a newsroom must be diverse and reflect the community it serves to be effective. He said he is proud that his newsroom is diverse because it allows reporters to effectively report on issues impacting the community and offer various perspectives.
He said he had recently received a phone call from a colleague asking about the proper spelling of Hanukkah.
"I really appreciated that," he said.
Miller said he and his family use the spellings "Hanukkah" and "Chanukah" interchangeably.
11.) A rise in antisemitism often reflects a societal breakdown.
Huffnagle said that antisemitism tends to increase along with distrust of the government because antisemitism is often tied to conspiracy theories. It also increases during times of economic unrest because Jews are often blamed for the economy.
"When antisemitism rises, this is usually an indication of cracks in society," she said.
At the same time, she said memories of the Holocaust are fading.
"People don't know where unchecked antisemitism leads," she said.
Each source noted that it's not just antisemitism on the rise but hate in general.
"I think, because of the division of our country, it's another segment to target for those that don't like the direction of our country," Adelstein said. "We're taking three steps backward as a nation. There's hate and bigotry and racism everywhere."
Miller, the grandson of Holocaust survivors, spearheaded a monthly feature on diversity, equity and inclusion after the murder of George Floyd. The feature, "A Turning Point," highlights organizations and individuals promoting equality in all areas.
"We're living in a world of divisive politics, divisive rhetoric. We're living in a world of extreme views," Miller said. "We're living in a bit of an upside-down world, at times, and at the end of the day, we're looking to further educate, inform and enlighten our communities. It's one of the great privileges and responsibilities we have. Our communities need us now more than ever. We need healing in our communities."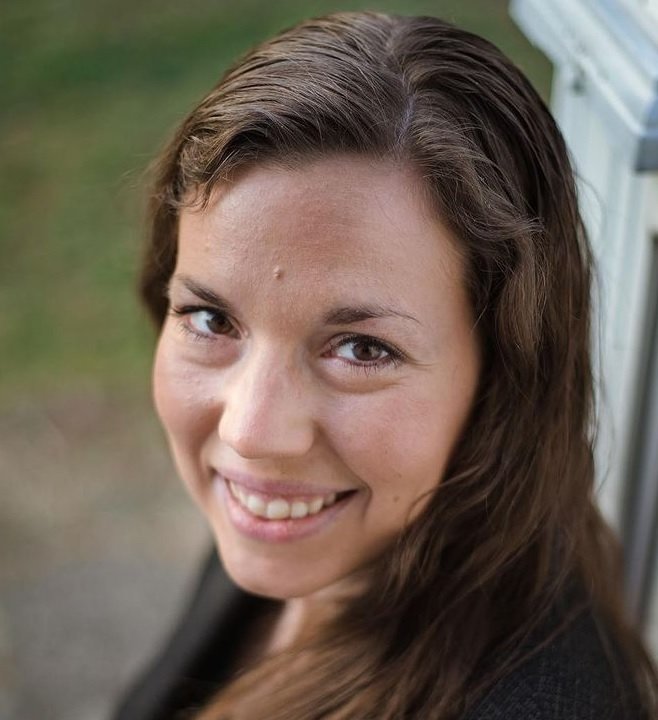 Alyssa Choiniere is an Editor & Publisher contributor. She is a journalist based in southwestern Pennsylvania covering a variety of topics including industry news and criminal justice.