Helen Ubiñas knows there are voices and perspectives missing in journalism. Ubiñas writes columns on equity, equality and justice for The Philadelphia Inquirer and constantly searches for ways to meet people where they are. In 2018, she experimented with the idea of a pop-up newsroom. The goal was to bridge gaps between local media and community members.
"There's this disconnect. Who is this person behind this name? Or who is that person behind the TV? I wanted it to be sort of like, 'I am your reporter. I am in service to your community,'" says Ubiñas.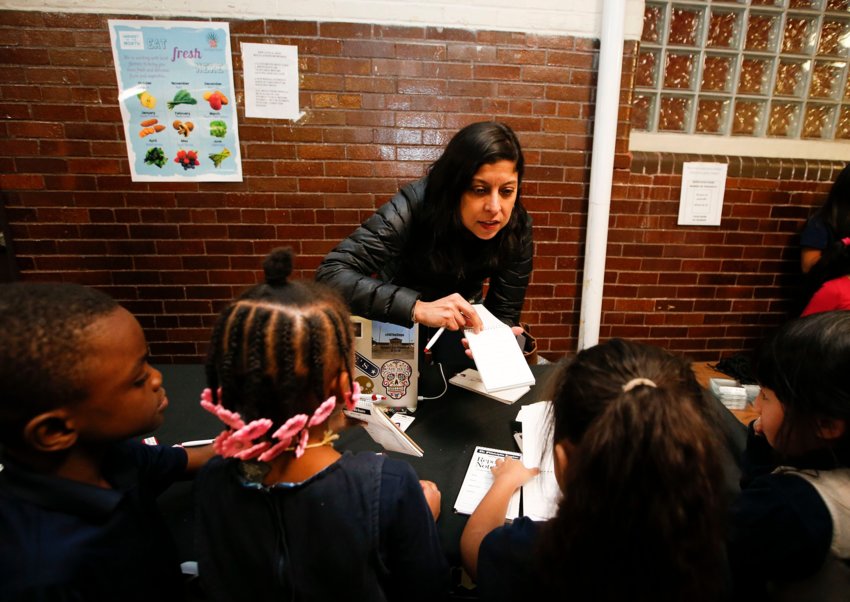 A news outlet showing up at a community event isn't a novel idea. Some newspapers will set up booths at state fairs, asking people to subscribe or connect on social media. Some may sponsor community events, advertising their name on promotional items with a call to action such as "tune in today." But Ubiñas says these are transactional circumstances. Her goal for the first pop-up newsroom was to personalize herself as a reporter and reveal what happens in newsrooms. Over the years, the goals have grown to include combatting disinformation.
"I think that these pop-ups are potentially incredibly powerful vehicles to address that in every single community. Not just the marginalized communities," says Ubiñas.
Local media outlets are also battling mistrust. According to a 2021 survey conducted by the PEW research center, only about 58% of Americans say they trust national news organizations, down from 65% in 2016. People showed more trust in local news sources, coming in at 75%, although that is seven percentage points lower than six years ago.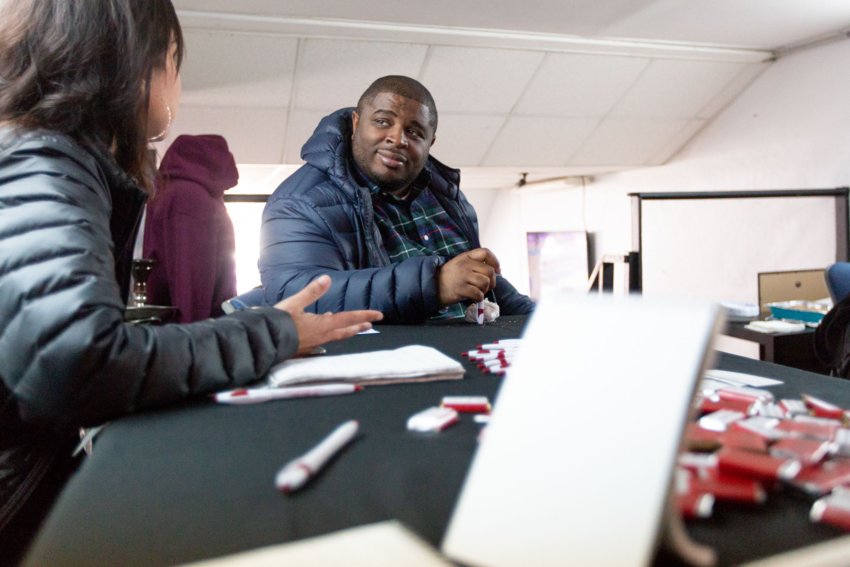 "I think I want to take these pop-ups and have a focus when it comes to media literacy, but not just have classes or have conversations, but try to build these relationships where there are neighborhood media literacy ambassadors," explains Ubiñas, saying it can help rebuild credibility.
"Media literacy ambassadors" do sound a bit cheesy, admits Ubiñas, but she believes it is necessary to invest in efforts like these to save journalism. Ubiñas has organized several pop-ups with little help from her newsroom. Contacting community organizers, buying chocolates to pass out and setting up booths were all grassroots efforts that included a lot of experimental work. She said that for these events to be successful, the reporters trusted within the community must be the ones to lead the charge. The organization should ask reporters how they can help build on their credibility, which in turn will build theirs.
Most newsrooms invest in social media strategies to interact with the community, but nothing will beat face-to-face interaction.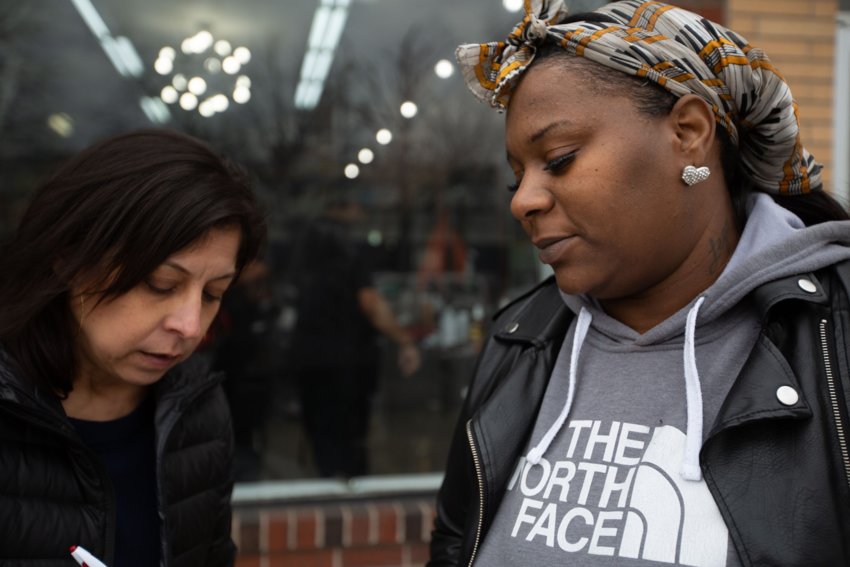 "As journalists, we have to stop viewing social media as community outreach," says Ubiñas. She was one of the first journalists to live-tweet high-profile court cases.
"It was incredibly powerful. So I know the power of Twitter and social media," says Ubiñas, but emphasizes it is not true community outreach.
"It is not. It is not when it is an echo chamber of self-promotion where most of us are talking to each other. It is not when most of the communities we want to reach are not on some of the social media we turn to."
The pop-up newsrooms are on pause because of COVID, but there will be more in the future. Ubiñas believes that this type of community outreach will broaden journalism.
Victoria Holmes is a freelance journalist and writer based out of Dallas, Texas. Previously, Holmes worked as a TV news reporter and political podcast host at WNCT-TV in Greenville, North Carolina. Reach out to her on Twitter.