American newspaper magnate William Randolph Hearst was fond of the phrase, "There is no substitution for circulation." Confined to print in his newspaper heyday, Hearst certainly would have marveled at — and pounced upon — the reach afforded by today's digital publishing possibilities. News publishers who came before and after Hearst share his audience ambitions and are perpetually focused on growing readership and revenue — a quest that continues today.
In January 2022, the Reuters Institute published "Journalism, media, and technology trends and predictions 2022." In the report, author Nic Newman explained, "More publishers plan to push ahead with subscription or membership strategies this year, with the majority of those surveyed (79%) saying this will be one of their most important revenue priorities, ahead of both display and native advertising."
Still, publishers aren't going all-in on subscriptions, citing the need for revenue diversification.
"Publishers say that, on average, three or four different revenue streams will be important or very important this year. Almost three in 10 (29%) expect to get significant revenue from tech platforms for content licensing or innovation, with 15% looking into philanthropic funds and foundations — both up on last year. Others are hoping to restart events businesses that stalled during the COVID-19 crisis," the Reuters Institute report suggests.
As subscription revenue becomes increasingly vital to news publishers, how best to inspire readers to sign on to the value proposition is at top-of-mind. There's no singular answer, no magic bullet, and no one-size-fits-all approach, but publishers are getting creative with their subscription appeals, and readers are responding.
Pitching premium content, micropayments and metered content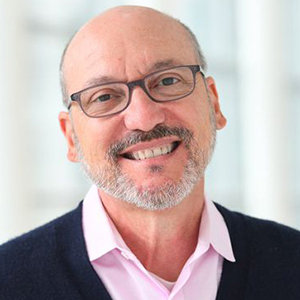 In late January, the Austin American-Statesman announced that its paywall was coming down. Editor Manny García explained in a letter to readers that even non-subscribers would enjoy unlimited access to content on statesman.com, citing the newspaper's 150-year legacy of "service journalism." Instead, the news publisher is focusing monetization of premium-content subscriptions.
"These subscriber-only stories have led far more people to sign up as subscribers than the monthly limits on our other work," García explained to readers. "From our coverage of homeless issues, affordability, growth and development, food and dining, Longhorn and prep sports to local politics and editorials and columns, we see a direct line from reading our premium journalism to gaining and retaining subscribers."
As Miami Herald journalist Julie K. Brown reported from New York City on the Ghislaine Maxwell trial in January 2022, she leveraged Twitter to share updates on the case and her personal experiences trying to get access to the courtroom as a member of the press. She often linked back to more substantive reporting in the Miami Herald, and inevitably she received comments about the content being behind a paywall. It likely heartened Brown, the Miami Herald newsroom and the McClatchy Company's C-suite to read the many comments from readers across the country — presumably well outside of the newspaper's coverage zone — who reported that they'd subscribed to the paper expressly to read Brown's ongoing coverage of Maxwell and the late Jeffrey Epstein. The story, after all, is of international interest.
But there were plenty of Brown's Twitter followers who hadn't subscribed to the paper, and for those intrigued followers, she recommended a micropayment offer: a Digital Day Pass to the site for well less than the cost of a large cup of coffee — a bargain at $0.99.
Micropayment options are seemingly a stellar way to capitalize on breaking news or the publication of deep-dive investigative journalism, but expectations for them should be tempered.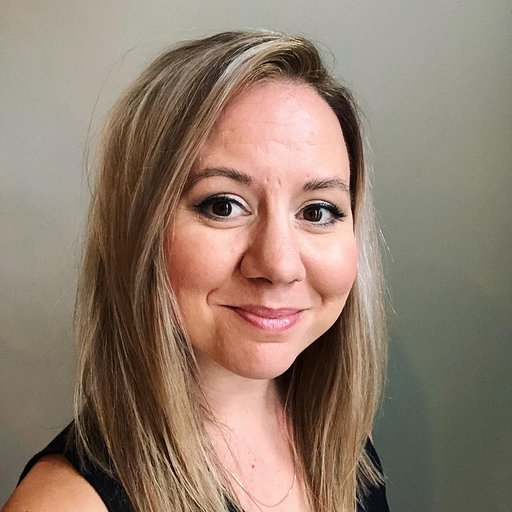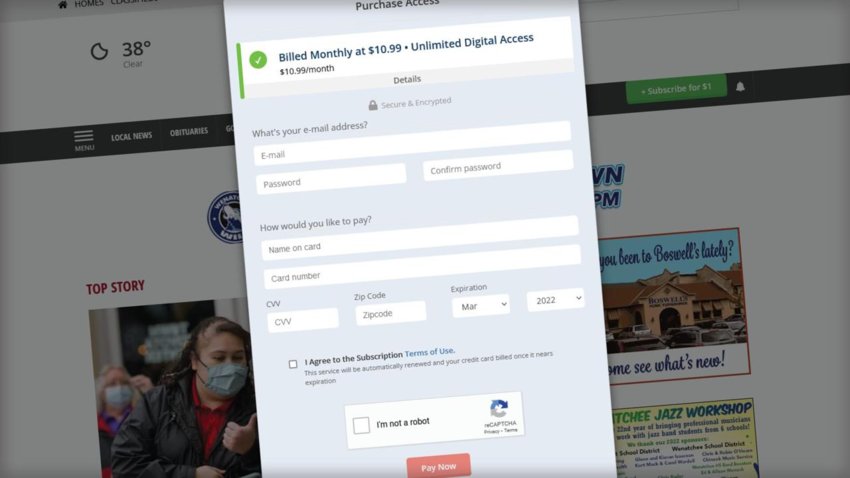 Bridget Sibthorp-Moecker is the director of audience at TownNews, a digital technology and services provider. Her role includes developing strategies for TownNews' clients who seek to grow audience and digital subscription revenue. The company can support news publishers in rolling out micropayment offers, but she feels it's important to manage expectations about micropayments as a sustained revenue model.
"Micropayments are a great option for users who would not necessarily have a long-term commitment with your brand, but it's really difficult to make long-term revenue," she cautioned.
It turns out that one of the challenges to growing audience is also an opportunity, Sibthorp-Moecker suggested: No two news outlets are the same, and prospective subscribers aren't monolithic, either.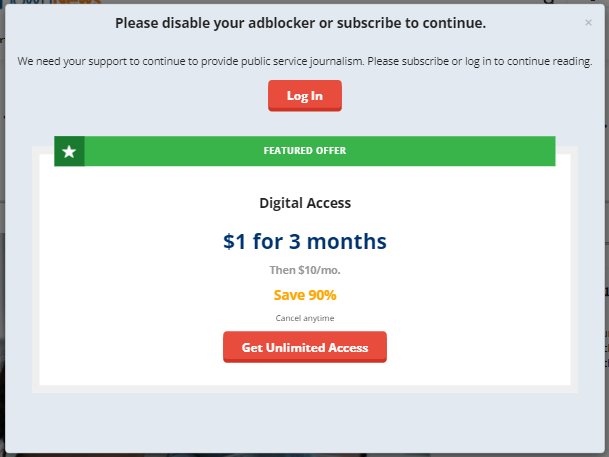 A paywall that is inflexible or without nuance is too limiting for digitally sophisticated subscribers today, Sibthorp-Moecker suggested, because it discounts the "user journey." Instead, publishers should endeavor to "nurture connections with readers."
"Here's a basic example: When we see that there are a group of casual users, our goal is to get them to create an account or provide us with an email address for a free newsletter. We may not want to immediately ask for a subscription right away — although some publishers do," she explained. "But it may be smarter to wait until we've gotten them to register and see that they're visiting often, when we know that they have a higher propensity to subscribe. Then, we might give them an even better offer."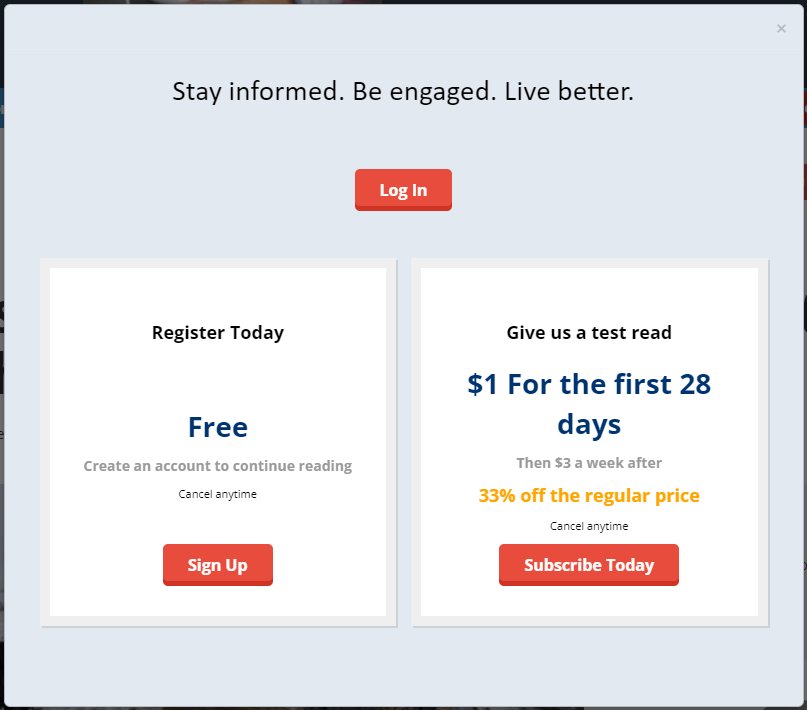 She pointed E&P's readers to the TownNews.com website for a catalog of case studies demonstrating an array of digital audience approaches. She cited a couple of noteworthy cases, including Bend, Oregon's The Bulletin, a daily published by EO Media Group. Taking a strategic, targeted approach to reader appeals — using TownNews' IQ Audience+ platform, offers are customized depending on readership behaviors: anonymous readers, ad-blocking readers, registered users, loyal users and brand lovers. Jeremy Feldman, who is the director of audience development at EO Media Group, reported to TownNews, "The biggest thing we've seen so far is the ability to put our registration and newsletters in front of our readers. We've grown our registered users by more than 5,000 and our newsletter opt-ins by more than 1,700 in just two months."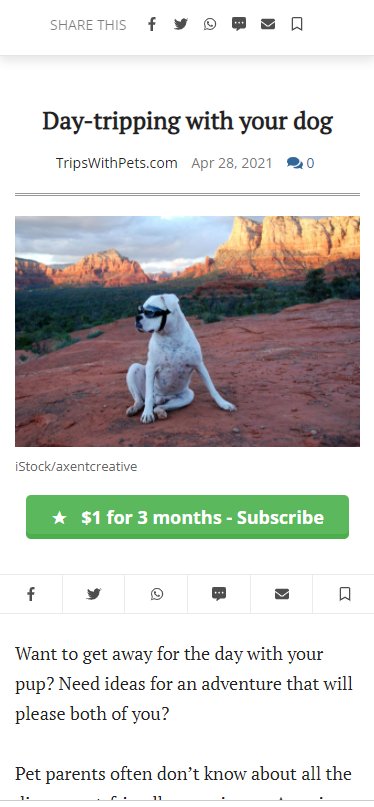 "Their long-term strategy was to grow the relationship with the reader and then ask for a higher-priced subscription," Sibthorp-Moecker noted.
Lee Enterprises, Inc. (which owns TownNews) leveraged its IQ Audience+ and saw a 26% growth in digital subscription revenue. In a quarterly earnings statement, Lee Enterprises Chief Executive Officer (CEO) reported a 17% growth in overall digital revenues, totaling $55 million in their fiscal first quarter (ending on Dec. 26, 2021).
"We continue to strengthen our revenue profile through our success in growing subscriptions, which generate steady, recurring revenues. Subscription-based revenue totaled 53% of our total operating revenue in the quarter," Mowbray explained in the statement. "Total print and digital subscribers increased 7% in the first quarter, compared to the same quarter last year, due to the rapid digital-only growth. Lee now has 450,000 digital-only subscribers, up 57% in the quarter, which represents more than half of our 900,000 digital-only subscribers target."
Converting the masses
Mark Lane doesn't like the term "paywall." As president of WEHCO Newspapers, he contends "gateway" is not just more apt but more palatable to consumers. The digital gateway to WEHCO Media's news is there to drive and derive revenue from news consumers, but Lane prefaced his conversation with E&P by noting that the company has not "thrown in the towel" on revenue from digital advertising.
"The most promising new subscription program we have going on is what we like to call 'the daily digital replica initiative,' but in the industry, everybody knows it as the 'iPad program.' Really, it's an iPad-plus-Sunday print subscription strategy," Lane told E&P. In other words, with a digital subscription to WEHCO Media papers, readers receive an Apple iPad, pre-loaded with the PressReader app. Subscribers still receive their beloved Sunday print editions, but their daily experience is devoutly digital the rest of the week.
"At the end of the day, it's all about converting the loyal print subscribers to an iPad, where they read a digital replica," he said.
The idea for this tech-based subscription strategy began germinating at the company several years ago. Over the course of three years, they've painstakingly targeted readership communities to convert over time, including hosting "how to use your new iPad" seminars at local hotel conference centers or, in some cases, going door-to-door and personally helping subscribers in their own homes, get set up and ready to read. This is "concierge-level customer service," Lane said.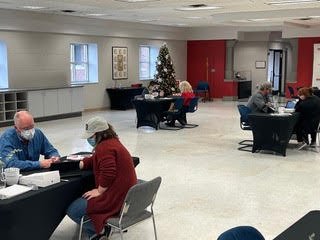 "We felt it was critically important to show subscribers not just how to use the app, but to download it for them, to show them how to set up their username and password, and how to access their WiFi, in some cases," Lane said. "We'd show them how to click on links and access the audio feature that reads the article aloud to them."
It may seem a labor-intensive approach, but subscribers have been quite receptive, and Lane feels that's because the reading experience is not unlike print. It's a familiar, flip-through-the-pages experience, made better with the addition of more photography and rich-media links to audio and video. The initial focus has been on converting existing print subscribers to the digital app, but in January 2021, the company began appealing to new subscribers and hired 10 new sales executives to roll out the iPad-driven subscription offers to targeted communities, like Little Rock, for example.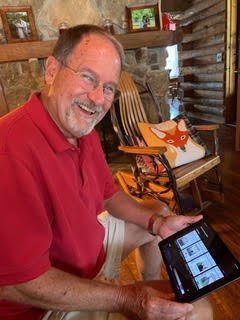 "When we got closer to the core of downtown Little Rock, we started seeing conversion rates of current customers at 100%, and then we'd grow beyond that because so many of those customers were telling their friends, family members and neighbors about the program," Lane reported.
Though he wasn't at liberty to provide precise figures on what the iPad initiative has cost the company, Lane estimated that the average investment per subscriber is between $400 and $500, including the iPad and the cost associated with personalized customer training.
"Consumer revenue" is another term that Lane prefers over "subscriber revenue." Either way, monies derived from readers are paramount for the company.
"We know, with every one of our markets, exactly how many subscribers we have to have at any given time to fund our journalism and overhead," Lane said. "One of our missions within the next two to three years is to have enough consumer revenue that we can fund our entire news operation and fixed overhead costs that it takes to run a local newspaper."
"For example, at the Arkansas Democrat-Gazette, we want our average rate to be close to $34 a month. … We are working hard to get our average subscription rate above $30, where it's at today," he reported.
For non-subscribers, the "gateway" for WEHCO Media titles is "pretty tight," he said. "We provide three stories in a 30-day period, and then you're presented with an offer. We're still bullish on that, but we are experimenting with different offers to different individuals based on their behaviors, like how often they come to the site and what kind of content they read while they're there. We're experimenting with all those different options like everyone's doing, but we don't have it all figured out. We don't know what the secret sauce is yet."
Gretchen A. Peck is a contributing editor to Editor & Publisher. She's reported for E&P since 2010 and welcomes comments at gretchenapeck@gmail.com.