How humans like to wager! We seem to be under the spell of Lady Luck, eager for the ego-boosting experience of beating the odds (and other wagers) and the allure of the quick buck, the pot of gold at the end of the rainbow.
Although various forms of gambling in the United States predates the American Revolution, horse racing is often considered the first form of legal gaming in the U.S., starting during the late 19th century. With Nevada legalizing gambling in 1931, Las Vegas became the iconic gaming town. During the last quarter of the 20th century, riverboat casinos and those operated by Native American tribes expanded legal gaming opportunities.
Throughout that history, gaming attracted criminal elements with illegal operations and motivated many states to make gaming legal. Sports betting was one type of gaming they exploited because it was possible to influence or pay players to throw a game, as portrayed in the 1998 film, "Eight Men Out."
In 1992, the U.S. Congress banned all single-game wagering by passing the Professional and Amateur Sports Protection Act (PASPA). Although New Jersey attempted to overturn this law several times in court, it wasn't until May 2018 that the U.S. Supreme Court ruled that the PASPA was unconstitutional. New Jersey won and became the second state to legalize sports betting in June 2018, a few weeks after Delaware became the first.
That portion of Pandora's Box was now open. Four years later, 31 states and Washington, D.C., have laws allowing live, legal sports betting. Five states — Maine, Massachusetts, Ohio, Florida and Nebraska — have passed similar laws but are not yet operational. According to the American Gaming Association (AGA), there are 10 states it describes as having "dead legislation" and three with no pending legislation.
The sports-betting pie is increasing at an enormous rate. The AGA reports that during August 2022, sports betting generated $471.4 million in revenues, a 116.2% increase from August 2021. For the year to date, those revenues were $3.97 billion, a 69.6% increase compared to the first eight months of 2021.
Sports media is all-in on sports betting
The smart people in sports media recognized very quickly that reporting on sports betting was a natural extension of its overall coverage.
DraftKings became the first legal online sports app in New Jersey in 2018 and competes with its rival, FanDuel, in several states. That same year, FanDuel became a sports betting partner of the National Hockey League.
Major sports media, such as Fox and ESPN, were eager to sell advertising to DraftKings, FanDuel and the other two major sports books, Caesars and MGM, but have approached any partnerships or other arrangements cautiously. As of November 2022, however, Fox Corporation had won a lawsuit giving it the right to buy as much as 18.6% of FanDuel from its parent company, Flutter. In addition, reports indicate ESPN may be considering a licensing deal with DraftKings. ESPN's parent company Disney already owns less than 5% of DraftKings.
As sports media and sports betting have become cozier, newspapers and news outlets are realizing there are revenue opportunities for them, too — and they can't overlook any new revenue streams as traditional subscriptions and advertising dollars shrink. Entering these partnerships is also a benefit for sportsbooks, as they have less costly access to customers than spending large ad budgets.
The timing is excellent. Two of the most populous states, Florida third and Ohio seventh, are in the process of launching the retail portion of their legislation — and both have huge numbers of sports fans. California, where all interested parties would like to make sports betting legal, had two proposals on its November 2022 ballot, but both lost by wide margins.
In August, two major newspapers added sports betting content, data and statistics to their sports coverage. Boston Globe Media readers will find the content on its free Boston.com site, as sports betting is legal in Massachusetts but hasn't yet launched a retail platform.
The Washington Post has launched its Odds Against sports betting series with comprehensive reporting, predictive analysis and advice but currently has no plans to partner with a sportsbook.
"We launched Odds Against first and foremost because we believed in its journalistic value, but we are also viewing it as an experiment to gauge reader interest in enterprise and advice coverage of sports gambling — both among our existing subscriber base and among new readers," Jeff Dooley, special section editor, said.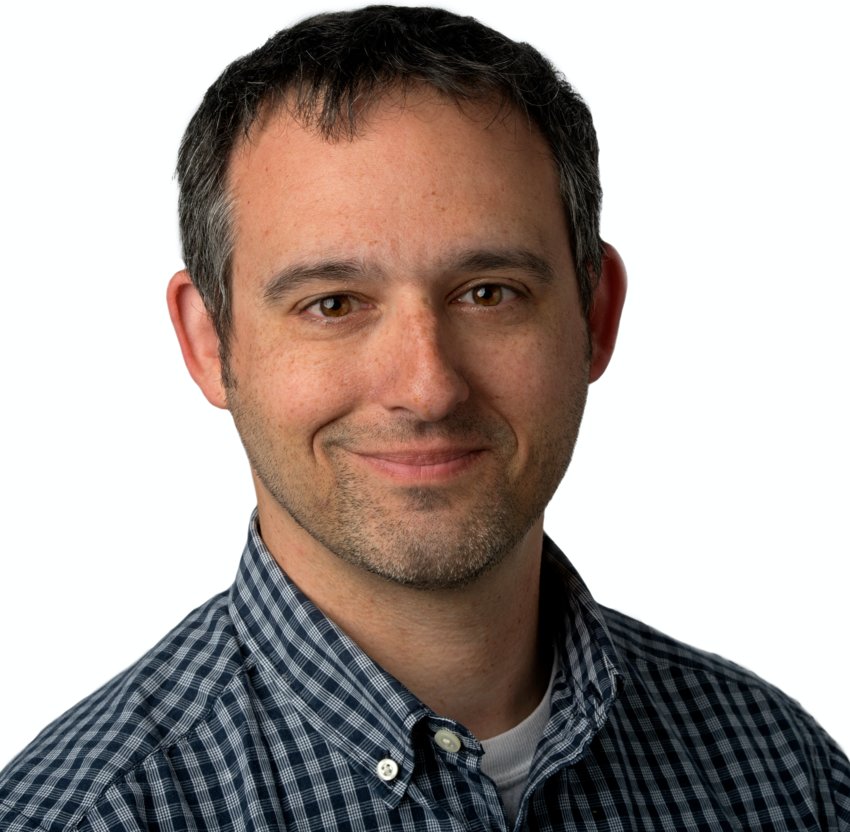 "We wanted to dedicate coverage to the impact that legalized betting was having on the sports world — including explanatory and accountability reporting in areas like sports broadcasting, gambling addiction and sportsbooks' acquisition strategies — while also providing measured, independent advice for the growing segment of Americans who bet on sports as a hobby," Dooley added.
Neil Greenberg, who has been covering sports for The Post since 2010 as a freelancer and now as a sports reporter, will be the primary lead for Odds Against.
"Odds Against allows us to explore fully the educational side of sports betting. Anyone can give picks and potential wagers, but we strive to educate readers and explain the nuances of each betting market," Greenberg said.
Taking the initiative in Louisiana
When sports betting became legal in Louisiana in June 2021, retail wagering in October 2021, and then online in January 2022, at the urging of the owner John Georges, Judi Terzotis, publisher of The Times-Picayune | The New Orleans Advocate, wasted no time assembling a team to create a sports betting platform.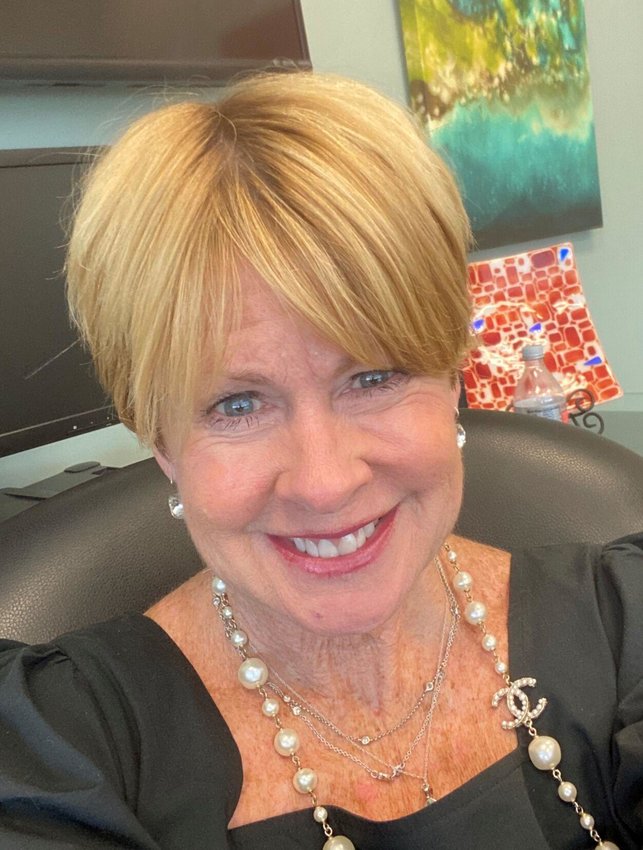 "During spring 2022, we started a working group and asked ourselves, 'How do we capitalize on sports betting coming into our state, knowing we've had a lottery for decades and then casinos?' We felt we were the perfect match with our expertise in sports and the interest in sports betting," Terzotis said.
Terzotis and the working group created a business plan with the express purpose of sports betting becoming a new revenue stream. To launch NOLA.com's sports betting platform, The Advocate proactively invested in several new hires — a reporting team to write sports content exclusively based on sports betting. Another person was added to the analytic department, and the marketing and digital teams were expanded.
A critical element of the plan was establishing a partnership with a sportsbook so readers could click through to its site to make bets directly from NOLA.com.
Terzotis said, "We talked to several of the sportsbooks and had a nice connection with Caesars. It just felt like a very good partnership. Caesars has the naming rights to the Superdome, so they have a relationship with the Saints, and we have a partnership with the Saints. They also struck a deal with the Louisiana State University Athletics department, and we are the sponsor of LSU Athletics.
"Caesars has two casinos in the state, one in the middle of New Orleans," she added. "We've worked with Caesars for years and years, so we're excited we're the exclusive sports betting content sponsor."
Terzotis explained that The Advocate didn't require an affiliate license to partner with Caesars and add the link. The sports betting articles have also quickly become some of the top-performing weekly content, which drives subscriptions and online traffic. According to Terzotis, a publisher needs a very large and engaged sports audience to partner with a sportsbook. From that solid base of sports reporting, sports betting content can be added, attracting the betting audience.
Because each state has very different and complicated sports betting regulations, a publisher's first job is to fully understand those regulations in the states where they publish. Many publishers, especially of smaller news outlets, would likely find the process too complicated to launch a similar sports betting platform.
As The Advocate's sports betting initiative has become widely known, many newsgroups and publishers, especially smaller companies, contacted The Advocate to learn how it had launched the NOLA.com sports betting section, partnered with Caesars and generated revenues. That was the motivation to create a new division of Georges Media Group, the parent company of The Advocate and other publications.
Home Field Sports' game plan
With that interest from other publishers and immediate success with the NOLA.com sports betting platform, Terzotis and her team realized they could create and offer other publishers a complete package of content, live shows and access to a sportsbook. That service is Home Field Sports. As of mid-November, it had more than 1.2 million page views, almost 12,000 subscribers to its sports betting newsletter and more than 6.6 million views of its sports betting shows.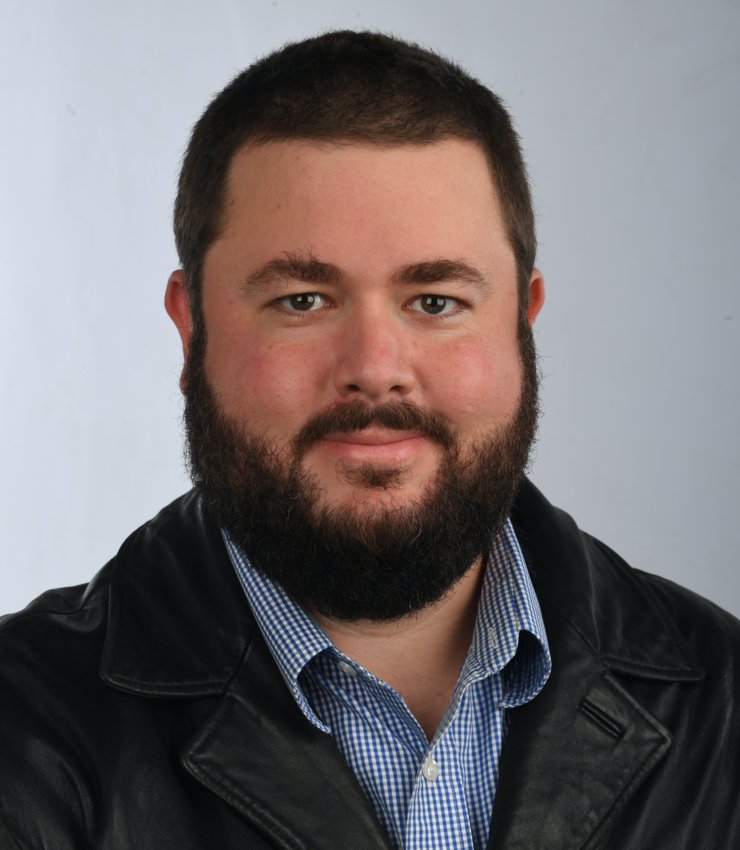 Robert Young, The Advocate's vice president of digital solutions, heads the new division. He and his team provide strategic and creative support, reporting and analytics and can customize a sports betting platform based on a news outlet's exact needs and the sports betting regulations of its state.
"The interest and participation in sports betting aren't limited to large markets with large publications like The Advocate. We wanted to assist smaller publishers and news outlets that didn't have the financial and reporting resources to start a sports betting platform so they could benefit from the potential revenues," said Young.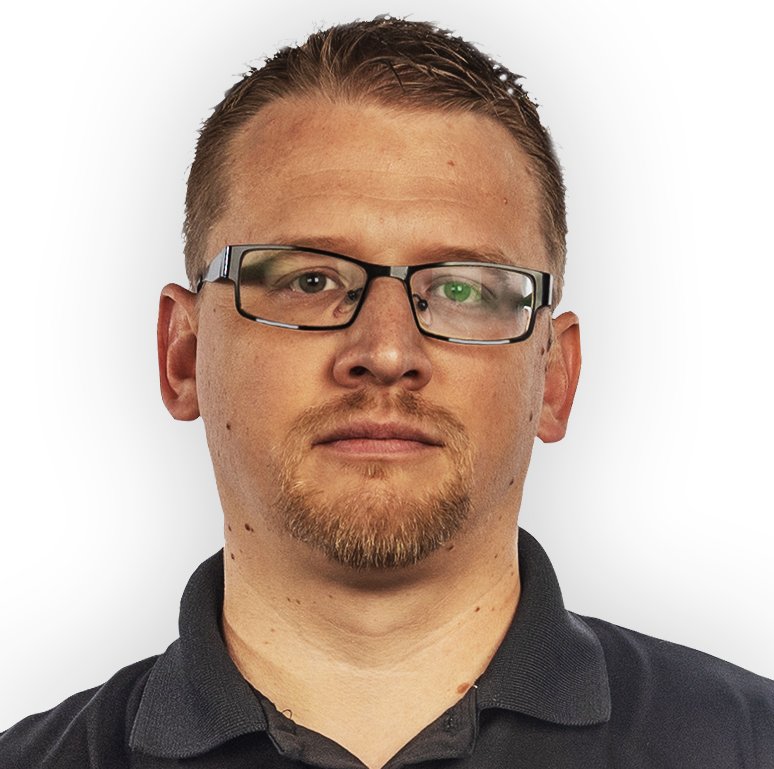 Zach Ewing is the sports betting editor and part of Young's team. Many of his co-reporters told management he was the perfect fit for the role since he had been picking games and spreads for NOLA.com and was an active sports bettor.
The weekly content for all Home Field Sports partners' sites includes sports betting stories of national interest, such as National Football League (NFL) picks and best bets. Ewing and his editorial team write a feature article customized for each partner's geographic area as well as a weekly customized newsletter for those areas' readers.
"When a news outlet expresses interest in becoming a Home Field Sports partner, our first step is plenty of research, including Google trends, to reveal which teams in the area are of the greatest interest. We also talk with the sports editor of the news outlet and any local sports experts to help us determine where to focus our editorial and marketing resources," Ewing said.
Ewing emphasized that the Home Field Sports content aims to make people smarter about sports betting and provide them with the information to become more engaged with the content. Partners can also choose to include the Sports Betting 101 guide on their site. The content explains the betting process, terms and odds as well as promotes responsible wagering and a phone number to a gambling problem helpline.
Although there is no pending legislation to legalize sports betting in South Carolina, The Post and Courier in Charleston is already a Home Field Sports partner. Its site includes the Sports Betting 101 guide to educate South Carolinians who bet on sports today and prepare them for the day it is legal in the state.
"My advice to any news outlet is first to serve the readers with custom content about the area's teams and then include the sports betting angle because many fans who may not ever bet are still interested in the line for a particular game. Serving the reader first grows the audience, and a bigger audience will attract more advertisers," Ewing said.
According to Ewing, Home Field Sports is monitoring the growth of esports and the possibility of sports betting in that category. He is surprised that Ohio is planning to legalize esports betting since much of the fan base is younger than 18, and there may be some concerns about match-fixing, which could be easier in a digital world.
"If Louisiana ever legalized esports betting, then The Advocate would likely be interested in adding content to its sports coverage. The other trigger would be more of the physical esports events coming to Louisiana. I think legalizing esports betting may be more difficult because of so many regulatory concerns," Ewing added.
AIM Media Management: Well-positioned for sports betting revenues
AIM Media Management, a publisher of local community newspapers, magazines and websites in Texas, Indiana and Ohio, is a Home Field Sports partner.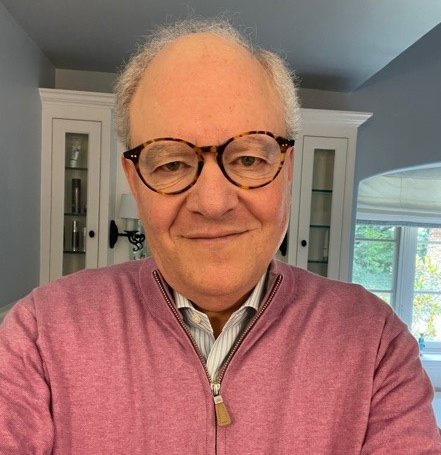 Jeremy Halbreich, chairman and CEO, decided more than a year ago to position his publications for the increasing interest in sports betting, especially in Indiana, where retail and online sports betting has been legal and active since late 2019. Ohio legalized sports betting in December 2021, and the market launch is scheduled for no later than Jan. 1, 2023.
"We decided to add sports betting content to the regular sports coverage in our publications and platforms because sports betting will occur, and it is another opportunity to support local journalism," Halbreich said. "Our research also found our newspaper and online audiences align nicely with the demographics of online sports betting."
Halbreich knew his news media group wasn't large enough to create and support a complete operation of sports betting content and to attract the interest of a major sportsbook.
"What Georges Media Group was offering with Home Field Sports was a very attractive alternative. It is a very impressive group of professionals, providing a complete package of content, creative, marketing and all the metrics. As news professionals, they very quickly understood my company's needs in terms of sports betting content. Robert Young and the Home Field Sports team spent considerable time with us to determine if it was the right fit for AIM," Halbreich said.
Several of AIM's Indiana newspapers already have a localized version of the Home Field Sports online page. Home Field Sports is helping AIM promote the weekly newsletter via its Ohio newspapers and compile email lists.
"Although we're early in our collaboration with Home Field Sports, we've found the system very affordable, even for a group with small community newspapers. We expect to attract many new advertisers who want to be aligned with sports betting and new subscribers looking for this content. We've had very limited feedback to date, but readers are signing up for the newsletter, and we've received no criticism for adding the Home Field Sports content and the link to Caesars," Halbreich said.
Sports betting is a reality in most U.S. states. Some communities and news media have an immediate interest, while others are cautiously watching its progress. From a journalistic perspective, some sports betting reporting is undeniably a service to sports fans and readers. For publishers, sports betting offers another potential revenue stream, and the pie will only increase as more states legalize it, and more fans view it as integral to their love of sports.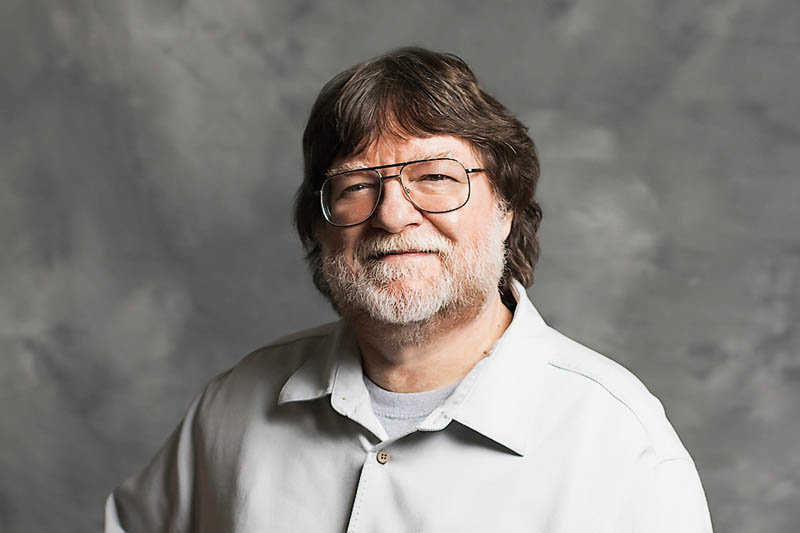 Bob Sillick has held many senior positions and served a myriad of clients during his 47 years in marketing and advertising. He has been a freelance/contract content researcher, writer, editor and manager since 2010. He can be reached at bobsillick@gmail.com.