Many in the newspaper and media industry have heard the news that Rex Rust, co-president of Rust Communications, died on Jan. 6, 2022, at age 52, after a battle with pancreatic cancer. A story on Rust's life ran in the Southeast Missourian, a Rust Communications paper in Cape Girardeau, Missouri.
Dean Ridings, CEO of America's Newspapers, offered this comment after E&P contacted him, "Rex Rust was the perfect example of what's great about our industry. He was very involved with the Inland Press Association, the predecessor of America's Newspapers, and served as its president in 2012. He was always looking ahead and helped to engage and energize the next generation of leadership in the organization's Family Owners Group. Rex was always positive and had incredible passion for what we do. He will be missed by many at America's Newspapers."
"Indeed, there were few places Rex would go where he wasn't noticed, and he loved to create laughter, whether singing at full volume to a busy restaurant, dancing on a table or doing the worm on the floor to amazed bystanders," wrote fellow co-president and older brother Jon K. Rust in a tribute to Rex that ran in the Southeast Missourian. "Almost always, the laughs came at his own expense, and anyone who spent time with him undoubtedly has a story about his craziness. I have hundreds."
Numerous industry insiders communicated to E&P about their admiration of Rust's dynamic presence as well as his Christian faith.
"I have known Rex for over 20 years, meeting him through our mutual involvement in the Inland Press Association," wrote Ted McGrew, vice president of sales newspapers for Eastman Kodak. "From the minute I met him, I knew this was some kind of special person. His optimism and enthusiasm for anything he was a part of, whether the family newspapers he was so proudly involved in or the NFLOP (NFL office pool) he ran for years with many, many newspaper executives involved. We all enjoyed the ribbing we took from Rex, and trust me, he could dish it out. These are but a few of the many examples I could list."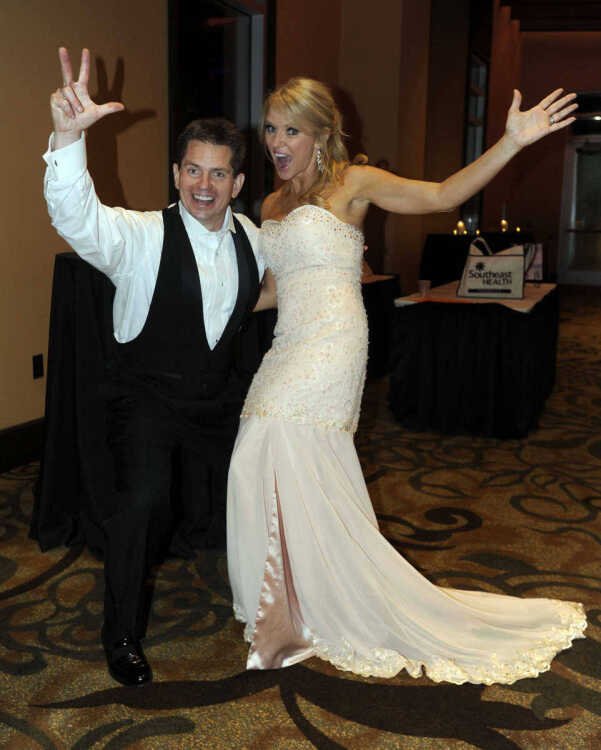 "I always involved Rex and (wife) Sherry at dinners I would host at various industry meetings as I guarantee he would pull some kind of 'off the wall' stunt that only Rex could pull off, and all of us looked forward to that greatly. I most admired Rex for the attitude he took following his diagnosis last January. Trust me, he had every right to be bitter, but he was far from that. His faith and optimism that he would beat this were a true inspiration. I can honestly tell you I am a better man for knowing him," McGrew wrote.
"Rex knew how to bring people together," wrote Nancy Lane, the Local Media Association and Local Media Foundation CEO. "He also knew how to make everyone laugh. I cherished our friendship. He was a savvy business leader and an incredible human being. I have so many stories that come to mind. He dressed as John Travolta for an LMA '70s party one year and proceeded to take over the dance floor with his disco moves. He organized fantasy and pick 'em football leagues that attracted over 50 industry executives and are still in existence. He was deeply committed to his beautiful wife Sherry and his faith. Our industry lost one of the best this week, and I am completely heartbroken."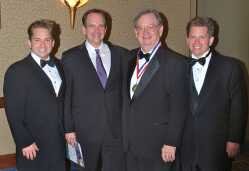 "Rex was a formidable spirit in our industry; he (and brother Jon) have been present in many leadership roles stewarding associations and the like," wrote Francis Wick, president and CEO, Wick Communications. "His smile brightened a room and was always available to family owners looking to benchmark or consider different family business issues. Probably the most impressive part of Rex was his depth of thought coupled with a quick-witted sense of humor."
In his tribute, Jon Rust noted his brother's previous diagnosis with multiple sclerosis, which few knew of according to Jon, and remarked on Rex's Christian faith. Rust and wife Sherry were involved with marriage and prison ministries at La Croix United Methodist Church in Cape Girardeau.
Venture capital, family fold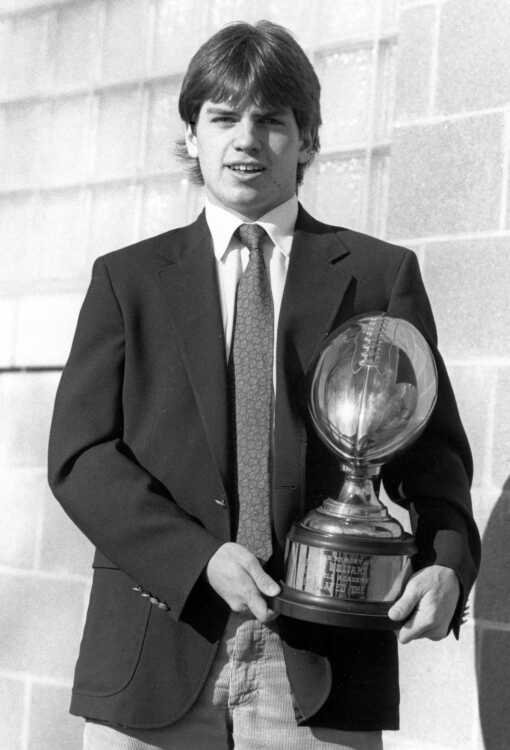 Gary Rust started Cape Girardeau-based Rust Communications in 1967 when he and his wife Wendy bought the Weekly Bulletin newspaper in Cape Girardeau County. Sons Rex and Jon stepped in as co-presidents in 2001. Jon will continue in the role going forward.
Rust Communications owns more than 40 newspapers, many magazines and websites, and the digital agency rustmedia. The company also has minority ownership of a number of radio stations.
Rust graduated from Harvard in 1992 with a degree in economics. He spent time as an investment banker in New York and a venture capitalist in Chicago and Richmond, Virginia, coming home to Cape Girardeau in 2000.
His online tributes highlight his numerous civic involvements, including on the boards of the American Press Institute, Page Cooperative and St. Louis Children's Hospital. He served as president of various boards, including the boards of the Cape Girardeau Area Chamber of Commerce and the Southeast Missouri State University Athletic Boosters.
Survivors include his wife, Sherry Mills Rust; his parents, Gary Wayne and Wendy Kurka Rust; his brothers, Gary Wayne II, Wynn Bradford and Jon Kurka Rust; and sisters, Penny Rochelle Rust Terry and Holly Rust Payne; stepson, Jeremy Spencer; and granddaughter, Kaylee Grace Spencer.
Mary Reardon is a writer and editor based in Wisconsin.