A group of New York City journalists was growing weary of seeing their beloved alternative news outlets losing their edge as they fell into the hands of hedge funds and billionaire investors.
"Many of those places don't exist anymore, or if they do exist, they've sort of been transmuted by ownership changes or market changes," said co-founder Nick Pinto.
So they took a knife to propriety and started their own worker-owned publication. Hell Gate began publishing in May to cover news with "a sense of humor, with an aggressive, and maybe obnoxious, skepticism of power," Pinto said.
But how do they plan to avoid meeting the same fate as New York City's other alternative news publications? How will they remain sustainable while maintaining their independence?
"Alright, this interview's over," Pinto joked.
Their sustainability plan is straightforward. They believe their subscribers will pay for their work because there's nothing else like it.
Their subscription plan and business model break from the norm. They offer subscriptions by tiers that include swag, commenting privileges and events. Those who cannot pay can sign up for the free newsletter.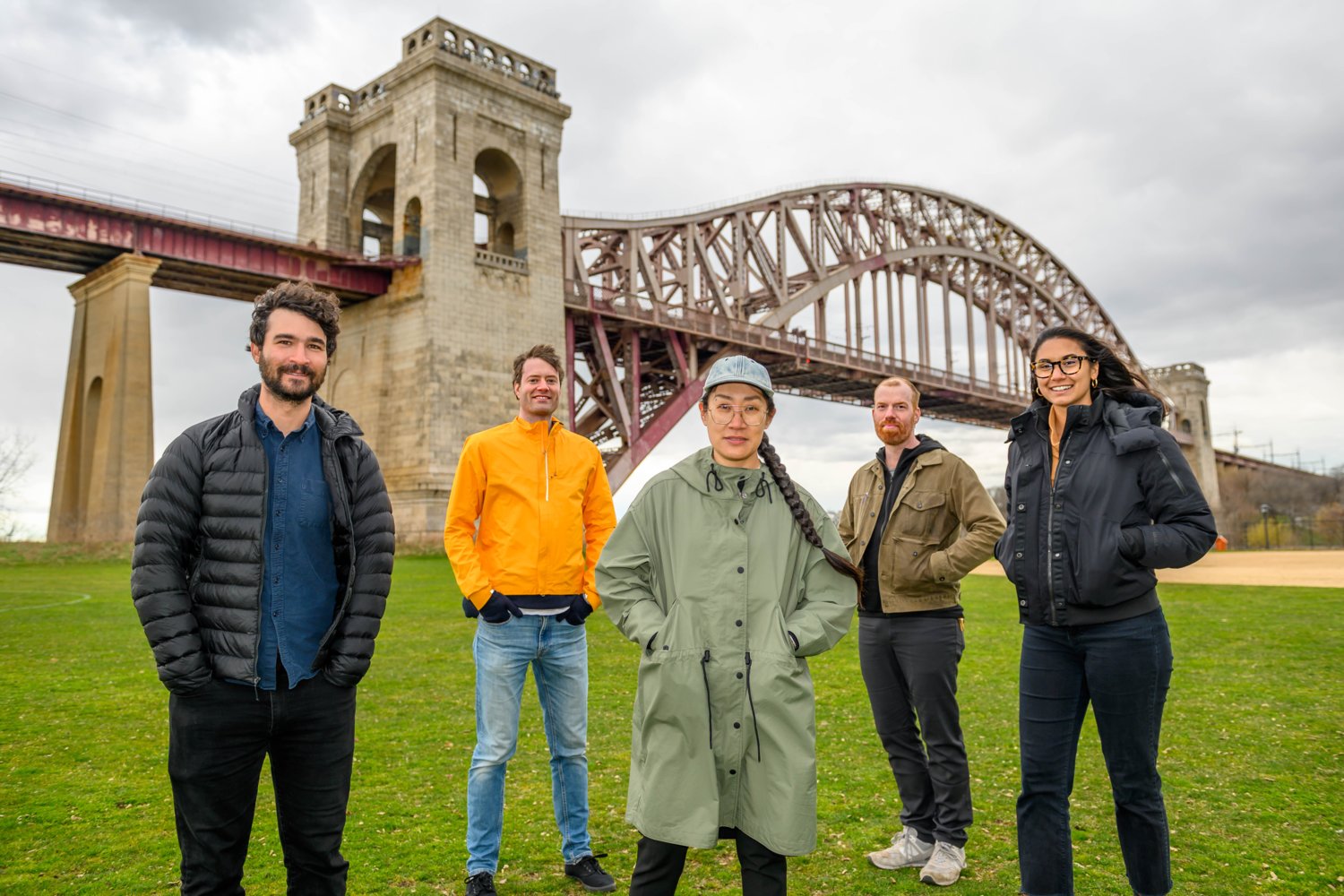 Donors funded startup costs for their launch, and they keep their overhead low by working from home and publishing only online.
"I think this really has shown me is what you can get done with a lean, but very mean outlet," said co-founder Esther Wang.
Their largest funders are The Harnisch Foundation, the Vital Projects Fund and craig newmark philanthropies.
The publication gets its name from the Hell Gate bridge, built tough enough to span the city's "most treacherous currents," the worker-owners wrote on their website.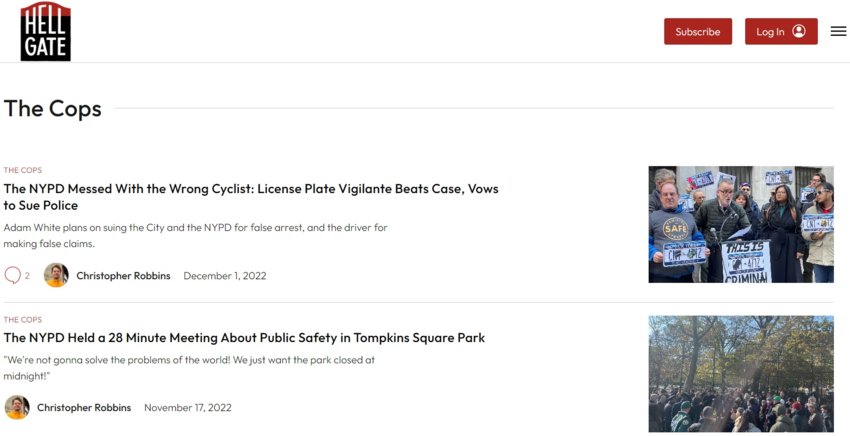 Its founding members are Pinto, Wang, Christopher Robbins, Max Rivlin-Nadler and Sydney Pereira. They came from publications including The Village Voice, Jezebel, The New York Times, The Intercept, Gothamist and The New Republic. Many of the founders worked together at other New York City news outlets.
"One thing that really guides us is that we love New York City. We love New York and the people that live here, and we want to make this a better place for them," Rivlin-Nadler said.
Each of the founders wears many hats, including writing, editing and managing the business side of the publication. They also employ a team of freelancers. Wang said they worked with the Freelance Solidarity Project to write their contract, and they take pride in treating their freelancers well and paying them quickly — a trend they know as former freelancers is all too rare.
Robbins said he was evaluating the next steps in his career after widespread layoffs when the founders began developing the idea for Hell Gate in 2021.
"This isn't working out, career-wise, the way I envisioned when I was 25," he recalled thinking at the time. "Why not start something new, and start it with the premise that the journalists know what to cover and how to cover it better than the executive editors or the people in the C-suite do."
He talked about his ideas with Pinto and Rivlin-Nadler.
"It was a lot of daring each other to take the next step," he said.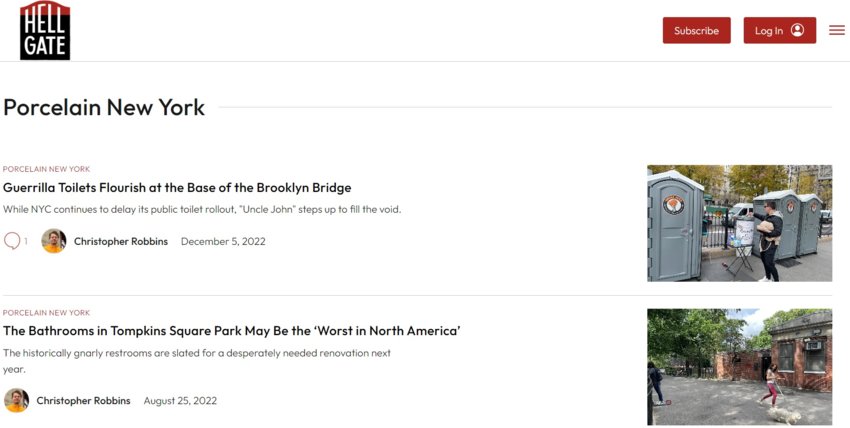 Since they began publishing, they have seen a growing number of subscribers and readers. They hope to use their growing audience to expand their team, add a businessperson to the staff list and hire more writers to produce additional content.
They have seen the impact of their work in direct and indirect ways. Their pieces have been cited in major media outlets, and they have seen a shift in how their fellow journalists have covered stories.
Rivlin-Nadler wrote a deep dive on the interview tactics of police detectives who questioned a 14-year-old boy convicted and sentenced to prison. The teen's conviction was ultimately overturned.
Robbins is still hoping to see the fruits of his labor on one of his "hobby horses" — their new train station has nowhere to sit.
"When traditional media cover this issue, you have the head of the MTA being asked the question directly, 'Should we have benches in the hall?' And he sort of waffles. It's like, 'Oh, it's a very interesting and complex question.' And we get to be like, 'No, it's not. Put the f------ benches in the train station. And we get to put that in a headline."
Their headlines are full of snark and spice. They include "It's Thursday, and the MTA Is Yet Again Staring Into the Abyss," "Let's All Marvel at the Giant Tree We Murdered And Dragged Into Midtown Manhattan," and "It's Tuesday, and Personally I'm Thrilled to See My Tax Dollars Supporting Massive Payday Loans."
Wang writes a column, "OnlyFins," about her ventures in fishing the city's polluted waters.
But their humor is just a means to their end goal of helping the city they love reach its full potential.
"Laughing in the face of the absurdity of politicians and billionaires that rule our lives feels like a civic contribution," Pinto said.
"Our hate comes from love," Robbins added.
"Yeah, that's it," said Rivlin-Nadler. "And it's very New York."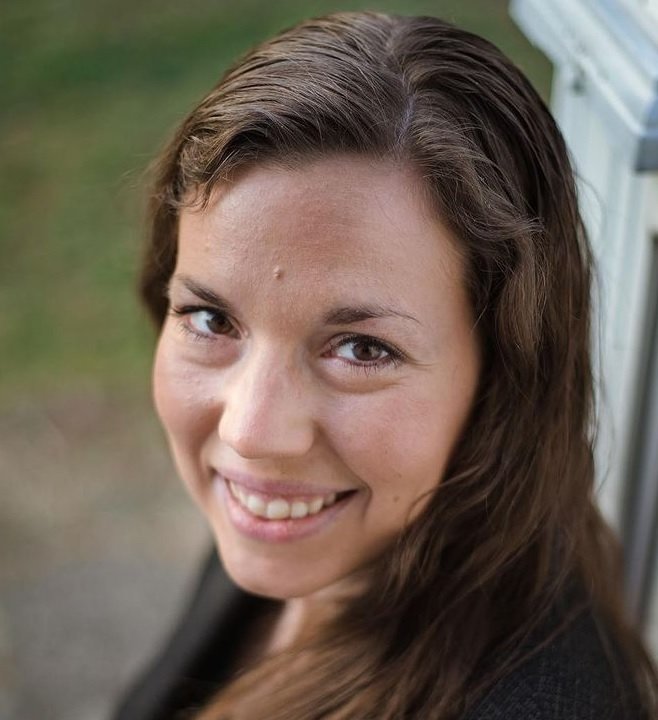 Alyssa Choiniere is an Editor & Publisher contributor. She is a journalist based in southwestern Pennsylvania covering a variety of topics including industry news and criminal justice.