The WPLN public radio investigation, "Behind the Blue Wall," begins with the firsthand account of a mother and her three small children who were out on a suburban bike path one afternoon in April 2020 and paused for a snack. The trail ran behind the residence of a man who took issue with their presence on public property and began yelling at the family to move, hurling profanity at the mother and her children, ages 3, 6 and 7. The mother, Erin McDermott, captured the encounter on video and posted it to social media, prompting the identification of the man, Captain Jason Reinbold of the Metro Nashville Police Department (MNPD). It raised eyebrows and concerns across the city about fitness to serve. It led WPLN's criminal justice reporter, Samantha Max, to look closer at the department's track record for misconduct and discipline, which revealed something even more insidious than one verbally abusive cop — a pattern of abuse and retaliation within the department itself.
"We're holding up a mirror to see how officers treat their own and what that means for the community when police victimize their fellow men and women in blue," Max explains to listeners in "Behind the Blue Wall," which earned the journalist the WBUR 2021 Daniel Schorr Journalism Prize — a $5,000 award named for the late NPR senior news analyst, intended to recognize the stellar work of public radio reporters under 35.
E&P spoke with Max after the award was announced to learn about her professional path in journalism and her award-winning work.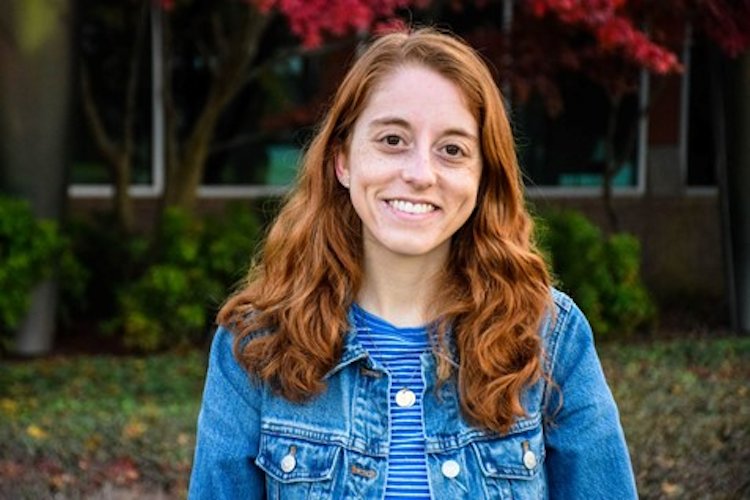 "During my senior year of college, I was applying to newsrooms across the country. A lot of my friends in journalism school were going to big, national outlets where they'd have lots of opportunities for networking and being part of a big brand name, but would mostly be doing research, writing newsletters or fact-checking. I really wanted to just be in a local community, doing reporting and learning that way," Max recalled. "I believe really strongly in the importance of local journalism, and I think that is the key to democracy and the key to having healthy communities, where people understand one another and are informed of what's going on around them."
Max applied to be one of the original 13 Report for America (RFA) Corps members and went to work at her first newspaper — The Telegraph in Macon, Georgia, published by McClatchy. She spent a year there, covering local stories related to healthcare, poverty and inequity.
"It was kind of a masterclass in the world of corporate media and what it's like to work at a big newspaper chain — lots of people being laid off and bought out all around me," she said. "But also, it was good to be part of a newspaper with such a rich history and to learn from my colleagues, some who'd been there for decades."
When it became clear that The Telegraph wouldn't be able to retain her for the second year of service, Max seized the opportunity to pursue her professional interest in radio.
"I grew up listening to public radio and just love audio reporting," she said.
As a storyteller, Max finds audio compelling and relishes the opportunity to build on her technical skills.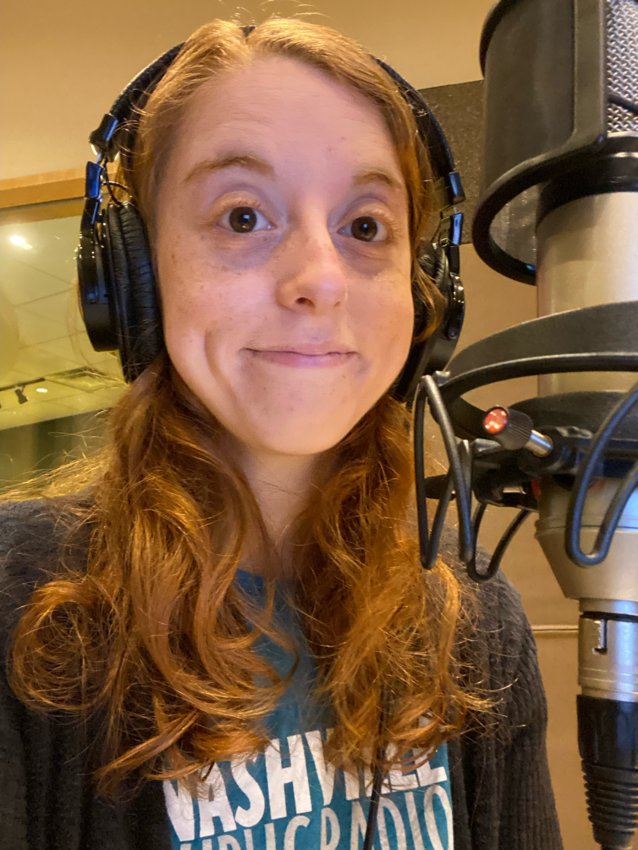 "I came of age at a time when technology is changing constantly," she said. "I felt it was important for me to be a 'jack of all trades' and be able to do everything. I love writing; that's why I originally wanted to be a journalist, and obviously, any medium requires you to be writing, but I also know how to edit videos and shoot photos, whether with my DSLR or with my iPhone on the run.
"But the reason I really loved audio is because there's so much power in being able to include someone's actual voice in a story," she added. "You hear them getting emotional or when their voice starts to break, or when they're excited, laughing or shouting. For example, if you're reporting on a protest, the audience can hear the chants in the background. There are so many layers you can incorporate, and as someone who loves music and creativity, it's a way to do hard, fact-based reporting but still have some creativity in the way you tell the story."
She went to work at WPLN Nashville Public Radio and spent two years there as Report for America Corps member and another year beyond that as a staff reporter.
When E&P spoke with Max in May, she was preparing to make another move — this time, to WNYC in New York City. "I'm really excited that they have merged with Gothamist," Max said. "All my stories will have radio and web components to them."
During her tenure at WPLN, she began to work on "Behind the Blue Wall" in partnership with APM Reports, the investigations and documentary arm of American Public Media.
"The story really started revealing itself in August of 2020. I'd covered protests related to George Floyd, and I'd spent the past year reporting on a shooting in Nashville that prompted the first murder charges against a police officer in the city," she explained. "So, I had been thinking a lot about how officers treat the community and these questions of police accountability."
She got a tip about a press conference, which promised to reveal allegations of abusive and discriminatory conduct directed at women and persons of color within the Nashville Police Department. It was there when she began "peeling back the layers" of the story.
"I knew of one officer, Monica Blake-Beasley, who had gone public a couple of years earlier," Max said. "She had allegedly been assaulted by a coworker. After she reported the assault, she said the department retaliated against her and didn't take the allegation seriously. She ended up filing a lawsuit and settling that suit with the city." Max reached out to Blake-Beasley's attorney, and his client agreed to talk, revealing that her story was an iceberg tip, that there were "much bigger things" going on within the force.
"I ended up interviewing 25 different people," Max said. "Most of them had directly had their own experiences, and a couple corroborated the patterns of behavior they had witnessed themselves." Max discovered that some of the victims had been terminated; others endured lengthy internal investigations that left them in limbo for so long that they eventually quit the force of their own accord.
"Some stuck around and stayed at the department, even when it was incredibly difficult for them," she said.
The MNPD got a new police chief around the same time Max was reporting on the story, and she said there was a lot of pressure on the new chief to address the allegations and reform the department, but it's hard to say how much progress has been made.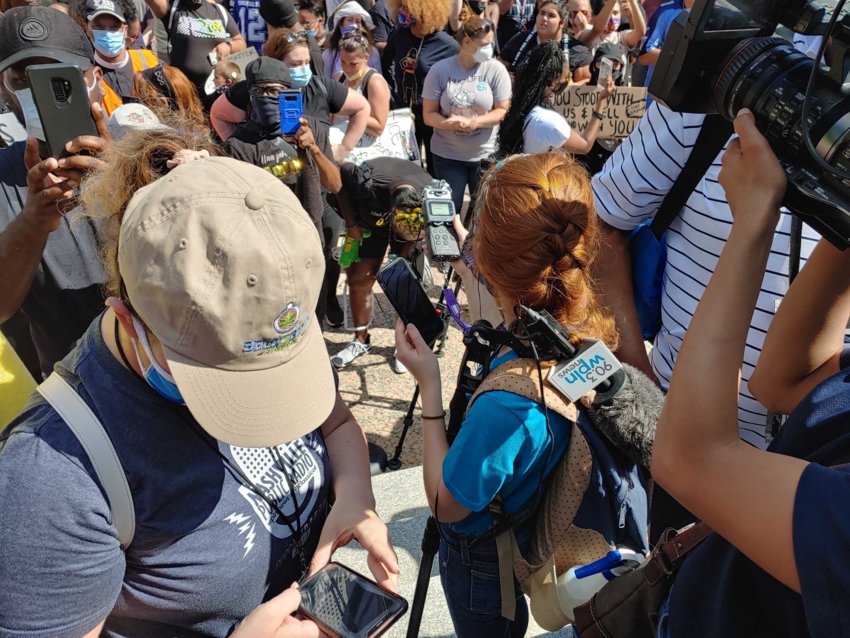 "I hear, here and there, about stories I've reported on where there's some sort of resolution, but it's hard to measure sometimes, and often it feels like nothing is changing. You hope, as a journalist, that you can wave a magic wand and expose the issue, and it's fixed. But there are a lot of people still in the department who are struggling and feel like things aren't changing. These things are difficult to measure," Max said.
"All we can do as journalists is to empower the people who have felt disempowered to share their perspective, to corroborate it to the best of our abilities with records or data and allow people who read it or listen to it to make decisions based off of that," she suggested.
"I always like to aim as high as possible, but I also know that as journalists, it's a steady climb. It's not all one fell swoop; you've got to let stories build upon each other."
Asked what it meant to her to have "Behind the Blue Wall" recognized with the Schorr Prize, Max said that awards are not why she chose the profession.
"But at the same time, when I share this news with the sources who really helped make this story possible — the four women, in particular, at the center of the story who really trusted me and were willing to go to some dark places and relive some very difficult experiences in the hopes of having some positive impact — they are all really proud and excited, so that makes me happy."
"I love public radio," she added. "I look at the list of people who have won this award in the past; it's people whose work I've listened to for years, people I really admire, so to try to live up to them is definitely a big inspiration and motivator."
Gretchen A. Peck is a contributing editor to Editor & Publisher. She's reported for E&P since 2010 and welcomes comments at gretchenapeck@gmail.com.