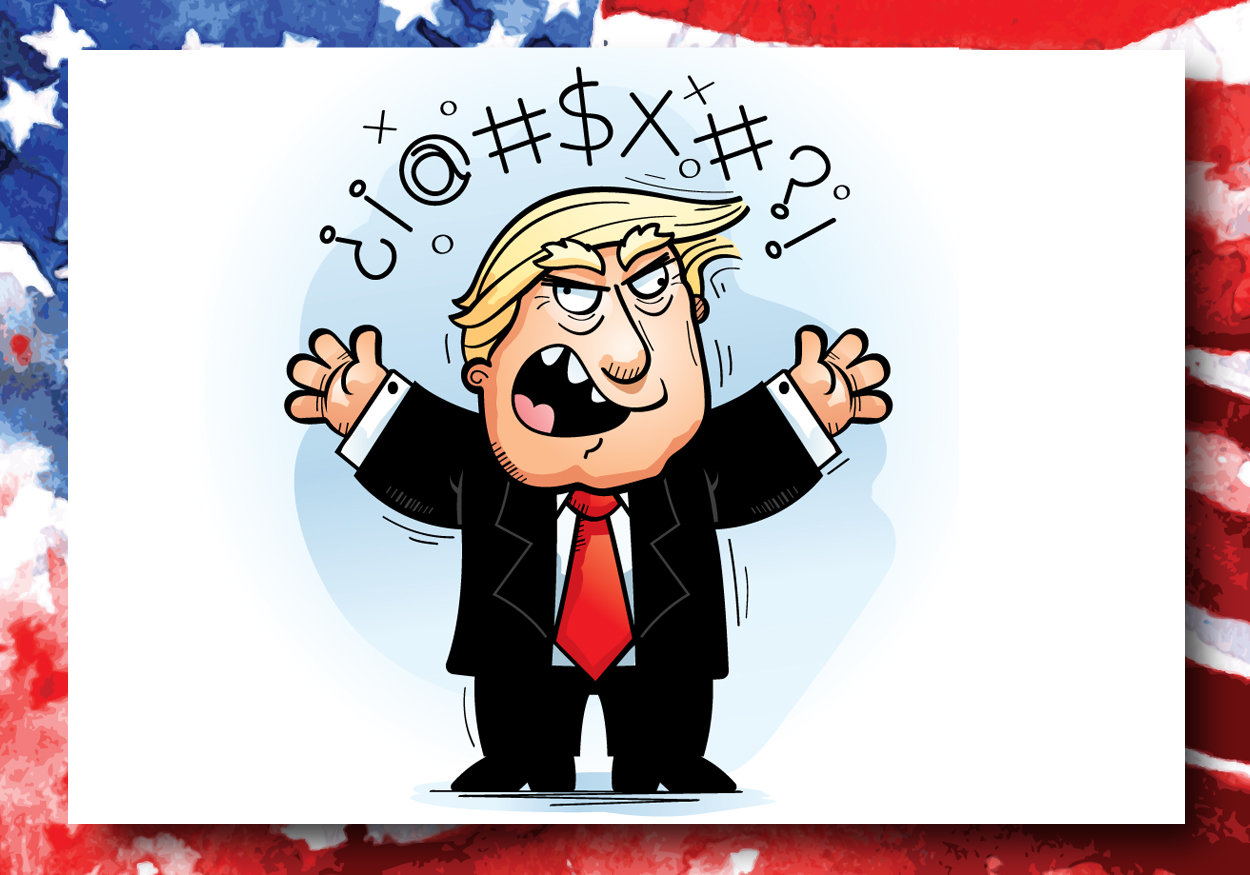 Donald Trump loves CNN. He most certainly does not want the New York Times to fail. And the Washington Post is doing fine by him.
You might think differently if you watched the news conference that Trump gave the day after the U.S. mid-term elections in November. Trump tangled with CNN reporter Jim Acosta. Later that day, Acosta's press pass to the White House was revoked, making it impossible for him to gain access to the place he works.
White House Press Secretary Sarah Sanders released a video clip that appeared to show Acosta delivering a karate chop with his left hand to the arm of a female aide as she tried to take a microphone from him. The clip had been altered. Run at proper speed, the video shows the arm of the aide brushed up against Acosta's left arm as she reached across to try to take away the microphone. Acosta immediately said: "Pardon me, ma'am."
It was yet another skirmish in what Trump has turned into an ongoing war against traditional news media. His words are as nasty and harsh as ever heard from a U.S. President—the press is the true enemy of the people, journalists are liars, awful people who spread fake news.
But most of the news media are playing exactly the game Trump wants to play.
Trump's formula is simple:
Step 1: Say the media cannot be trusted. He undermines the work of journalists who gather facts and present them to the public. He tells supporters the media is not telling the truth about him. He is the only source of "truth" about what is going on.
Step 2: Lie. Trump continuously makes exaggerated claims about his accomplishments and utters falsehoods. He tells supporters they will not see this in the media because the media does not report what is really going on. He knows the media will report what he says, and point out what is not true.
Step 3: Loudly proclaim "I told you so." Trump uses his unflattering portrayal in the news to prove that the media is out to get him, that it makes things up, that it spreads falsehoods, etc. This provides new justification to go back to step 1, turn up the volume and use even more inflammatory language.
The end result is that Trump has an opposition—the media—at all times. Trump's strategy depends on having that opposition.
In politics, the media is the perfect opposition. For starters, it is not a single entity, but a broad group of independent organizations that compete against each other and never speak with a single voice. They have viewers and readers, but not a huge base of supporters to mobilize when attacked.
Individual reporters are like cats, going their own way, not overly interested in working together. Some voices were raised in support of Acosta, but there was no concerted industry effort on his behalf. He eventually got back the press pass, but that was due to the legal pressure CNN brought on the White House.
Journalists are an opposition that does not fight back. Most do not consider fighting back because this is not their role. The media's role is to report on the president, not find ways of undermining him.
Trump is far from the first politician to make the media the opposition. But Trump is the best and highest profile practitioner of the craft.
It appears to be encouraging others. In the Canadian context, think of Ontario Premier Doug Ford. Even in Manitoba, Premier Brian Pallister has threatened to sue the Winnipeg Free Press for its reporting and the Conservative Party has sent fundraising letters to members urging them to give to help counter the lies the newspaper supposedly spreads.
It is unfortunate because news media are watchdogs, not opponents. Politicians like Donald Trump confuse the two roles—interpreting legitimate questions as criticism and factual reporting as attacks.
Serious news media that are doing their job will continue to ask questions and report facts.
They won't fight back. And Donald Trump will keep bashing them because that is exactly how he wants things to work.
Bob Cox is publisher of the Winnipeg Free Press and chairman of News Media Canada, which represents daily and community newspapers across Canada. He has worked as a journalist and news media executive for 35 years, including stints in Ottawa covering national politics for the Canadian Press and in Toronto as the national editor for The Globe and Mail.