On February 21, 2023, six news publishing companies: The Baltimore Banner, Block Club Chicago, The Colorado Sun, the Daily Memphian, Long Beach Post and Lookout Local/Lookout Santa Cruz, announced they were forming an organization they collectively called the Alliance for Sustainable Local News.



Their industry press release stated these six publishers all shared a "belief in the power of local news to make communities and people's lives better." These six have also "found common ground in the successful building of new high-quality, trustworthy, non-partisan news organizations, large enough to serve their communities' primary news needs." And "share fundamental values in the greater movement to revive, reinvent and renew the kind of local news journalism communities all across North America deserve."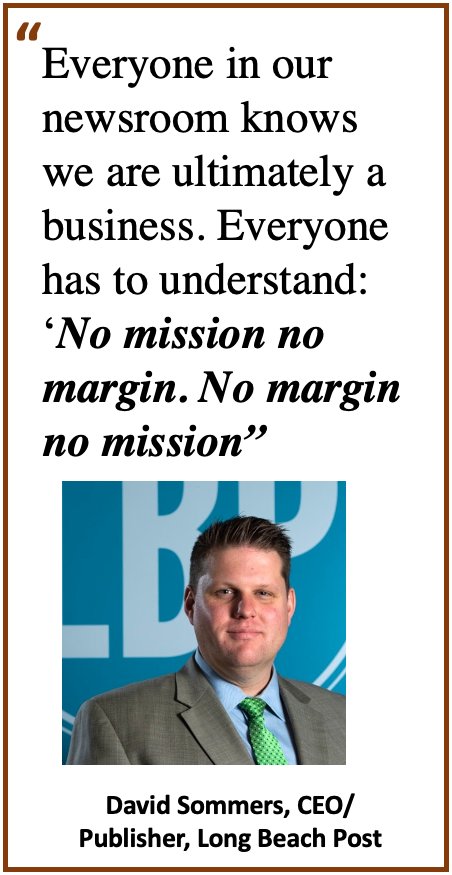 Over the last two decades, ASLN founding member, author and industry analyst Ken Doctor has been known not to "pull punches" regarding his opinions about how hedge funds and large corporations have been hurting the industry. When announcing the formation of the ASLN, Doctor stated, "It's no longer a question of searching for models that might replace dailies whose owners have disinvested. Our members are doing that — and becoming the primary, go-to news sources for their communities."
However, even though the new ASLN members claim they share "key in-common characteristics," such as being mission-driven and business-driven in "believing sustainable local news of scale must establish itself largely on earned revenue," there are several dissimilarities within this group of six. For example, three operate as non-profits, and one recently purchased a community, print-based newspaper group. Finally, one functions as a public-benefit corporation.
As far as the actual company leaders who started the ASLN, three come from a background of senior-level leadership in legacy media companies. Two come from legacy media senior editorial posts. And one came to the news publishing industry from a human resources and municipality public relations career.
Founding members of the Allisance for Sustainable Local News (ASLN), include: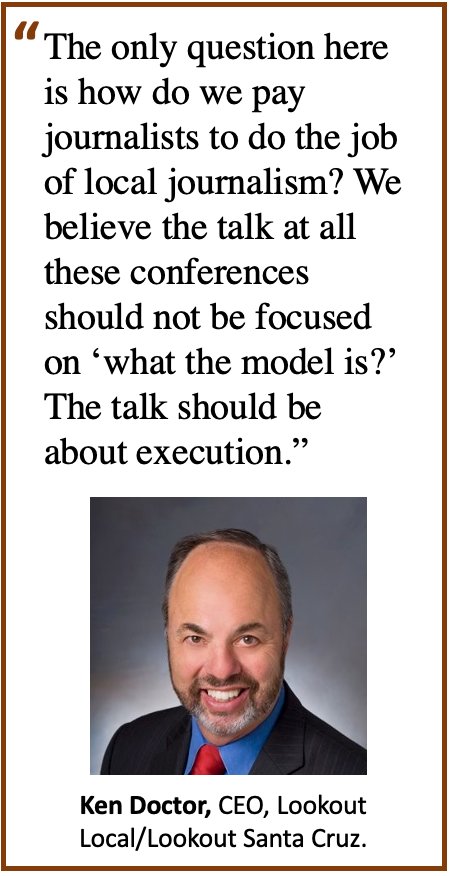 Even though each of these news publishing platforms and their leaders have different origins, these six have developed a strong bond, believing that they may have found a collective way to blend their ideas into a news publishing business sustainability "secret sauce."
In this 179th episode of "E&P Reports," we chat with five of the six news publishers who have banded together to form the Alliance for Sustainable Local News. This diverse group believes they collectively care about building a genuine, sustainable local news publishing business model. Speaking with host and E&P publisher Mike Blinder are Imtiaz Patel, CEO of the Baltimore Banner; Larry Ryckman, editor and president of The Colorado Sun; Eric Barnes, CEO of the Daily Memphian; David Sommers, CEO and publisher of the Long Beach Post and Ken Doctor, CEO of Lookout Local/Lookout Santa Cruz.