The pandemic made us all appreciate face-to-face interactions — the ability to have personal, close and even candid conversations. While it's something many of us take for granted, reporters know how vital it can be to query a source in person. Take, for example, reporters working at municipal and state government seats all across the country. A phone call or even a video interview with a legislator can never wholly substitute a conversation had in person, even during a press gaggle, or by way of a chance encounter in the hallway. When that ability or access is impeded for journalists, it makes the reporting more difficult, certainly, but it also potentially harms the public's ability to know what their elected officials are up to.
The case of the Iowa Senate's "repositioning" of journalists garnered national attention. In late 2021, the state Senate decided that the 2022 session would begin with a new rule for journalists: They'd be moved from the "press bench" and relegated to the upper-level gallery, reserved for the public. Reporters can still see and hear the proceedings down below, but they no longer have the opportunity to ask immediate follow-up questions of debating legislators. As The Washington Post's Kim Bellware pointed out in her reporting on the move, the rule change "breaks with a more than 140-year tradition at the Iowa Capitol."
Legislators lauded the new rule as a way to separate the journalistic wheat from the chaff, so to speak, suggesting they needed to tamp down on the number of non-traditional or alternative media reporters and bloggers freely roaming the chamber.
But the Iowa Press Association was suspect of the justification. In December 2021, the Iowa Press Association became a plaintiff in a lawsuit against Iowa Governor Kim Reynolds over freedom of information violations. In context to the filing, the new gallery restrictions seemed retaliatory.
Something similar is unfolding at Utah's statehouse, where credentialed reporters are restricted from the House and Senate floors and now need "permission" to interview lawmakers.
In early February 2022, the American Civil Liberties Union of Indiana filed a lawsuit against the state's Attorney General (AG), Todd Rokita, on behalf of a journalist — Abdul-Hakim Shabazz, who's covered state government for nearly two decades. He is the editor-publisher of the Indy Politics website and a radio show host. In October 2021, he was banned from attending the AG's press events. Rokita alleged Shabazz was a "gossip columnist." The ACLU explained in a statement: "The actions taken by the Attorney General came after Shabazz was selected to moderate a Republican Senate debate in 2018, in which then-candidate Rokita was participating. It is reported that then-candidate Rokita objected to Mr. Shabazz moderating the debate and stated that the debate should be moderated by conservatives, not 'liberal media figures.'"
Fortunately, these incidents are anecdotal and not widespread.
Laurie Hieb, executive director for the Oregon Newspaper Publishers Association, reported to E&P, "Our capital has been closed for business for two sessions now, so it has been even more difficult for anyone to get to lawmakers. I know some states have been open the entire time. When we are open, we don't have the problem you describe, or at least I haven't heard of them from my members."
California government reporters still enjoy access to state legislators. However, only lawmakers and their staff are allowed directly on the floor, Brittney Barsotti, general counsel for the California News Publishers Association (CNPA), pointed out.
"If you wish to speak with a member, you are allowed to have the sergeant at arms pass a business card to the member, or reach out to staff, and the legislator can leave the floor to talk to you. It has been that way for a while here, and it applies equally," she told E&P in an email.
Things are different in Kansas, where new restrictive rules are in place.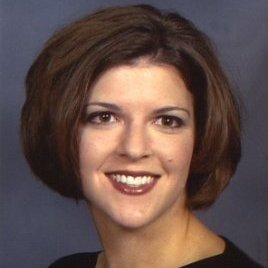 "This was pretty out of the blue for us," Emily Bradbury, the executive director of the Kansas Press Association, told E&P. "There really wasn't much advanced warning. … It breaks an almost 150-year tradition here in Kansas."
Proponents contended that reporters have more access to the statehouse than ever through live streaming — access the association had lobbied for, incidentally. They also questioned press credentials.
"We feel that access to lawmakers immediately, whether it's during a vote or debate, allowed our reporters to make things even more transparent, to get clarification, to make their reporting even better because they were able to ask those questions in real time," Bradbury explained to E&P in our follow-up. The association offered to help lawmakers fairly revise the rules. No one took them up on the offer.
Bradbury said Kansas is notorious for being "one of the most secretive states."
"We are by no means the poster child for transparency," she added, "and we really want to make sure this doesn't go any further."
Gretchen A. Peck is a contributing editor to Editor & Publisher. She's reported for E&P since 2010 and welcomes comments at gretchenapeck@gmail.com.