For Tom Sofield's bootstrap online publishing company, success has been about finding the right spaces.
The spaces between larger markets. The spaces left by metro newspapers. The space above the coffee shop. The space between not charging for content but still collecting from readers.
Sofield has found Goldilocks positions to provide ongoing local journalism for a decade. Now three websites strong, Street Light Media Group is growing in readership and revenue, a much different place than traditional publishers who have fled the markets Sofield's team serves.
Street Light Media Group is based in Bucks County, Pennsylvania — one of the largest counties in the state. The county sits between Trenton, New Jersey, and Philadelphia.
Sofield's websites provide traditional local journalism for a handful of communities within the larger metro footprint, and he draws a readership large enough to attract local advertisers. Sofield's data shows that 82% of Levittown, Pennsylvania, adults check levittownnow.com regularly. It fills a journalism gap vacated when neighboring larger newspaper companies peeled back their reporting staffs. Sofield runs the operations with two full-time equivalent reporters. However, that has fluctuated from the fully employed to several contractors, some of whom had left other news organizations. Readers can even find Sofield's byline on the websites today.
For example, he recently filed stories regarding construction on a new bridge in New Hope and union backlash over a Republican mailer.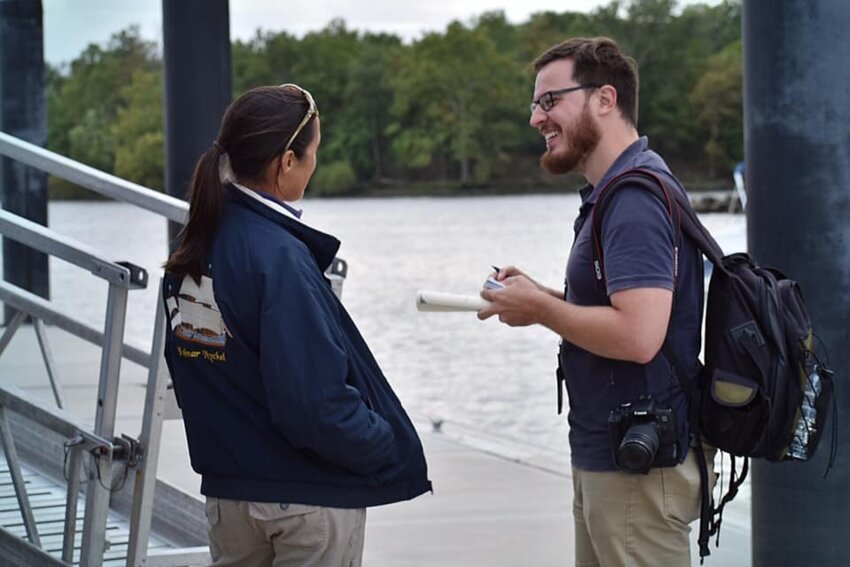 Sofield began his career with Patch.com as a contracted editor, where he learned the mechanics of journalism from seasoned journalists. He left his Patch job to return to his roots in Levittown, which has about 53,000 people.
Sofield launched levittownnow.com in March of 2013. Three years later, he launched another website aimed at a cluster of communities just north of the Levittown area. More recently, he acquired a third website covering three other neighboring communities. That website was started in 2012 by a former newspaper editor who had left his job at a local newspaper.
"When I left Patch, I didn't come from a rich family, and I didn't have a huge bank account, so we bootstrapped Levittown on whatever money I had saved and whatever advertising revenue we had coming in each month," Sofield said. "And honestly, over the years, it's been bootstrapped the entire time. We've had some offers, but I've been stubborn and wanted to run it and not have to be accountable to any partners with political or big business ties. But it's been good; the growth has been organic."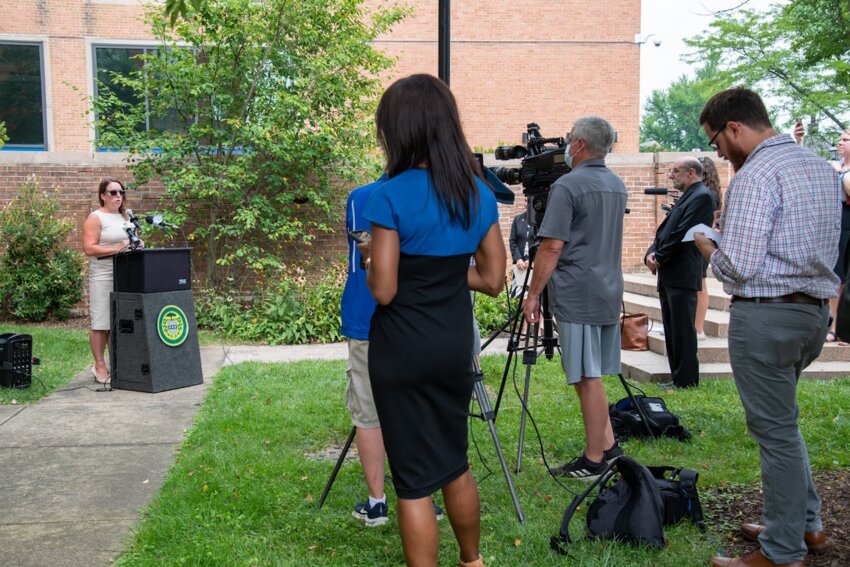 Sofield's websites buck trends in today's publishing business. He never published a print product nor charged for online subscriptions. Most of his revenue comes from local advertisers who appreciate the connections the journalists and websites have to their communities. He obtains some revenue from programmatic ads, and a sliver comes from licensing copyrights of certain materials. He also offers some sponsored content opportunities. 
About 10% of Street Light's revenue comes from a membership model, even though the website has no paywall. 
The "In the Know Club" members receive bonuses, such as breaking news alerts, entry into monthly contests and an invitation to quarterly events. The principal message to members is their payments support exclusive reporting. The membership is $8 monthly, $20 for three months or $75 for a year. The memberships are advertised as $285 less per year than subscribing to a newspaper chain subscription.
Because it covers communities so closely, Street Light's team gets into news spaces that only a committed local news team can provide. So far, the community has been willing to support that journalism.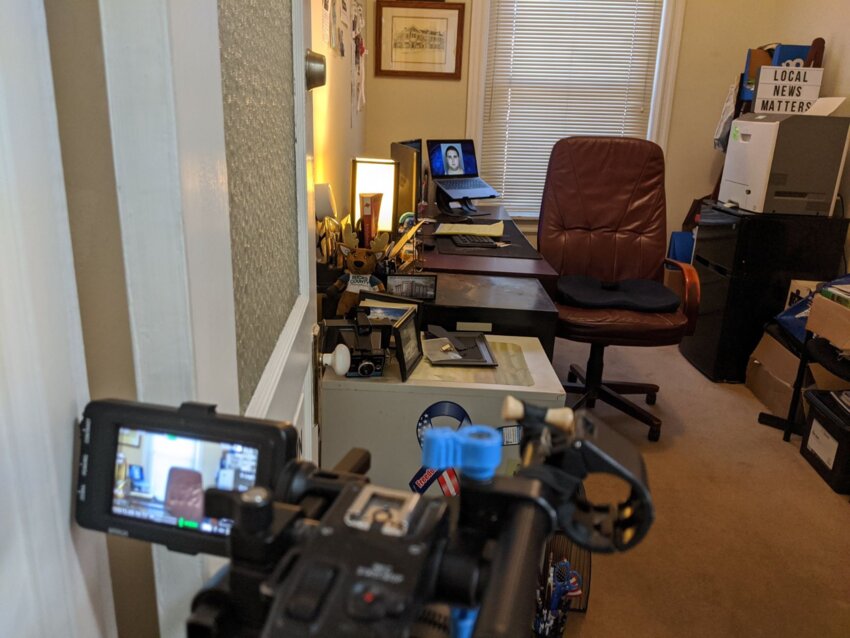 "There's been a huge shrinkage in the amount of government meetings being covered," Sofield said. "For spot news, sometimes, unless it's a murder, it's not getting covered (by larger news organizations), so we are filling the gaps by just doing what we've always done. If there's a real serious assault or car accident, we'll cover it, and it used to be competitive. We never would try to get it first, but now we're the only ones. It's creating a niche for us because we're the only one covering government meetings consistently."
Sofield said his advertisers have mostly come to his company directly after experiencing the news coverage themselves or hearing about the site from others. He said a point of emphasis in the future is to increase advertising outreach to obtain more ad revenue.
"Part of our pitch is the fact that we're locally owned; we compete against the paper that Gannett owns. There used to be a pretty strong weekly newspaper that Digital First Media owned," Sofield said. "So, we had the pitch that we're locally owned, and I always made it my responsibility to try to work with local vendors. … Everyone who works with us is no farther than about 40 miles away. So, some people try to keep the money local and help the local economy, and everyone who works with us is local, from the staffing side and the vendors, whenever possible. … I meet and talk with the people and show them, 'Hey, we're local. I live right up the road, and my office is right above the coffee shop you go to, so we really focus on that.'
"What we've seen is a lot of pushback against Facebook. We're hearing from many advertisers that it's become too expensive and doesn't work like it used to, so that's been a good thing. We talked with a local ad agency, and the guy there told us he's trying to convince advertisers who have been trained over the years to go to Facebook and social media that advertising with local publications should be something they're doing."
The levittownnow.com site currently shows several colorful ads. Display ads flank the left and right rails around the content in the center: one for a discount appliance center, two for attorneys, a couple of oil places, a preschool and a bank.
Sofield said he and some other online-only publishers are trying to change laws that require public bodies to advertise public notices in print products. He believes his websites are the only publications serving the journalism needs in his communities. He said that public entities ought to have the choice to advertise their notices with his websites.
Overall, "I think things are on an upward trajectory. Every business owner will say this, but I think if we stick to what we've been doing, don't try anything too crazy, but become more aggressive in the advertising space just like we have been in the news space, that can be super effective."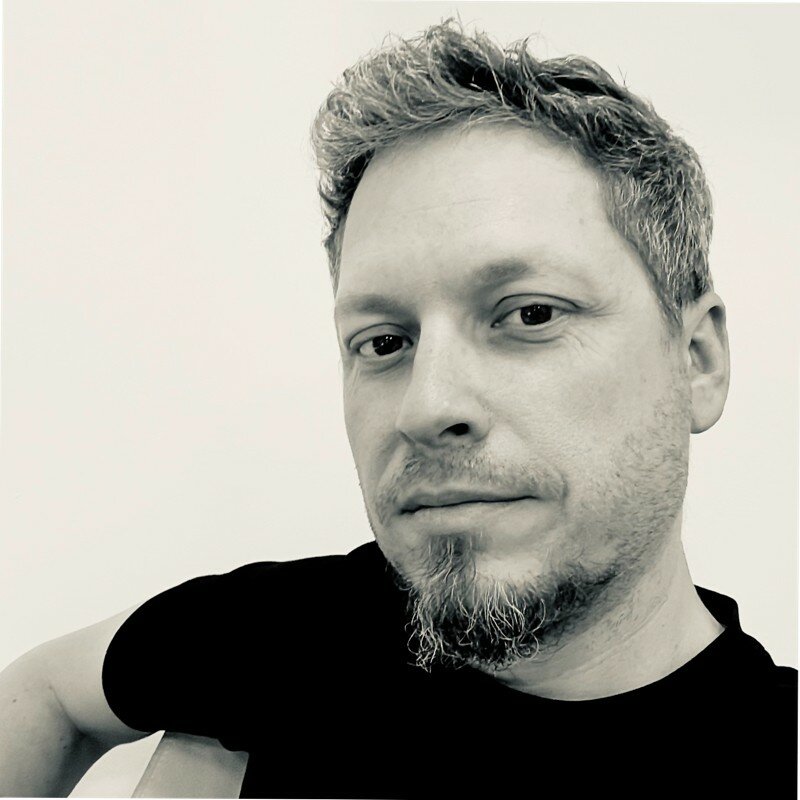 Bob Miller has spent more than 25 years in local newsrooms, including 12 years as an executive editor with Rust Communications. He also produces an independent true crime investigative podcast called The Lawless Files.