You may not know the Organized Crime and Corruption Reporting Project (OCCRP) by name, but you have almost certainly heard of its projects.
The OCCRP has been behind the scenes of most global investigative journalism projects for more than a decade, including the Panama Papers, Laundromats, the Pandora Papers, The Daphne Project, Suisse Secrets, the Pegasus Project, and the Russian Asset Tracker. OCCRP is known best in the United States for the reporting that led to former President Donald Trump's first impeachment.
What started as a pathway to access investigative reporting tools to support investigative journalism centers in eastern Europe blossomed into a global network that promotes investigative journalism globally.
"OCCRP has always been a very practical organization that addressed specific needs that investigative reporting organizations in the field had. It was not designed to build an empire or to build something new. It just became something new because of how we used it," said OCCRP Co-Founder Drew Sullivan. "We're a place where organizations can come in, get all the tools and technical help they need and all the partners they need and some of the money they need, and be able to realize a project in this space. OCCRP is really a space for doing investigative reporting."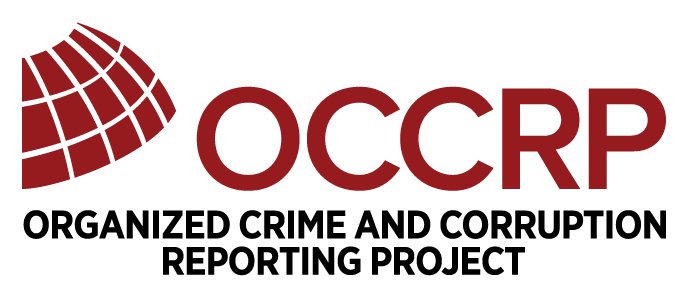 OCCRP has 54 member centers spanning the globe, three regional partners and 40+ publishing partners. OCCRP is "part think tank," plus it provides critical resources for investigative reporting, including technological tools, editorial coordination and digital and physical security. Sullivan said about one-third of their staff members work on technology issues and on products to improve and sustain investigative reporting.

The Journalism Development Network (JDN), which operates the OCCRP, came first. Sullivan and Co-Founder Paul Radu founded investigative reporting centers in Bosnia and Romania, respectively. They formed the JDN as a way for the Center for Investigative Reporting and the Romanian Center for Investigative Journalism to gain access to LexisNexis. The OCCRP was founded in 2007. It received its first grant through the United Nations, and OCCRP's name came from the top of its proposal. Sullivan said he would jokingly refer to it as "the OCCRP thing we're doing."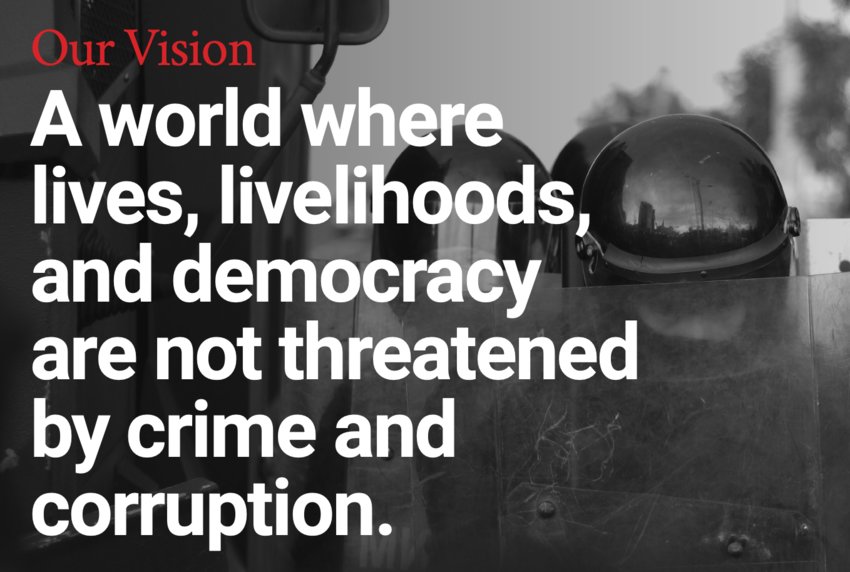 "It was an unplanned organization, but it's been so damn useful that it's taken the form it has, and now it's the largest investigative reporting organization … and that just came out of a need to have this global connector of investigative reporters," he said.
Among their free resources is Aleph, a global archive of research material for investigative reporting. Journalists can input massive datasets into Aleph and use it to extract an entity, such as an organized crime figure. Aleph will create its own index and link indexes together to show everyone connected to that figure. There are 3 billion records in the data, which grows as users input more data into the system.
OCCRP recently received funding for Reporter's Shield, a project years-in-the-making to provide protection for investigative reporting and defend news outlets against SLAPP lawsuits, or Strategic Lawsuits Against Public Participation — civil claims intended to silence criticism, punish the news outlet and cost them time and money. Sullivan said the OCCRP is currently fighting more than 40 SLAPP lawsuits.
"To solve this problem for ourselves meant solving it for a lot of other people. We can't survive it and have the partner organization sued out of business," he said.
They approach all of their problems by asking how the solution could solve the same problem for the entire industry.
"You can raise $5 million or $6 million to self-insure, or you can raise $15 million to potentially protect the whole industry," he said. "Our philosophy was if we can protect the whole industry, let's try to do it."
The fallout over OCCRP's journalism has gone far beyond lawsuits. Daphne Galizia, who investigated corruption in Malta, was working with OCCRP when she was killed by a car bomb in 2017. Sullivan described her as a friend to the collaborative investigative journalism space. "Clearly, people use violence as a means to stop reporting," he said. "There have always been threats, and there are always arrests, deportations."
"It takes a network to fight a network."
An adage at OCCRP is, "it takes a network to fight a network." Sullivan said OCCRP intends to reinvent investigative journalism and connect to the public through what he calls "the journalism commons," where members of the public can work closely with journalists and contribute to the journalism OCCRP produces.
"Our goal is to change the world," Sullivan said. "Our goal is to create a global space where reporters can work effortlessly across borders and teams to do grand-scale stories about what's happening in the world."
He said their work has helped bring down presidents and prime ministers in half-a-dozen countries and overthrown corrupt governments, including in Kyrgyzstan, the Czech Republic and Bosnia.
"We've done projects that have helped save people's lives," he said.
Their Khadija Project led to the release of investigative reporter Khadija Ismayilova after she was sentenced to 7.5 years in an Azerbaijan prison while reporting on corruption in the nation's first family.
"After a year and a half of relentless stories on the first family, they released Khadija," Sullivan said.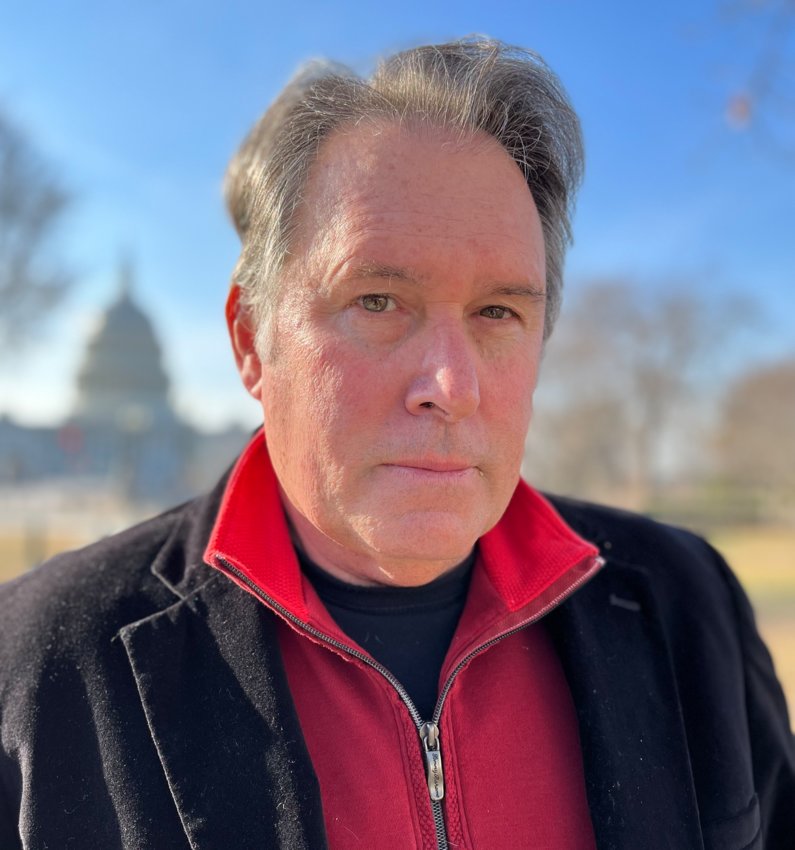 Kevin G. Hall joined OCCRP as an editor in 2021, overseeing investigations in the U.S., Mexico and Canada. He worked for more than 20 years at McClatchy and the Miami Herald as the South America bureau chief in Brazil, a chief economics correspondent, and a senior investigative reporter. Hall worked with OCCRP and the International Consortium for Investigative Journalists at McClatchy as one of many reporters working on the Panama Papers and the FinCEN Files. But he said he never had more work to do than he has with OCCRP.
"It's like drinking from a firehose. I've never worked as hard, but it's really exciting because there's just so much to do," Hall said.
Hall and other investigative journalists within OCCRP contributed to the ongoing Russian Asset Tracker project, which has uncovered $20 billion in assets to date among oligarchs benefiting from Russian President Vladimir Putin's rule while the wealth of the Russian people stagnates. Sullivan said aristocrats, oligarchs and billionaires have gained power he expects to multiply, and Eastern European organized crime tactics have spread to the West.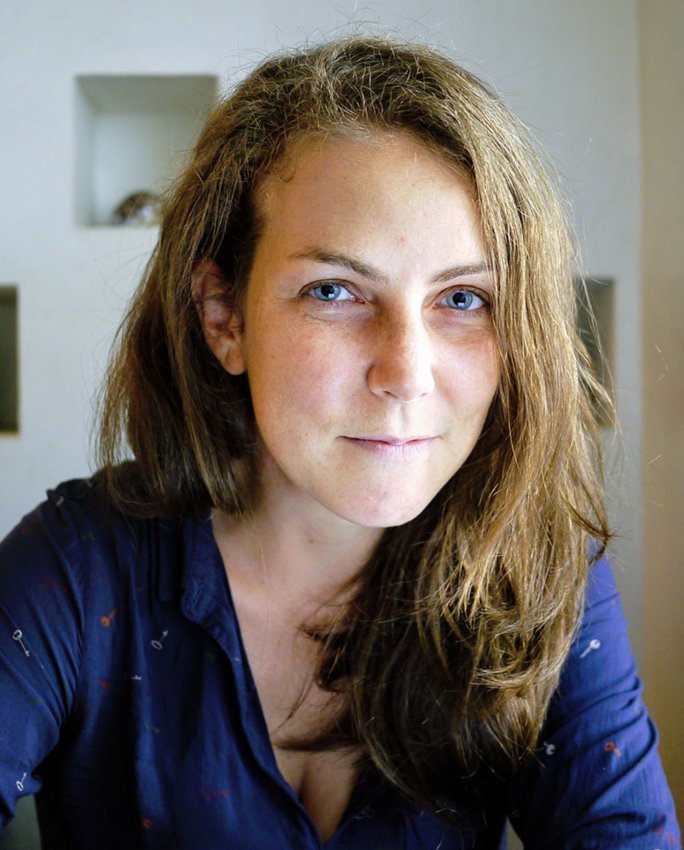 "We were able to see some impact right away," said Julia Wallace, OCCRP's deputy editor-in-chief for editorial management.
She joined OCCRP in 2019 after earning two Human Rights Press Awards for her reporting on a catastrophic dam failure in Laos and the government crackdown on media in Cambodia. She worked extensively on OCCRP's Fraud Factory, a 2020 investigation into a fraudulent call center that scammed Europeans out of millions of dollars.
"That was a pretty amazing project because of the level of access we got," she said.
It started with a whistleblower who approached the Swedish newspaper Dagens Nyheter with "an amazing trove of material," said Wallace, which included evidence and the names and numbers of victims. Dagens Nyheter Journalists Axel Björklund and Mattias Carlsson decided to team up with OCCRP, knowing they could do more with a network of journalists than they could on their own. Hall said the "lone wolf" model of investigative journalism is declining because journalists are learning they can produce work with more impact together.
"Everybody's after that one big scoop where you're Woodward and Bernstein, but Woodward and Bernstein couldn't have handled the Panama Papers or FinCEN files. You need lots of people who know what they're doing to get in there and work with these documents," he said.
Hall said he left his job at the Miami Herald because he believes in OCCRP's mission and has a 10-year plan for the company and for investigative journalism as a whole. "Ten years from now, I hope it won't seem unusual to collaborate, and there will be a broader network of journalists who are anxious and willing to collaborate." Future plans include more stories from Central Asia, the U.S.-Mexico border, and organized crime and corruption related to the environment. "There's a really good story that I hope to be bringing to the finish line in 2023 that I think will shock a lot of people about the border," Hall said.
New journalism for a new world
Sullivan said the consumer model of journalism is fading because legacy journalism does not always serve the needs of the public in an interconnected world. While he noted legacy journalism remains important, it is a "very specific kind of journalism" that does not serve the needs of every reader. The missing element is context.
"We're trying to reimagine investigative reporting," he said. "In the old days, when you got a newspaper in a small town, that newspaper was event-driven. What's happened in the last couple of days? And that was okay because you knew the context of your town. You knew everybody, you knew how the town worked, and everybody had a pretty good familiarity with who was powerful and who was not. You had context. The world is much different now."
He pointed out that relationships are built across borders and industries based on shared interests or other commonalities. Sometimes those relationships span countries, languages and cultures.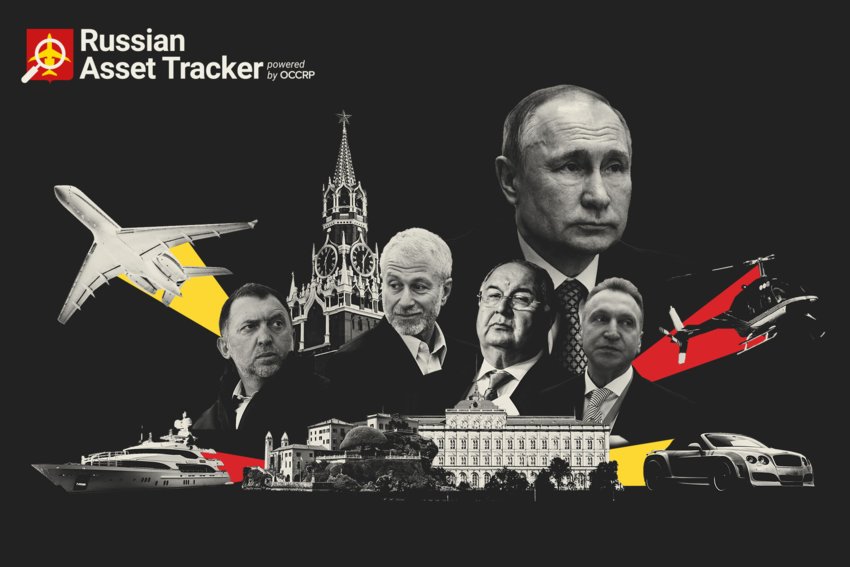 "American readers are reading all about Russia. They have no idea what Russia is; they have no idea who Putin really is because they don't have that context. So, if Donald Trump is working with Putin, what does that really mean?" he said. "So, reporting is not so much about event-driven changes from day to day. It's about explaining how the world really works, and that's what we're trying to do."
He said the consumer model of journalism serves "a very particular public."
"Newspapers and information geared towards working-class people are not there. People who fall victim to misinformation and conspiracy theories are often people who are not served by any media organization," he said. He sees the future of journalism in the nonprofit, public-service journalism model.
"That changes completely how you look at the world and how you do things, and I think that because there is a need for that information, there will always be a means of sustainability," he said.
He said that people will always pay for something that adds value to their lives. He noted that Americans contribute well over $400 billion to charity annually, and less than 1% of that can sustain nonprofit newsrooms. "That would sustain all the nonprofit organizations and create a lot more in America and then in the world. There is money out there. There's plenty of money," he said. "Journalists have not been very good at tapping into that because we didn't live and grow in the nonprofit sector."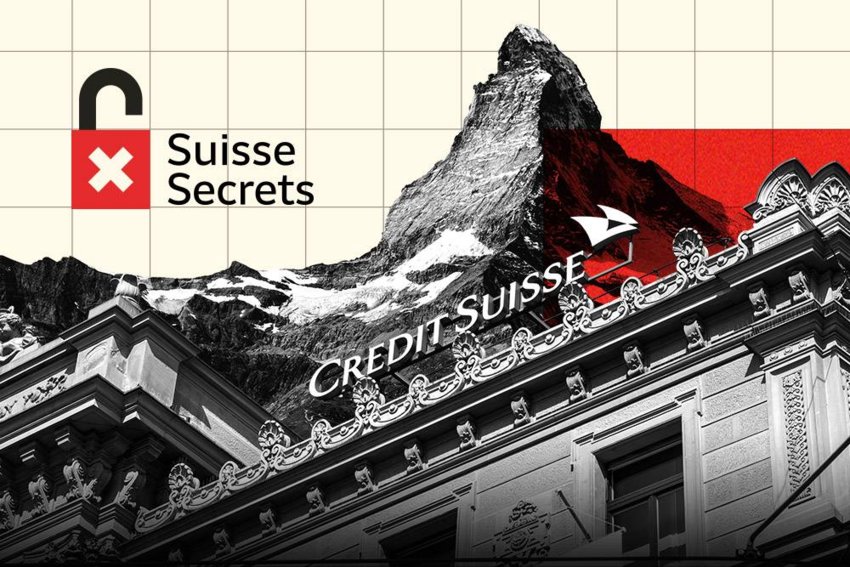 He said about 5% of OCCRP's donations come from individuals, which was a line item of 0 a few years ago. He said that he thinks that in 10 or 15 years, many organizations will have perfected their methods of tapping into funding sources and providing information on new topics to readers in new ways. The OCCRP's Global Anti-Corruption Consortium connects journalists to advocacy networks driven by Transparency International. Sullivan said alerting activists to their investigative work before it is published allows them to mobilize their efforts, which then allows law enforcement to take actions like freezing funds quickly. Sullivan said an independent analysis revealed that their information-sharing process is five times more impactful than investigative reporting or activism alone.
Hall said one of his goals is for more people to know OCCRP's name. He wants OCCRP to become the go-to network to bring an investigative reporting project to fruition.
"If you're in Boise or Salt Lake City or Cleveland, and you've got a story that has an international component, we want to be the place you go to and help you dig that out," he said.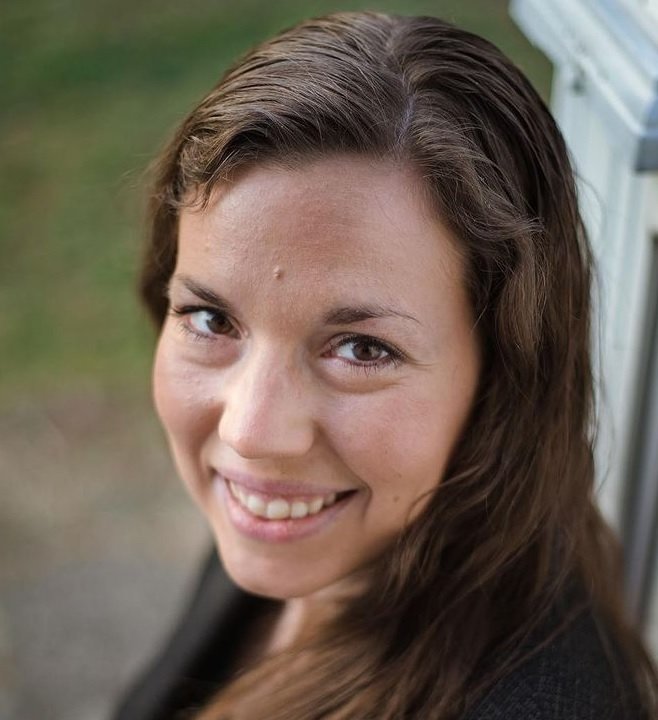 Alyssa Choiniere is an Editor & Publisher contributor. She is a journalist based in southwestern Pennsylvania covering a variety of topics including industry news and criminal justice.