Focusing on its content and the communities it serves is the secret behind the success of The Post and Courier newspaper, said Publisher P.J. Browning.
"Content is king," said Browning, head of the publication based in Charleston, South Carolina.
The COVID-19 pandemic was the death knell for many newspapers across the country, including 10 in South Carolina. The Post and Courier, a privately owned company, expanded into other parts of the state, including Greenville, Myrtle Beach and Columbia.
Browning said the family-owned business model allows the newspaper to operate at a lower profit margin. The company gives the newspaper more leeway to hire journalists to produce high-quality content and grow its digital audience instead of focusing solely on quarterly returns.
"We're on the same runway as all the other newspapers. I just think ours is a little bit extended," Browning said.
This allows the newspaper to pursue projects that are imperative to their communities. For example, the "Uncovered" project examines corruption creeping into news deserts where community leaders were no longer under the watchful eye of dogged journalists. The newspaper was also named a 2021 finalist for the Pulitzer Prize for "Rising Waters," a series on climate-driven flooding.
"Uncovered" shines a light on corruption in news deserts
As newspapers shrink and shutter, corruption takes root, as The Post and Courier found through its "Uncovered" project. The Post and Courier has a team of six journalists dedicated to the project, which partners with small community newspapers.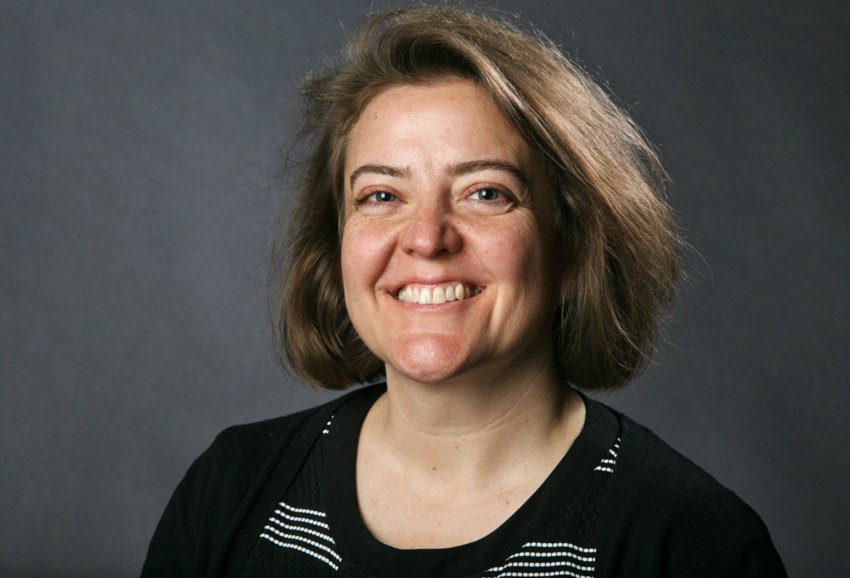 Executive Editor Autumn Phillips said the project formed slowly over the last few years. In 2019, The Post and Courier found a trend of small-town sheriffs engaging in corruption or abusing their power.
"It showed, over a year of reporting, how these elected law enforcement officials had a propensity toward corruption in South Carolina because they didn't really report to anyone," she said.
"It planted the idea about small towns in news deserts and what those people do when they're not being watched," Phillips said.
Another story, in partnership with ProPublica, examined corruption among South Carolina judges and found a similar trend. The project prompted legislation targeting corruption in the magistrate system.
"As we started to see this trend, we thought, 'I bet there are so many of these stories out there,'" she said.
Each member of the "Uncovered" team was assigned one region of the state. The team members called community newspapers and asked them if there was a particular project they would pursue if they had the time and the resources.
"Some of them jumped right on it and had stories they wanted to do for years," she said.
The Post and Courier would provide the necessary resources for each project and publish the stories simultaneously with the local newspapers.
"As soon as we started publishing these stories, news tips started pouring in from across the state," Phillips said.
They created a tracker for tips and are working through the list to determine which ones are viable. Phillips said there are at least 20 viable tips on the tracker and "many more in the wings."
"Corruption is boundless," she said.
She said they will continue pursuing the project for as long as they continue to receive viable tips.
"It's a catalyst for change in our state's culture that we plan to continue," she said.
Browning said the project revealed how important journalism is to communities and that corruption runs rampant when those in positions of power are not being watched.
"You want to believe in your heart that everyone will do the right things, but the cronyism and things that go on are just unbelievable," she said. "I mean, unbelievable."
The measure of the project's success, in part, was that it created change when lawmakers took notice, Browning said.
"There may be news deserts forming, but we have a news organization that is reaching out to other organizations and really trying to help the community that we serve," she said.
"Rising Waters" project named a 2021 Pulitzer Prize finalist
"Rising Waters" was a team project funded in part by The Pulitzer Center for Investigative Reporting through a grant from its national Connected Coastline initiative. The series included explainer videos, a graphic novella and the first analysis of disease-carrying bacteria in sunny day floods.
It all started with breaking news reporting, Phillips said. Staff covering floods noted an uptick and found they had recorded flooding in the Charleston area 89 times in one year.
"We noticed that the city was just repeatedly flooding, and we spent a lot of time covering the downtown becoming impassable by water, and it was because of sunny day flooding," she said. "Climate change, the environment, conservation efforts — that's a core value for us, and we decided just to bring all our resources to bear on the issue."
The Post and Courier staff developed a story list and made assignments to the project team. Phillips described the articles as "the kind of stories that take weeks and months to do." But they were written in advance to publish as breaking news within two hours of a flood hitting Charleston.
"We're used to it now, but at the time, it was sort of revolutionary for us," she said. "We wrote them, ready to publish, and waited for a flood."
They planned out every element of the story that could not be completed in advance and gave roles to each person on the project team. Some were small elements, like adding one paragraph to the story. The stories were planned to have the most impact, Phillips said.
"I think that there's a big difference reading something about flooding when you're surrounded by sandbags than reading it on your porch on a sunny day," Phillips said. "It affects you intellectually and emotionally."
When a flood hit, they followed their predetermined plan.
"It really took the whole newsroom working as a machine. It was, 'Follow the plan. Let's go,' and we did it," she said. "I remember going home all those days feeling tired out and inspired."
She said the key to stretching resources with a small staff and limited time is planning.
"If you can just take an hour and get a team around the table, that hour is what buys you the time to do that journalism," she said. "The reason we were able to do 'Rising Waters' was because everyone knew their role. Everyone was on board with it. It was their moment, and that was how it worked."
What readers want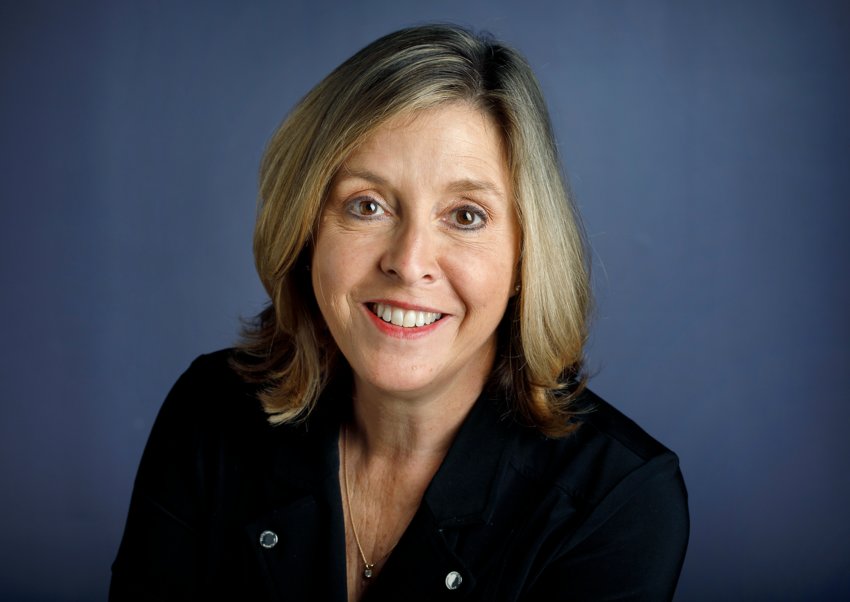 Browning said readers want in-depth investigative journalism, and they are willing to pay for it. The "Uncovered" project presented an opportunity for the newspaper to educate readers on the challenges small newspapers can face when it comes to Freedom of Information Act (FOIA) requests.
While anyone can make a FOIA request, Browning said the cost can be a barrier for small newspapers. A newspaper making a FOIA request might be charged $500 or $1,000.
"That might mean that they can't make payroll," she said.
When The Post and Courier wants to pursue a project that might have financial barriers, they don't skip the project. They ask for help. The Post and Courier Public Service and Investigative Journalism Fund supports climate, education and investigative reporting.
The newspaper takes donations year-round and hosts Sunshine Week events as fundraisers. Browning said that the event is free, but readers donated nearly $20,000 during their 2022 Sunshine Week campaign.
She said that readers understand the importance of having a community newspaper, and the newspaper places an emphasis on the importance of the relationship with its readers.
Post and Courier focuses on retention and leaves room for innovation
"Our success has been based on not only hiring good people but allowing them the room to grow and explore," Browning said.
She said the publication has an atmosphere of innovation that allows for creative pursuits, often leading to growth. She said they take calculated risks, and there are few barriers to cross in spearheading a new idea.
"There's not a playbook here that we're going to ask you to follow," she said. "There's not a lot of red tape here. It's me."
Browning said many members of the newsroom come from other industries or other parts of the newspaper, bringing fresh ideas.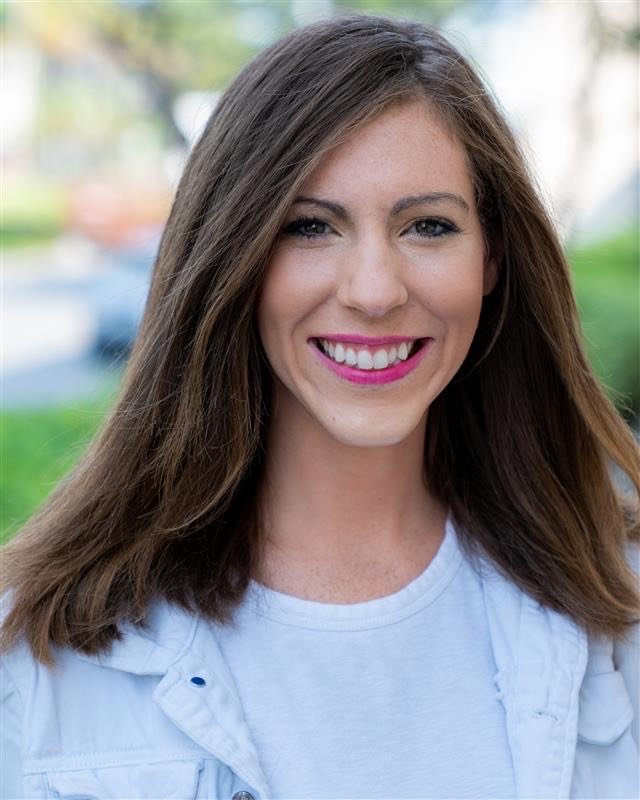 Claire Linney was hired from the newspaper's digital advertising sales to become the associate director of audience growth and acquisition.
"We literally plucked her out of advertising and said, 'How would you like to learn circulation?'" Browning said.
The Post and Courier was selected to participate in the Google News Initiative Subscriptions Lab, which helped the newspaper to understand its digital audience better. They learned through the lab that 70% of their print subscribers need to be digital-ready and that they could grow their subscribers through print.
Linney's new role was developed to focus on those goals, Browning said. Linney said she is able to use her perspectives from digital advertising in her new position.
"It's funny because, in my role in advertising, I was always super focused on our audience, so I was telling the story to our advertisers about our audience and who they are," she said. "Basically, this role is all audience-focused. Now I have the opportunity to know all about our audience. It's really exciting to be even closer to engage with our audience, and it's fun to tackle a whole new area."
Linney said the position has allowed her to see firsthand how important the newspaper is to the community.
"It's been really eye-opening how much our readers love us and see our impact in the community as well," she said.
She said they often receive emails from readers about how much their work means to them. They recently hosted an event that drew hundreds of people, and a man stood up to say how lucky and grateful he was to be a part of a community with a newspaper like The Post and Courier.
As The Post and Courier expands into other communities, Linney said their focus on readers remains the same.
"I would say that we listen to our community and react, and we've grown in the state and other communities because we've seen a need for our coverage in those areas, and we just stay on the pulse of our communities," she said. "We have some incredible journalism pieces. I think that award-winning journalism really sets us apart and gains respect in our communities."
Understanding the audience
Linney said The Post and Courier has different types of readers among its digital audience, its print audience and its hybrid audience. Understanding how to reach each group is the key to success.
"I think what we're learning is, within our audience, we have different types of readers. We have readers who are habitual print readers, and they want nothing more than the paper on the front porch every morning, and then we have readers who want to get to know us virtually," she said.
Creating digital-ready subscribers requires hands-on help. Their customer service team helps print subscribers download their e-edition and learn to use it.
"They are very receptive. I think that they really appreciate that we have a team that's committed and also proactive in helping our readers," she said.
Browning said learning the differences between the print and digital audience has enabled them to curate content with each type of reader in mind.
Previously, she said they would simply take their print articles and place them online. Once they learned more about the differences among their readers, they changed the presentation of the website, Browning said. Phillips, who was a managing editor at the time, helped reporters rework their print articles for the digital audience. The reporters were highly receptive, Browning said because they want their work to be read.
"We believe the journalism that we produce is valuable to the community only if the community is reading it," she said.
A pet peeve for Browning is when other newspaper leaders write off entire sections of the newspaper, saying that content — like features — does not draw digital readers. But those leaders are not trying to build that content. She said hiring enough staff members to produce high-quality content produces results.
The Post and Courier works toward retention, not just growth. As a part of the publication's retention campaign, subscribers gain access to events and early access to content. Browning said one of the shortfalls in the industry was pouring money into acquisition and not retention.
"If we had put as much emphasis on retention and really built out the audience side of the business, I don't think we would be in the same place we are today," Browning said, speaking on the industry.
Advice from one successful publisher
Browning said that instead of looking at profit shortfalls and cutting reporters, publishers should look at how many digital subscribers it would take to pay a reporter's salary.
"I think people will be surprised to see it's very affordable," she said.
Browning said running a digital platform is cheap, but newspapers are struggling because they are trying to support the print edition.
"Let it run as a separate business. It's not a hard ROI to figure out. But we always get sucked back into the legacy operation. I think the legacy operation has to learn to stand on its own," she said.
If it can't, Browning said, readers should know. She said that instead of communicating financial difficulties, newspapers across the country simply cut staff and left readers wondering why their content declined. She said that readers would have gladly paid more if publications had told their subscribers they were forced to cut staff over finances.
"If we had done a better job communicating the financial difficulties of the newspaper industry, I think people would have paid higher prices," she said. "We're an institution within the community that's there to make a difference for the community. We were making decisions based on finances that weren't including them, and I really think that was a misstep for newspapers."
Browning said she thinks the future of journalism will involve more digital startups popping up across the country. In that process, she said it is crucial for the public to understand the difference between journalism and social media, blogs and so-called citizen journalists. Browning said many social media consumers do not understand the work that goes on behind the scenes in journalism with sourcing and fact-checking.
"A lot of people want to read what they believe in, and a newspaper needs to bring that objectivity to the forefront. I think it makes for a healthier community when you have that dialog," she said.
Browning said people might slowly tire of social media as a news source.
"Maybe people will get tired of it and say they want a trusted source," she said.
But that trusted source will no longer be there unless journalists are employed to produce that high-quality content.
"A reporter is extremely valuable in the digital world because content is what's going to end up winning at the end of the day," Browning said.
Alyssa Choiniere is an Editor & Publisher contributor. She is a journalist based in southwestern Pennsylvania covering a variety of topics including industry news and criminal justice.