The past few years have been remarkable for news media publishers, which have enjoyed some particularly public and powerful support. In the U.S. Congress, representatives and senators from both sides of the aisle sponsored legislative proposals that would secure press protections (the PRESS Act), get news agencies a seat at the table in negotiations with Big Tech (Journalism Competition & Preservation Act, the JCPA), and a proposal that would provide financial relief to local news businesses (the Local Journalism Sustainability Act, or LJSA).
Under Founder Steve Waldman's direction, Rebuild Local News has been lobbying statehouse legislators to adopt bills that would provide tax credits to small businesses that advertise in local news media, to newsrooms that retain or hire more journalists and to individuals who subscribe or donate to a local news outlet.
While these champions for local news have been hard at work, powerful forces have been running a counteroffensive — undermining the press, impeding access and making it easier for members of the public and political class to sue news organizations.
Know your rights

As the general counsel for the National Press Photographers Association (NPPA), Mickey Osterreicher is on the front lines of this fight. For more than 15 years, Osterreicher has trained journalists on their First Amendment rights.
He explained that access and arrest are two ways the press is being contested today.
"Telling journalists what their rights are is all well and good, except that saying 'I know my rights' to a police officer today — whether you're covering a news event, or a demonstration or protest — is often the last sentence you say before they order you to turn around and put your hands behind your back," Osterreicher said.
"When I was a journalist, it was pretty obvious. I was the noob with three Nikon SLRs around my neck, and nobody else had a camera. Or when I was in television, and I had a big Beta camera on my shoulder and press credentials," he recalled. "Now, you've got young folks who are being sent out — whether they're reporters or photographers — with iPhones. They look the same as the protesters."
In the aftermath of George Floyd's murder, he also began to offer training to police officers on the press' rights.
"The biggest question I get from officers, because it's a challenge for them, is: Who is a journalist? Who should be exempted from a curfew order? Who says when the media is or isn't essential personnel? What happens when there's an order to disperse? Who's exempt from that? Even in the legislation we've been seeing, the question always is about who gets entitled to whatever additional protections they're trying to provide," he said.
"If you define 'journalist' so broadly, in that everyone can be a journalist, then it's likely that [press protection] laws would be struck down," Osterreicher warned. Conversely, if the definition is too narrow, it ventures into First Amendment-infringement territory.
The political climate hasn't helped.
Osterreicher said there have long been anti-press sentiments in this country, but the fear of being physically attacked is a real and everyday concern. Journalists have been counseled to hide their credentials or try to blend in, in the interest of their personal safety, but that puts them at risk with law enforcement.
Sometimes journalists are clearly identifiable and yet are still targeted by the police. Osterreicher offered the example of NewsNation's Evan Lambert, who was physically taken to the ground and arrested for doing a hushed-voice live spot during Ohio Gov. Mike DeWine's press conference about the East Palestine train derailment.
"And these officers thought they had every right to do what they did," he said.
Osterreicher applauds state "shield laws" that protect journalists from being compelled to reveal sources. "Almost every state has a shield law, but we're trying to get a federal shield law. The Obama Administration was the last time this came up for Senate markup," he said. "But again, the biggest question in that debate was, 'Who is entitled to this qualified privilege? Who is going to be in this protected class?'"
Osterreicher said that many state-level shield laws narrowly define a journalist in an antiquated way, based on the notion of what a journalist was some 50 years ago. "Today, you can have somebody who is a blogger with far more readers than a columnist for The New York Times," he said.
There have also been legislative efforts to weaken the press.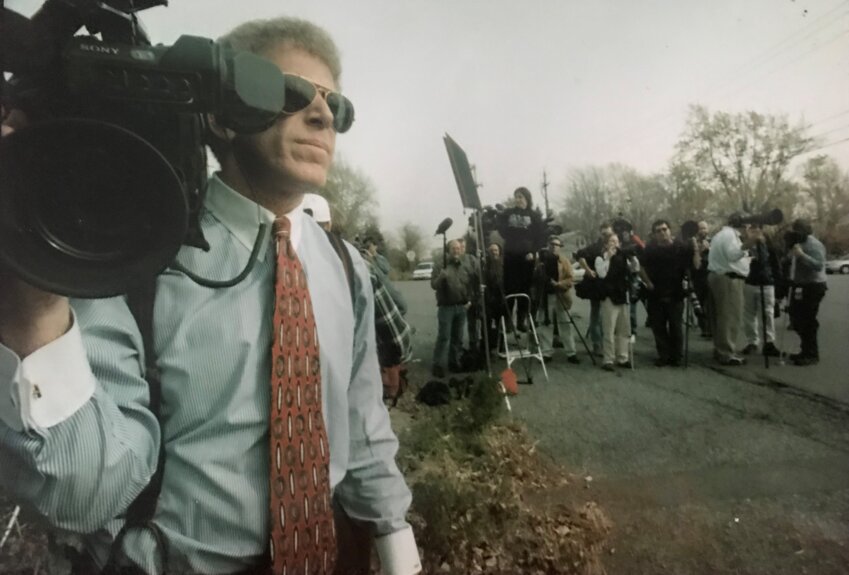 Osterreicher pointed to Arizona, where in 2016, State Sen. John Kavanagh — a state legislator and former New York City transit police officer — introduced a bill that would restrict the rights of visual journalists to photograph or record the police performing their official duties.
"At first, they said, you can't photograph or record the police at work closer than 20 feet without their permission, and I wrote a letter to the legislature saying, 'It's unconstitutional, please don't pass it.' So, their solution was to make it 8 feet. … And they passed it along strict party lines — Republicans for, Democrats against. I wrote, along with 13 other news organizations, locally and from around the country, asking the governor not to sign it.
"He signed it. And then the ACLU and the Arizona Broadcasters Association brought a motion to enjoin the state from enforcing it," he explained. "And I've never seen a preliminary injunction granted so quickly."
Osterreicher said that the state's attorney general didn't plan to enforce it; the Maricopa County's A.G. wasn't going to enforce it, and neither was the Maricopa County sheriff. "And within five minutes, the judge said, 'You're right, it's unconstitutional, and the state is enjoined.' But I'm starting to see this pop up again in other states," he said. "They're trying again to come up with restrictive laws regarding press access, visual journalists' access, and the public's access, because, after all, it's not just the press which has the right to photograph and record police. It's the public's right, as well."
Florida versus the free press
Perhaps the most egregious recent example of legislative threats to the press is unfolding in Florida.
On March 22, Mary Ellen Klas reported for the Miami Herald that Florida legislators were entertaining a bill that would create a public records exemption related to state officials' travels, including the governor's.
There's also the notorious Florida HB 991.
Reporting for POLITICO, Matt Dixon (who is now a senior national politics reporter at NBC News) wrote about the bill and suggested, "The proposal is part of DeSantis' ongoing feud with media outlets like The New York Times, Miami Herald, CNN and The Washington Post — media companies he claims are biased against Republicans — as he prepares for a likely 2024 bid.
"Beyond making it easier to sue journalists, the proposal is also being positioned to spark a larger legal battle, with the goal of eventually overturning The New York Times v. Sullivan, the landmark 1964 U.S. Supreme Court ruling that limits public officials' ability to sue publishers for defamation, according to State Rep. Alex Andrade, the Florida Republican sponsoring the bill," Dixon explained.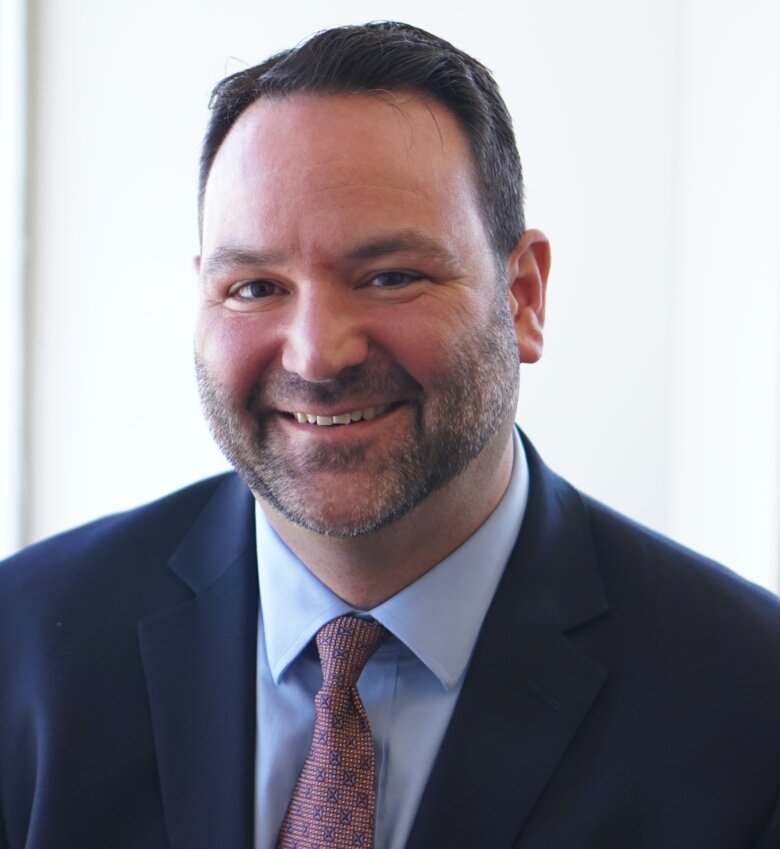 Gabe Rottman is director of Technology and Press Freedom Project at the Reporters Committee for the Freedom of the Press. In the role, Rottman works on reporter-source confidentiality protections, content-moderation regulations and broad regulatory threats to press freedom.
Rottman suggested that politicians have discovered it can be more expedient to change the law by using the courts rather than defending their positions in the court of public opinion.
That's not to say that the courts are perfectly predictable. For example, after some back-and-forth decisions, both Texas' and Florida's attempts to legislate social media moderation are currently "blocked."
"The Supreme Court is expected to take up one or both of those cases next term," Rottman said.
The Department of Justice has also been tweaking its policies. Last year, the DOJ, under Attorney General Merrick Garland's direction, changed its rules on subpoenaing journalists, tightening them and raising the benchmarks, Rottman noted.
Back in Florida, the state's defamation bill, HB 991, championed by Governor Ron DeSantis, would make it easier to sue news publishers for defamation. Practically, it's a launch point to challenge The New York Times v. Sullivan decision, though Rottman said there's no indication that even Trump-appointed judges in the lower courts are interested in revisiting Sullivan.
"[HB 991] has a provision that statements from anonymous sources are presumptively false, and if that were passed and entered into force, it would implicate settled First Amendment doctrine," he said.
If upheld, it would entitle plaintiffs to have their legal fees paid by the defendant, which might itself encourage people to file suit. Rottman's colleagues Emily Hockett and Josh Lustig wrote a deep dive on the proposed legislation and potential national repercussions; it's available on the Reporters Committee website.
Rottman also offered some perspective on the PRESS Act, noting that it was initially introduced in the 2000s "in a relatively straightforward way." By the time it reached the Senate Judiciary Committee, it had been marked up and modified so much that it was a "monstrosity," Rottman said. "The definition of journalism was really convoluted and lengthy, and all of that was because the Senate was trying to carve Wikileaks from the scope of that legislation."
Federal shield laws have always had bipartisan support, he noted. Former Vice President Mike Pence was a shield-law sponsor when he was in the House.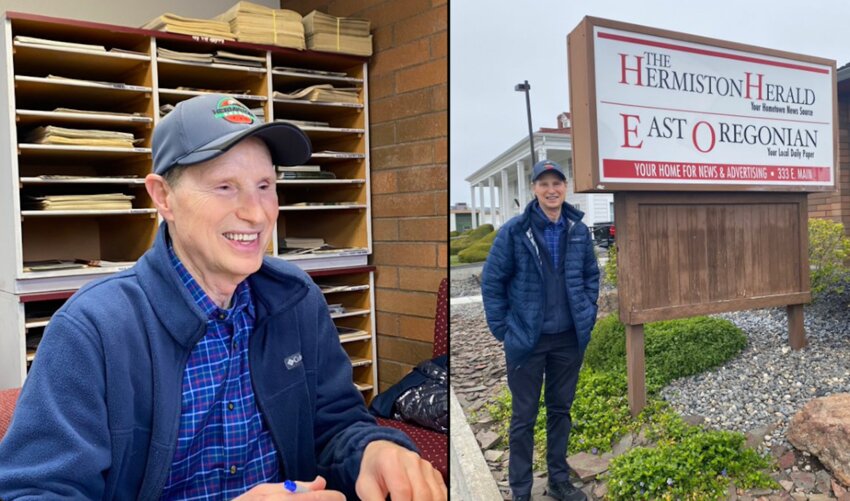 "The [PRESS Act] bills that were introduced [in July 2021] by Representative Raskin and Senator Wyden — and sponsored by Senator Lee in the Senate — those bills were very clean, and they're the strongest federal shield legislation that we've seen proposed. … The bills do not include a broad national security exemption, which was the real problem in previous versions of the law," said Rottman.
Rottman explained how the PRESS Act sailed through the House. In the Senate, Sen. Wyden (D-Oregon) tried to pass it by unanimous consent, but the measure was blocked by Sen. Tom Cotton (R-Arkabsas). Sen. Wyden (D-Oregon) had introduced the PRESS Act to the Senate with a Republican co-sponsor, Sen. Mike Lee (R-Utah), and he co-sponsored the LJSA.
E&P asked Sen. Wyden for his perspective on what's unfolding in the Florida legislature with HB-991. In a statement, he said, "Ron DeSantis appears to be on a mission to silence the voices of nearly anyone who wants to share a view he disagrees with. This anti-democratic campaign began with censoring books in schools and dictating what can and can't be posted online. Now he's targeting independent journalism.
"Reporters are charged with comforting the afflicted and afflicting the comfortable, not publishing propaganda on behalf of the people in power," he continued. "Making it easier to sue reporters will discourage the free press from holding politicians and powerful people to account and weaken a critical check on government waste and corruption. As the son of a journalist, I'm urging lawmakers to end political attacks on journalism and free speech. Congress should work together in a bipartisan way to support local news and strengthen protections for the reporters who are essential for a functional democracy."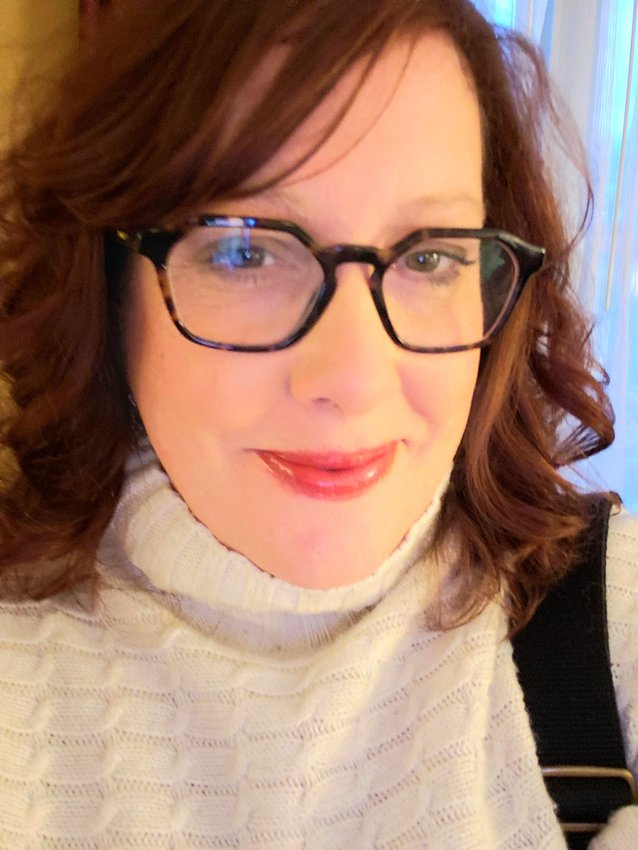 Gretchen A. Peck is a contributing editor to Editor & Publisher. She's reported for E&P since 2010 and welcomes comments at gretchenapeck@gmail.com.