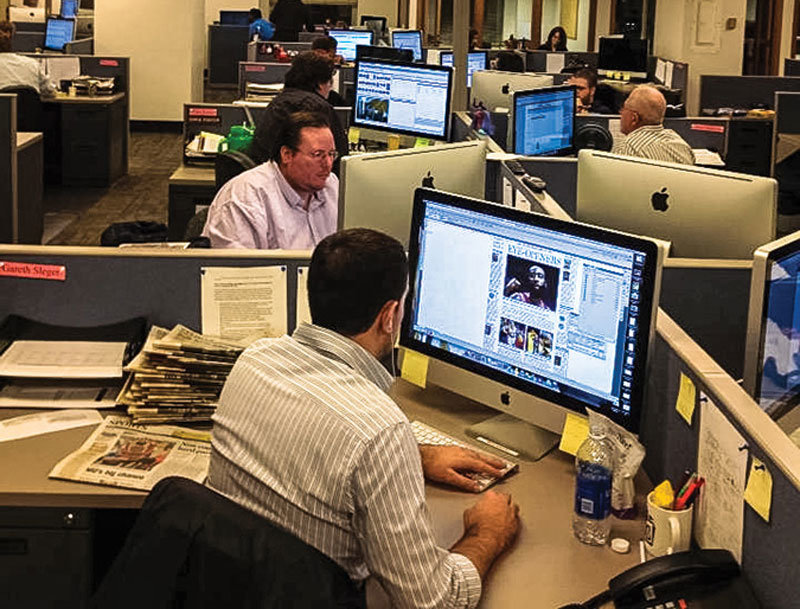 About 200 jobs are expected to be created by the end of next year when Gatehouse Media's Center for News and Design relocates to Austin, Texas. The move is expected to be completed by spring 2014 when all design house publications will transition to Austin. Based in Fairport, N.Y., GateHouse Media owns and operates 431 newspapers and 405 related websites.
Currently, Gatehouse manages two design centers: one in Rockford, Ill., the other in Framingham, Mass. Vice president of content and audience David Arkin said they looked at the efficiencies of operating two design centers and realized it was not the best model. "We could produce a better product in a single center," he said.
According to Gatehouse, the company worked with Frank Magid Associates earlier this year on a research-based initiative to better understand consumer interests, attitudes and behaviors with respect to local news. As a result, Austin was selected as the design center's new home.
"Texas has a lot of newspapers in the state," Arkin said. "We can tap in to great journalists and recruit students from the University of Texas."
At press time, the building had not been finalized yet, but Arkin said the new center's location would likely reside near downtown Austin.
Gatehouse reports the new facility will create about 60 jobs by the end of the year and grow to about 90 full-time employees by March 2014. Arkin said employees at both the Rockford and Farmingham centers were asked to transfer to Austin. A general manager has already been hired to lead the new center.
The facility will continue to service existing print and digital offerings, such as centralized copy editing, content development, digital publishing and page design for the company's publications. Arkin hopes the new design center will also put them in the position to market these same services to other U.S.-based media companies in the future.
"At the end of the day, our goal is to create great-looking, error-free newspaper products," he said. "We want to become a seamless operation that provides high-quality service to newspapers."
Arkin said from a cost and strategy perspective, he believed in the benefits of centralizing services to a single facility. "Newspapers are able to focus on creating more content and we're able to handle the production. It creates a logical workflow."
For more information, visit gatehousemedia.com/design-center.