The Freedom of Information Act (FOIA) and public records requests are tools reporters use in their information gathering and fact-checking processes. However, there are many threats to these freedoms, including a lack of understanding about how the process works, censorship and delayed response times, and the government's ability to suppress information and investigations through legal means.
Andrea Gallo knows these FOIA frustrations firsthand. She's battled for a public records request in the legal arena. Gallo is an investigative reporter for The Advocate in Baton Rouge, Louisiana. Louisiana Attorney General Jeff Landry sued Gallo over the request in February 2021.
"I knew the paper had a great lawyer, and they were going to, you know, work with me on all of this," said Gallo.
Gallo had filed a public record request for a sexual harassment claim in Landry's office. At the time of the request, the AG's office said they were investigating the matter. Time went by, and the official in question returned from administrative leave. The office ultimately declined Gallo's request, stating the document contained confidential information protected by internal policies and constitutional disclosure requirements. The newspaper's attorney threatened to sue over the records, which triggered the lawsuit from the AG's office.
"It was a story that went on for a long time. It was a story very much worth covering," Gallo recalled.
Landry's office argued that releasing the records would dampen employee reporting of sexual harassment for fear of personal details being made public. The lawsuit also asked the court to seal the records of the proceedings related to the records request and to order Gallo to cover court costs. During a hearing on March 4, 2021, the court ruled in favor of Gallo, ordering Landry's office to release the sexual harassment complaint and to pay the newspaper's attorney's fees.
"Even when all the hearings and legal aspects were finished, there were still all of these issues to cover because the whistleblower who wrote the initial complaint ended up coming forward and outing himself, and Landry tried to besmirch his reputation," said Gallo.
Despite the nuisance of the lawsuit, Gallo said a lot of good came from the matter.
For example, a number of editorials were published, demanding transparency and accountability on behalf of the people of Louisiana. The paper was named as a Finalist for the 2022 Pulitzer Prize in Editorial Writing.
One of the details of the editorial is how people can file their own public records requests — a right Gallo very much wanted to emphasize after this incident.
"I was worried, and I remain worried that the AG's office will take this kind of action against a regular citizen who does not have the resources to fight back as we did," said Gallo. "I think the whole thing made us more determined to keep a close eye on the AG's office."
 Although Gallo's story is an extreme example of what can be an adversarial relationship between reporters and government officials, there are more sinister ways in which access to public records is being challenged.
Public records laws vary state by state, but requests processed at the federal level (FOIA) are uniform. According to News/Media Alliance, about 8% of FOIA requests never receive a response. There are no consequences for the agency if they fail to respond.
"It is on the requestor to challenge it in court or exhaust their administrative appeals," said Natalie Seales, a First Amendment and Policy Fellow at News/Media Alliance.
Additionally, time is also a challenge. Reporters have deadlines to meet and standards to adhere to, so information that could be beneficial for the reporting can either delay a news story or inhibit its impact.
Federal agencies are supposed to respond to requests within 20 days, but some fail to meet that time. According to data collected by MuckRock, a nonprofit that helps people file FOIA and public records requests, it typically takes 228 days for requesters to receive a response from the agency. And a response can typically read, "We received your request and will begin to search for the records you've requested." COVID-19 created more delays, even though guidance from the Department of Justice kept all of FOIA's statutory response time frames during workforce adjustments, such as telework or building closures.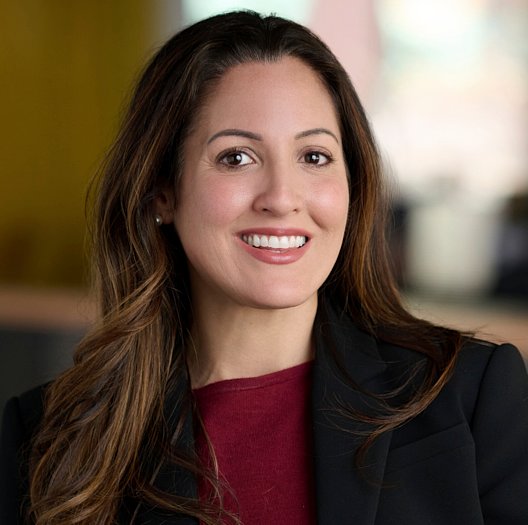 Danielle Coffey, executive vice president and general counsel of the News/Media Alliance, said there are various reasons people are not getting the information they request. There are nine exemptions agencies can cite, although the legal umbrellas for denials are widening.
"One of the exemptions, Exemption 4, was decided by the Supreme Court in 2019, the Argus Leader decision. … If it's confidential financial information, it expanded that exemption, saying you cannot receive that information from the government, so that became problematic," said Coffey.
This decision overturned 40 years of legal precedent.
According to the Department of Justice's website, Exemption 4 protects "trade secrets and commercial or financial information obtained from a person [that is] privileged or confidential." This decision will be applied in future cases where information is "confidential" under Exemption 4. Initially, agencies applied the "substantial competitive harm" definition from an earlier Supreme Court decision. Instead, agencies are now directed to apply the ordinary meaning of that term. The Justice Department defines the ordinary meaning as "(1) whether the information is 'customarily kept private, or at least closely held,' by the submitter; and (2) whether the government provides 'some assurance' that the information will not be publicly disclosed."
Although the recent challenges are alarming, there is no evidence to show decreased responses to FOIA requests in the previous and current administrations.
"I can't say that it's politically motivated," said Coffey.
Cost is another issue journalists battle. While some agencies may not include a fee for fulfilling a FOIA request, the ones that do can hinder a report due to the price tag. Fees vary by agency, and often cover labor associated with searching for the documents. At the federal level, there is some consistency in costs, although state fees vary. MuckRock cites one example of a public records request in Massachusetts totaling about $300,000. According to the agency, redaction would take about eight minutes per page, and searching, segregating and copying each report would take about 15 minutes. The request asked for records over the course of five years, which produced a high price tag.
These have all been issues since FOIA's inception in the 1960s. Resourcefulness and ingenuity are needed to successfully leverage this Act as a reporter's tool. Lam Thuy Vo is a data journalist in residence at the Craig Newmark Graduate School of Journalism. She shares her knowledge in public arenas about FOIA barriers at forums, including the Investigative Reporters and Editors conference this past June.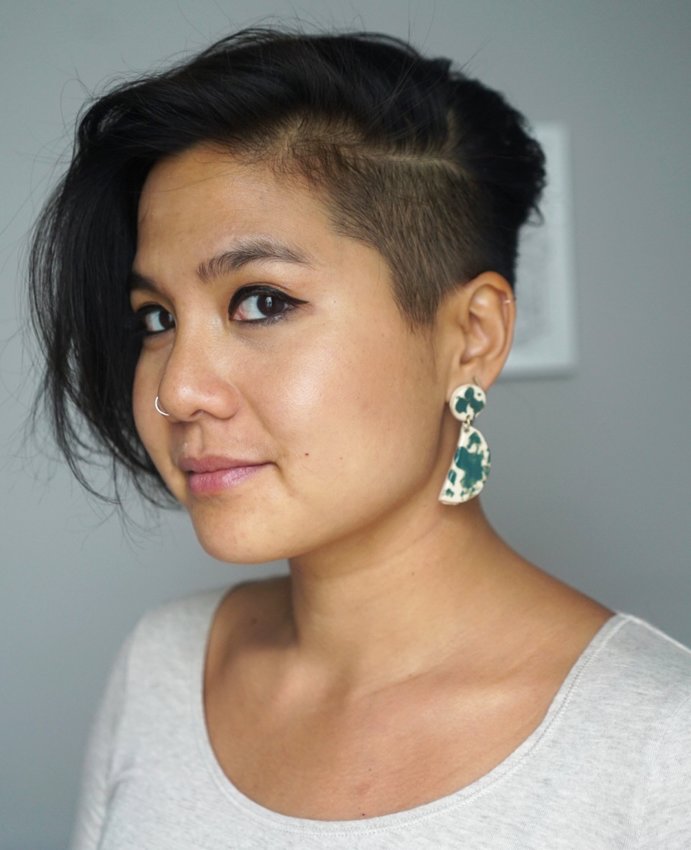 Vo's first approach to getting public records is to find alternatives to FOIA.
"Call people before you even send the FOIA. A lot of the research you need to do surrounds what records you should even ask for," said Vo in a phone interview with Editor & Publisher.
"The biggest mistake … a lot of people make from the beginning and from the get-go is not looking into what has already been published," she explained.
Vo also noted that the FOIA process is a human-driven one. Once you understand that fact, it will be easier to understand where the agencies are coming from and where the roadblocks are.
"I think if you understand that FOIA is just as much relationship building as it is much as a bureaucratic and legal process, the sooner you will get information," said Vo.
Vo also wants to emphasize that the process does not always have to be contentious.
"I believe honey will get you more than vinegar, and I think a lot of people oftentimes frame the FOIA approach as an adversarial one," said Vo.
Vo advised reporters to get in touch with the agency to see if a delay in response is merely a communication issue. The agency just may not know what the reporter is requesting. In one example, Vo explained how she went through a public records request and was met with roadblocks on how the agency could deliver the information to her. Vo called; the IT department got involved, along with the FOIA officer, and eventually, they provided the data. Getting in touch with the officer and creating that relationship made future requests manageable.
"By the time I followed up a second time for more information, it went by very quickly," said Vo.
Members of the press can attempt to expedite their FOIA requests by making a case that the public needs to know this information because it's tied to the current news cycle.
"What I've seen reporters do, what I've done for my own FOIAs and national institutions, things that are federally administered — I've asked for expedited processing by picking different news articles to say, "Hey this is important right now, see? Based on this The New York Times article, based on this Washington Post article, this article from another publication, I need this now,'" said Vo.
Since 2009, the DOJ has issued a Chief FOIA report. The report outlines achievements and challenges in the administration of FOIA. According to the report, the Department received 97,490 FOIA requests in FY 2021, more than any other year to date. The report also directs agencies to afford expedited processing whenever the requester demonstrates a "compelling need."
Last year, the Department reported an average of about 14 days to adjudicate requests for expedited processing, and about 73% of requests for expedited processing were adjudicated within 10 calendar days.
Vo highlights two exemptions she's come across while making FOIA requests. The first is trademark issues. Vo's beat covers the intersection between gentrification, policing and inequality. Governments are working with more and more private vendors to do basic tasks and will deny Vo information based on proprietary sensitivity.
Vo highlighted Palantir, an American software company founded by Peter Thiel, Joe Lonsdale, Stephen Kohen and Alex Karp. In 2021, four nonprofits sued the U.S. departments of Homeland Security (DHS) and Health and Human Services (HHS) in D.C. federal court for withholding information about the government's use of surveillance and data analysis during the COVID-19 pandemic. The nonprofits wanted to see how HHS and DHS were expanding health surveillance "and to what extent governments and companies are collecting and sharing this data for possible uses beyond addressing the immediate health crisis," the suit said.
Vo pondered a few questions regarding private vendors: "Can the government hide behind private vendors? … Should some of the most egregious areas of our lives, or egregious areas of, let's say, disenfranchisement happen through private vendors? If you get taxpayer money, should these institutions that are private entities also be held accountable?"
Vo cited privacy as a complex issue: "I think there is a really interesting song and dance that people kind of do when people are requesting information that is personally identifying."
Take asylum seekers as an example — people who disclose personal information, such as name, age and why they have been persecuted.
"If you are asking for data, oftentimes, a lot of the columns will be redacted. Things like the name of the person who applied which is totally fair. That is personally identifiable information," said Vo.
But should information like addresses or ZIP codes be considered private data? While it may be fair to redact the exact location of the asylum seeker, markers such as ZIP codes kept from public view create a gray area for reporters.
"We can't meaningfully do interesting analysis about where asylum seekers are unless we have at least some sort of geographical information," said Vo.
The FOIA process continues to evolve, and the Department of Justice advises agencies to conduct regular self-assessments. Some reporters may question the legitimacy and accuracy of a self-assessment following the issues that are handicapping the Act from being effective. Open The Government and the News/Media Alliance submitted their own report at the FOIA hearing in March of 2022, highlighting response time and the DOJ's lack of enforcement mechanisms.
FOIA's declining effectiveness poses a challenge for the press but also presents a serious threat to democratic principles, especially in a time when access to government data is vital.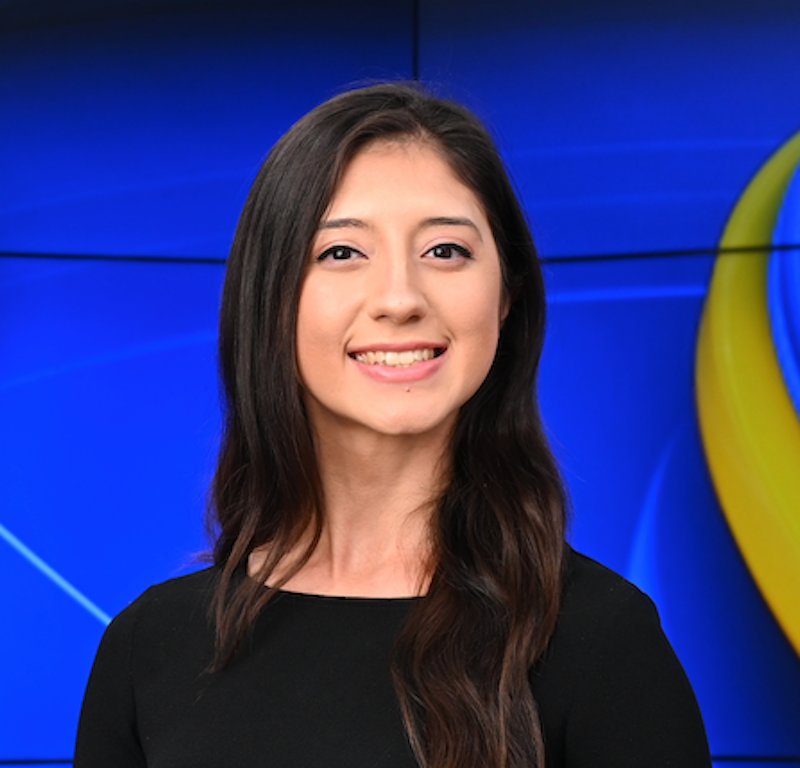 Victoria Holmes is a freelance journalist and writer based out of Dallas, Texas. Previously, Holmes worked as a TV news reporter and political podcast host at WNCT-TV in Greenville, North Carolina. Reach out to her on Twitter.