Gaps in news coverage are spreading across the country. But even with this challenge, newsrooms are finding resources and innovative ways to save or even revive their storytelling capabilities. One example is partnerships between universities and media companies. This trend is especially prevalent in local newspapers, which are facing increasing newsroom layoffs as they struggle to survive. These partnerships have the potential to help fill gaps in coverage and train a new generation of journalists.
Students save The Oglethorpe Echo
The Oglethorpe Echo is a newspaper in a small, rural town outside Athens, Georgia. The owner and publisher, Ralph Maxwell, planned to close down the paper in 2021. That's when Dink NeSmith, co-owner of Community Newspapers, Inc., stepped in and evolved the paper into a partnership with the University of Georgia's Henry W. Grady College of Journalism and Mass Communications in Athens. (E&P reported on this partnership in "This is one Echo that won't fade" in December 2021.) Charles Davis, Ph.D., the dean of the school, said the paper and the partnership have been a success so far.
"The sort of relationship that our student reporters have with Oglethorpe County is really special, because the residents of Oglethorpe County know that this partnership saved their paper," said Davis.

The students are under the supervision of a long-time Associated Press reporter, Andy Johnston. They've written about everything from community festivals to sports and crime.
"It is a living, breathing class, except the whole class takes place in Oglethorpe County, and they're divided by beats," Davis explained.
Davis said the program provides students with the necessary skills, allowing them to take on real-world projects that impact their community. He said that having these types of relationships have helped his students better understand what it takes to be journalists in today's world, including how much work goes into producing quality content.
"A number of them tell me that this is one of the most meaningful educational experiences they've ever had. Which means a lot to us — that it really hit home," said Davis.
Writing stories for a community outside of fellow college students might have been a bit intimidating at first, but the residents quickly warmed up to the new staff of reporters.
"Oglethorpe County knows that this partnership saved their paper. And the people in Oglethorpe have a really intense relationship with their newspaper because it's the only media outlet in the county," said Davis.
The students are also gaining insight into skills like time management, which is crucial for most reporters in rural areas. This allows them to know how to set up their interviews around deadlines.
One crucial factor that has helped their success is the buy-in from community members.
"The school superintendent has put the student reporters on a bus, taking them on a tour of the county because she's so bought into this," said Davis.
Davis gives insight into a few hurdles they faced when the newsroom operations started.
"The academic calendar doesn't match the editorial calendar. … We had to figure out how we were going to produce a weekly newspaper 52 weeks a year with, I don't know, like 38 weeks of staff," Davis recalled.
That issue was quickly resolved by hiring a holiday staff for Christmas break. There are also internship positions in the summer so students can continue to write for The Echo. Davis said the continuous challenge will be balancing the checkbook.
"We've done it a year now. It's going really, really well. But that will never not be a concern," Davis said. "Like, how are we going to do it five years from now? 10 years from now?"
Eudora Times quenches a rural news desert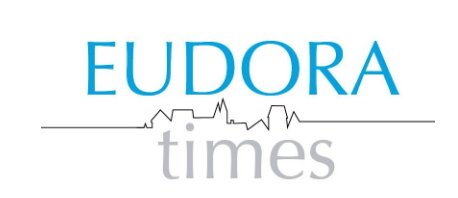 In a study published by the Journal of Journalism Studies, three professors looked at how students are taking on the U.S. news desert crisis. The paper illustrates how three journalism schools address the problem, hoping to create a national model that other newsrooms can copy. The authors conducted interviews with students at digital news startups, recording their conversations, so future generations can gain insight into these times. The authors also conducted interviews to see how students and universities can work on similar news desert initiatives, like with the News Deserts U conference, which took place on October 21st and 22nd at the University of Kansas.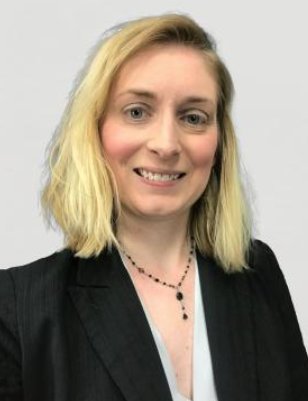 Teri Finneman, Ph.D., associate professor at the William Allen White School of Journalism and Mass Communications at the University of Kansas, is one of the co-organizers and authors of the research paper. She's also the founder and publisher of the Eudora Times, an online community newspaper covering the rural community of Eudora, Kansas, with a population of about 6,100 people. Finneman said she gained interest in this newsroom model because her career started while working in weekly newspapers.
"I have always had my career focused around community journalism and how important it is to serve small and specific communities that are otherwise ignored by larger media," said Finneman.
She said the partnership also provides invaluable experience to the students.
"It's also just a great opportunity for students to understand what are the big issues facing the industry today … as well as to give them real-life experience," said Finneman.
Students at the paper cover school board meetings, county commissioner meetings and community activities. She also said staffing isn't an issue like in most newsrooms.
"We constantly have students — AKA working journalists — come in through the system ... Hiring is one of the challenges that so many newspapers face, so we constantly have a steady stream of people coming in the door. We have the university as our office space, so we don't need to buy another building," Finneman noted.
Even with these advantages, there are some bumps in the road — the student debt crisis, for example.
"That plays a role, because my students are going to class all day, and then many of them work 20 to 30 hours a week in part-time jobs to deal with the debt of going to school. And then, on top of that, they are writers for the Eudora Times," said Finneman.
Her team has identified several solutions to help in this regard. Industry grants, fellowships and donations are a few examples of funding solutions.
"We need them to step up to help support our students so that we can create some part-time job openings for them being journalists, rather than having them work at a bar 20 to 30 hours a week and have to be a journalist on the side," said Finneman.
The Eudora Times also hosts community events to gain trust in the community. For example, the paper hosts "Office Hours" at a local coffee shop to encourage news engagement and try to connect with its audience in proactive, meaningful ways.
"My team does technology training with senior citizens in the community. So, we try to do that once a semester where my Gen Z team goes in and helps the senior citizens figure out how to use their phones and laptops and answer questions that they have," said Finneman.
The paper also has a small social media presence.
"We do know that the community is very into Facebook. And so, therefore, we put an emphasis on Facebook; we're meeting our community where they are," said Finneman.
The Eudora Times has gained national interest from news leaders. Finneman and her co-authors decided to put together a conference titled "News Desert U: Local News Matters." The event was a 24-hour conference to introduce people to this newsroom model. Topics included the state of news deserts, funding models and panels to discuss the evolving role of journalism in the modern-day landscape and gaps in local news coverage.
The Scope at Northeastern University is a template for student journalism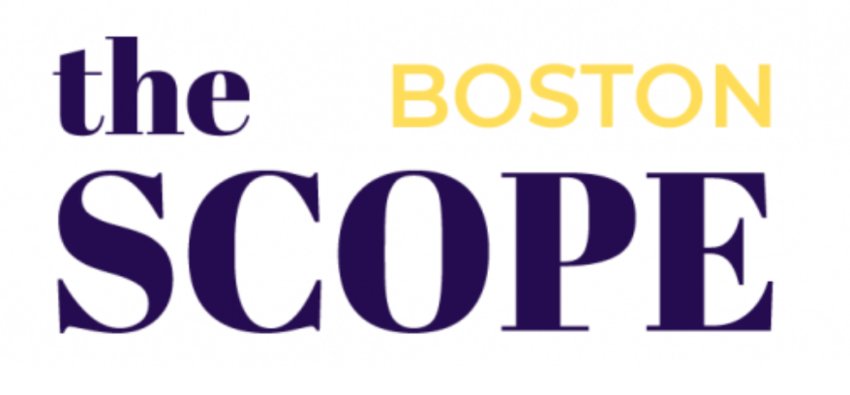 Meg Heckman, assistant professor of journalism at Northeastern University, is one of the co-organizers and was a former adviser of The Scope at Northeastern University. She helped author the paper with Finneman and encourages news leaders to examine their newsroom models.
"Your local journalism schools and journalism classes could be an untapped resource. If you are trying to figure out how to serve information needs and trying to find a sustainable path forward, journalism students and journalism educators could be reporters," said Heckman.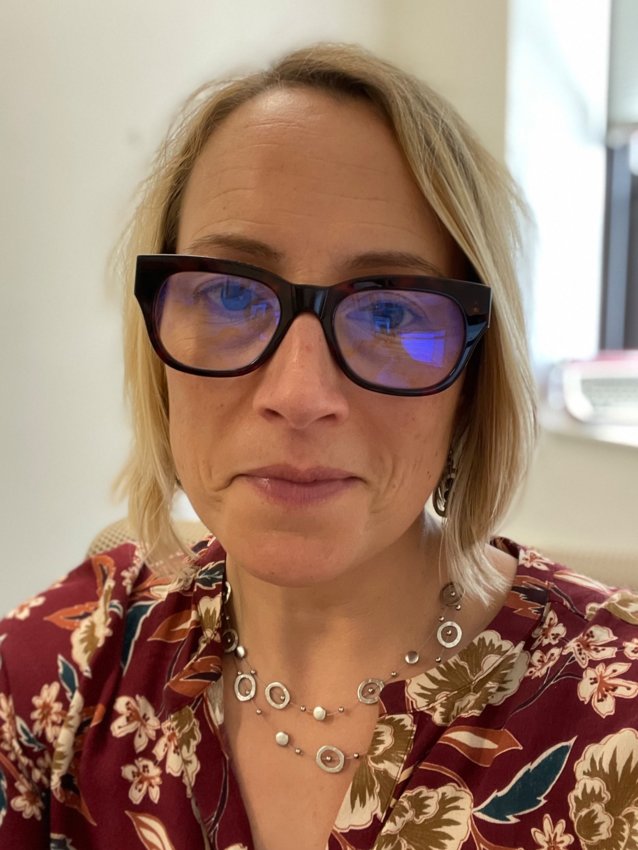 The Scope was initially funded by a grant from the Poynter Institute and details some of their distribution options.
"All of our content is available for free. And then we also have co-publishing agreements with a number of other local news organizations. So, it's pretty common for stories that students write for The Scope to be republished again for free," said Heckman.
There haven't been many issues her students haven't faced. Initially, there was the challenge of gaining trust among community members and giving students the experience of reporting on real-world stories. Heckman said that they started small.
"We've developed templates that allow students with very little experience to go out, conduct an interview and come back with a story that they can turn in something publishable," said Heckman.
One practice Heckman and her team implemented to help students gain editorial experience is a series called "Changemakers." Students conduct Q&A sessions with people in the Boston community, take pictures and learn to write and edit conversations. Heckman said these initial interviews sometimes grow into more significant stories later.
"They're getting practice recording; they're getting practice tracking and interacting with sources. They also get experience editing the audio, but then they will also hopefully have something publishable," said Heckman.
They also don't put too much pressure on the students — leaving room for grace and understanding.
"We manage expectations. We understand that part of being a beginner and part of learning is having stories that don't pan out, and that's just part of the process," said Heckman.
As for reporter safety, not many issues have popped up.
"During COVID, we wanted to be very respectful to the community. We were very cautious about following local task ordinances and always giving the people we were interviewing the option of a remote interview. We were acutely aware of the power dynamic, and we just wanted to make sure when we were going into somebody else's neighborhood that we were showing respect," said Heckman.
Finneman and Heckman spoke on a panel at the News U Conference called "Getting Started: The Logistics of the Day to Day." Finneman said she's excited about the information and collaborations that come from the symposium.
"The ultimate goal was to do a lot of brainstorming together on creating the best model for this to work. Because even though a lot of the structural problems are solved, there are still other challenges," said Finneman.
She also warns that this is a big undertaking for any professor.
"I technically have two jobs. Right? Certainly, it's part of my job as a professor, but the number of hours that I spend keeping this newspaper running is far above and beyond what my regular job description calls for. So, how to do this and fit it into regular teaching workload is the biggest challenge," said Finneman.
Heckman said she was excited to brainstorm solutions to these challenges at the conference.
"If you look at the Eudora Times and The Scope at Northeastern, those are two incredibly different communities and incredibly different publications with a really similar mission. That's exciting when we can acknowledge different logistical hurdles," said Heckman.
Heckman said this event is meant to be collaborative and about sharing resources. She advises anyone interested in pursuing this type of project to plug these practices into classes so that students can dedicate their academic time to meeting deadlines. Finneman said she hopes these projects can give students insight into the importance of community journalism.
"There is this belief that you have to end up at The New York Times or The Kansas City Star — like big outlets — to make it in journalism. And there really isn't a train of thought among most students to work in community journalism," said Finneman.
She suggested that introducing community journalism to students can help local journalism survive in these trying times.
"After they graduate, the intent is that they will now be more familiar with this concept and the benefits it has and hopefully work in community newspapers or small local media that serve smaller populations," said Finneman.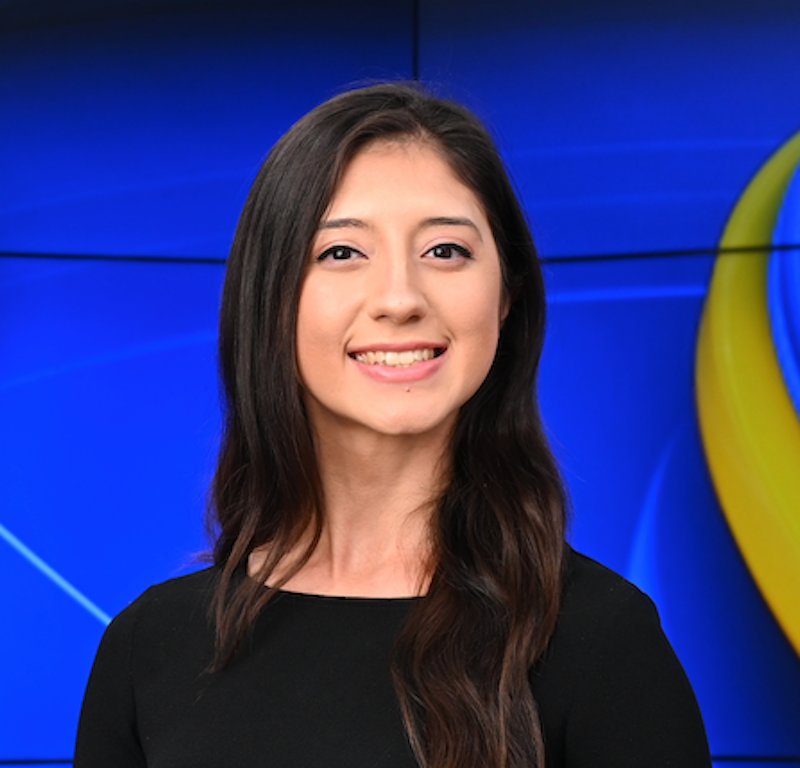 Victoria Holmes is a freelance journalist and writer based out of Dallas, Texas. Previously, Holmes worked as a TV news reporter and political podcast host at WNCT-TV in Greenville, North Carolina. Reach out to her on Twitter.