On Oct. 2, Frances Haugen gave testimony before the Senate Sub-Committee on Consumer Protection, Product Safety and Data Security by pleading to Congress. "Thank you for the opportunity to appear before you and for your interest in confronting one of the most urgent threats to the American people, to our children and our country's well-being, as well as to people and nations across the globe," she said.
Haugen, who'd worked for tech companies like Google, Pinterest, Yelp and Facebook since 2006, confirmed the worst fears about Facebook — that it was intentionally manipulative, complicit in the spread of misinformation, and purely profit-driven, even at the expense of democracy here at home and abroad. Likewise, we learned how the company knew Instagram was detrimental to user psyches, especially in the cases of young girls.
In the wake of the daily drip of unseemly news about Facebook, CEO Mark Zuckerberg pushed back on the criticism. During an earnings call in late October, he said, "Good faith criticism helps us get better, but my view is that we are seeing a coordinated effort to selectively use leaked documents to paint a false picture of our company. The reality is that we have an open culture that encourages discussion and research on our work, so we can make progress on many complex issues that are not specific to just us."
Days later, he announced that Facebook had a new name, "Meta," and unveiled the new "Metaverse," a virtual reality, Second Life-like app that allows users to digitally immerse themselves in a fictitious safe-space they carefully curate and adopt.
Facebook — now, Meta — was in an existential crisis. It caused a ripple in the news world, which had, in recent years, developed a bond with the platform through the Facebook Journalism Project — now, the Meta Journalism Project. So what would become of it?
The Project's point
We have to admit: Meta has a strange, co-dependent relationship with news publishers.
On the one hand, the Facebook platform has undermined news publishers' advertising model. With 221.6 million registered users in the U.S. and 2.91 billion users worldwide, Facebook wins on audience alone.
On the other hand, social media platforms, including Facebook and Meta-owned Instagram, have been essential tools for news publishers to lead the audience to their own digital properties and enable expedient communication with the public.
When then-Facebook unveiled the Facebook Journalism Project in January 2017, the most cynical in the news world felt it was a platitude to news organizations, a way to keep news publishers engaged and ingratiated to Facebook while the platform reaped the benefits of their content and former advertisers.
The Project had lofty goals. First, it was going to provide funding to news publishers in the form of grants. Second, they would roll out training to newsrooms across the country so that journalists could be more digitally savvy and learn how to take full advantage of the platform's tools. Finally, the Project also sought to form relationships with news industry associations.
By all accounts, Meta has made good on these promises.
E&P searched for news publishers that have leveraged the Project's funding or development resources to gauge how those monies have been spent and whether the education has been transformative. In fact, the Meta Journalism Project has done some good.
A boost when it was most needed
Marie Gilmore is the editor at the Osprey Observer in Valrico, Florida. The community newspaper prints once a month and leverages social media platforms to communicate with readers and the public in-between those print dates.
Gilmore learned about the Meta Journalism Project's COVID-19 grant program while on Facebook. It popped right up on her newsfeed. She applied and received the $5,000 grant — one of approximately 400 news publishers awarded the funding.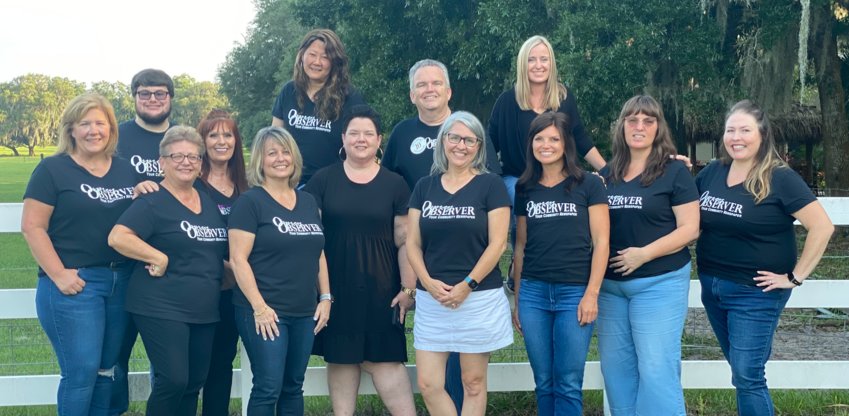 "We were honored to receive a grant," Gilmore said. "It couldn't have come at a better time for our publication, and at the time that it was awarded, the shutdown was in full force in our community. More than 40% of businesses in our community were completely shut down — doctors, dentists, restaurants, nail and beauty salons. We didn't know what the future would hold for our community, the local businesses or even our newspaper."
Gilmore said they used the $5,000 to start a "living with COVID-19 beat," which provided the community with practical information, like where to get tested or vaccinated, and inspiring stories — stories about how local businesses were creatively adapting to "the new normal."
For Meta, a company that profited $32.6 billion in 2020 alone, $5,000 is negligible, but it was transformative in two ways to the Osprey Observer. First, it helped the paper tell those new and noteworthy stories, and it also gave them a morale boost, Gilmore said.
"It gave us the first sort-of hope we had and a boost of energy," she said. "It was the first time we all felt like we're going to survive, that this is going to be OK and that we're going to continue to cover news that people want and need."
The Meta Journalism Project grant also inspired Gilmore to seek out other funding. As a result, they received a grant from the Google News Initiative and their county, incentivizing local businesses to stay open throughout the pandemic. With this funding — and the fact that their paper mails through the USPS, which was deemed an essential service from the start of the pandemic — they could keep publishing without missing a step.
The Osprey Observer has a social media presence on Facebook, Instagram, Twitter and Google — everywhere there are eyeballs, except TikTok, Gilmore noted, and that's only because they've lacked time and resources to launch a TikTok channel. That may change in the future. But Gilmore knows how integral social media is to their business model today, and she's plugged into the MJP specifically, watching for other opportunities.
Asked if she had any misgivings about how Meta has conducted itself, she said that she followed the autumn news but wanted to be clear: "We respect them, and they gave us hope in a dark time for newspapers when we didn't know what would happen," she said.
"It's detrimental for communities to lose their local paper. … When we go out to a local fire station opening, we are the only journalists there," she said. "No Insta-influencers are covering the fire-station opening." In January 2022, the Osprey Observer will celebrate 20 years in business.
Associations maintain Meta partnerships
The Meta Journalism Project has enjoyed the blessing of many of the news industry's associations and special interest advocates. The MJP website cites partnerships with Report for America, the Local Media Association, WAN/IFRA, the Reuters Institute, International Center for Journalists (ICFJ) and others. E&P also wanted to understand how fruitful those relationships have been and whether any recent revelations about the Facebook platform imperiled them moving forward. It doesn't seem so.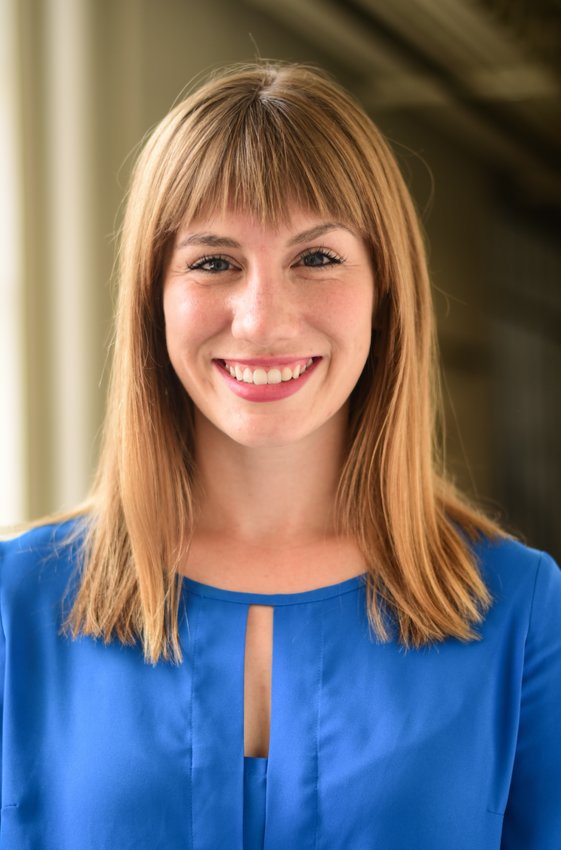 Lauren McKown is the vice president of development and communications for The GroundTruth Project and Report for America, which helps place journalists in newsrooms around the nation.
McKown communicated with E&P via email. "Report for America has received generous support from the Facebook Journalism Project for about three years," she wrote. "FJP's support, together with the philanthropic partnership of over 10,000 other donors nationwide, has enabled the program to scale rapidly to address the needs of local news deserts and to have an impact on underserved communities."
What that means, McKown explained, is that nearly 300 reporters have been added to 200 local newsrooms across 49 U.S. states, Washington, D.C., and U.S. territories.
She stressed that the Project has been completely "hands-off" and doesn't dictate how the program is administered.
"Our partnership with FJP has always been independent of the platform itself," she continued. "And while Report for America itself has not participated in the training programs that FJP offers, many of our local news partners have benefitted from the Facebook Accelerator Program and COVID-19 Response Grants. All of Facebook's support adheres to strict standards and practices in our funding guidelines that require editorial independence and freedom for our organization and for the host newsrooms and reporters we support."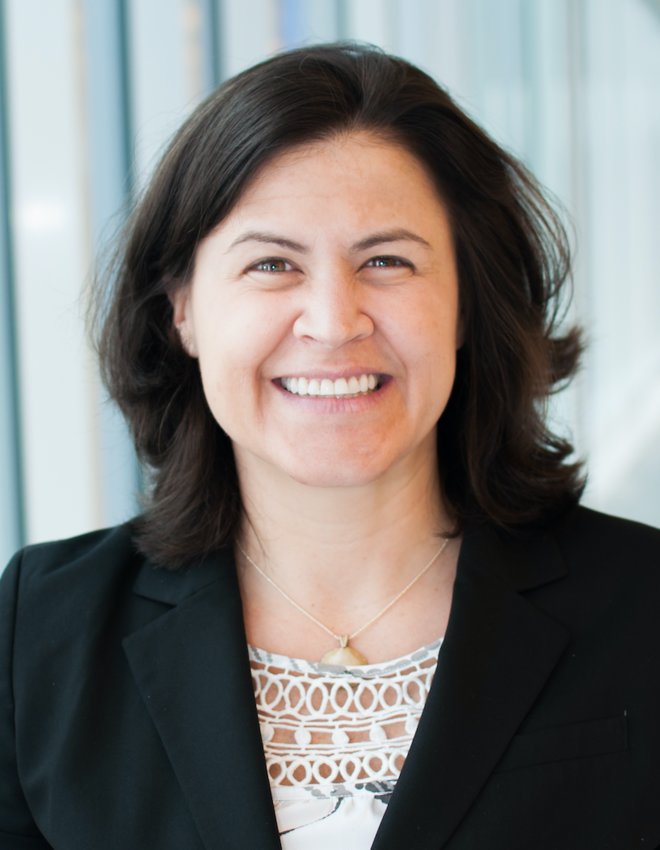 At the Online News Association (ONA), Jessica Strelitz is the chief strategic partnerships officer. Asked about the fruitfulness of the ONA's relationship with the Meta Journalism Project, Strelitz explained, "ONA hasn't participated in FPJ's programs for news publishers, but we do partner with them in two programmatic ways. Their support provides scholarships for underrepresented journalists to attend our events, including students, communities of color and individuals with caregiving responsibilities. They also host a select number of sponsored sessions at our conferences. FJP staff have also served as speakers as part of ONA's non-sponsored sessions during our annual conferences and training events. When FJP staffers have participated in our events, our attendees haven't been shy to ask tough questions."
"Like many in our industry," she continued, "ONA is concerned about recent reports of how algorithms contribute to the spread of misinformation. However, we've always created space for open and productive dialogue within ONA, including on tech platforms' roles and responsibilities regarding disinformation, and will continue to do so."
Looking for a level playing field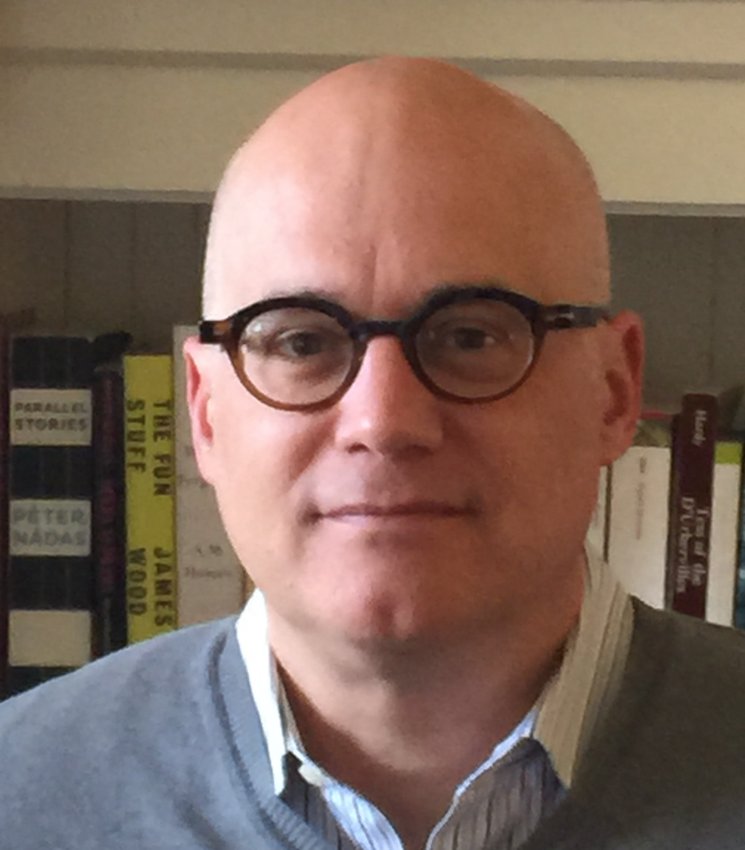 Brett Wesner wears two hats. He's principal at Wesner Publications and the chair of the National Newspaper Association (NNA), so he views the MJP from two angles — from the perspective of the NNA's members and also as a news publisher who has leveraged an MJP grant to launch a newsletter.
"We are only one of two companies that got the grant," Wesner said. "On an individual, specific basis, I think Facebook can make a difference. It certainly helped us, and for that, I'm grateful."
He tempered his comments with a few "buts." First, he doesn't think the MJP is high-dollar enough to make any real impact on the news business as a whole.
"I don't think even Facebook would say that they expect this to change the trajectory of our industry," he said.
Then, there's the reality that Meta remains a competitor to news publishers for audience and advertising. "The NNA is very supportive of the News Media Alliance's work on the Journalism Competition & Preservation Act that they're pushing through Congress," Wesner said.
As a publisher himself and one who represents so many others at the NNA, Wesner knows how important branding is for newspapers — always, but especially in a climate of fiscal uncertainty and politically expedient anti-media rhetoric. Asked if the bad press about Meta concerned him, he said, "Sure. Of course. I hope it gives every American pause. … But when we're dealing with a monopoly, a giant platform, you have to acknowledge their presence, and it wouldn't do the industry any good to act like they don't exist."
"You can't ignore the elephant in the room," Wesner said. "There are a lot of purists, including among our association, who wouldn't even consider applying (for MJP funding), but my view is that we exist in this ecosphere, and they're obviously a gigantic player, and it doesn't make sense, to me, not to acknowledge that. At some point, you have a moral responsibility not to participate in that, but we're nowhere near that with Facebook, in my mind. … For companies like ours that participate in the Project, we view it with eyes wide open. We go into these relationships, knowing who we're dealing with. They've made this outreach effort, which has benefitted some people, but that doesn't absolve competition issues. We're still going to demand fair competition, and we don't feel like we've gotten that."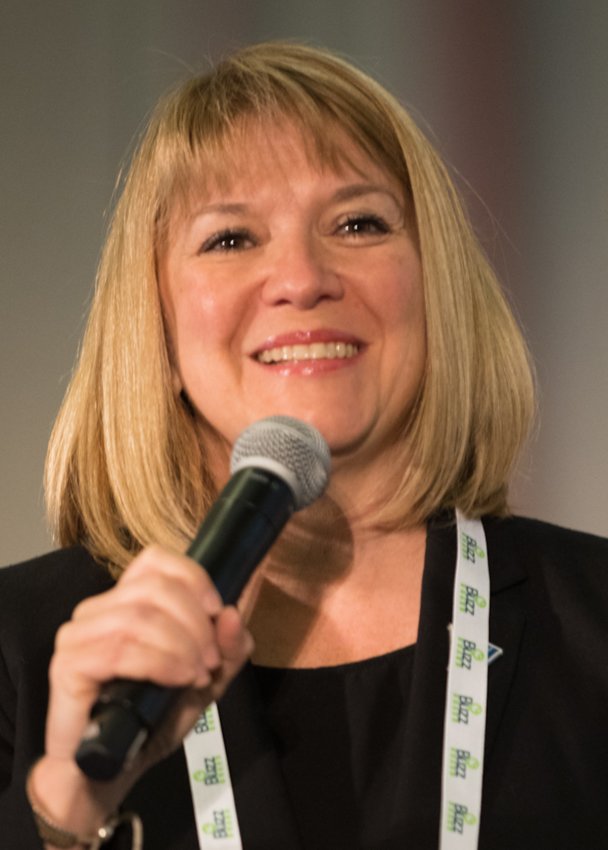 E&P spoke with Nancy Lane, chief executive officer at the Local Media Association (LMA), on Nov. 11. That morning, LMA announced that Facebook would be funding its Branded Content Project for another two years — a five-year commitment in total, representing $2.8 million over the five years, she noted. The Branded Content Project is designed to help media companies create a branded-content strategy and diversify their revenue sources.
Lane said that her experience with the MJP's team has been earnest and productive, and that's been especially important during the recent news cycles. "You won't see us publicly criticizing Facebook, but that doesn't mean that we don't have an open and transparent relationship where we can discuss concerns one-on-one," she explained. That played out recently when Campbell Brown, Meta's team lead of news partnerships, came to speak with the LMA's Board. "No question was off the table, and we have those hard conversations, but that's what you do with a partner, right?"
Recently, the LMA started to manage a Meta Reader Revenue Accelerator Program, which helps news businesses develop and deploy a new model based on digital subscriptions, memberships, community contributions — or a mix of them. Recipients receive $50,000 from Meta. "For small publishers, $50,000 is unheard of; it's game-changing," Lane said.
The LMA helped the MJP designate and dispense more than $12 million in COVID-19 grants. "Some used it to keep the lights on, and some used it to do things like launch a newsletter or invest in laptops for their people who were now working remotely," Lane said.
"A lot of those were $100,000 checks," she added. "They were significant. We had people break down and cry when we told them we were sending them $5,000. This was during COVID, and they were struggling. So to have a $5,000 grant come their way, it was a big deal. The tears really flowed when we called with $100,000."
Lane pointed out that many members of the MPJ team have themselves been journalists, editors or news producers. "The care and passion they have for the sustainability of local news is real," she said.
"All indications are that this is going to continue and that (the MPJ remains) important to Facebook. … That's what we've been told by Campbell Brown and others there, and at this point, we believe them. And I believe it's in their best interests to support the Project," she concluded.
Gretchen A. Peck is a contributing editor to Editor & Publisher. She's reported for E&P since 2010 and welcomes comments at gretchenapeck@gmail.com.