To remain engaged with their audiences, newspapers and news outlets have had to add digital news delivery on their websites, with apps and posting on social media. For many, it's still a work in progress. Reuters 2023 Digital News Report is 160 pages of valuable insights about the evolution of digital news in 46 countries. Many of the trends in the report from the research team at the Reuters Institute for the Study of Journalism at the University of Oxford are also evident in the United States digital news environment.
Two positive findings for the U.S. news industry are 6% more Americans said they were accessing news at least once per day for a total of 73%, and trust in news increased by 6% from the 2022 report.
In an interview for this article, Dr. Craig T. Robertson, a postdoctoral research fellow at the institute and a member of the report's research team, offered his perspective on several of the major findings from the report.
Q: Do you think newspapers and news outlets are still learning how to write for and use digital platforms more effectively?
A: Yes, but the challenge is the ground keeps shifting underneath everyone. What is successful or what works on Facebook, Twitter (X), TikTok, etc., constantly changes as the platforms change their priorities, test out new features and tweak their algorithms. That means journalists are continually having to adapt. Also, what is effective on one platform (e.g., Facebook) will not necessarily work on another (e.g., TikTok).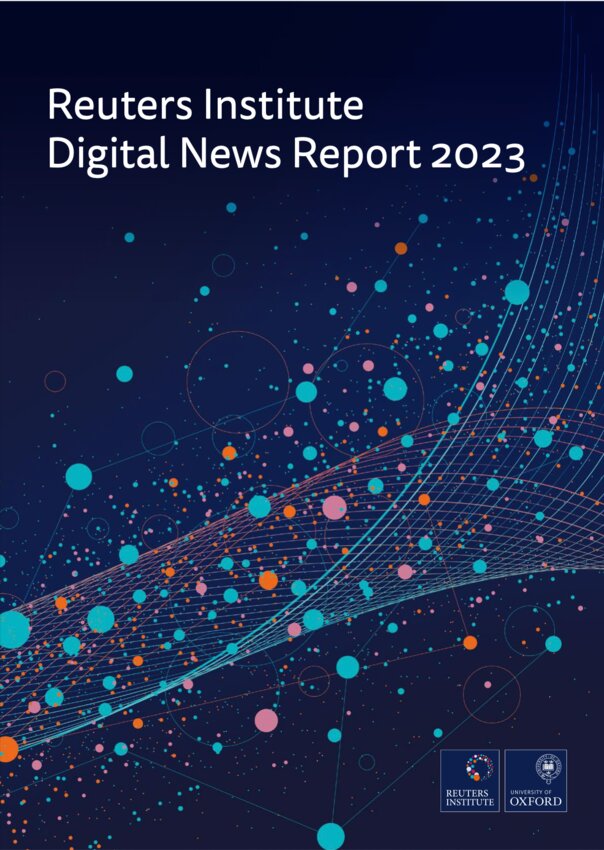 Q: Do you think smaller, local newspapers and news outlets are better positioned to benefit from delivering news digitally than large metro, legacy outlets?
A: I think the potential benefit is smaller or local news outlets may be able to change and adapt quicker than larger, legacy outlets. For smaller newsrooms, it may be possible to be nimbler. The flip side of that, however, is creating bespoke content that will work on different platforms is expensive and time-consuming, so smaller newsrooms might not have the resources to do it.
Q: Your report states, "The majority of online users say they still prefer to read the news rather than watch or listen to it." Is this a positive trend for newspapers and news outlets?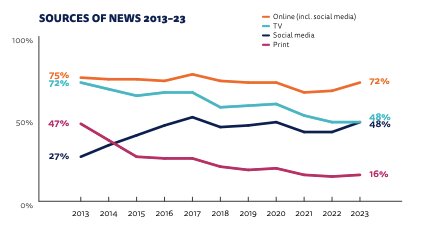 A: Writing a text story is, and always will be, an important journalistic skill. It's the core of all good journalistic work. The reason we find that the majority of online news users say they prefer to read news in text rather than watch a video or listen to audio is that reading gives people more control.
Q: Another significant finding from the report is current economic pressures on individuals and households is why many are canceling online news subscriptions. Do you think this trend will reverse once economies start to improve?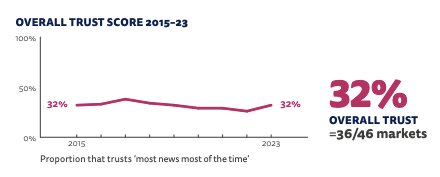 A: It's hard to predict the future, but it's definitely the case that the cost-of-living crisis has led some people to cancel news subscriptions. That's what many said when we asked them. News outlets must define their value to audiences and convince them that what's offered is worth the price.
To read the entire Reuters Digital News Report 2023, visit: reutersinstitute.politics.ox.ac.uk and use the pull-down for "Digital News Report."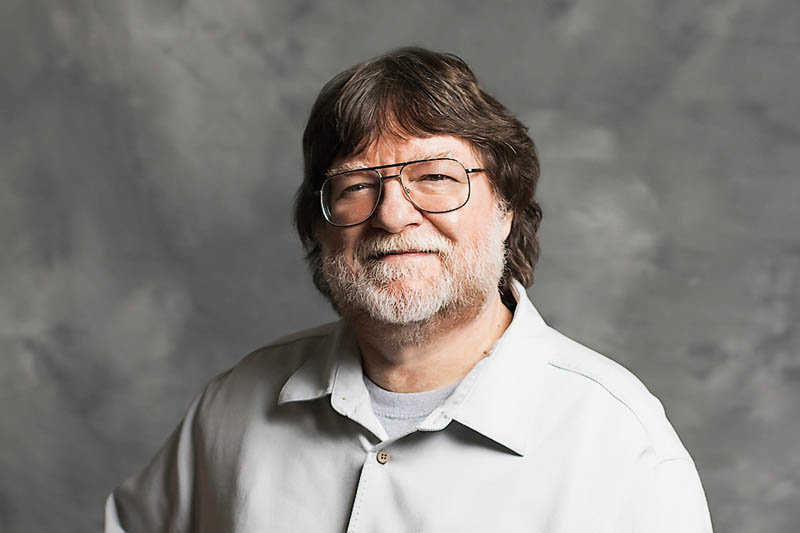 Bob Sillick has held many senior positions and served a myriad of clients during his 47 years in marketing and advertising. He has been a freelance/contract content researcher, writer, editor and manager since 2010. He can be reached at bobsillick@gmail.com.