Although it may not always be evident, a fundamental trend of the early 21st century is that people are more in charge than ever, as consumers of products and services and seekers of news and information. They know when they are being sold a bill of goods and have developed a more mature consumer mindset to decide if they want to buy it without being manipulated.
Similarly, they still value news in its traditional form but will avoid too much exposure to pundits and commentators whose purpose is to peddle opinions and misinformation.
Although sponsored content and its sister format, branded content, are by definition marketing tactics, when they deliver important information, people engage with it gladly. Newspapers have traditionally provided the essential part of that information: Who, What, When, Where, Why and How. Now they have the opportunity to provide the part today's consumers and readers also want — lifestyle content about home life, fashion, food, pets, travel and thousands of other topics.
Branded content is typically created by the brands themselves and self-published on their content hubs and micro-sites. It may offer useful information, but its connection to the brand is more pronounced, and those accessing the information are drawn closer to the brand.
Sponsored content also promotes a brand; however, it collaborates with a publisher to create and publish the content on the publisher's site, which that audience views. Because the audience engages with the content through the publisher and not the brand, sponsored content is often considered a softer form of marketing, and branded content is more straightforward.
As more news publishers have found it difficult to fund their operations with the old business model of subscriptions and advertising, many are experimenting and succeeding with new business models and revenue streams. Sponsored content is quickly becoming one of the most important.
Some news publishers are also wary of blurring the line between editorial and advertising content. Mike Blinder, publisher of Editor & Publisher, is a strong advocate of sponsored content. He's made it a centerpiece of the publication's revenue strategy, becoming its best revenue stream.
"Publishers can benefit substantially from sponsored content, but it must be clearly separated from editorial content," Blinder said. "I think sponsored content that is presented similar to a case study or a benefit best serves the sponsor, the publisher and readers. Online ads have lost much of their impact since the internet was new. A better strategy is co-mingling those ads with sponsored content in the online space."
The mother of necessity

Widely known for his wizardly ways of gathering, analyzing and presenting data, Corey Elliott, vice president of research at Borrell Associates, says the pandemic propelled many small businesses into content marketing (sponsored content being a subset).
"During 2020, small businesses had to inform customers, employees and the general public about how those businesses were responding to the pandemic emergency. In doing so, many started using content marketing without any previous knowledge or experience," Elliott said.
Borrell's March 2022 survey of small- and mid-size businesses for its 2022 Content Marketing Study reveals content marketing (as a response to the pandemic) moved to the #2 reason at 25% for these businesses prioritizing content marketing. Telling a better story and connecting consumers with meaningful content became the top reason at 34%.
Another set of results from the survey supports this trend; 38% percent of these small- and mid-size businesses reported content marketing became more of a priority in 2021 compared to 2020. That percentage increased in the March 2022 survey, for which 42% said content marketing would be more of a priority in 2022 than in 2021.
Borrell's research also found that businesses using content marketing generated 60% more annual gross revenue than those without a content marketing program. Elliott quickly clarified that this is a correlation and not causation of using content marketing.
Another difference: Businesses using content marketing purchased an average of 8.8 different digital and non-digital media for their advertising campaigns while businesses that don't use content marketing bought an average of 4.5 different digital and non-digital media.
"Not only was the success of content marketing a revelation for many of these small- and mid-size businesses during the early pandemic, but also they learned the value of sponsored content when it's paired with their standard advertising," Elliott added. "This has led many of these businesses to prefer media salespeople who are 'marketing consultants' and not ad sellers. Unfortunately, too many media sales managers are more likely to hire someone who can sell but is less versed in marketing."
The March survey also shows that the "information, media, advertising" category had a large percentage of businesses using content marketing, giving newspapers and other news outlets a reason to start using content marketing because their competitors may already be doing so. The other categories were finance and insurance, professional and business services, real estate, educational services and manufacturing. Businesses in these categories are excellent targets for media sales since these companies are already familiar with content marketing and its benefits.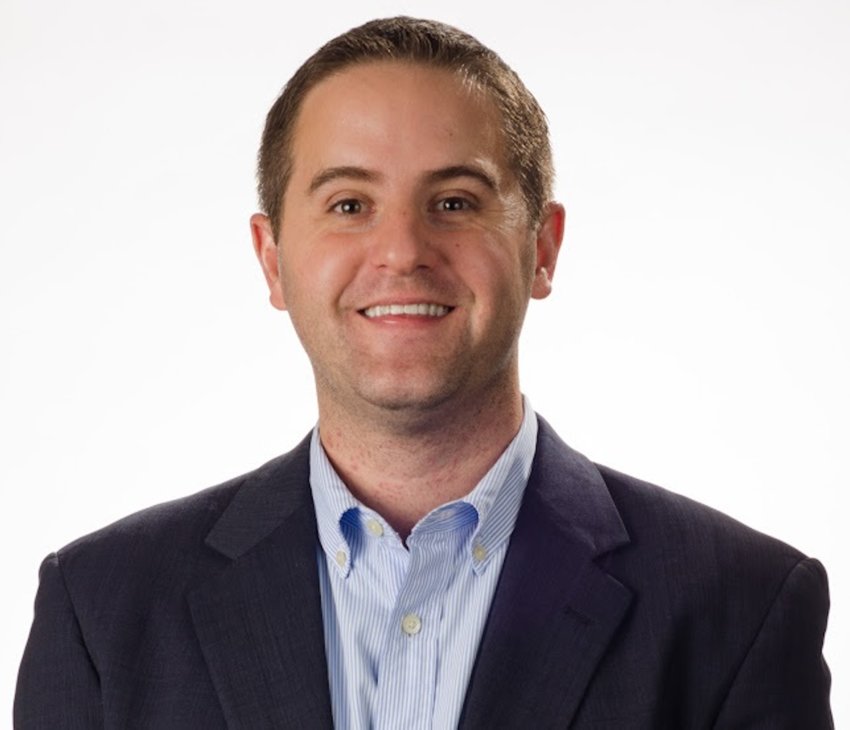 Check Out DFW is an example of why real estate is one of those categories. Co-founders David Arkin and Jed Williams launched the site in late 2021 for the prime Dallas-Fort Worth market. It provides content to people moving into and from the area: home-buying insight, moving, home design trends, home tours and profiles of buyers, sellers and realtors. Much of the content also shares what makes each community within the Dallas-Fort Worth metroplex unique and inviting.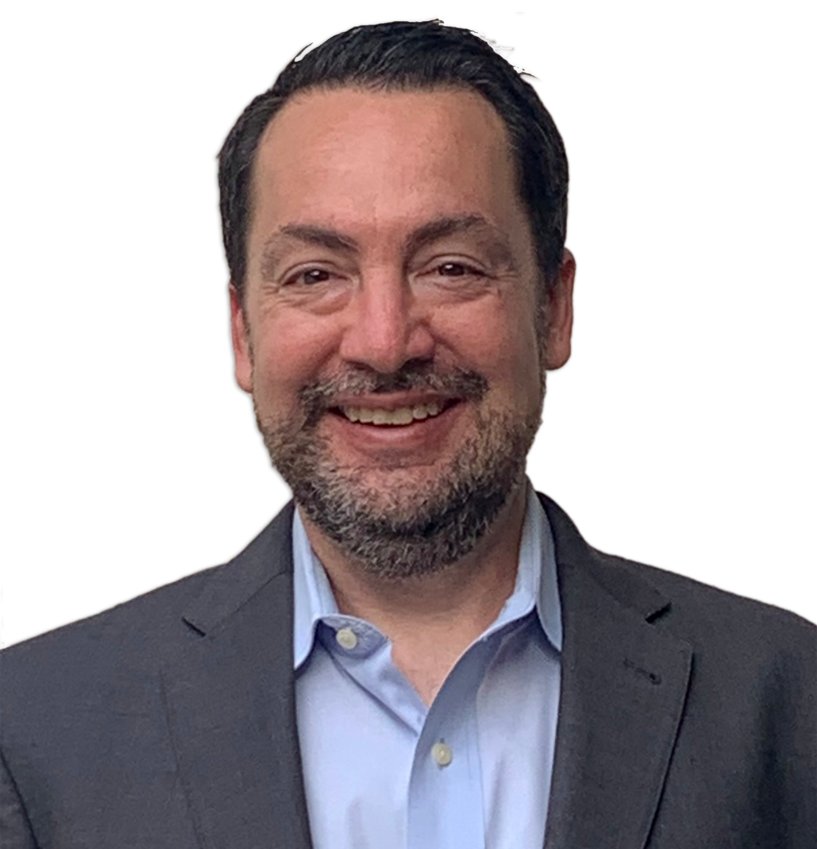 "We prioritized sponsored content to be the core of our business model," Arkin said, who is also the chief content officer and was a news reporter, editor and consultant for more than 20 years. "Our approach with sponsored content and the many content-focused programs we have available for brands — storytelling, video, email and showcasing a home — is what makes us unique. Local businesses want a better platform to tell their story, and we're trying to provide that."
Williams is also Check Out DFW's chief revenue officer. He applied his 20 years of experience as an entrepreneur, operator and strategist in digital media and marketing to develop the platform with Arkin.
"Our 250,000 readers have told us what kind of information they need, and we monitor Facebook to learn the real-time information they're seeking," Williams said. "We combine the right information with good promotion and distribution to reach those prime audiences. We also extend our sponsored-content strategy across third-party vendors, visitor's bureaus, major Facebook community groups and others."
Proactively supporting newspapers' use of sponsored content
As more newspapers and other news publishers discovered the opportunities of sponsored content, support and guidance were needed to help them to promote and use it effectively. The Meta Branded Content Project was created as a joint partnership of the Meta Journalism Project, the Local Media Association and the Local Media Consortium in 2019.
With its comprehensive toolbox of a custom content series, education, sales coaching and other aids, participating publishers generated more than $50 million in new revenue during the project's first three years. Smaller, local media outlets utilizing the turnkey lifestyle content series generated another $3.75 million in 2021.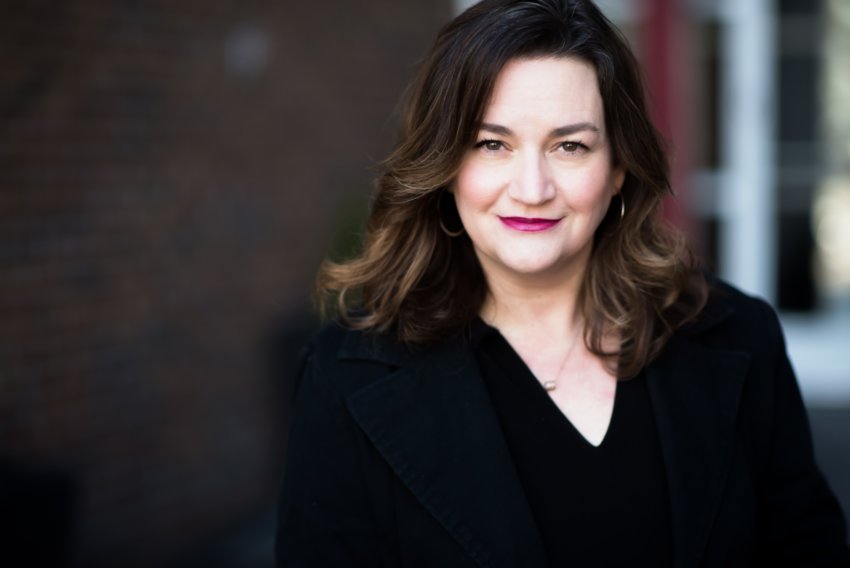 "We created our lifestyle series for publishers new to branded or sponsored content, so they could begin to sell the product immediately. Bigger new outlets without the staff to write content can fill a section with the articles in our lifestyle series or add complementary stories to special sections," according to Julia Campbell, general manager, The Meta Branded Content Project.
"Our series includes topics such as active aging, women's wellness, parenting today and 'Finances FYI.' As our participating publishers have used the series to promote the concept among advertisers and local businesses and have realized the benefits, many of these publishers are now creating content of more specific local interest," Campbell explained.
Supporting publishers of color, such as the Seattle Medium, the largest African American-owned-and-operated communications company in the Pacific Northwest, has been a particular focus of the Meta Branded Content Project. According to Chris Bennett, CEO and publisher of the Seattle Medium, utilizing the project's content and training for its staff to create and sell content generated more than $393,000 in revenue and is vital for its future growth.
Displaying its progressive marketing savvy and proactive support, the project also created a Cannabis Weekly series, primarily in response to the advertising restrictions on legitimate cannabis businesses. Because of the significant interest in cannabis in the Pacific Northwest, The Seattle Times was able to sell the series for a top dollar. Like other publishers who used the project's lifestyle series, The Times' success prompted it to launch Cannabis Monthly, with stories for cannabis consumers in its region.
A case study update: Pamplin Media Group
Editor & Publisher partnered with Pamplin Media Group during 2021 to launch a branded content marketing campaign called "How to Grow Your Business Through the Art of Storytelling." Pamplin Media is Oregon's largest source of local news and publisher of 25 newspapers and websites in Oregon.
Local service businesses in the Pamplin coverage areas were invited to a July 2021 Editor & Publisher webinar hosted by Blinder and with its panelists, Julia Campbell, general manager, Meta Branded Content Project, and J. Brian Monihan, vice president of Pamplin Media Group.
More than 125 local businesses attended the webinar. A follow-up email asked them for feedback and they were offered Blinder's book, "Survival Selling," and a business marketing evaluation for free. More than 25 of the attendees responded and within two months, Pamplin had generated more than $200,000 in advertising revenues.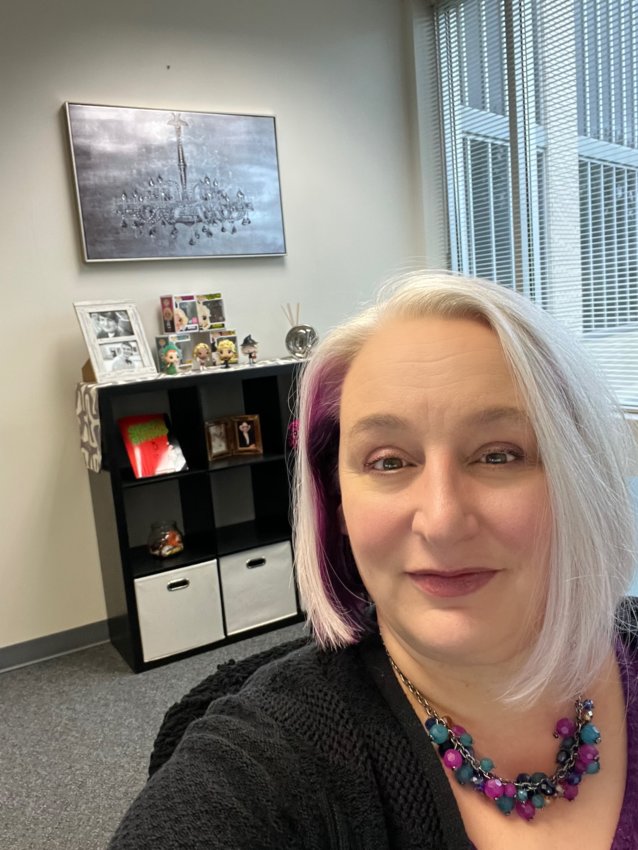 Fast-forward to June 2022 and the project has evolved under the direction of Shelli Lundgren, digital sales director at Pamplin. The branded or sponsored content is published in variety of monthly special sections and as ROP ads in its newspapers, websites and newsletters. Pamplin also has a program called INSIDERS, which allows local businesses to write a monthly column about their respective field. These columns are printed in their local newspaper and online and promoted through social media.
"Based on our success to date, we're now blending the sponsored content throughout our sites, sprinkled in with new stories, yet marked as sponsored content. During the past six months, we've started offering sponsored content placement as part of our special sections. This has been a big hit and has started to change how we and our customers see our traditional print products," Lundgren said.
Lundgren added businesses purchasing sponsored content from Pamplin are pleased with its effectiveness at driving web traffic and SEO. New metrics will be available soon so Pamplin reps can show these businesses who and how many readers are accessing their content.
"A lesson we've learned that is important for other publishers and news outlets planning to offer sponsored content is reps need specific training, such as offered by the Meta Branded Content Project, to present and sell the sponsored-content opportunity," Lundgren said.
Newspapers, especially smaller, local weeklies and rural publications, need new revenue streams. In many cases, evolving their business models to add sponsored content and other revenue generators, such as memberships, e-newsletters and events, is critical if they expect to survive. (See the story about a University of Kansas Study in this month's issue of E&P.)
Multiple newspaper industry sources, such as Editor & Publisher and the Meta Branded Content Project, are providing the support and training to help publications benefit from sponsored content. Many of those already using and succeeding with sponsored content, such as Check Out DFW and Pamplin Media Group, welcome the opportunity to share their stories with newspapers and news outlets ready to create new revenue with sponsored content.
Bob Sillick has held many senior positions and served a myriad of clients during his 47 years in marketing and advertising. He has been a freelance/contract content researcher, writer, editor and manager since 2010. He can be reached at bobsillick@gmail.com.