This moment in time feels like both an evolutionary milestone for social media and a pivotal point for news media publishers who have come to rely on social media for extending their journalism's reach. They've contended with leadership changes at X/Twitter and have been given the opportunity to hang a digital shingle on several new social platforms, like Post, Threads, Mastodon and Bluesky.
A cloud of uncertainty lingers over news publishers' relationship with Meta/Facebook moving forward, based on regulatory initiatives and the tech platform's ongoing threat to ban news from its apps should it be legislatively compelled to compensate news outlets for content.
E&P asked how all of this has influenced social strategy for multiplatform news publishers and where they are finding the biggest audiences and most meaningful engagement today.
Social broadens impact of public media
As the community engagement and social media editor, Sabrina Herrera leads a small social media team at Connecticut Public, a state-wide, community-supported PBS and NPR member station based in Hartford, Connecticut. The station operates three TV stations and a radio station and produces a website, newsletters and podcasts. Social media is a key means of communicating with its audience of more than one million monthly readers, listeners and viewers.
The social team comprises just two members. With limited resources, the team takes a measured approach to new social settings.
Herrera said, "We don't necessarily rush to be active on all the platforms, but our first order of business is to ensure we can manage each one. That's a safety issue, and we want to protect our brand at all these places."
Herrera remarked on the dilemmas they've faced in the wake of changes to leadership and platform at X/Twitter.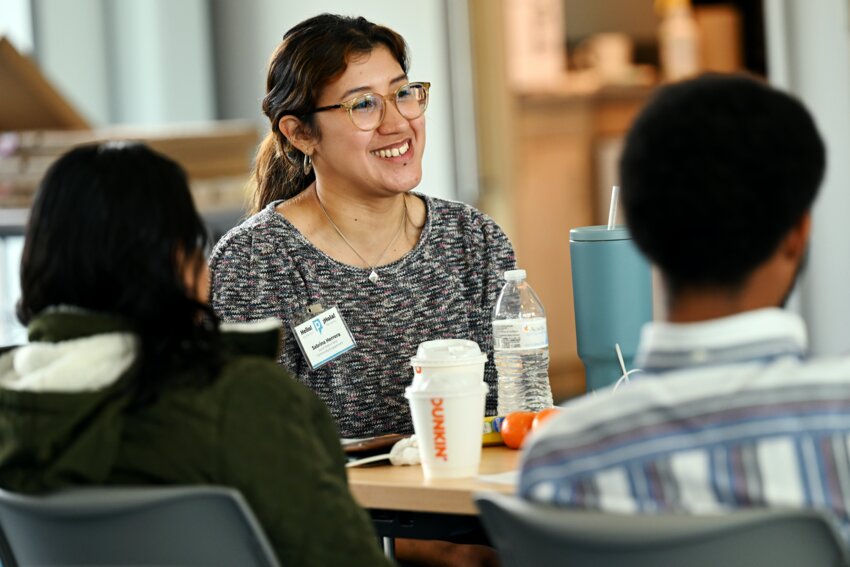 "Our mission is to continue to serve our audiences," she said. "So, what does that mean if we decide to leave a platform? I feel like we've never faced many of these existential questions around social media."
To complicate the X/Twitter dilemma, that particular platform delivers the largest audience of followers for Connecticut Public — roughly 32,000. It also brings the most traffic back to the website and is particularly adept at breaking news.
"We'll stay on the platform, but we're not going to innovate on the platform," Herrera said.
Instead, they're looking to TikTok and Instagram.
"We don't get as many clicks to our website from Instagram as we do from other sources, but we get a lot more comments and shares. There is value in that, in terms of informing our audiences," Herrera said.
"We put a lot of effort into our Instagram Reels these past couple of years, and since we created them for Instagram, we also began sharing them on the TikTok platform," she said.
Connecticut Public is planning a "get to know you" video series for social. Each episode would follow a staff member for a behind-the-scenes look at their role.
"There isn't much awareness of the different functions in a newsroom and how those roles are changing. I think bringing our audience closer to the process will help build trust," Herrera said.
It's also an opportunity to introduce the public to other ways to access CT Public's journalism. "For example, they may only know us through the radio station, but they may not know that we also produce a podcast, so it's a way to build awareness of everything we do," she said.
Asked what she finds most rewarding about her role, Herrera said, "For me, it's fulfilling to see the impact of the journalism on people around us. … Having impact, having the ability to guide the content and see the impact is what the impact is; I feel really grateful for that," she said.
Newsday taps into super-user audience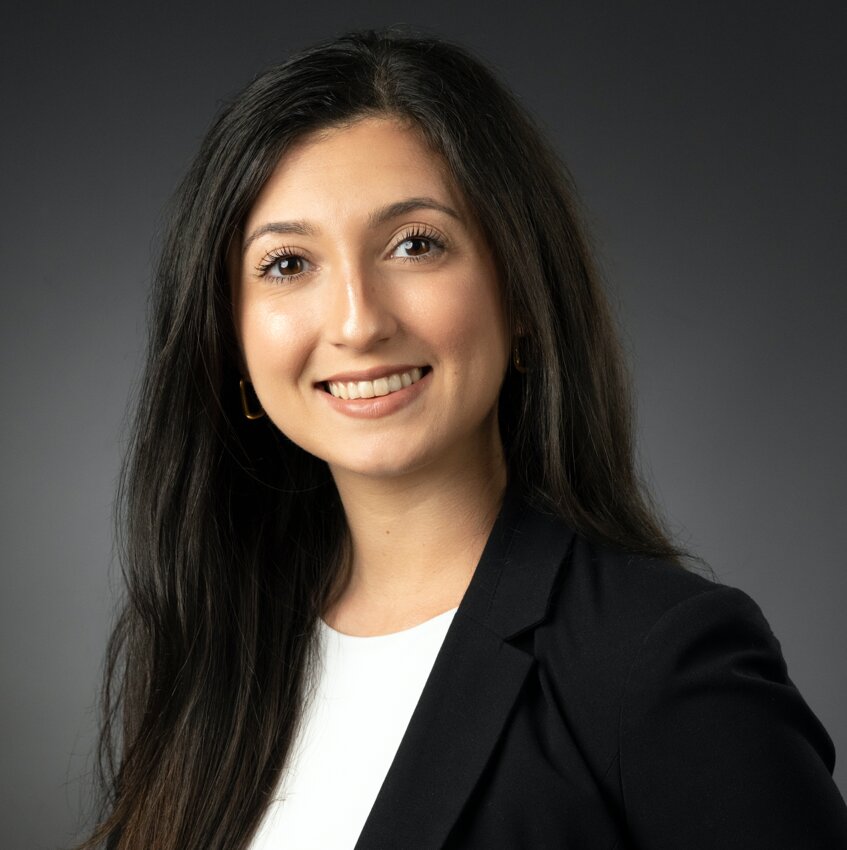 Gabriella Vukelić is the social media editor for Newsday in Melville, New York, where she leads a team of two social media producers. Together, they manage several social channels: Facebook, Twitter, Instagram, YouTube and TikTok. Based on audience, engagement and site functionality, they painstakingly and creatively repackage Newsday's journalism so it's visually striking and share-friendly.
"We're restructuring headlines. We're using art to the best of our ability, whether it's a static photo, a gallery of photos or a vertical video," she explained.
X/Twitter remains a lucrative source of traffic and conversions for Newsday.
"We've actually been thriving on Twitter," she said. "This is something I want to deep dive into — why that is — but my theory is that the people who are sticking to Twitter are 'super users.' That's worked to our benefit. They are super users who are really interested in local news on Long Island."
Over the past year, Newsday has made strides in growing its TikTok audience — to 5,431 at deadline.
Vukelić is energized by what the future holds for social. She sees each app as having a distinctive value proposition and a different method of storytelling. It allows the team to be creative and encourages innovation.
She's also undaunted by the prospect of any one social app shuttering. "There will always be another platform that people will migrate to."
"While it's not ideal, when you work so hard to build a following and deliver all this information to an audience, you want it to continue and stick around," she said. "But if it comes down to one day a platform is just gone, there always will be something else. I think we're so ingrained with social media in today's society that there can't be just nothing."
A smart approach to social resources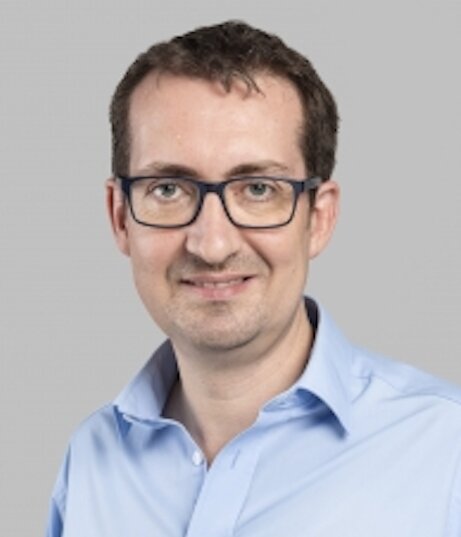 Kevin Young has a long, illustrious career as a journalist with BBC News and Bloomberg, and today, as head of audience for The Economist, the international news magazine and brand. He leads a social team of 11 based in both New York City and London.
"As a subscription-based publisher, social media platforms are an important short window for our journalism and to try to bring in new audiences," Young said.
Throughout his career, he's seen a cultural shift in social media.
"The idea used to be there was a town square, and we'd gather in that one place, and we'd all be able to communicate en masse," Young said. "I think we've seen a splintering of platforms. I think some have become less interested in news. Some have become more volatile as sources of news. Everybody has gone off in different directions, and the landscape has been divided up slightly more than before."
How news media publishers use the platforms and measure social ROI has changed, too.
"It used to be about size when these social platforms were beginning," Young said. "When I worked at the BBC and Bloomberg, when we hit our first million [followers] on each platform, it was a huge moment. … The size of the audience was really seen as key. Now, I think it's quality over quantity, and smaller platforms can be worth the effort."

Young spoke of their vast audience on Instagram, approximately 6.3 million followers. "So, Threads as a platform, from day one, had a large potential audience for us," he said, adding that they've gained 800,000 followers on Threads.
The Economist was an early Twitter adopter.
"Twitter remains a very important platform. It is still our top platform in terms of driving traffic to our website," he noted.
Young reported that their "organic" Facebook traffic has declined in recent years, though The Economist's marketing team has found that paid, targeted ads on Facebook still drive conversions.
Instagram is becoming a more valuable tool, especially for reaching younger audiences.
"Four years ago, we introduced the 'link in bio' feature, a hack for driving people back to our own stories and websites. Of our 6.3 million followers on Instagram, two-thirds are aged 18 to 34. That's an audience of about 4 million young people who now have a relationship with The Economist. Some are the next generation of Economist subscribers," he said.
Young said he's been monitoring regulatory efforts that have already begun to change the relationship between social platforms and news publishers. He cited Meta's blockade of news in Canada as a cause for concern, but also a teachable moment.
"This shows the value of owning platforms and bringing audiences into the publisher's own ecosystem. The Economist now has 15 newsletters, none of which is affected by an external platform deciding which people or countries can't read them. The Economist also has an app and can send material to people through that directly. This reiterates that social media platforms are fantastic shop windows for content. However, it's essential to get audiences to our own platforms to, first of all, be able to communicate directly with those people, but also to ensure that no external force can interfere with how publishers communicate with their readers."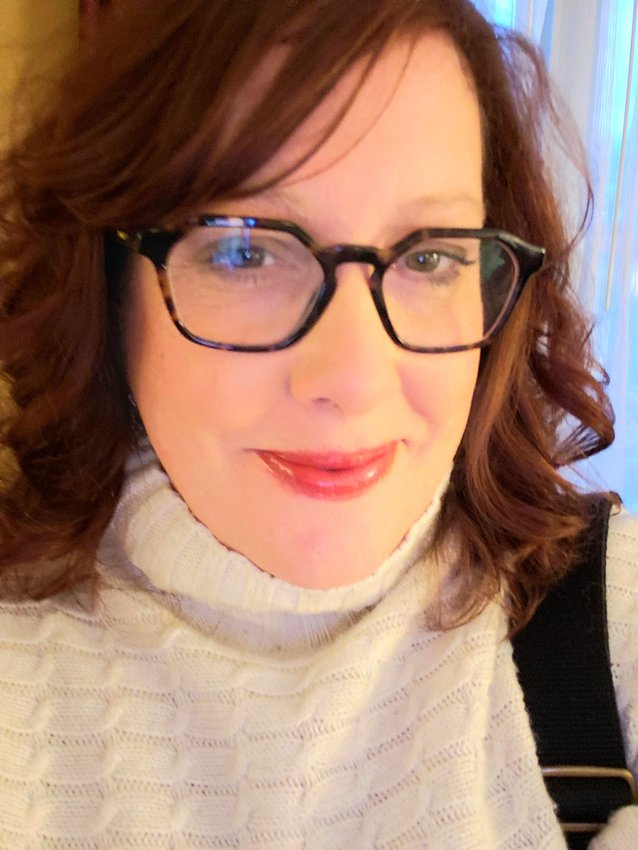 Gretchen A. Peck is a contributing editor to Editor & Publisher. She's reported for E&P since 2010 and welcomes comments at gretchenapeck@gmail.com.