As tiresome as it can be to talk about the struggles of the past two years, the COVID-19 pandemic has given some people another opportunity to shine. These 25 young professionals have used the difficult times to innovate, perform and stand out from their peers. No matter what comes next, we can be sure that, with these men and women on the watch, the future of our industry is looking up.
(Alphabetically, by last name)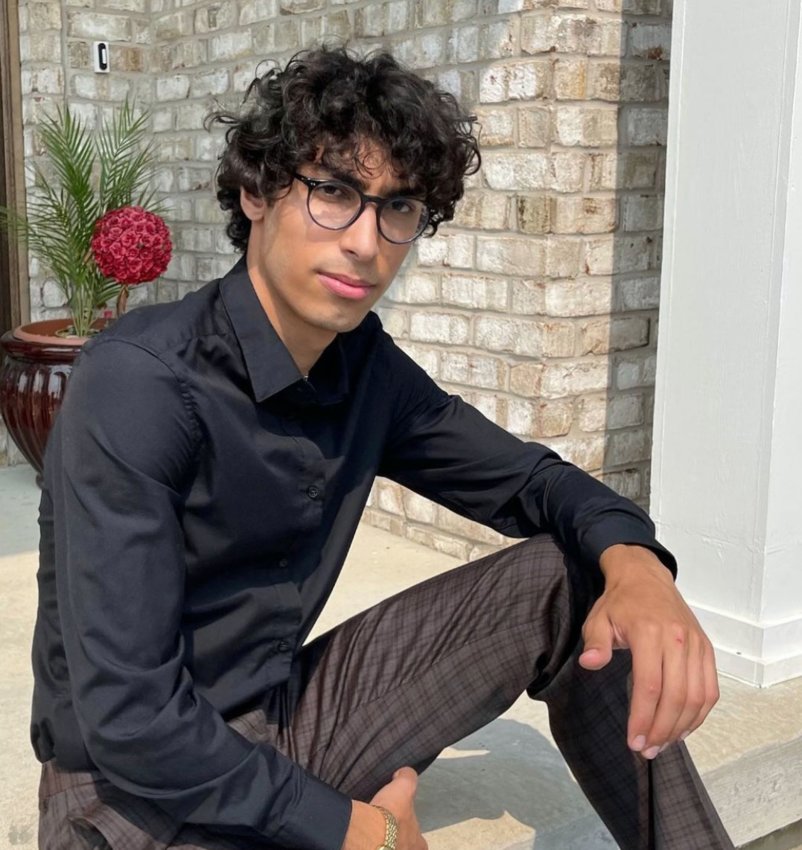 Nadir Al-Saidi, 19
Senior News Editor for Research, The Michigan Daily
Education: University of Michigan, an undergraduate student studying molecular, cellular and developmental biology
What advice do you have for other young professionals in the news industry?
Growing up, I never had any intention of becoming a journalist. But, once I had developed a passion for a specific subject, writing about it and telling other people what I found interesting came naturally. I would say that, as a young professional in the news industry, the best way to succeed is to have a strong interest in what you choose to write about and to act professionally so that you are not pushed away by the older writers in the field.
After covering COVID-19 and other health topics, what do you think is the crucial thing that news publishers can do to counter misinformation and increase trust in media?
The best way writers can increase their reader's trust is to be credible. I always try to use peer-reviewed sources from high-impact journals when citing studies. When a reader trusts your sources, it is easier for them to trust you. A problem we face today is mistrust in the healthcare industry and the news, and so credibility and truthfulness is the best way a journalist can approach a story related to their reader's health.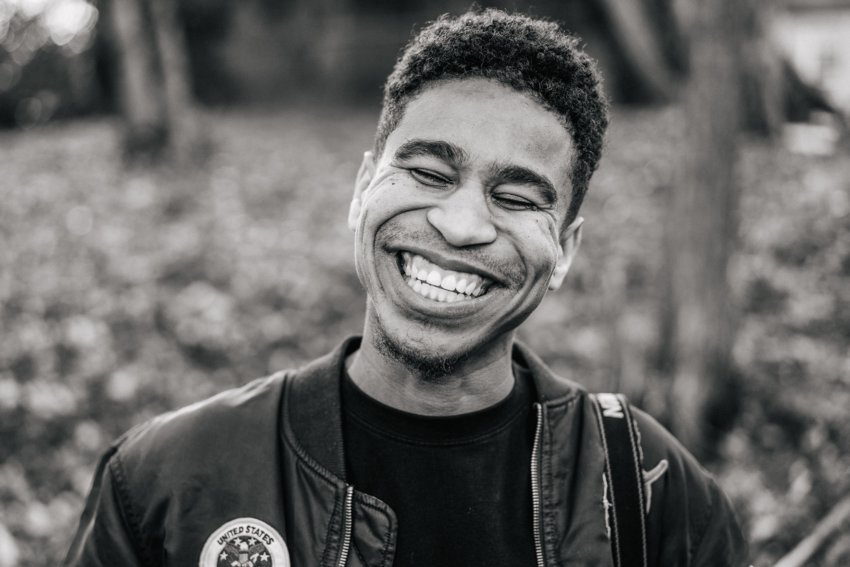 Brandon Bell, 29
News Photographer, Getty Images
Education: Long Beach City College, associate degree in communications
What advice do you have for other young professionals in the news industry?
Growing up, I did not have access to journalism programs, facilities or fellowships. There may have been a class here and there, but no real strong mentorship that could help pave the way for a career in journalism. My love for storytelling has always opened doors and allowed me to be in unique and special places. I'm a self-taught photographer who worked retail jobs and saved money to train myself as a journalist. I would stay up until 3 or 4 a.m. studying light and composition and then make it to class by 8 a.m. to begin my day. Not the greatest habit, but I did that for years. I couldn't help myself. I took my camera with me everywhere and felt terrible when I couldn't have it with me. My biggest piece of advice for younger photographers is to "go even though none go with you."
How have you overcome obstacles in your photojournalism career?
I really believe passion and determination propelled me past obstacles, and whenever I hit roadblocks, I was never stuck for too long because I could see the goal. I could feel the dream. There will always be setbacks but learn to turn those setbacks into opportunities. In their love for you, people will try to deter you because the field is a challenging career to make a living in, but your love and passion for your work must continue to mature to be greater than peoples' disbelief.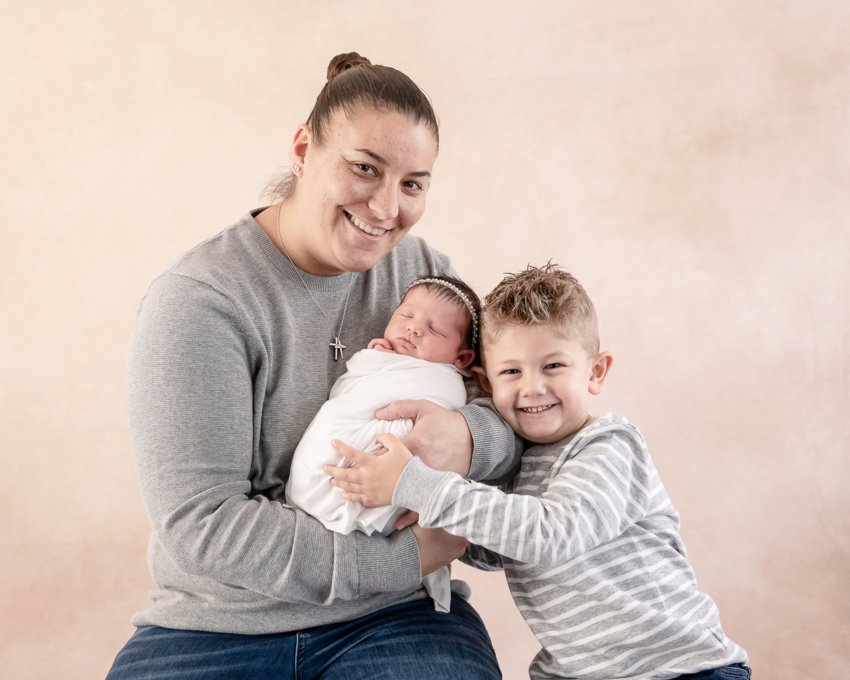 Erica Bilski, 34
Audience Program Manager, Pittsburgh Post-Gazette
Education: Carlow University, masters of business administration in project management; Chatham University, bachelor of arts in communication: public relations
What advice do you have for other young professionals in the news industry?
This industry continues to evolve and transform in order to remain relevant in a constantly changing environment. As a result, the same outdated funnels for growing a subscription base are becoming more unreliable. Instead, the focus should be on innovative and unique ways to attract and engage in building new subscription or reader funnels. My best advice is to use a data-driven approach to help you think outside the box. An example would be learning how non-subscribers use your products and read your content to convert them into subscribers.
To what current digital trends should our industry pay close attention?
With the depreciation of third-party cookies, publishers should stop depending on them and start building and implementing strategies to use first-party data instead. This type of data allows publishers to build a better relationship with the readers and consumers of their content.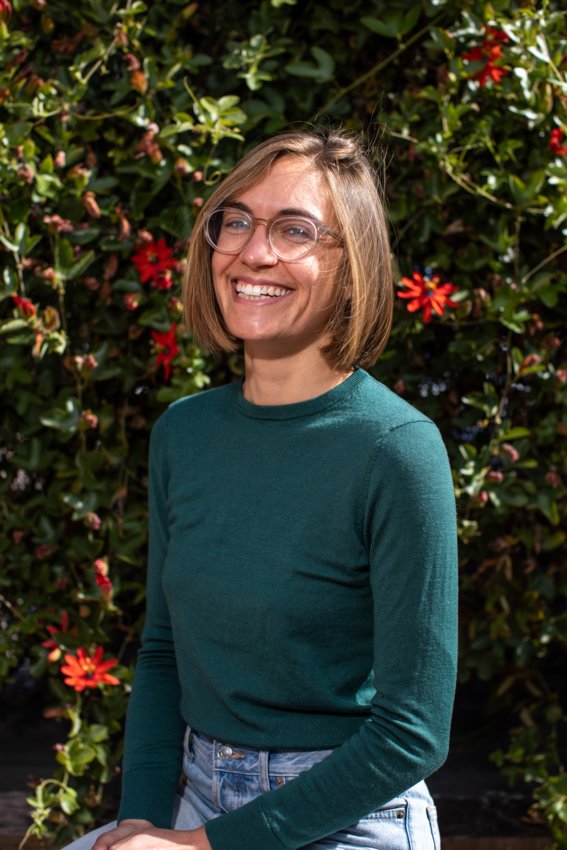 Tajha Chappellet-Lanier, 30
Associate Editor, Monterey County Weekly
Education: University College Roosevelt in Middelburg, Netherlands, bachelor of arts in politics, international law and philosophy
What advice do you have for other young professionals in the news industry?
One of the best (but most challenging) things I have done is allow myself to leave a job in journalism that was no longer fulfilling to me — without having an exact plan in place for what would come next. It was scary to take this risk, but it ultimately led to new opportunities that are a much better fit for me and that I would have been very unlikely to encounter if not for my choice to leave. I'd encourage other young professionals to notice what's no longer working for them and find a path to change it — even if that means taking a leap.
Also — and this is advice directed at me, too — I'm a huge believer that we need to foster better news media literacy and that at least part of the responsibility for this lies on the shoulders of journalists. Let's get better at illuminating the journalistic process for our readers, listeners and viewers. It may seem obvious to those inside the industry, but the jargon and specific rules of the craft are not always self-evident. We need to get better at explaining why what we do is valuable.
How do you create compelling content that addresses the needs of a diverse audience?
For me, this is all about collaboration! One person can only know (or know about) so much, so we're smarter together. I'm lucky to work with a diverse team, each member who brings their background, experiences, education, etc., to every story.
I'd also include our readers as important collaborative partners who help bring new questions and stories to our attention from their worlds and according to their own needs.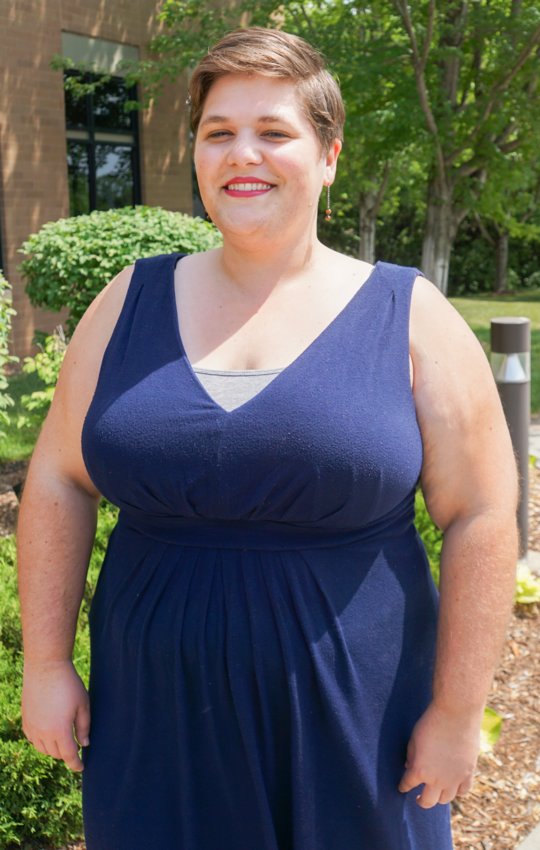 Mara Gawarecki, 30
Managing Editor-Digital, NFR Communications
Education: University of St. Thomas, master of arts in English and Thomas Aquinas College, bachelor of arts in liberal arts
What advice do you have for other young professionals in the news industry?
I sort of stumbled into my career covering the community banking industry. It certainly wasn't what I envisioned doing in college, and it wasn't what I thought of when I thought of journalism. But my openness to trying new things and tackling challenges outside of my expertise led me to a rewarding role in a relative niche corner of the news world. I would encourage someone just starting in their news career to embrace change and openness to things outside your original vision and goals.
How did you bridge the gap between traditional and digital journalism?
By learning to understand the differences between the two media forms — stories might work well in print one way and differently in digital formats. It can be easy to get caught up in what story receives the most clicks or social media engagement, and that can be gratifying in knowing that people are seeing and appreciating your work. But it's also easy to see that things that are buzzy or tailored to the moment (or SEO) aren't always the best content from a craft or content perspective. Those metrics have definite value, and they can help guide choices, but they shouldn't be the sole measure of what's worthy of space on the website or in our magazine.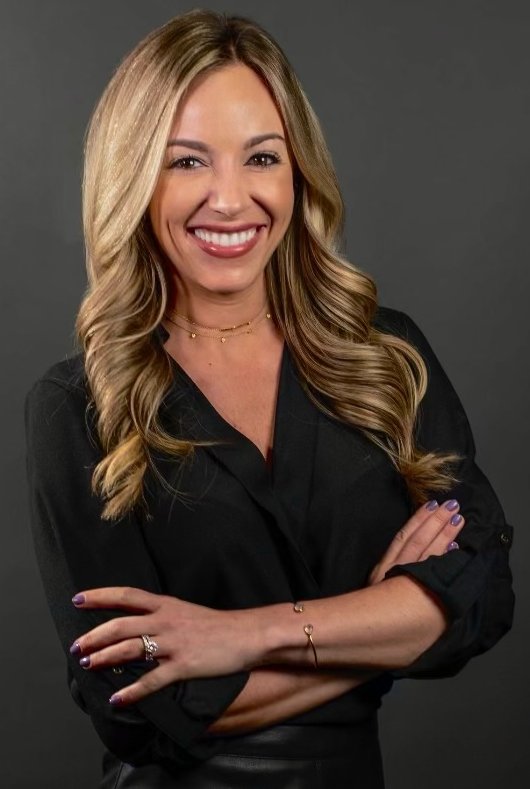 Erika Hale Smith, 32
Vice President, Events and Sponsorships, Boston Globe Media
Education: Northeastern University, bachelor of arts in communication and media studies
What advice do you have for other young professionals in the news industry?
Always be willing to adapt. The industry is constantly changing, so it is important to network, build and maintain relationships with others who will help you evolve and stay as current as possible. No matter how much experience you have, always commit to learning from others regardless of where they are in their career.
Finally, and most importantly, remember to have fun and set limits. News and events are both demanding industries with long days. Burnout is very real, so make sure to prioritize balance to stay happy and perform at your best.
Aside from the work-at-home culture, how has the current pandemic climate informed or altered your approach to engaging your audience?
The events industry was forced to pivot rapidly two years ago, from primarily in-person programs to a nearly completely virtual line-up. Since the pandemic started, Globe Events has hosted more than 400 virtual events, ranging from job fairs and discussions with healthcare leaders to a Cocktail Club series featuring local bartenders and restaurants.
I'm fortunate to work at a media company with talented journalists across both The Boston Globe and Boston.com newsrooms. We see our events as an extension of that journalism — a platform for them and our sponsors to share their insight and expertise. Our audience follows that, and they've shown they want more ways of receiving trusted information. So while we'll continue to host events on breaking news and high-profile issues, we also realize the importance of hosting a variety of events to give our audience the chance to unwind and enjoy different types of content each day.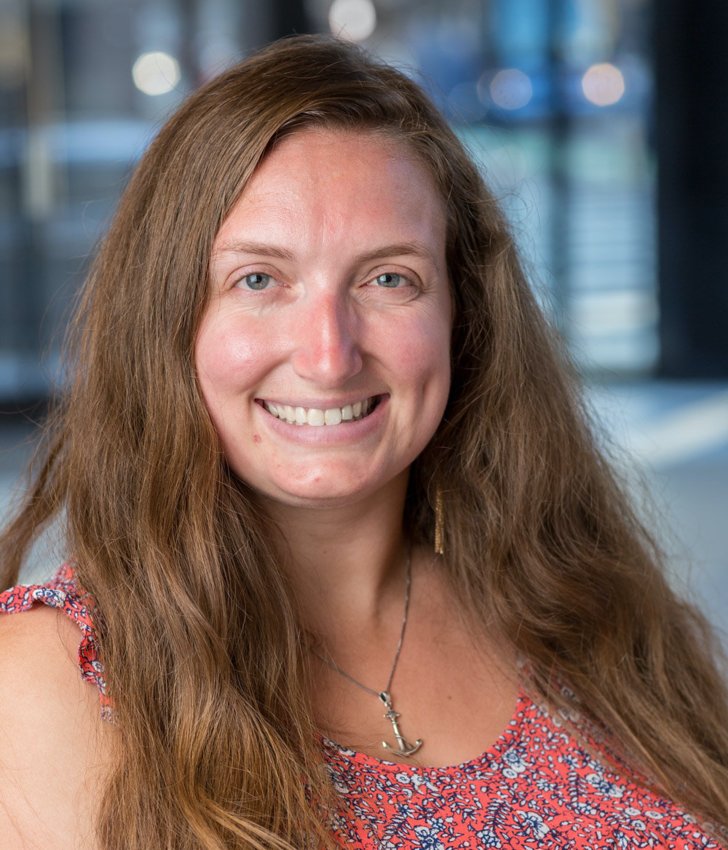 Julie Hirshan Hart, 34
Digital Editor, The Laconia Daily Sun
Education: Flagler College, bachelor of arts in media production and journalism, minors in pre-law and Spanish
What advice do you have for other young professionals in the news industry?
Curiosity is one of the best skills you can develop. Learn as much as you can about anything and everything that interests you. Being a great journalist is about more than just writing. Read as much as you can from a variety of sources, especially anything recommended by someone you trust. In your writing and work, be open and honest about what you know and what you don't. In the age of misinformation, transparency goes a long way in building trust. Admit mistakes and be quick to fix them, taking the lessons learned to inform your work and help you do better the next time around.
What is your favorite thing about working for a local community publication?
Connecting with readers and seeing the relationships grow is so rewarding. It's motivating to get feedback so we can learn and improve to serve them better. Community journalism offers us an opportunity to set our newspaper apart from the mainstream media and focus on local issues that impact the lives of our readers. From school honor rolls to crime news to community fundraisers to health, we're able to cover topics that matter to our region. With a 21-year presence in our community, I'm proud to be among a group of local businesses that support one another and lift each other up.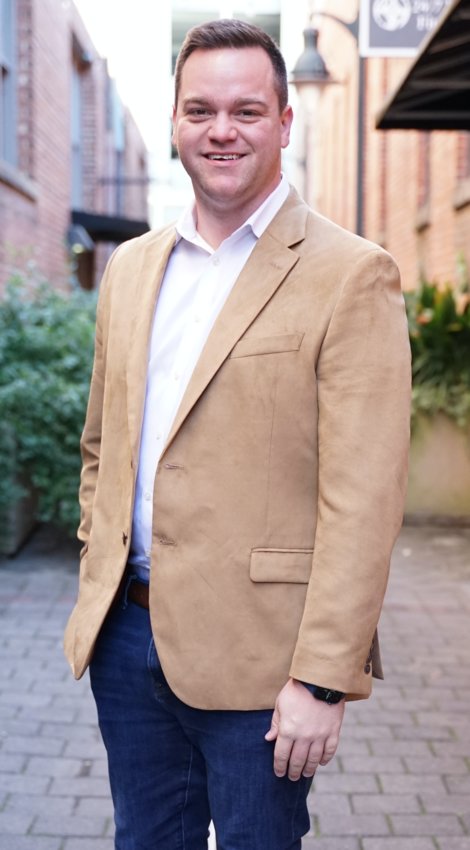 Chase Heatherly, 30
Chief Revenue Officer, Evening Post Newspapers' Community Newspaper Group Division; Publisher and Advertising Sales Director, Free Times and Post and Courier's Columbia operation
Education: Anderson University, bachelor of science in marketing and business management
What advice do you have for other young professionals in the news industry?
My first bit of advice to other young professionals in our industry is to have the courage and take the initiative to think "outside the box." That is one of the benefits that young professionals bring to the news industry; they are not experienced in or beholden to the days when our industry was print-centric. Our industry is rapidly evolving, and we need fresh ideas to help us adapt and be successful.
My second is to consistently remind yourself of the value of our mission and work. Quality local journalism is vital to our society. We grew up in the age of social media and receiving information from all directions online. The journalism our organizations provide is unique and needed amidst this complex network of information that can so easily be found in the palm of our hands. Unfortunately, I think sometimes we lose sight of that.
How do you bridge the gap between traditional and digital journalism?
I believe in reaching readers "where they are" digitally and making the reader experience as seamless, thought-provoking and valuable as possible. Accordingly, I am a proponent of interest-based e-newsletters, quality mobile app experiences, engagement through events and using social media in a manner that genuinely interests and engages our audiences. I believe these four will continue to bridge the gap and allow us to make inroads in the digital space.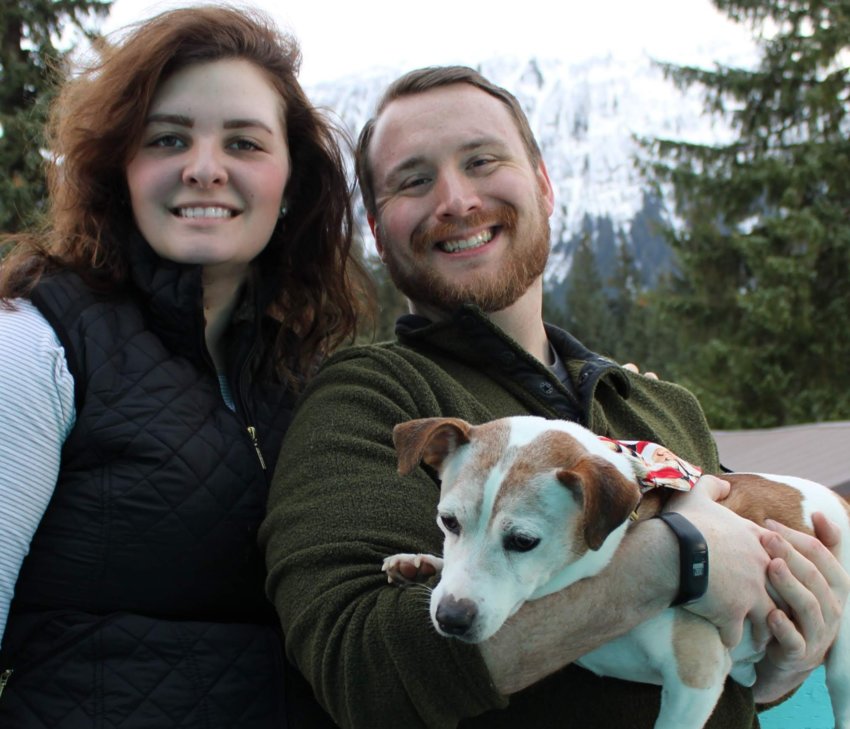 Ben Hohenstatt, 29
Managing Editor of the Juneau Empire, owned by Sound Publishing
Education: Auburn University, bachelor of arts in journalism
What advice do you have for other young professionals in the news industry?
Be ready to redefine your comfort zone, be willing to do work other folks don't want to do and take a thoughtful approach to the work. You'll be surprised by what you wind up being good at and what opportunities arise.
How have you motivated your staff during this pandemic?
I'm fortunate to work with dedicated professionals who are generally intrinsically motivated. Reminding staff that we're doing incredibly meaningful work as the paper of record for Alaska's capital city during a period that will get a sizable chapter in future history books typically gets us over the bumps that come up.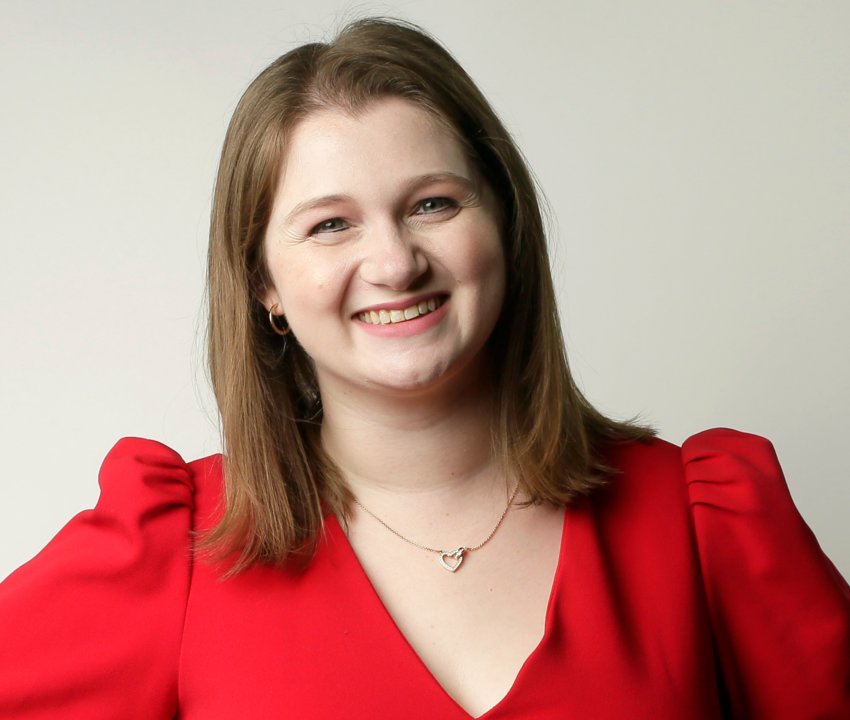 Danae King, 29
Immigration and Religion Reporter/Columbus Storytellers Project Coordinator, The Columbus Dispatch
Education: Bowling Green State University, bachelor of science in journalism
What advice do you have for other young professionals in the news industry?
It can be easy to get lost in the daily chaos of journalism and breaking news, but it's essential to make sure you don't let opportunities for big stories pass you by. Always be looking out for something you can delve deeper into, explain more to readers or put a face on.
Work hard to carve out time in your day to work on those bigger projects, even when it seems impossible. A quick call here or there or shooting off some emails for a deeper story at the end of a long day working on breaking news can make more of a difference than you think. You are your biggest advocate, so make sure you stand up for yourself and fight for the stories you believe in.
What is the most interesting story you have covered?
I spent years reporting on priest sexual abuse of minors in the local diocese through a series called "Catholic Secrecy." During my time reporting, I spent hours in the library of a local seminary, tracking the assignments of accused priests and putting them into a database for readers to use to see if their parish ever hosted an accused priest. I also spent months writing updates as Catholic Diocese of Columbus officials announced accused priests and changed their practices to be more survivor-friendly. Then, last spring, I got the chance to write the most interesting story of all: that of a local priest sexual abuse survivor. A 39-year-old was rediscovering his memories of abuse after years spent suffering from PTSD. He allowed me and a photographer and videographer to chronicle his life for months as he worked to confront his demons, heal and try to help other survivors.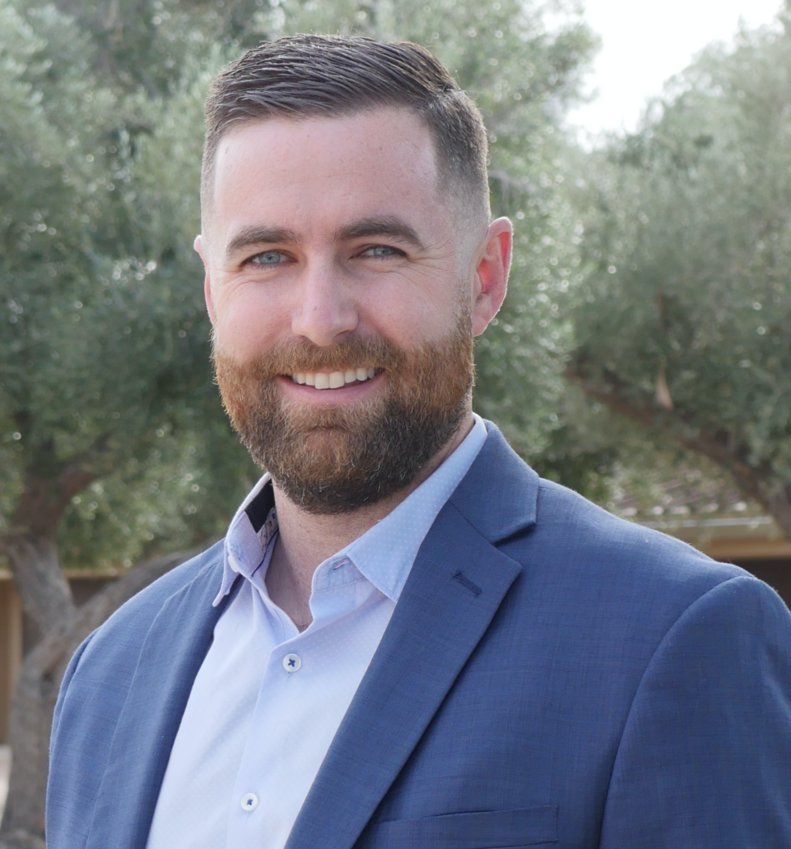 Brian Kramer, 32
Director of Digital, Kramer Media
Education: University of Phoenix, master of business administration; Northern Arizona University, bachelor of arts in business administration
What advice do you have for other young professionals in the news industry?
As our industry evolves into its digital future, we'll need a new business model and revenue to support it. This will require new ideas. Strategize, evaluate and take risks. Adopt a customer-centric approach to delivering products. Understand the value we provide. Think big. Local journalism depends on it.
If you could predict the "next big thing" in news media, what would it be?
Reader revenue is a critical component of sustaining journalism. Like many other news organizations, we've focused on using data to improve our websites and newsletters and establish a closer relationship with our readers, which has led to an increase in digital subscriptions. This will become more critical as our industry evolves and revenue from legacy products shifts to digital products.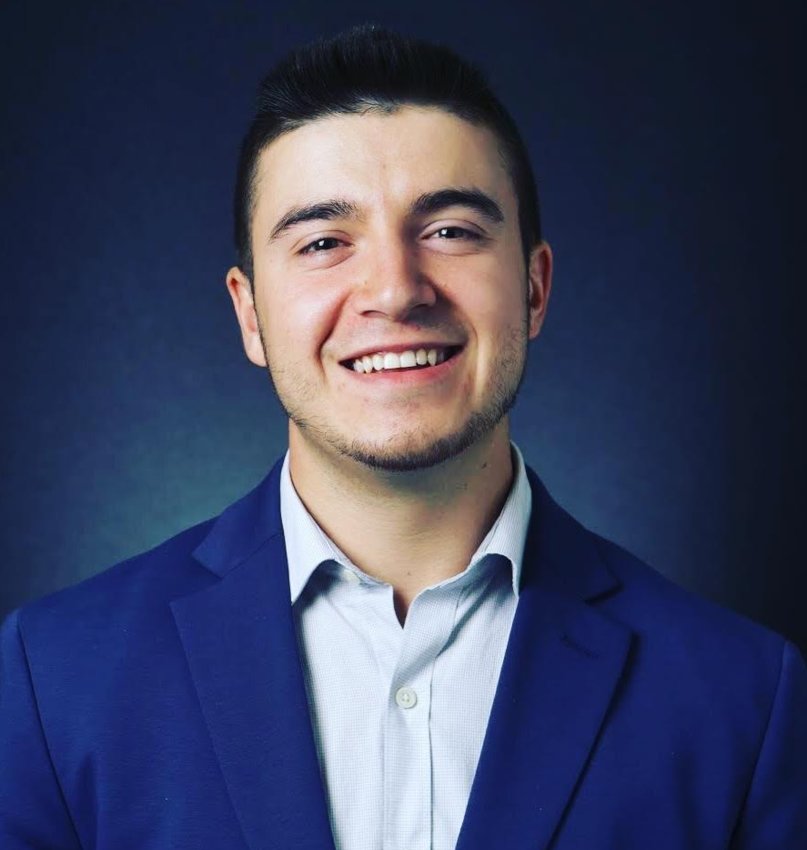 Gary Lavariere, 28
Chief Revenue Officer, New England Newspapers, Inc.
Education: Massachusetts College of Liberal Arts, bachelor of science in business management
What advice do you have for other young professionals in the news industry?
The media industry is changing and evolving every day, and you must continue to adapt and embrace the change as it presents itself. As a young professional in the media industry, it's crucial to continue your personal growth every step of the way through networking and seminars. Additionally, stay in touch with the leaders you meet along the way, as they can be an incredibly valuable resource as you navigate through the industry.
What keeps you optimistic about working in our industry?
I believe in the need for quality local journalism in every community. Studies show that a community without a local media source suffers in a multitude of ways. While there are certainly highs and lows working in this industry, I love the fast-paced environment and the constant change and problem-solving that comes with it. Finding ways to solve those problems and further adapt to the digital publishing world keeps me optimistic about the industry.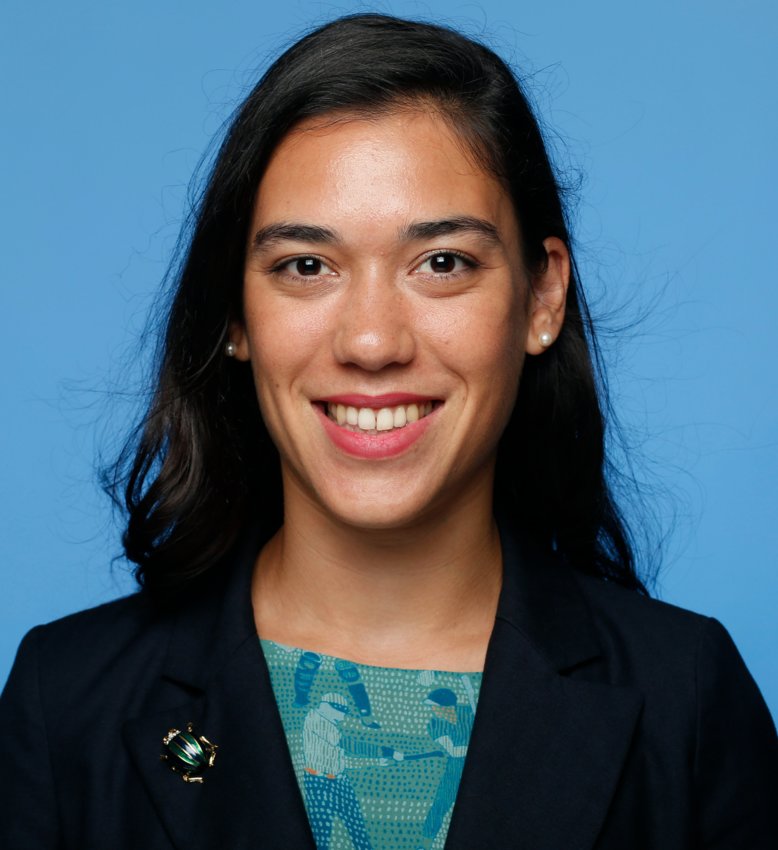 Samantha Melbourneweaver, 30
Assistant Managing Editor, Audience, Los Angeles Times
Education:
Arizona State University, bachelor of arts in journalism
What advice do you have for other young professionals in the news industry?
Maintain hobbies and friends outside of journalism. Do it for self-care and anti-burnout reasons, of course, but also because worldview gets to be so small if all you do is work. You are a better journalist when you have a fulfilling personal life.
Stop thinking of other news outlets as your competition. Your work is competing against Netflix and TikTok and dating podcasts, which is scary, sure, but it also means there might be Netflix-y, TikTok-y, dating podcast-y ways to share your journalism, too.
What is the best "coaching" advice you've received?
Seek feedback — especially when you're trying something new, but also when you've been doing it for a while and think it's going pretty OK. Nothing strengthens your idea, propels your work to new heights, and inspires collaboration like talking to other people you believe are knowledgable about what you're working on. I love talking to people in different teams, newsrooms or even to people outside of our industry about my new ideas or roadblocks to get a sense of how people outside of my bubble perceive things. Almost every one of your problems has been solved somewhere else — I promise.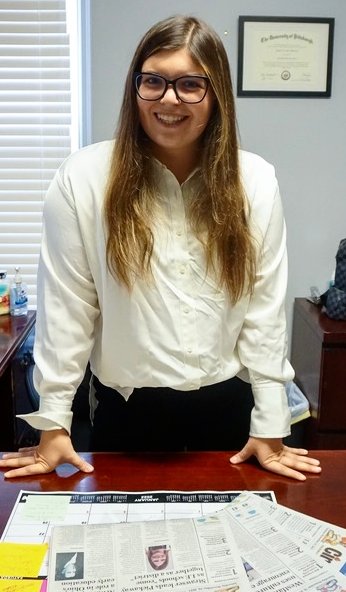 Emily Moore, 26
Executive Editor of APG Media of Ohio, Circleville, Ohio
Education: University of Pittsburgh at Johnstown, bachelor of arts in journalism, with a minor in English writing
What advice do you have for other young professionals in the news industry?
Stay passionate. The field of journalism has its ups and downs, but it is a field that has honor and pride attached to the name. Whether it is a day where hardly any news is happening or a day when everything that can happen comes about, journalism will put your dedication to the test through multiple trials and tribulations. So when you have the chance to tell people you are a journalist, say it with pride and ownership and enjoy the trip you take.
Never stop learning. The field is forever changing and so is the world. A journalist's job is to change and adapt to what is going on in the world and reflect that in a story you get to write with your own voice.
What is the most valuable skill you have learned on the job?
I have learned to be an observer and listener. Being able to tell my story in words has been the greatest tool because in those words is where I can be loud. I have learned to be observant of little things in a scene to add to my story — little things that most ignore. I have learned to listen and let a source take control of a conversation because that builds trust and respect and can sometimes bring out a new story — a better one.
Being a journalist is about letting your voice be heard in a silent way, so why force your voice to be heard when it is not needed? As a journalist, you have to earn respect in a community and know your readers. Being observant and truly listening to what community members have to say is one of the greatest skills a writer can have because you are a community's voice, too.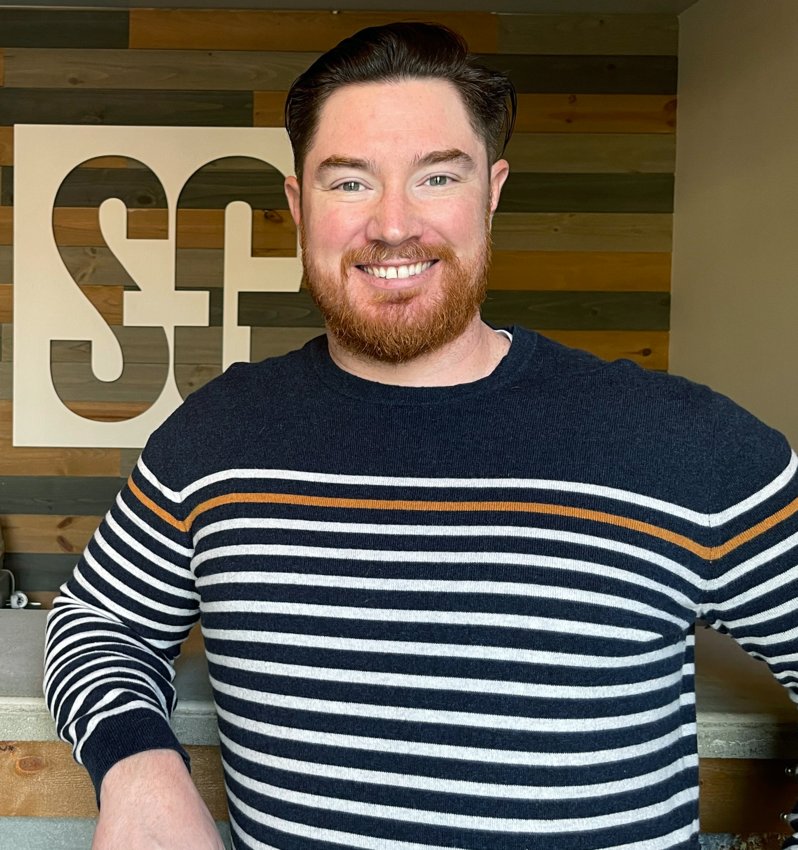 Paul Myers, 33
Editor, The Sun-Gazette
Education: California State University, Fresno, master of public administration and bachelor of arts in public administration
What advice do you have for other young professionals in the news industry?
Find a news outlet the works for you. I'm the editor of a small paper in the San Joaquin Valley of California. We do not cover the halls of Sacramento, and we barely mention state politics in our coverage. We aim to cover the stories that happen in Tulare County from a wholly local perspective. I have friends who have worked in newsrooms big and small. Some of them love the demanding pace of their beats, but others have been broken by the grind of writing 8-10 pieces a day with the urge to "punch up" their stories. I'm fortunate to be part of an outlet that works to put reporters in positions where they'll succeed and constantly teaches them how to make their stories better. Work for an outlet that you want to work for. I honestly believe that you will enjoy the work and be a better professional for it.
What is your approach to creating a sustainable business model for local media companies?
The first step is to do away with the message that without the press, corruption will reign. While I know it's true, and everyone in the industry knows it's true, it doesn't resonate with readers. And in the days where weeklies are closing and dailies are shrinking, trying to scare readers into subscribing has not been helpful.
My approach at The Sun-Gazette has been to ensure that our journalism is sound. Of course, that means we have sacrificed being first on many stories or foregoing pieces in the name of ethics that other newspapers in the community have covered. But because of this sacrifice, we have built our reputation as the most legitimate news source in our community. We refrain from editorializing news stories. When we feel compelled to opine on a topic, we write a thoughtful editorial. And we put almost no effort into crime coverage unless there is an evident trend.
Once we gave an identity to our coverage, we began a new marketing campaign focused on telling people the importance of local news. Our publisher, Reggie Ellis, and I are featured in 11 ads that outline journalistic principles and highlight how local journalism makes communities better. By putting ourselves in front of new people and relying on our reputation, we have grown our subscribership to an all-new high.
Increasing subscribership has lent itself to larger, more regional advertisers, which has become a resurging source of revenue in recent years. I believe that a newspaper has greater staying power relying on grounded journalism than relying on stories that drive traffic for the sake of advertising dollars.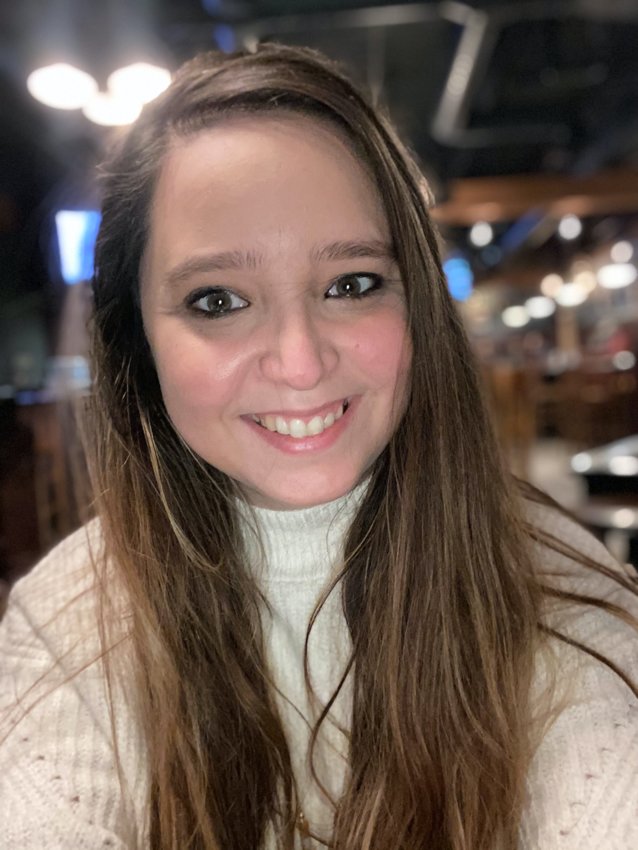 Ambrosia Neldon, 31
Publisher, Leader Publications (Boone Newspapers, Inc.)
Education: Western Michigan University, bachelor of arts in rhetoric and journalism
What advice do you have for other young professionals in the news industry?
Our industry is ever-changing, but our mission is not. Though our jobs may seem thankless in a world of comment sections and "fake news" claims, know that the work you do is not only important, but vital to sustaining healthy, prosperous and educated communities.
How are you personally engaging with your readers?
I believe the best way to engage with readers is to be a good neighbor. This means being a strong civil servant — volunteering in the community, joining civic organizations, attending local government meetings and frequenting local businesses. I take pride in living in and investing in the same community I serve, which allows me to engage with readers at the local grocery store just as much as I do on my social media feed.
Pratheek Rebala, 26
News Developer, The Center for Public Integrity
Education: George Washington University, bachelor of arts in international affairs
What advice do you have for other young professionals in the news industry?
Listen and learn from others. We are all surrounded by incredible colleagues who have something they can teach us. So don't be afraid (or too proud) to ask questions or reach out for help.
Don't compete; collaborate. Build relationships with journalists in other newsrooms and those outside the industry. Then, when pitching stories, look for ways to tap into those relationships to broaden the scope and impact of your work.
Support and fight for yourself and your fellow journalists. We all know our industry's systemic problems. It might not always feel like it, but you do have the power to improve our business. Be an ally. Stand up for your colleagues. Share your salary info. And absolutely unionize your workplace.
Why is data important in journalism and news media?
At the Center for Public Integrity, we focus on uncovering systemic inequities in our society. Although, often, going into an investigation, we don't have a sense for what the story is, our first question is always "what data is out there." This systematic approach is crucial to look past pre-existing notions to characterize the scope and extent of these issues.
Data also allows us to reach our audience in new and creative ways using interactive graphics and other tools that enable our readers to contextualize the story in ways we otherwise couldn't. For instance, for our story on polling place changes in Baton Rouge, we used voter file data and polling place locations to build a graphic that readers could use to visualize every single voter affected by each decision to move or close a polling place.
Similarly, data allows us to build tools to empower other reporters to localize stories and broaden the impact of our investigations in ways that would be impossible for us to do ourselves.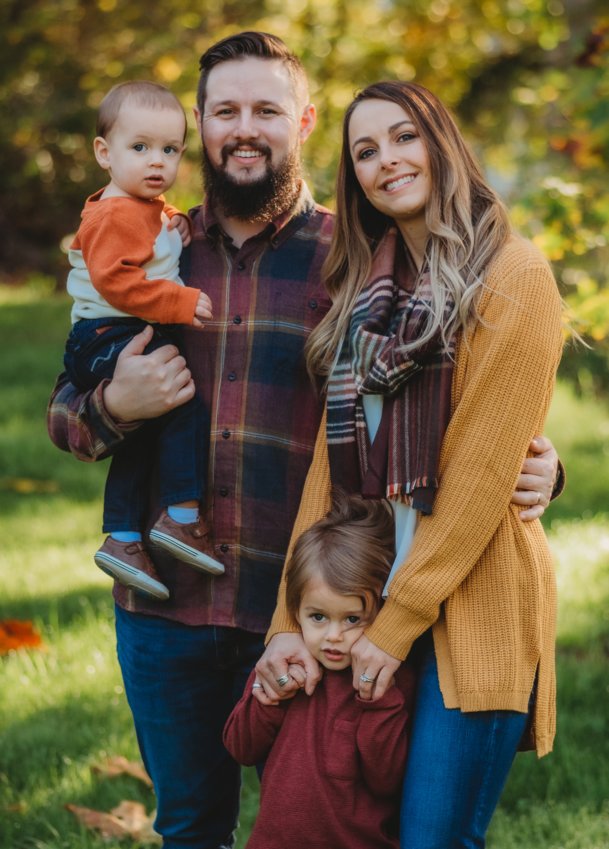 Kyler Roden, 30
Advertising Manager, The Daily News, Longview, Washington
Education: Washington State University, Vancouver, bachelor of science in psychology and human development
What advice do you have for other young professionals in the news industry?
Take pride in what you do. The news industry is essential to each and every community, and the constantly evolving nature of the industry can present challenges and provide incredible growth opportunities. Look at change as an opportunity to reach new heights; continually strive to learn and grow just as our industry does each day.
Don't be afraid to ask questions and seek the answers you need to succeed. In advertising, knowledge and understanding are critical components to success. If you want to help a business grow and thrive, you need to understand its goals. To find the information you need, you can't be afraid to ask questions.
Remember that, from the newsroom to the sales department, we are all a part of the same team. While we each have our duties and responsibility and strive to reach our goals in different ways, we all have the same overall mission — to provide a reliable and credible news and advertising source for our community.
How do you deal with making tough decisions as a leader?
When making tough decisions, if possible, I take the time to think through the decision. It's important to weigh the pros and cons and determine what I believe is the most sensible choice. Then, I work to view the decision through an unbiased scope to make the best judgment for the company and my team. Once the decision has been made, I do my best to own it and be genuine and honest with the parties involved. Finally, I strive to present the answer with conviction and stand behind my choice. And remain confident in my decision, knowing that by taking the time to think about all aspects, it is, in my eyes, the best option.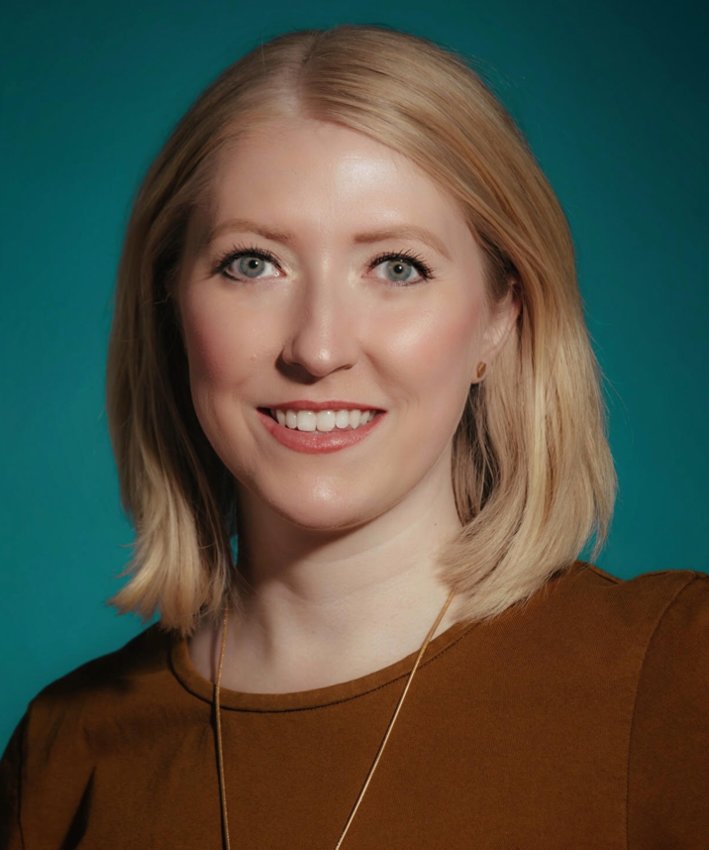 Kelsey Ryan, 33
Founder & Publisher, The Beacon (The Kansas City Beacon and The Wichita Beacon)
Education: Emporia State University, bachelor of science in political science, minor in journalism
What advice do you have for other young professionals in the news industry?
Build the place you want to work. It's up to us to rebuild our industry, but we must build things more equitable and more financially nimble. There are more resources than ever before to help you start a local news organization in your community. So if you feel a tug in your heart that you should explore it, don't ignore that feeling. Research. Talk to other founders. Reach out to the folks at Local Independent Online News (LION) Publishers and the Institute for Nonprofit News (INN). But most importantly, talk to people in your community about what they need from journalism. That audience is key to any venture's success.
Lastly — and this is hard for some of us — try not to wrap up your identity too much in being a journalist. Instead, give yourself time to learn new things and build yourself as a human outside of work.
What do you think the news media landscape will look like in 10 years?
I hope to see a thriving, diverse ecosystem of news outlets springing up in news deserts across the U.S. — nonprofits, hyper-local for-profits, digital-only, multimedia, breaking news, investigative, single subject, multi-lingual, etc.
That diversity is good for our democracy. We need a marketplace of ideas. No matter your political persuasion, the need for accountability and information about how our government and society functions is critical, from city hall to the White House. We're in a sea change and must continue supporting the free flow of information for the next decade and decades to come — supporting facts, defending truth. And there are people in our communities who want the same.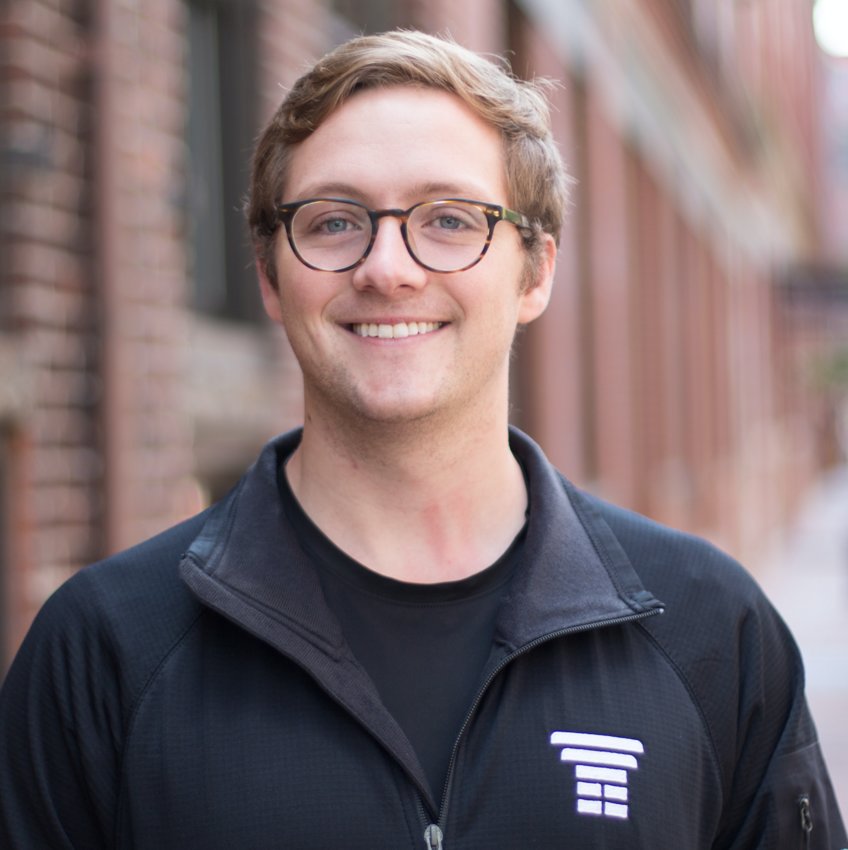 Jake Seaton, 26
Founder & CEO, Column
Education: Harvard College, bachelor of arts in computer science and journalism
What advice do you have for other young professionals in the news industry?
There are many challenges facing the news industry. My best piece of advice is to pick one and fix it. Find the challenge you feel uniquely passionate about and qualified to make a difference.
In your experience as a founder of a company supporting this industry and a fifth-generation news businessperson, what is the most critical thing that this industry must achieve to continue to be sustainable and relevant?
We all know the industry is changing, and it will look radically different in the coming decades. It is critical, amidst change, that our industry embrace technological advancements that provide more sustainable business models and actually make a difference. Since starting Column, we've encountered occasional resistance to change and innovation within the industry that is understandable, given the history, but this mentality is ultimately a considerable risk to sustainability. With Column, we're trying to tell a better story of how technologists can support the industry's future.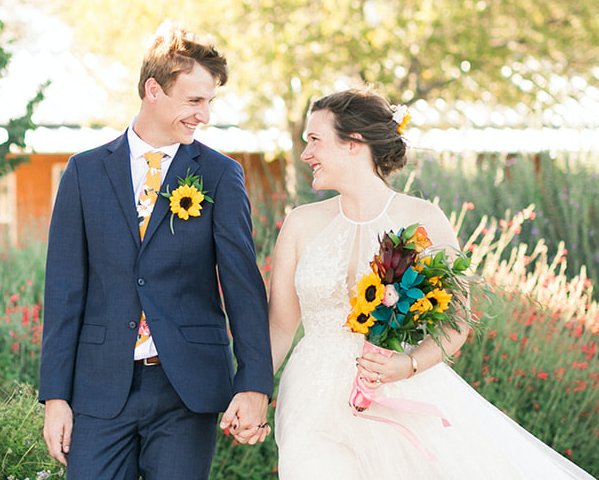 Samuel Sutton, 26
Managing Editor, Fredericksburg Standard-Radio Post
Education: Midwestern State University, bachelor of arts in mass communication, minor in journalism
What advice do you have for other young professionals in the news industry?
A few things — First off, when applying for a position that may say "Breaking News Reporter" or just "News Reporter," don't think of that position name as only what you'll be doing. Be excited and willing to write and learn about everything your publication covers. Also, if you don't know how to do something, that's OK. In fact, that's great. Not knowing something means you're still growing. Learn on the go; take criticism constructively and with a grain of salt. As one of my former coworkers, Amy McDaniel, told me — be a sponge.
Take time for yourself. Don't be afraid to use the vacation days provided to you because that's the only way you'll stay sane. And last but not least, when in a managerial position, meet your employees where they are and listen more than you talk. Life is hard, and you know that. Be understanding.
How can we as an industry better use video strategies in covering our local communities?
Some papers are already doing this well, and others still need help. Here's the thing — I could go on and on and overwhelm you with what videos you should do and why you should be doing them, but as a wise adviser of mine once said, thinking about what all else we should be doing at our publications is stressful.
Always remember this: How do you eat an elephant? One bite at a time. When covering a story, simply do as you always do. Think, "How can I best tell this story?" If you can think of a cool documentary-esque video, just jump in and make it. If it's a video like you would see on a news channel, do that. We all have cameras, phones and, possibly, simple video editing software on our standard computer.
Videos should work as a bonus to your reporting and, if you're making enough of them, as a revenue generator, as well. To improve videography, look at other publications and see how they're using video as a bonus to their coverage. My personal favorites are the Milwaukee Journal-Sentinel, the Fort Worth Star-Telegram and The Arizona Republic.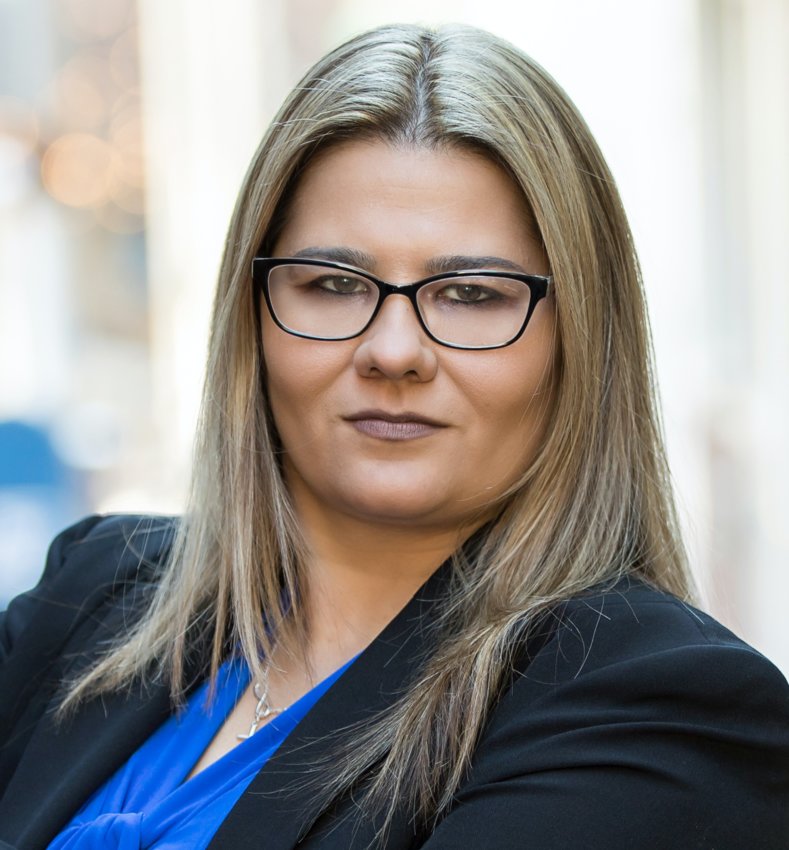 Jessica R. Thomas, 33
General Manager, Adair Progress, Inc; Publisher, The Wayne Weekly; Publisher, Lake Cumberland Current
Education: Casey County High School
What advice do you have for other young professionals in the news industry?

Advertising and news coverage go hand in hand. Advertising is one of the primary sources that brings in revenue, and news is why people pick it up and purchase it, be it a magazine, newspaper, etc.
The different departments must also go hand in hand to have a successful edition week after week. They must work together like a fine-tuned machine, and the best way to understand what other departments go through is to offer to help them in your downtime.
Each department encounters different obstacles. For example, advertising might be slower one week or have to deal with a demanding customer while maintaining professionalism. Editorial might feel like they are just going around in circles, and graphic design might feel they are just waiting for something to be sent into the press room. We all have good days, but it can make the best day difficult when we hit some of these issues. That is when the helping hand is most beneficial.
Even if you do not know how to do something, always be willing to help. A team willing to help each other and understand some of the frustration is a successful team. Also, never feel that any job is beneath you. Any job that is worth doing is worth doing right.
Finally, know your audience's demographic region. They have to be able to understand what they are reading. For instance, you might have a master's in journalism from a prestigious school. Still, if your audience consists primarily of people with a lower level of formal education, you shouldn't use terms that would not be familiar.
Always be respectful, and remember that if you encounter a difficult person, no matter the situation, you do not know what they are going through.
Where do you see the future of print heading?

I see larger populated areas like New York, Los Angeles, Chicago and Houston gaining a stronger virtual presence. With the world moving faster and computers, tablets and phones at everyone's fingertips, I feel the virtual side of things will grow more significant in the next few years.
As far as rural America, I can see the virtual presence increasing. However, I still think the local county papers, with local news that highlights achievements, human interest stories and sports, will hold onto print copies, as well. Even with the growth of technology, people should not forget about the small printing presses, because these small newspapers record the history of a place.
Who says, in 20 years, you will be able to lookup an article written today and find it safely kept on the internet? At our newspaper, we bind our editions, and the public can come and look at them any time. We are a county record of history in the making.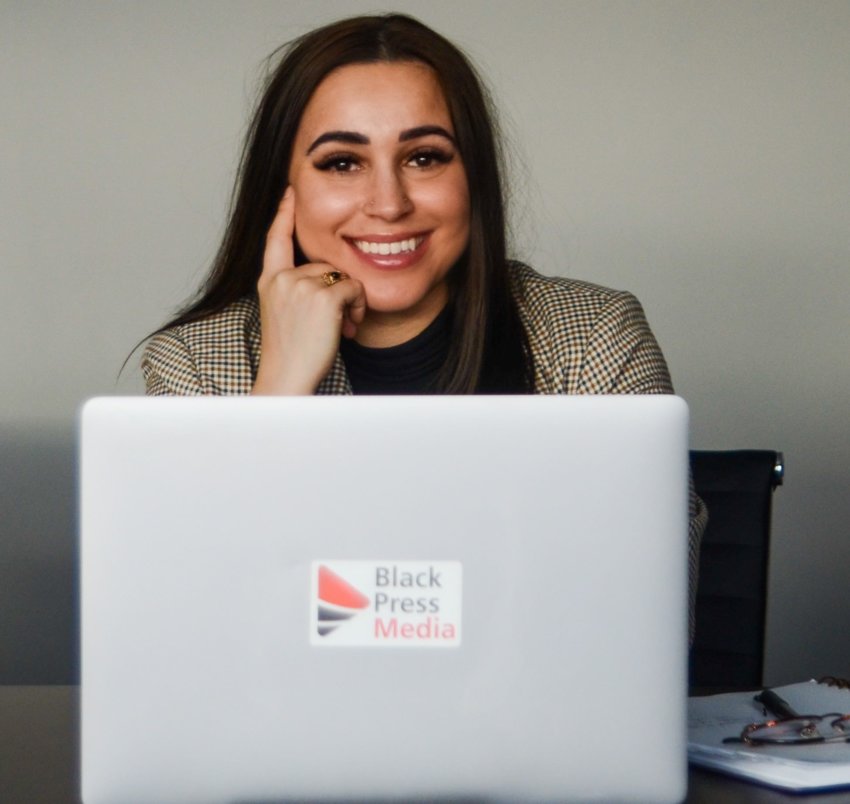 Ashley Wadhwani, 28
Digital Content Editor, Western Canadian Operations for Black Press Media
Education: Thompson Rivers University, bachelor of journalism
What advice do you have for other young professionals in the news industry?
At the core of good journalism is the courage not to shy away from asking questions, no matter how challenging, and the innate yearning to connect and empathize with someone, regardless of differences. I firmly believe that the same can be said of good leadership. The news industry is multifaceted, and there will be people you meet along the way — in editorial and in the business operation — that have so much knowledge and mentorship to offer. Recognizing that as an opportunity to learn and collaborate, especially in such a fast-changing industry, is key to a sustainable future for journalism and journalists.
What is the most difficult lesson you've learned as an editor?
The unfortunate truth is that the rise in disinformation online has muddied perceptions of outstanding and credible journalism to some. As a journalist, I have quickly learned that there will always be a vocal minority who won't be onside with the tireless work we are doing. Still, truthful reporting is the best way to combat false and misleading information. For the readers who rely on us, those opinions cannot and will not get in the way of telling the important stories that chronicle our society.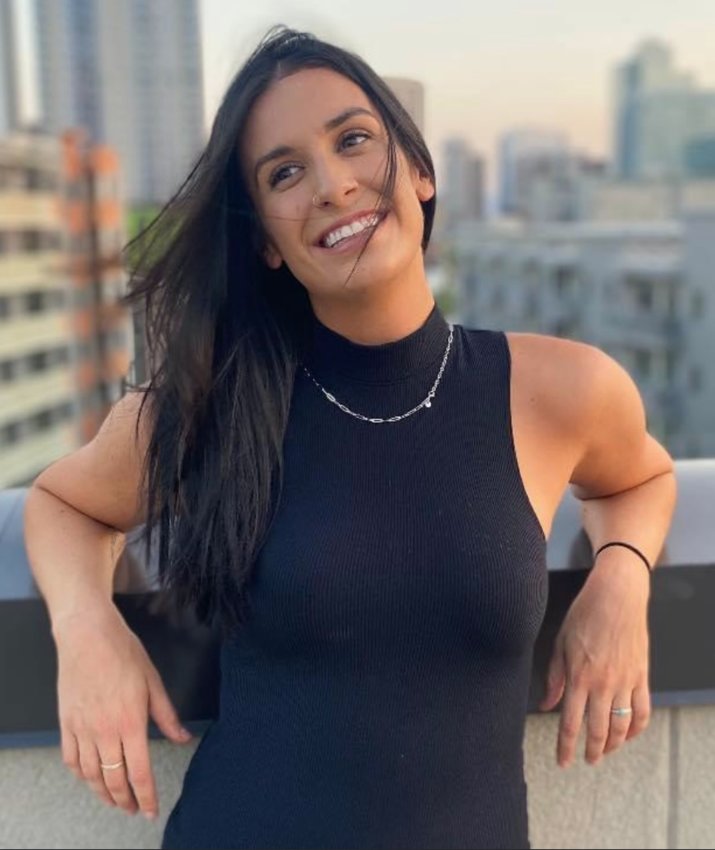 Danielle Woodward, 28
Audience Engagement Strategist, The Arizona Republic & USA Today Network
Education: Michigan State University, bachelor of arts in journalism
What advice do you have for other young professionals in the news industry?
Work in a newsroom that values you and your work and encourages a healthy work-life balance. Find mentors in and outside of your newsroom who inspire you. Don't be afraid to advocate for yourself and the new ideas you bring to the table. You were hired for a reason, and you deserve to be at that table just as much as everyone else in the room. I also can't stress enough how important it is to find an identity outside of your job to avoid burnout.
What is your strategy for creating content that will engage audiences?
I try to ask myself what type of content or information would be most helpful for our readers at the moment, what would make them walk away from our page feeling smarter and how can we communicate that to various audiences on different platforms. I also try to take myself out of a journalist mindset and instead think about the types of content that I find useful or compelling as a social media user.
It's also essential to make our audience engagement a two-way street. I want our followers to see themselves in our coverage and to know that we're actually listening. This could be everything from inviting and responding directly to reader critiques and praises to writing stories that directly answer our followers' questions about a news event. Of course, this type of two-way engagement helps us to better tailor our coverage to readers. Still, it also creates a stronger relationship with an audience willing and excited to engage with us because they see that we're actually listening.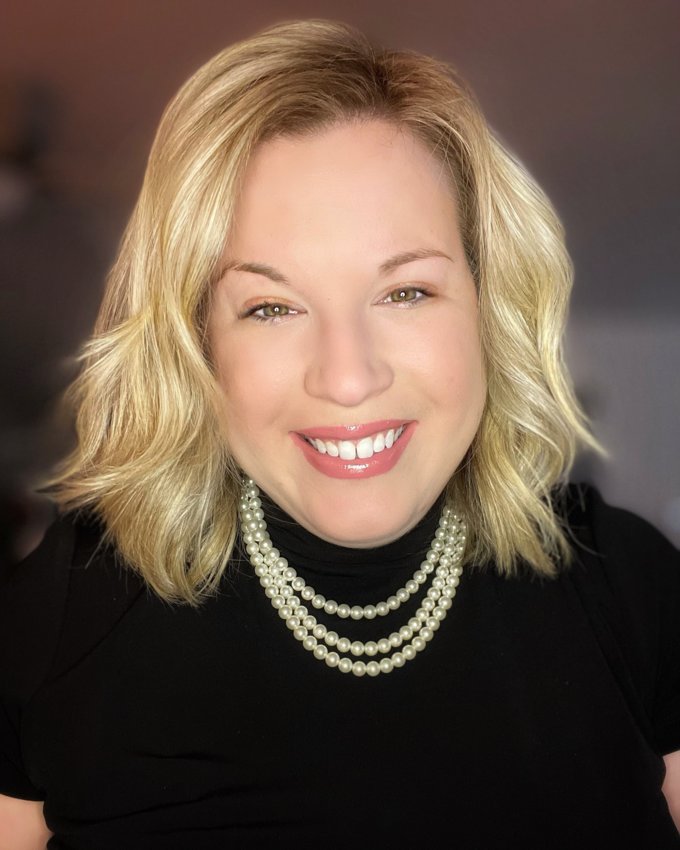 Felicia Zegler, 32
Special Publications Manager and Associate Editor, Bucks County Herald, Lahaska, Pennsylvania
Education: Arcadia University, bachelor of arts in English
What advice do you have for other young professionals in the news industry?
Immerse yourself. Get to know how every department functions in your organization. This has been what has helped me the most.
Every single person you work with is a crucial piece of a puzzle that comes together, and in our case, each and every time the newspaper or a special publication comes to life. Understanding the business as a whole will help you grow within your company and be an invaluable asset to your team.
It's also important to never give up and believe in your work. There will always be a need for news, and the work you're doing within the industry is vital to the community you serve.
What is the key to connecting with your community?
Authentic relationships. Integral to our work culture is a genuine connection with our readers and the communities we serve. We personally respond to every call, letter, email or social media post. As journalists, fellow residents and supporters of others' missions, we are in the community. All of this helps to form authentic connections and trust, allowing everyone to thrive. When we became a nonprofit last year, the outpouring of support was tremendous. Over and over, they use the word "love" when describing how they feel about the Herald. They know it's their paper, too.