On February 2, 2022, CNN Worldwide President Jeff Zucker resigned after it came to light that he'd had an undisclosed but consensual relationship with another CNN executive.
Six days later, Richard J. Tofel wrapped some context around Zucker's ouster in his "Second Rough Draft" newsletter. "Virtually every big company in America now has a rule against personal relationships between bosses and people who report up to them. There are important reasons for this, ranging from the possibility of lack of genuine consent in such relationships to the most blatant sorts of conflicts of interest to the impact on other staffers who must navigate these situations," Tofel wrote in a column he titled "On the Culture Problem at CNN."
"And Zucker's case, notwithstanding the apparently entirely consensual nature of the relationship, may have been an extreme one: numerous reports on the timeline indicate that he hired his partner into a plum job, set her salary, promoted her, presumably evaluated her performance, and perhaps lied about the relationship to his own bosses, colleagues and outside journalists. That's more than enough to get anyone fired. It's also, unfortunately, not all that remarkable, even almost five years after #MeToo," Tofel opined.
Exit Zucker, and enter Chris Licht, whose career in broadcast news began in the mid-1990s. He's credited with developing and producing "Morning Joe" at MSNBC. Before his latest role as chairman and chief executive officer at CNN Worldwide, Licht was an executive producer at CBS' "The Late Show with Stephen Colbert" and the vice president of programming for CBS News.
Licht was just 38 years old when he suffered a cerebral hemorrhage. He wrote about the experience in the 2011 book, "What I Learned When I Almost Died: How a Maniac TV Producer Put Down His BlackBerry and Started to Live His Life."
He ascended to the chief position at CNN in May 2022, a transformative time for the media company. A $43 billion merger between AT&T's WarnerMedia division and Discovery Inc. was finalized on April 8, 2022, placing CNN under the Warner Bros. Discovery umbrella. And CNN had just tried and failed at its CNN+ streaming venture, which intrigued the rest of the news media world. Licht had some formidable challenges ahead — and our attention.
The promise and peril of CNN+
CNN+ debuted on March 29, 2022. The streaming service had been in development since the previous summer. The network had an all-star lineup. Chris Wallace, a staple on Fox News for 18 years, was tapped for a new talk show. CNN also wooed Audie Cornish from NPR. Actress Eva Longoria was planning to take viewers on a culinary and cultural tour of Mexico in a new CNN+ show.
CNN+ had star power, and the network spent untold amounts building buzz around its debut. But subscriptions lagged.
On April 14, WarnerBros. Discovery CEO David Zaslav held a town hall with company employees and fielded questions from Oprah Winfrey. Variety's Jennifer Maas and Brent Lang reported about the event, quoting Zaslav, who said, "A year from now, the company will look very different."
One week later, after just 32 days in operation, CNN+ was dead in the water. Perhaps its fate was predetermined by the merger, which saddled WarnerBros. Discovery with $55 billion in debt. Austerity measures were imminent. "Subscription fatigue" may have been a factor, too.
In "Inside the Implosion of CNN+," New York Times' journalists John Koblin, Michael M. Grynbaum and Benjamin Mullin reported that CNN+ was averaging fewer than 10,000 viewers at any given time during its short-lived life.
They went on to say, "The near-instant collapse of CNN+ amounted to one of the most spectacular media failures in years, a $300 million experiment that ended abruptly with layoffs in the offing and careers in disarray."
Naturally, there was plenty of armchair quarterbacking CNN+'s demise, and admittedly, E&P might be accused of doing that here. However, some of the observations in the immediate aftermath had merit. For example, the day CNN+ shut down, Contributor Toni Fitzgerald wrote on Forbes.com that the fledgling streaming service foolishly failed to "lock up connected TV deals."
"CNN+ initially launched without a deal with Roku, one of the most popular platforms for streaming services, and wasn't available on Android TVs," Fitzgerald explained.
Front-line reporting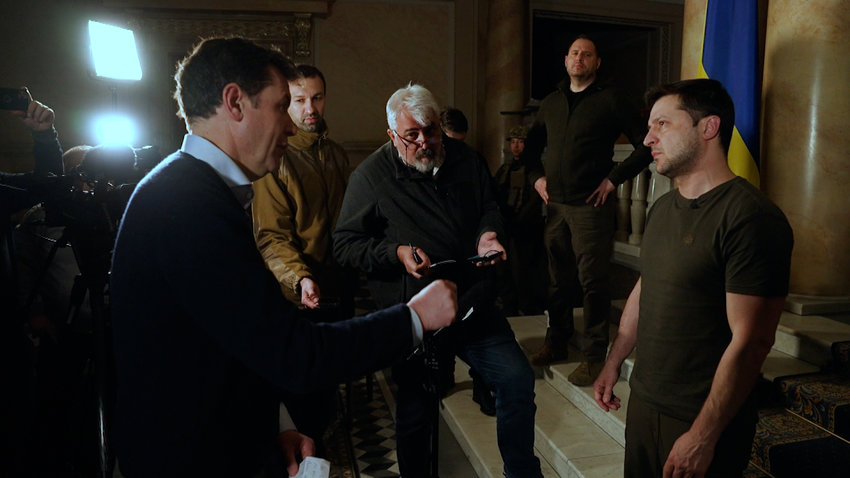 Streaming may have seemed the future for the network. But CNN drew on its past expertise in 2022, rising to the formidable challenge of covering war — a complicated, expensive, messy, dangerous, yet essential endeavor.
Thomas Evans is CNN's London bureau chief and the vice president of international newsgathering for Europe, the Middle East, Africa and Latin America. He has particular experience covering conflicts, hostile situations and natural disasters. He reported on Hurricane Katrina and the wars in Iraq and Syria. This year, he's been leading the network's coverage of Russia's war on Ukraine.
"The amazing thing about CNN is that we do have quite a legacy. If you were to look at our coverage today, you have Nic Robertson, who was one of the first journalists to get into Kherson. He was our field engineer in the first Gulf War," Evans said. "He was the guy getting the shot during the first Gulf War, and he's had a fabulous career, starting as a field engineer, then as a producer, and then became correspondent."
International Executive Producer Ingrid Formanek, who's been "in rotation" in Ukraine, also served as a producer during the first Gulf War.
In other words, when it comes to war coverage, CNN employs experts.
"Because of the 2014 conflict, we already had covered the war in Ukraine and never really 100% left," Evans said. "We didn't have teams there all the time, but we had a very good network of stringers and local journalists who we have on retainer. Ukraine was a place we had a pretty established network," Evans said.
E&P asked Evans what it takes to ramp up when war seems imminent.
"Until it happened, a lot of us really didn't believe Putin would invade," he recalled. "But we were getting a lot of heads up from our D.C. bureau, which was seeing a lot of red flags. Although most of us didn't think it was going to happen, we couldn't ignore it. We had better have a considerable presence in Ukraine because, frankly, if it happened, it would be the biggest story of the year, or if it didn't happen, that would also be a big story. At the time of the invasion, we had a very significant footprint on the ground. I think we were the largest international news organization in Ukraine at the time."
The network cycles news teams in and out of Ukraine every month or so. Reporting on war is traumatic and taxing, and burnout is a concern. Staff is prepared with hostile-environment and situational-awareness training and first aid courses. Counseling resources are available upon their return, and employees are encouraged to use TRiM (Trauma Risk Management), a program developed by the British military to help identify and treat Post Traumatic Stress Disorder (PTSD).
When E&P spoke with Evans in November, Christiane Amanpour had just returned from broadcasting in Ukraine. Senior International Correspondents Sam Kiley and Matthew Chance were bound for Ukraine. International Diplomatic Editor Nic Robertson had been there for about a month when he reported on the liberation of Kherson, from which Russian forces had withdrawn. CNN Comms told E&P that the video of Robertson's reporting from Kherson had garnered more than 1.6 million views online.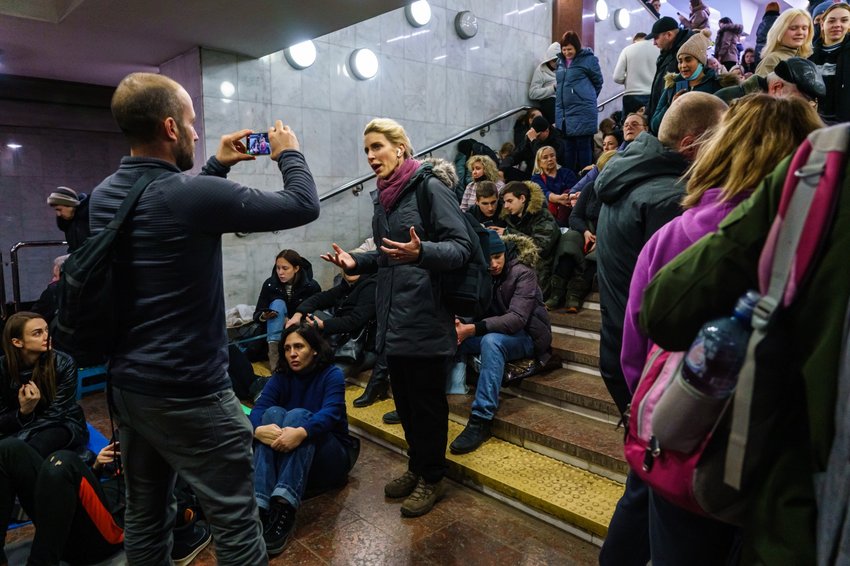 There are logistical obstacles to scale. The network can't fly in personnel; they have to enter Ukraine by land via Poland. Early on, food and fuel were hard to come by, but Evans said they've been able to establish a supply line since.
"But the big thing for us is the same thing that anyone in Ukraine faces — electrical power. Often, things are running on backup generators and batteries. The power is sort of hit-or-miss because of Russian airstrikes on infrastructure," Evans said.
Another challenge is disinformation, which is par for the course in war, but social platforms have amplified the problem. Evans gave an example of how critical analysis debunked Russian propaganda. "In the early days of the war, Russia put out a series of photos that they said were tanks moving away from Ukraine. We had our very clever investigative producers looking at it. They located all the photos, put them together, and realized that the Russians were just driving the trucks around in a giant circle. Yeah, [disinformation] is a huge part of our coverage, and I think will be a huge one going forward. While it's not new, this is definitely the worst we've ever seen in the conflict."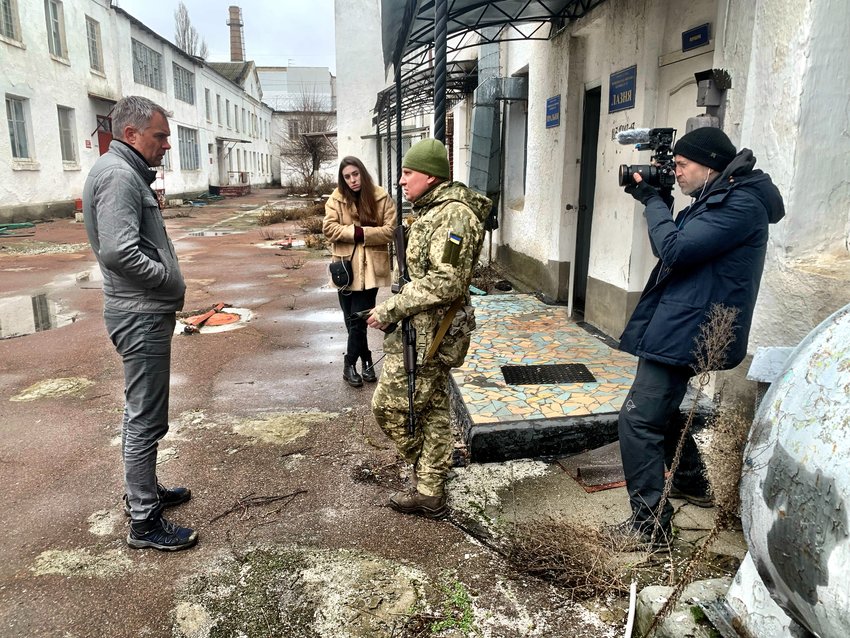 Nine months have now passed since Russian troops invaded Ukraine. War has a way of waging on. That's not only fatiguing for correspondents; it can be for viewers, as well. Evans said that CNN keeps the world tuned in by focusing on people.
"I remember being in Iraq during the surge and telling one of my editors in New York, 'If you want me to do a piece on the surge with graphics and numbers, I can, but everyone's eyes are going to glaze over.' … We really have to keep reminding people that these aren't numbers; these aren't statistics. It is just red lines on a map where people gain or lose territory. These are real people with real families and real suffering, and focus on the humanity of it," Evans said.
Clarissa Ward, CNN's international correspondent covering the war was awarded the National Press Club's 2022 Fourth Estate Award for her reporting.
Of course, CNN isn't alone in Ukraine. Evans lauded the work of other outlets — the BBC, ITN, Sky News and Al Jazeera — but said that CNN is the most consistent in its coverage, devotes more resources to it, and has a "deep bench" of reporters, producers, stringers, handlers, and other news pros filing dispatches from the front lines.
That "infrastructure" allows the network to stay for as long as the story takes.
"I can't speak of the future, but historically, [CNN has been] committed when others haven't," Evans said. "We were in Iraq a lot longer than anyone else. We were in Afghanistan for 20 years and are still there."
Evans said he expects budget belts to tighten, citing "a tough time" for media. At CNN, Evans said, "There's going to be a restructuring of some sort, but we don't really know what it is yet. I think it's human nature that makes people nervous. I think it's a bit of a wait-and-see at this point."
"But Ukraine is a priority," he asserted.
Personnel and programming changes
Despite the wellspring of stories that come out of war and an election year, the network needed a way to rebound from the CNN+ heartbreak, to save face with viewers, to offer them something new, to rework the lineup, and to make sure some of those high-priced contracts weren't in vain.
Chris Wallace remained to host "Who's Talking to Chris Wallace." "Stanley Tucci: Searching for Italy" was canceled in December. The show earned two consecutive Primetime Emmy Awards for Outstanding Hosted Nonfiction Series. The network issued a statement about the cancelation that, in part, read: "We want to thank the Stanley Tucci for his dream partnership on this series. We look forward to collaborating on the upcoming Eva Longoria: Searching for Mexico, for which he serves as an executive producer. "Searching for Mexico will air on CNN in 2023."
Audie Cornish stayed on as a correspondent and anchor for CNN. Don Lemon moved from his late-night time slot to a revamped "CNN This Morning" show, co-hosting with Kaitlan Collins and Poppy Harlow.
Anchor Jake Tapper, who'd hosted "The Lead with Jake Tapper" at the 4 p.m. and 5 p.m. (ET) timeslots, got a primetime slot at 9 p.m., pitting him against MSNBC's "Alex Wagner Tonight" and "Hannity" at Fox News. According to CNN Communications, Tapper filled the 9 p.m. time slot through the midterms, choosing to return to his afternoon time slot after the election, with "Anderson Cooper 360" filling the 8 p.m. to 10 p.m. primetime block.
Some in the public and media were surprised to hear the mid-August news that Brian Stelter, the nine-year host of "Reliable Sources" — at the time, the longest-running show on CNN — had been laid off and that the network outright canceled the Sunday-morning staple. It was one fewer voice to criticize the press for its failings.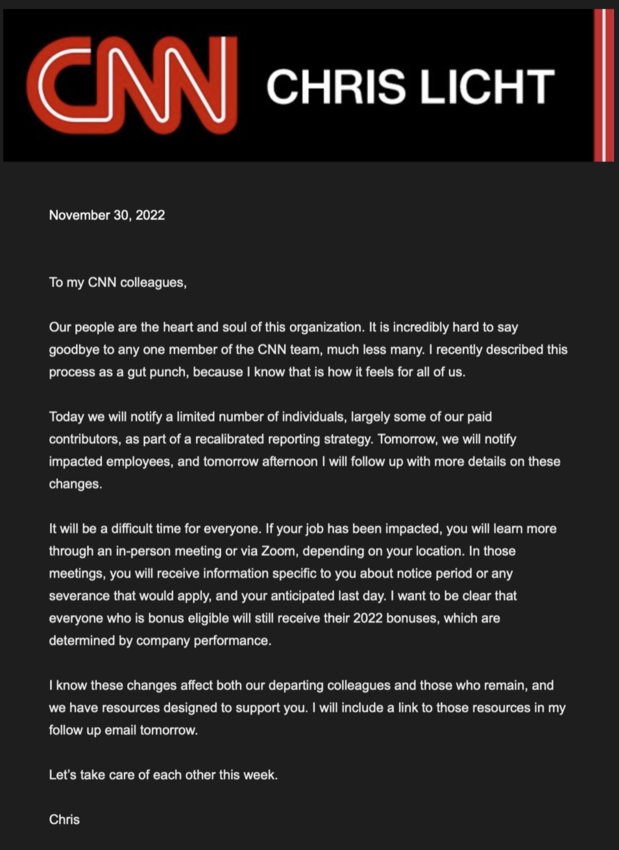 Erik Wemple, media critic at The Washington Post, penned an op-ed about Stelter's departure, laying the blame at the feet of Chris Licht, whom he accused of "succumbing to propaganda from Fox News, which has been gunning for Stelter for years."
Earlier in the year, conservative outlets like the Daily Wire began calling for Stelter to be fired for not holding the former network boss' feet to the flames over the non-disclosed romance and not being more full-throated in his condemnation of Chris Cuomo's ethical breach. Stelter was a frequent editorial target of Fox News' primetime hosts.
While the Sunday morning show shuttered, the Reliable Sources e-newsletter survived Licht's guillotine. Senior Media Reporter Oliver Darcy stayed on as editor.
On September 2, John Harwood — who'd come to CNN in 2020 after an illustrious career in newspapers and broadcast journalism — announced on Twitter that it was his last day at CNN.
Personnel changes under Licht's direction haven't been confined to on-air talent, and there have been some notable new hires. Former "CBS This Morning" producer Ryan Kadro was brought on as senior vice president of content strategy. Virginia Moseley was promoted to executive vice president of editorial for CNN's U.S. arm.
Licht was scrutinized in the press for appointing Chris Marlin, a personal friend, to the chief revenue post, as head of strategy and business operations. Marlin's background is in residential construction.
CNBC's Alex Sherman reported on October 26 that he'd spoken with sources close to Licht who said he'd like CNN "to cover stories more like a newspaper and less like Politico," with a "less obsessive focus on politics" and more content related to business, technology, sports and other news.
Though there's been speculation about the new boss' political proclivities, Sherman reported, "Licht hasn't told anchors or reporters to become more centrist, contrary to popular belief, according to people familiar with his conversations with talent." Nor did any CNN journalist with whom E&P spoke for this article suggest they'd been asked to tack right or modulate their tone.
In mid-November, Licht hosted a company-wide town hall of his own, moderated by CNN Anchor Alisyn Camerota.
Mere weeks before, he'd sent a memo to CNN staff, first obtained and published by The Hollywood Reporter. In it, Licht wrote, "There is widespread concern over the global economic outlook, and we must factor that risk into our long-term planning. All this together will mean noticeable change to this organization. That, by definition, is unsettling. These changes will not be easy because they will affect people, budgets, and projects."
Licht vowed to be "strategic" in the "right-sizing" of the company.
"I will not allow these changes to affect our position as the world's leading news source, and we will continue to invest in growth areas," his missive read. "When we conclude this process, CNN will still be the largest, most-respected newsgathering organization in the world. We will continue to cover any story, anywhere, any time — with more resources than anyone else. Full stop."
By mid-December, the entire live news team at HLN, including Robin Meade, had been handed walking papers. Political analyst Chris Cillizza was shown the door. And anchor and international correspondent Martin Savidge fell victim to "Licht's layoffs."
Pentagon Correspondent Barbara Starr parted ways with the network of her own accord after more than 20 years. So, too, did Executive Producer Javi Morgado, who announced in early December that he was leaving.
CNN begins the new year a leaner news media company. Time and ratings will tell if Licht's new direction was the right path.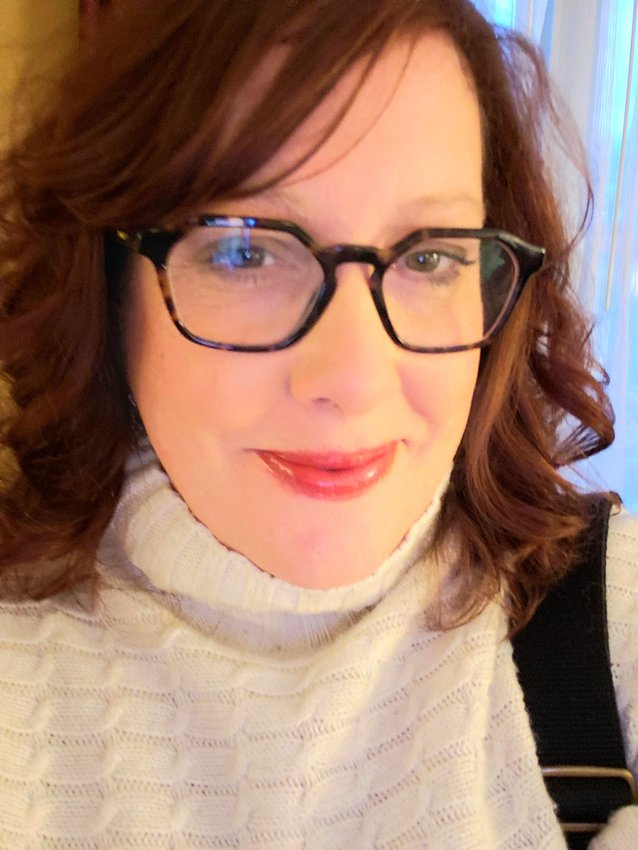 Gretchen A. Peck is a contributing editor to Editor & Publisher. She's reported for E&P since 2010 and welcomes comments at gretchenapeck@gmail.com.
CORRECTION: This story has been to reflect programming changes and CNN personnel titles.