On August 9, 2022, the Federal Bureau of Investigations (FBI) executed a lawfully ordered search of former President Donald J. Trump's Florida home and private club in connection with documents — including potentially classified information — he'd allegedly taken from the White House and refused to return to archivists, as required by federal law.
As the news broke, rally cries came from Trump's most ardent supporters, Republican allies in Congress and the media, for the FBI to be investigated, defunded and abolished entirely. Rep. Marjorie Taylor-Greene (R-Georgia) wasted no time plugging a new line of political merch with the logo: Defund the FBI.
On Fox News, U.S. Senator John Kennedy (R-Louisiana) responded to news of the search by recklessly suggesting to viewers, "The FBI and the Department of Justice are going to give Trump a fair and impartial firing squad." Lawyers for the former President took to the airwaves to suggest that the FBI had planted evidence, and there were news outlets that welcomed them on without challenge.
It became the "talking point" among conservative media — that the FBI and Department of Justice (DOJ) are not to be trusted.
Within days, a former Naval submarine officer attempted to attack the FBI field office in Cincinnati; he was later shot and killed by law enforcement. TikTok and other social media platforms saw a troubling spike in violent rhetoric used as recruitment tools for domestic extremists.
It was yet another in an interminable line of recent examples of how elections, law enforcement agencies, the courts, elected officials, branches of the government and the very rule of law — the Republic's framework — are under sustained and concerted attack remarkably by its own citizens and elected leaders.
In November 2021, the International Institute for Democracy and Electoral Assistance (International IDEA), headquartered in Stockholm, published a report on the state of democracy around the world. "Significantly, the United States, the bastion of global democracy, fell victim to authoritarian tendencies itself and was knocked down a significant number of steps on the democratic scale," the authors concluded, describing the U.S. as a "backsliding" democracy.
Protect democracy — a non-partisan, nonprofit group — published "The Authoritarian Playbook" in June 2022, designed to inform journalists about how authoritarianism takes hold, to recognize the symptoms and report on the threat in a measured, thoughtful and effective way. Its authors describe how cult-of-personality politicians and enablers corrupt elections, stoke violence, target vulnerable communities, politicize independent institutions, spread disinformation, aggrandize executive power and quash dissent — all now eerily familiar to the American people.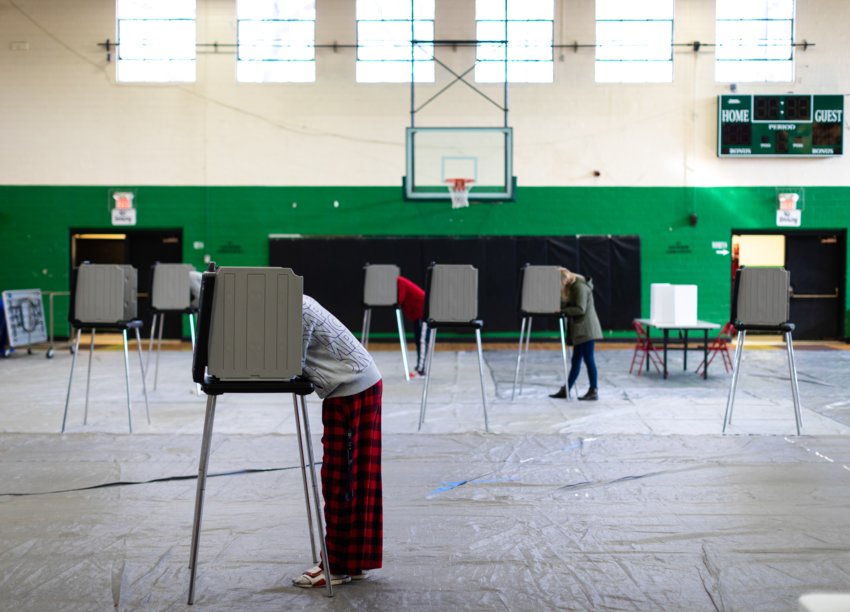 "The media has an essential role to play that is unbiased, but not neutral in applying a consistent standard about the threats to democracy," the Playbook's authors suggest. "In light of the authoritarian threat, the ongoing process of media evolution and adaptation necessitates that the media may draw on a different toolkit today than it did in the eras of Walter Lippmann's 'Public Opinion,' the Pentagon Papers or Watergate."
U.S. historians are also sounding alarms. As The Washington Post reported on Aug. 10, 2022, President Biden spent some quality video conference time with historians, who warned him of troubling trends and occurrences of history repeating.
"Comparisons were made to the years before the 1860 election when Abraham Lincoln warned that a 'house divided against itself cannot stand' and the lead-up to the 1940 election, when President Franklin D. Roosevelt battled rising domestic sympathy for European fascism and resistance to the United States joining World War II," The Post's Michael Scherer, Ashley Parker and Tyler Pager reported.
This was not the first time a president has been briefed on threats to democracy. The Post reporters noted that it's a practice dating back to the Reagan administration. Barack Obama sought perspective from historians on multiple occasions, "though the sessions fell out of favor under Trump."
Creating an historic chronicle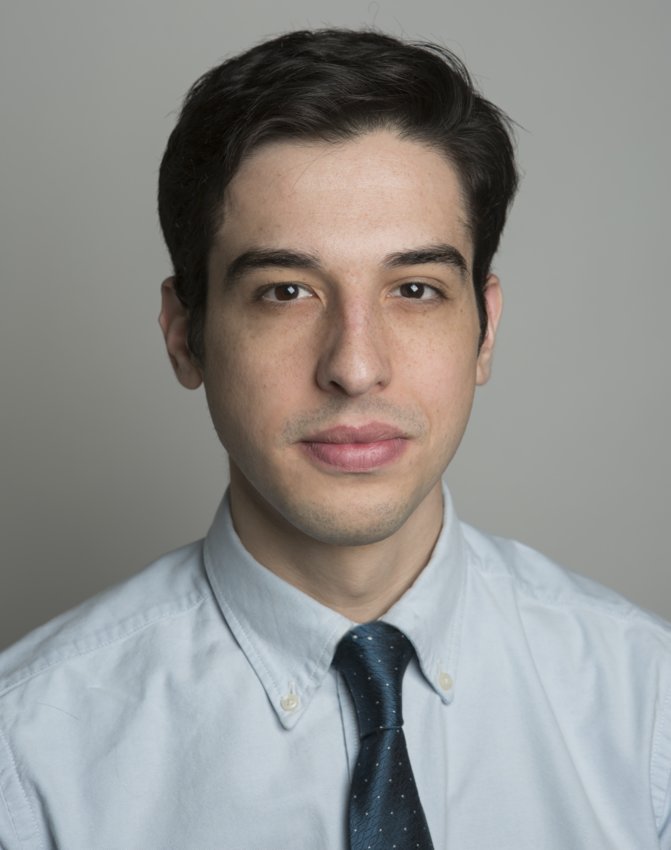 Sam Levine came to The Guardian in 2019 after reporting on voting rights for HuffPost. Initially, it was his focus at The Guardian, too. In time, his beat evolved to cover democracy more broadly, and today, his title is democracy correspondent. He works closely with Chief Reporter Ed Pilkington, as well as with the politics team, and spends untold hours reading and following up on local and state news from across the country. His audience is national, if not international, so he frames his coverage with that in mind, demonstrating that what's happening in Maricopa County or Milwaukee is relevant to their own lives — for example, the erosion of trust in elections.
"No matter where you live, it's a trend that we're starting to see across the country," he said.
One of the challenges on this beat is access to political candidates and elected officials who are less willing to communicate with the press.
"Regardless of what you publish, or how much effort you make to interview them, they'll put something out that says that the story is biased or that it's not accurate, but still refuse to talk to you," Levine said.
"I went to a summit for a group that was hosting election integrity workshops across the country, and I was kicked out of the summit," he recalled. "They wouldn't answer any of the questions that I submitted to them afterward. We had to publish a story that just said they declined to comment, which I think is unfortunate because our readers deserve to know their perspective, as well."
Asked about experiences that resonate with him, Levine recounted an April 2022 Trump rally in Michigan. Attendees lined up to get inside the venue hours before its start, so he took the opportunity to walk the line and speak with some of them.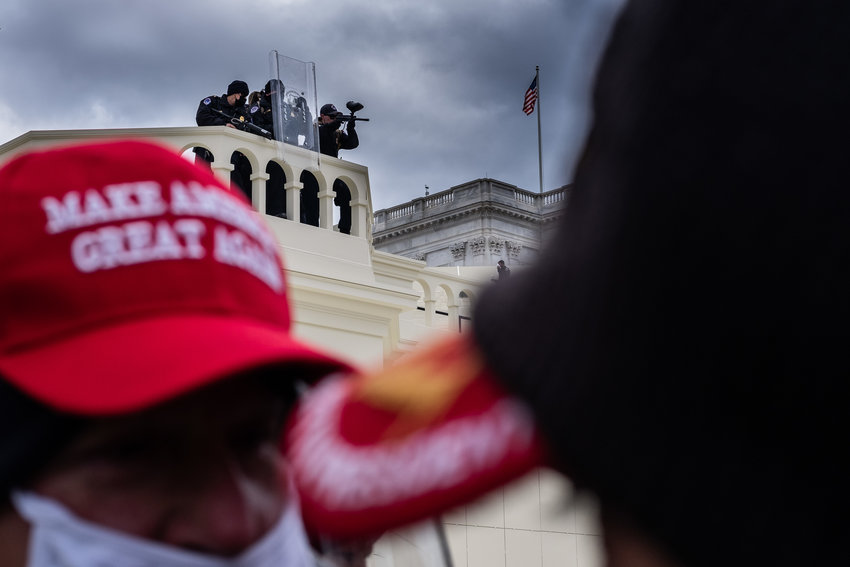 "Almost everyone I talked to, I asked, 'Is there anything that could convince you at this point that the 2020 election was not stolen and that the results in Michigan were accurate?' And almost every person I talked to said that there was nothing that could convince them, which really stood out to me," he said.
It's not unusual to have partisans working those lines, signing folks up to vote, but this rally was different, Levine recalled. Instead, there were asking people in line if they believed the election had been stolen as a pretense for signing them up to be poll workers.
"It made me aware that there's this huge infrastructure emerging to get people who questioned the election results to work elections — to be the people who are checking your ID as you come in to vote," he said.
"This belief that the election was stolen is getting at something that people feel, and it might not be something that a set of facts is ever going to dissuade them, but we have to report on where those emotions are coming from, where the belief is coming from, the rhetoric that people are using to encourage that belief. But it might not be something that a fact check is ever going to dissuade them from. This is much more complicated than people having simply looked at the wrong set of facts," he said.
And yet, Levine said that the best way to combat misinformation is to "stick to the facts."
"As we report on elections, we need to show the processes — how ballots are counted; what processes elections offices use to make sure your ballot is counted, and all the steps along the way to make sure that I am who I say I am when I show up to vote," he explained. "Figuring out ways to explain those processes and make them more accessible to people — to help people understand how these systems work — is becoming more important than ever."
Levine suggested that particular challenges to democracy require a bolder approach to journalism. We must tell the public when they are being lied to and by whom.
"There's been more of a willingness to treat voting rights and democracy as an area of coverage that is deserving of its own focus and its own reporters," Levine said.
"Before 2020, voting rights were seen as sort of mixed in with politics, and claims of fraud or efforts to make it harder to vote was just another political squabble. In the last two years, we've seen a shift away from that and to saying this is something that merits its own set of reporters covering it. That's been really encouraging to see," he concluded.
On the ground in Arizona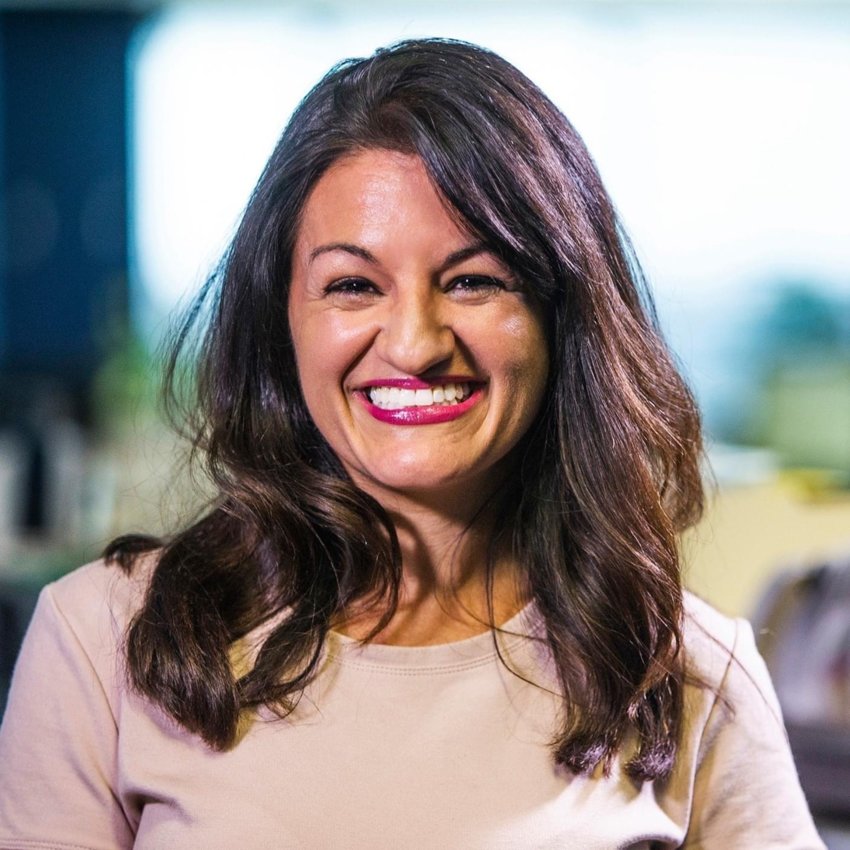 Yvonne Wingett-Sanchez's work in journalism began as an internship with The Arizona Republic in 2001. For nearly 20 years, she had what she called a "pretty conventional career," leading to a position as the news outlet's national political reporter.
"As part of that, I was asked — along with one of my other colleagues — to take a deep dive into efforts to subvert democracy and overturn the 2020 election in 2021 through the ballot review here in the county," she said. It was a transformative experience for the journalist.
"I read the job description that The Washington Post put out for the democracy reporter position in Arizona, and it was a clarifying moment for me, in terms of what I wanted to do with my life," she explained.
"I still consider myself a local journalist who is working for a national outlet, trying to tell the story of Arizona, where democracy is broken. We're asking why it's breaking, how it's breaking, and also where it's working, but also why people feel the way they feel about their government and this place back in Washington, D.C., which seems so far away," she said.
One of the challenges she faces doing this reporting is capturing the level of anger many Arizonans express to her. They are "deeply angry and deeply distrustful of the government," she said.
"It is manifesting in voting for people based on experiences that friends or family may have had with the government, or something they saw on social media that they don't even know is true or not. They watch the news without participating in a meaningful way and just show up to vote because friends or family members have told them to vote for a candidate.
"They're angry about inflation and gas prices and not being able to take vacations this summer," she continued. "Across the board, people seem really angry, and they don't know what to do with it. The most immediate thing they can do is vote for the people who make these wild promises about upending or overhauling the government. Even people who aren't all-in on the notion that the 2020 election was stolen feel like the election denialism is a gateway to feel affirmed — to feel a sense of belonging to a movement."
Echoing what other journalists have observed about a slide toward a post-fact world, Wingett-Sanchez noted that many Arizonans can't even agree on a set of facts essential for productive dialog and governance.
"Still, I think the key is to keep people talking," she suggested. "I'm not going to argue with them, but I will continue posing my questions based on factual information. Keeping voters talking is going to be key to trying to understand this moment."
Access to candidates, party officials and donors is increasingly impeded.
"In the past four years — and this is astounding to me — there have been so many debates and forums that [the press] hasn't been allowed to cover, even if the candidate wants the press there. A lot of these clubs have taken an insular position, and they view the press as the enemy," she said.
That, too, is manifesting in troubling ways. For example, Wingett-Sanchez recently covered a campaign event for a "MAGA slate of candidates" and was taken aback by the crowd's anger toward reporters. Standard operating procedures for events of this size call for press pens, which can be purposely restrictive for journalists, and yet today, afford a modicum of security. This event had none.
"I ended up at the corner of the stage, unprotected. At least with a press pen, you feel like, okay, there's some type of barrier that at least cues the audience that this was an area where you shouldn't go. There was none at this event, which left me feeling more vulnerable than I've felt before," she said.
Despite the challenges, she told E&P that she wakes up "excited for Monday" and looks forward to where this beat will lead her storytelling.
"Something we're watching is the lack of action by traditional conservatives, or the business community, to stand up and say publicly what they say privately," she said. In fact, Republicans who don't fall in line with election denialism are censored, voted out and ousted from the Arizona GOP — in other words, canceled.
"They have gone silent, and traditionally — at least in Arizona — they have been viewed as a guardrail or the people who looked to set the record straight, and they are completely silent," she remarked.
Reporting in from Fulton County
Democracy isn't only under assault in the nation's capital. States like Arizona, Michigan and Georgia are flashpoints. Take the case in Fulton County, Georgia, for example — a criminal inquiry into the former president's attempts to corrupt the 2020 election tallies.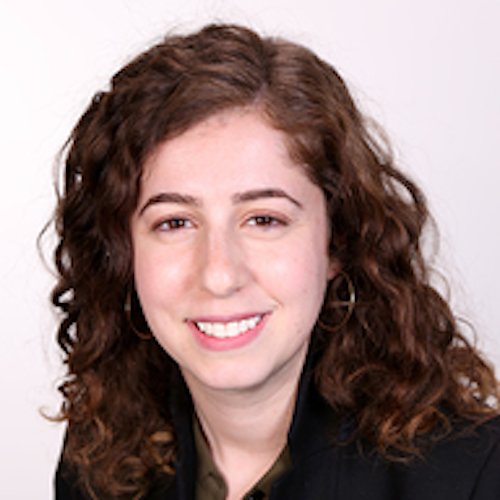 Senior Reporter Tamar Hallerman's first story about the Fulton County case for the Atlanta Journal-Constitution (AJC), published in February 2021, when the district attorney announced the investigation. Before that, she'd been more of an "enterprise features reporter," but coverage of issues like racketeering laws, how a grand jury works, and what makes the Fulton County grand jury special required more hands-on-deck.
Today, it's Hallerman's full-time beat.
One episode of interest to Fulton prosecutors is a leaked conference call among staff at the U.S. Attorney's office for the Northern District of Georgia. AJC Investigative Reporter Chris Joyner received an audio copy of the conversation, which took place shortly after the abrupt resignation of U.S. Attorney Byung J. "BJay" Pak. A
"It was a major get for my colleague," she said.
"He did not publish that conference call," she explained. "He ended up just quoting relevant tidbits from that and doing a pretty long in-depth story."
Naturally, the district attorney was paying attention, too, and subsequently subpoenaed AJC for the leaked audio of a conference call between U.S. Attorneys.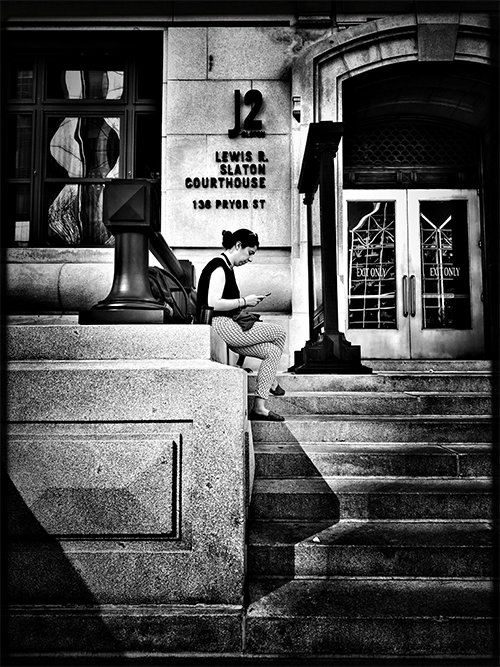 "We ended up reviewing it and making sure there was nothing that would have identified who the source was, and we made the decision that we would publish the conference call in full on our website, and then prosecutors would be able to listen to it on our site," she said.
They also offered the public some context, reporting what was learned from the call, how it helped glean some insight into how the investigation was unfolding, and how prosecutors may be building the case. "That was my guiding light as I wrote this story," Hallerman said.
"It feels a little bit like a David-versus-Goliath story when you think of the players here," she added. "You have Trump, who is well-resourced and has this army of lawyers working for him. He can still raise so much money, and he has a kind of hold on a substantial portion of the Republican Party. And then you have a local D.A. here — granted, this is one of the bigger D.A. offices in the state. But, in general, prosecutors don't like to take risks. They tend to be conservative with a small-c. They don't pursue cases they can't win."
The beat requires her to seek sources beyond Georgia — legal scholars who better understand the distinctions between federal and state laws. "It always helps to talk to folks who are outside of the local bubble here in Atlanta," she said.
You can sense her pride and enthusiasm when she speaks of the work. She said she's "had a blast" reporting on this case.
"It's a political story. It's a legal story. It's a hyperlocal story. It's a story for the history books," she reflected.
Leading the AP's Democracy team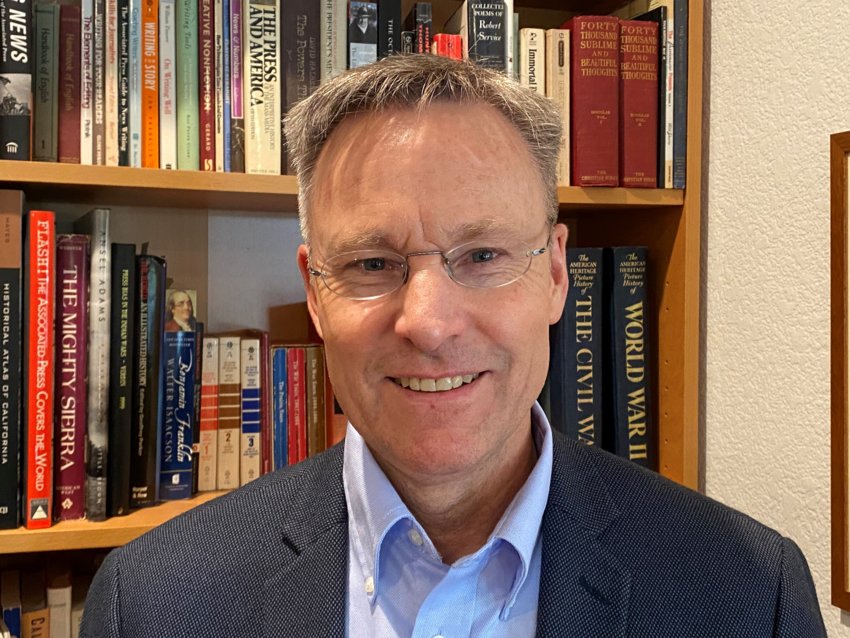 Tom Verdin is the democracy editor at The Associated Press (AP), a position he'd held for just a few months when E&P spoke with Verdin in August. Verdin's been with the AP for over two decades, most recently as the editor of AP's state government team.
The democracy team now in his charge comes under the umbrella of AP's national political team.
Though "democracy editor" may be a new title for newsrooms, Verdin pointed out that newspapers have been reporting on facets of democracy for more than 100 years.
"But things are different now. There's a realization — with other news organizations, as well — that there's been a change in the country that has compelled us to focus intently on the attack on American democracy," Verdin said.
AP's coverage of voting has delved into Russia's meddling and hacks on state systems, how election systems work, and the changing ways people access their right to vote since the pandemic. Then came "January 6th," which Verdin described as a watershed moment.
"This is the first time in the nation's history that we had a president who was actively trying to stop the peaceful transfer of power. That's a seminal moment. It was a clear attack on American democracy and the symbol of American democracy, the U.S. Capitol. So, before and after January 6, you have a former president who is continuing to peddle this false narrative, this lie … that has had profound effects on millions, if not tens of millions of Americans who believe that," Verdin said. "And it's not just rank-and-file Republican voters. As we've seen through the primary season this year, we have Republican candidates for office, for Congress, governor and on down the ballot, who continue to promote this lie that the 2020 election was stolen."
"You've got to answer them with factual reporting to the extent that you possibly can," he suggested. "And that's one of our missions here: This falsehood about phony elections permeating so much of America? We don't want to let that go. We want as much factual reporting to answer those charges as possible."
AP will keep a keen watch on what happens this election cycle, particularly regarding candidates who are "election deniers." The news agency tasks reporters with every statehouse in the nation.
"Some of these positions have great authority over elections, so I think that's probably the biggest immediate concern. … What does that look like if they win? What does it mean for free, fair and accurate elections going forward?" he pondered. "We don't know."
Verdin also sees it as a journalistic duty to report on violent threats to local and state officials, many who now require security details or have been so egregiously harassed and threatened that they've resigned.
"For those reasons, it became clear that we needed a team that was focused on these threats to the very underpinnings of our system of government," he explained.
Looking at January 6th through a long lens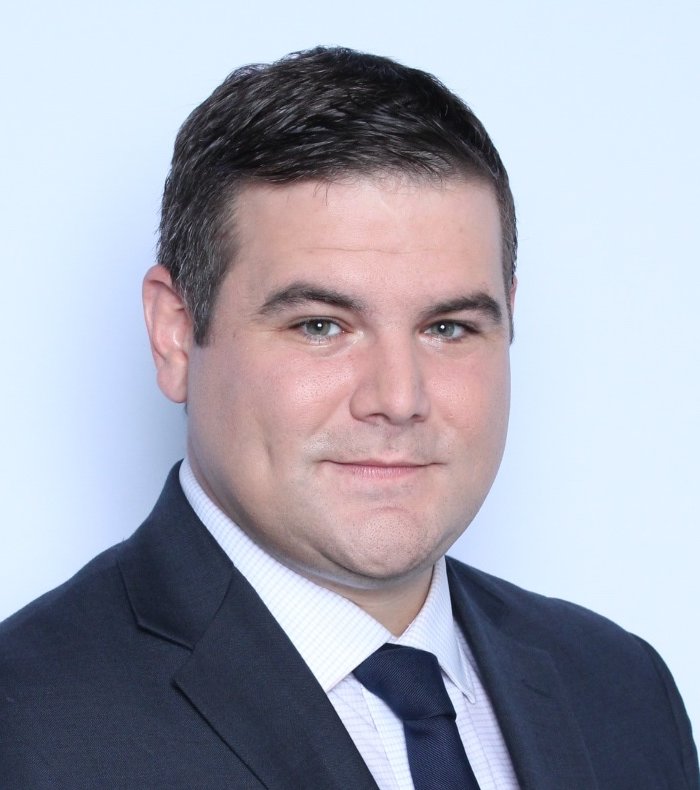 E&P spoke with Ryan Reilly, fresh off an afternoon TV appearance on MSNBC. It was the day the Mar-a-Lago warrant and seized items documents became public.
Reilly covers the Department of Justice (DOJ) for NBC News, and since Jan. 6, he has been painstakingly reporting on the arrests and prosecutions related to the attack on the Capitol.
"[It was] the most overwhelming thing that has happened to the Justice Department and FBI, frankly, since 9/11," Reilly said. "This is the largest investigation in FBI history, in terms of the number of defendants. It's a mess for them to sort of handle in terms of the digital evidence. There are just troves and troves and terabytes and terabytes of evidence in these cases."
A big part of the story is how January 6th defendants came to believe that the election was fraudulent.
"There's definitely a split between some of the defendants who recognize that they were sort of tricked and those who don't," Reilly said. "I think that's tough for a lot of them to sort of swallow, realizing to a certain extent that they've thrown their lives away for a bit because they weren't able to ascertain the truth."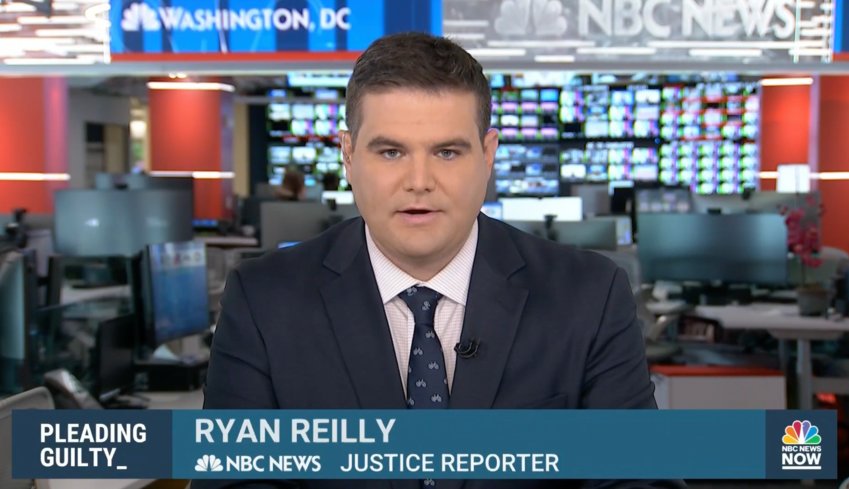 Reilly's reporting is often empathetic. He's cognizant that hardship, particularly during the pandemic, compounded anger for many January 6th defendants. "Then, on the other hand, there's a need for deterrence," he said.
"You want to make sure that you tell the story of both. Okay, this person may have had a difficult life, and here are some of the ways that they lead up to this. But you also want to recognize what's on the other side of that — what the officers went through that day, and the importance of making sure that this doesn't happen again," Reilly explained.
In some way, Reilly has been reporting on voting and elections since 2012 — crackdowns on voting rights and voter ID laws, for example.
"We've covered some of the issues at the DOJ that have been left over from the Bush administration, these conspiracies around the notion of widespread voter fraud and how that's been used as a political tool," Reilly recalled.
"But obviously, Trump brought that to a whole new level. It can be frustrating to cover these issues closely and just see how many Americans actually believe that there's this massive criminal conspiracy around voting and that people are just stealing elections left and right," he said.
Following the 2020 election, Reilly spoke with law enforcement officials worried about the consequences of the so-called "Big Lie."
"When you have people who believe that there's this massive criminal conspiracy and that the election was stolen, they think this is 1776 version 2.0, and some of them are actually going to do something about it," Reilly observed.
He's planning future reporting on intelligence failures related to January 6th. On the public's behalf, he's seeking answers to why law enforcement wasn't better prepared to defend the Capitol — and who or what impeded them.
"There have already been massive changes that we've seen at DOJ and the FBI as a result of January 6th and the intelligence failures that we saw there. But it's also the largest domestic terrorism investigation by a number of defendants in American history, so it's a massive pivot point for the Justice Department and FBI," Reilly said.
He sees the January 6th beat through a long lens. With backlogged dockets, cases are being scheduled deep into 2023, Reilly noted. At five years out, the statute of limitations will have expired for defendants not yet prosecuted.
"There are hundreds and hundreds more of these cases yet to come," he said.
"The total scope of this is nearly 3,000 people who could be charged because you have more than 2,700 at this point who they know went inside the Capitol. On top of that, there are hundreds of individuals who assaulted law enforcement officers outside the Capitol, according to the FBI but have not yet been arrested or charged. So, there's a very, very long road ahead here, and it's an important beat to cover, [with] sustained public interest in these cases."
Reilly clarifies that the defendants' criminal actions on that day have led them to legal jeopardy, not their passion for a former president nor their affinity for the Republican Party.
"People have a First Amendment right to believe crazy conspiracy theories," Reilly said.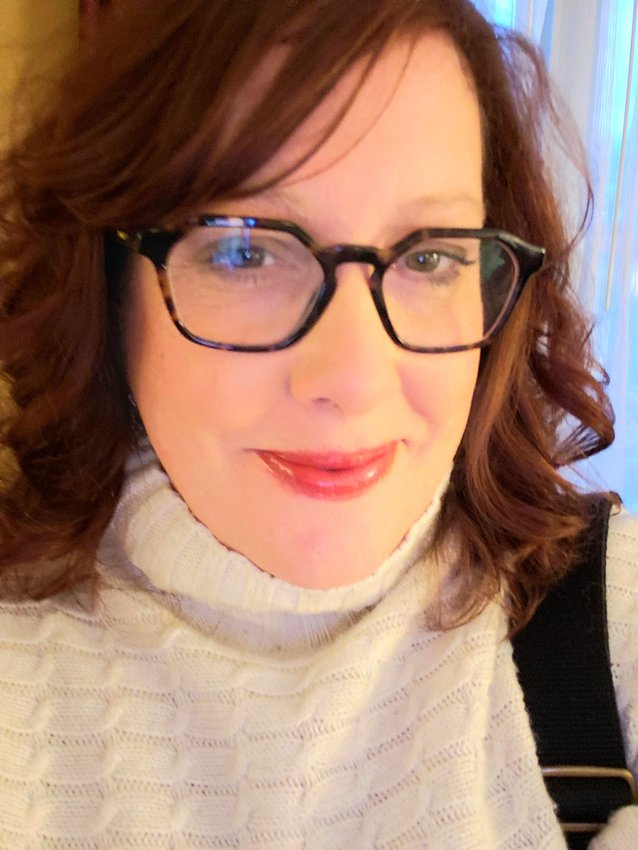 Gretchen A. Peck is a contributing editor to Editor & Publisher. She's reported for E&P since 2010 and welcomes comments at gretchenapeck@gmail.com.