Announcement from National Editor Philip Rucker:
I am thrilled to announce three exciting leadership appointments in the National department that will help us drive even more ambitious and revelatory coverage of the country, its people and its institutions.
Amy Fiscus, a gifted editor who has run some of the most sensitive and consequential lines of coverage at The New York Times, is joining The Washington Post as deputy national editor. She brings to National a proven record of helping reporters deliver agenda-setting scoops, mobilizing journalists around complex stories, collaborating with teams across a newsroom and innovating with story formats to expand audiences.
As National's deputy editor, Amy will oversee the teams covering politics, democracy, America, national security, justice and immigration, health and science and visual enterprise, as well as the 202 newsletters.
In addition, Roz Helderman will take on an expansive new role as senior National investigations editor, bringing her exceptional judgment and scrupulous eye to our work across the department. In addition to overseeing a team of investigative and enterprise journalists, Roz will spearhead cross-team coverage of some of our biggest investigative stories, including the trials of former president Donald Trump. Along with other senior National editors, Roz will help review complex and ambitious stories, working closely with assignment editors and reporters to strengthen our journalism.
Peter Wallsten will become senior National enterprise editor, a role in which he will continue to guide revelatory coverage of high-profile issues and lead some of The Post's most ambitious cross-team projects. Peter will build on the distinctive work he has done shaping our abortion coverage and our exploration of the role of the AR-15 in America, both by shepherding the coverage of individual reporters and by fostering collaborations with other departments. His mission is to produce illuminating and high-impact journalism exploring some of the country's most complex challenges.
Amy will join us on Oct. 30, and Roz and Peter begin their new roles immediately. All three will report to me. Together with National's team leaders, they will guide the staff to continue to break explosive stories, pursue impactful accountability targets and surprise readers with innovative storytelling that reveals the conditions and conflicts of America at this pivotal moment.
Amy joins The Post from The New York Times, where for the past two years she has been the deputy editor of The Morning, the news organization's flagship daily newsletter. With more than 5 million readers, The Morning is one of The Times' biggest and most successful digital platforms, helping readers make sense of the day's news and ideas across a wide array of subjects. During her tenure, Amy widened its reach, creating weekend editions and broadening its roster of writers to include expert voices from across The Times newsroom.
Between 2017 and 2021, Amy served as The Times' national security editor and deputy Washington bureau chief. She ran many of the biggest and most sensitive stories of the Trump and early Biden administrations, including the revelations about Russia's interference in the 2016 election and the special counsel investigation. She edited work that was part of The Times' coverage of that story that was awarded the 2018 Pulitzer Prize for National Reporting, which was shared with The Post.
Amy also helped run coverage of both of Trump's impeachments and the Jan. 6, 2021, attack on the U.S. Capitol, among other major stories, supervising reporters covering beats such as intelligence and law enforcement.
Amy is known as a rigorous and unflappable editor. She is fiercely competitive and widely admired for her skill at helping reporters land scoops and navigate complex sourcing issues, as well as for her sound judgment and instincts for how to sharpen and elevate stories. An empathetic manager, Amy has earned praise for her direct communication, patience and generosity. Colleagues say she finds natural points of collaboration and is creative about helping her staff reach their full potential. She also has a great sense of humor and gets fired up by the pursuit of a hot tip. She will fit right in at The Post.
Before joining The Times, Amy was an editor at the Los Angeles Times' Washington bureau, where she oversaw day-to-day coverage of the 2016 presidential campaign, as well as the White House and domestic policy. She previously was an editor at the Associated Press, based in Philadelphia, where she edited coverage of regional and national news, including the implementation of the Affordable Care Act. Amy also has worked at newspapers in North Carolina, Connecticut, Florida and Missouri.
Amy is from Iowa and graduated from the University of Missouri with a bachelor's degree in journalism.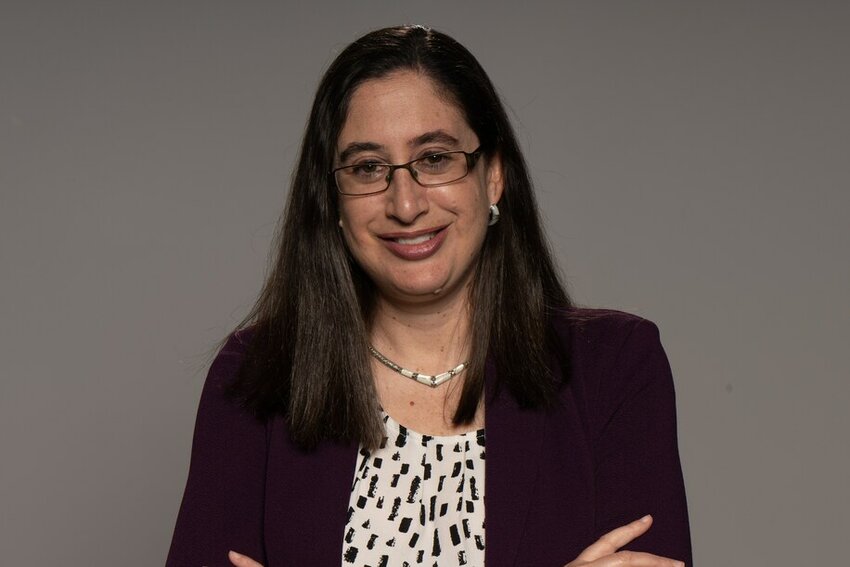 A distinguished investigative journalist, Roz has been at the center of some of The Post's biggest stories of the past decade. She was a key member of the reporting teams that won the Pulitzer Prize in 2018 for coverage of Russia's interference in the presidential election and in 2022 for coverage of the Jan. 6 attack. She also has been a major force in our coverage of the investigations into Trump's efforts to overturn the 2020 election and his mishandling of classified documents.
Roz is universally respected for her precision, fairness and sharp news instincts. Since being appointed deputy national investigations editor in May, she has emerged as a natural leader and has helped mobilize and execute coverage of high-stakes stories. Roz joined The Post in 2001 as a summer intern on Metro, and in the two decades since she has been a guardian of our values and high standards, and an evangelist for the collegial culture that makes our newsroom so special.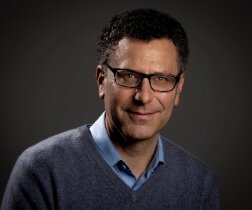 Peter has long been a driving force behind some of our most ambitious journalism. Most recently, he edited Caroline Kitchener's Pulitzer Prize-winning work on abortion, collaborating with her to pioneer a fresh and distinctive model for covering one of the more polarizing issues in America with unflinching fairness and trenchant human narratives that illuminated the real-life consequences of the fall of Roe v. Wade. Peter also has been leading our groundbreaking "American Icon" project, an effort involving more than 60 journalists from across the newsroom that has examined how the AR-15 became such a powerful political and cultural symbol.
Before his appointment in 2022 as senior National investigations editor, Peter served as senior politics editor and led the political investigations and enterprise team. In those roles, he elevated our political report, brought powerful accountability-based approaches to coverage and oversaw an expansion of the staff through one of the more intense political news cycles in modern times. Peter also shepherded Carol Leonnig's coverage of security lapses by the Secret Service, which won the 2015 Pulitzer Prize for National Reporting, and helped shape Post coverage that was awarded two other Pulitzers.
Please join me in welcoming Amy and in congratulating Roz and Peter on their new roles.