WBUR — today, a local National Public Radio (NPR) station in Boston — took to the airwaves in 1950. The fledgling Boston University college station was non-commercial and educational in format. It got the blessing of the Corporation for Public Broadcasting (CPB), which certified WBUR as a public radio station in 1971, and by 1980 had begun to broadcast NPR programming.
WBUR keenly covers local matters for Greater Boston and surrounding communities, as well as carrying NPR's popular national shows, like "All Things Considered" and "Morning Edition."
The station has been awarded numerous accolades and awards over the decades. Broadcasting across radio, digital and podcasting platforms, WBUR estimates that it potentially reaches an audience of 7 million members and listeners.
It takes a big and bright team to operate the station and produce the high-quality journalism for which it's known. That team grew by two this January, courtesy of WBUR's Newsroom Fellowship Program. WBUR's Newsroom Fellows for 2023 are Jacob Garcia and Irina Matchavariani.
It's the third year for the fellowship program, an initiative sparked by WBUR CEO Margaret Low. WBUR's fellows sign on for a year, with rotations through various newsroom roles. They earn a salary and benefits. They also have the invaluable opportunity to develop practical skills and work alongside the station's experienced editors and producers.
A week before Matchavariani and Garcia joined the WBUR team, WBUR's Executive Editor for News, Dan Mauzy, spoke with E&P about the program and the incoming fellows.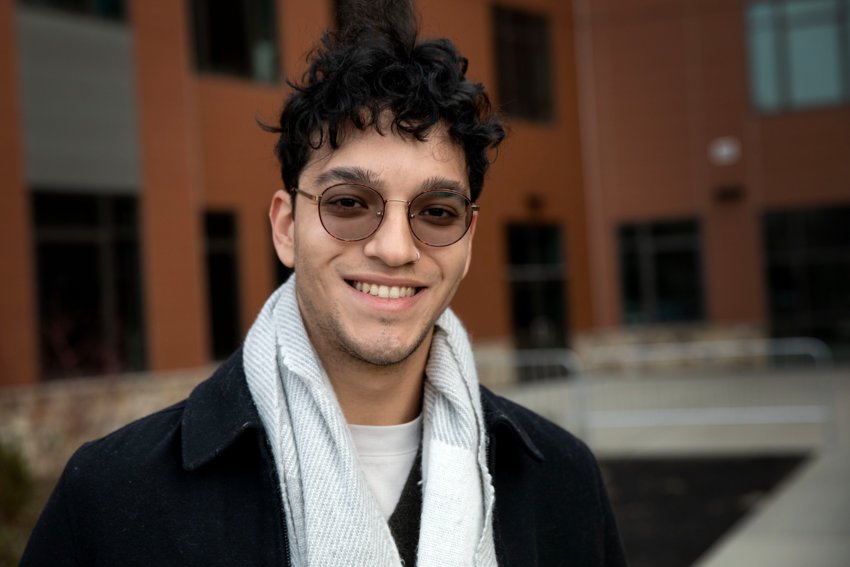 Jacob Garcia's professional background is in documentary video. Most recently, he reported and produced video content for GBH News' Arts & Culture Desk.
"What's really exciting about Jacob is that he's really passionate about video storytelling," Mauzy said. Garcia will initially work with a team of two other full-time visual journalists and WBUR's social media journalist to produce video content.
Irina Matchavariani came to the United States from the Republic of Georgia. She studied graduate-level journalism at the University of Missouri and speaks six languages.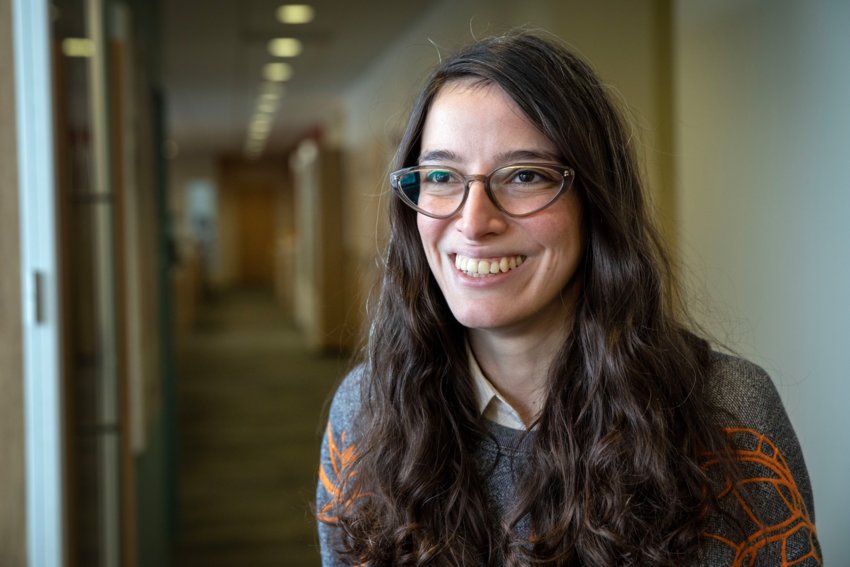 "Irina is an extraordinary early-career journalist, who is passionate about public media, coming from a country like Georgia, where they don't have the same robust public media that we have here in the U.S.," Mauzy said.
To introduce WBUR's audience to the 2023 fellows, the station produced a Q&A with Garcia and Matchavariani. They were asked, "What does it mean to be part of a mission-driven, public media organization?"
In part, Garcia said, "I believe that all members of the public deserve access to fair and thoroughly fact-checked news."
"It is all about accessibility and representation," Matchavariani remarked. "Public media is there for everyone, and it should do its best to capture the heart and soul of the community it's serving. I am thrilled to immerse myself in my new surroundings and locate impactful stories that listeners of WBUR might not have considered before."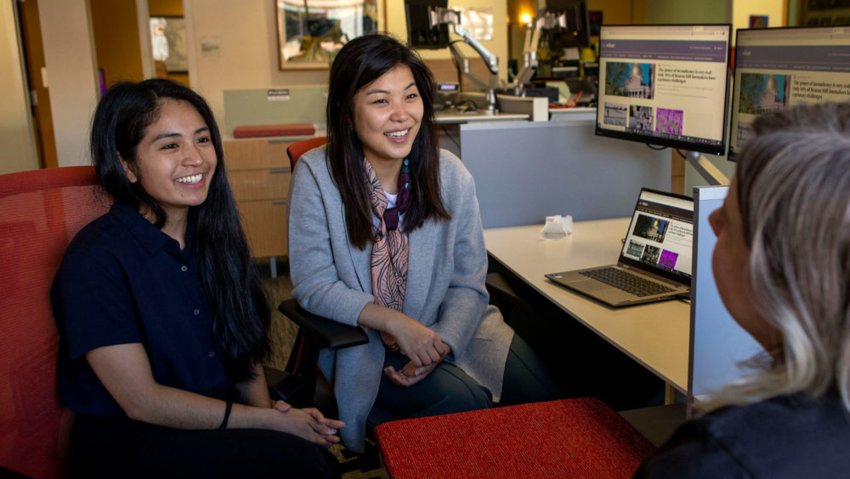 E&P asked Mauzy about the selection process.
"We get dozens, scores of applications from incredible, aspiring public-media journalists," Mauzy said.
Candidates need not have a journalism degree, but it doesn't hurt. More important, Mauzy explained, is that candidates "have a passion for public media and underrepresented voices in media."
The year-long program rotates the fellows through newsroom roles every three months. They typically begin by learning the content management system (CMS) and how to record and edit audio. The first rotation also enables them to begin writing headlines and stories for broadcast.
The second rotation exposes them to live broadcasting. The fellows become members of the production team for one WBUR show — pitching story ideas and producing segments for live and pre-recorded broadcasts.
Next, they work with WBUR's digital team, producing content for the website and social media channels. The fellowship culminates in several months spent as a newsroom reporter.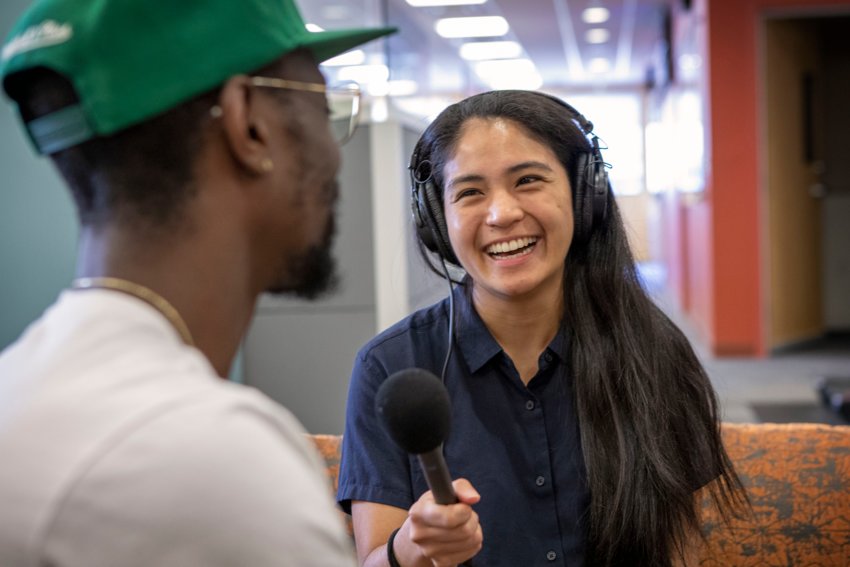 "We want to demonstrate that we are not just a radio station anymore," Mauzy said. "Our work shows up in a lot of different places. We engage and communicate and tell stories and hear from our audience in a wide diversity of ways now. We want to give that exposure to aspiring public-media journalists — all of the tools and the ways in which we tell stories."
"We want to build careers," he added. "We want to be a launching pad for their careers."
Former WBUR Newsroom Fellow Vanessa Ochavillo transitioned from the program to a new role at WBUR. She's now an associate producer for digital news and audience. Another past fellow, Hafsa Quaraishi, aspired to her current role as associate producer for NPR's "Here and Now."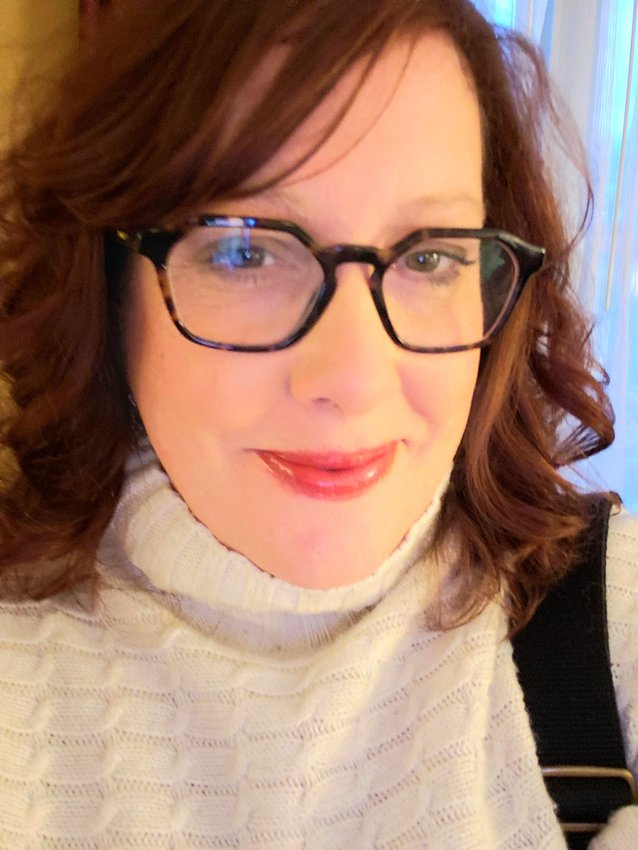 Gretchen A. Peck is a contributing editor to Editor & Publisher. She's reported for E&P since 2010 and welcomes comments at gretchenapeck@gmail.com.