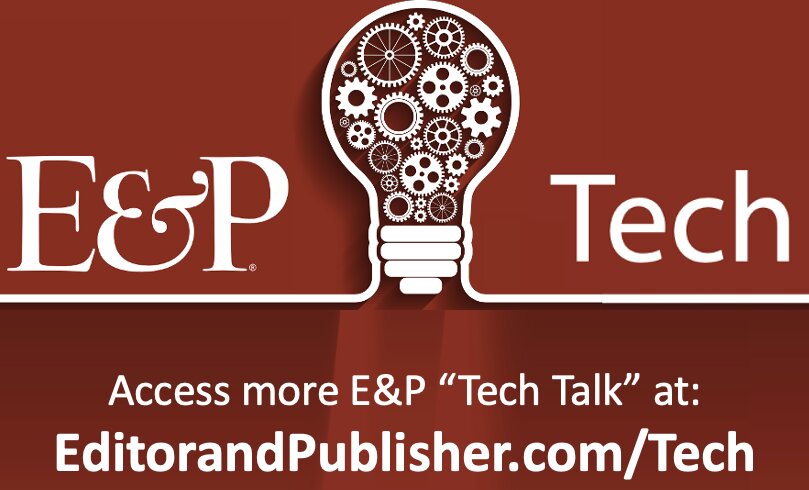 The buzz was electric as over 200 media executives packed into the Gleacher Center in downtown Chicago on Aug. 2, eager to hear insights on the future of local news from industry leaders at the opening keynote of LMA Fest.
Moderator Tracy Brown of WBEZ/Chicago Public Media welcomed a star-studded panel featuring Catherine Badalamente, CEO of Graham Media Group, Mike Reed, CEO of Gannett, and Evan Smith, senior advisor at Emerson Collective and former CEO of The Texas Tribune.
Despite the well-documented challenges facing local journalism, the mood in the room was one of optimism, energy and determination. As Reed stated, while the business model is broken, local news organizations remain committed to their core goal of serving communities. Smith emphasized that "there's no problem that can't be solved, including the trust problem, by more and better journalism."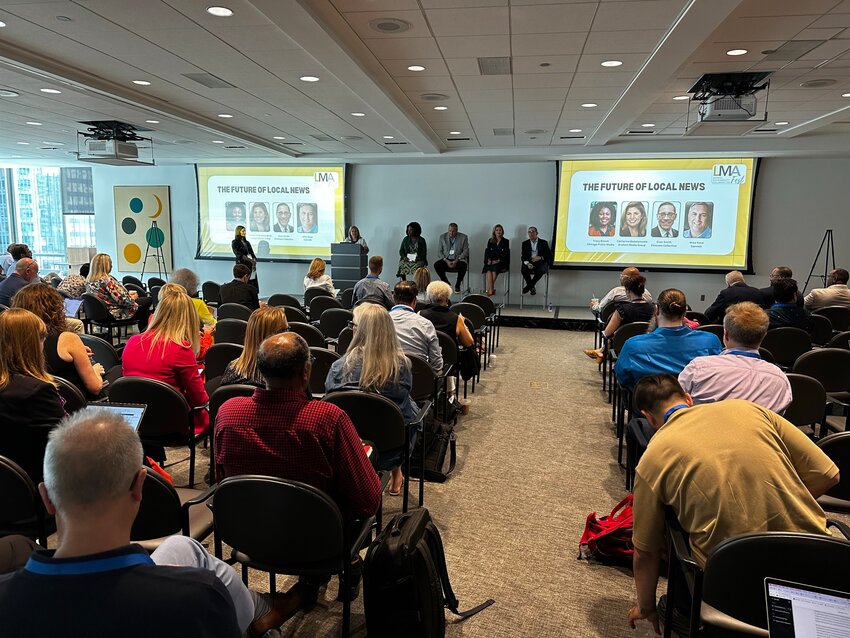 The panelists outlined innovative transformations underway at their companies to meet the demands of the digital age. Badalamente explained how Graham Media is reinventing its broadcast products for the streaming era while aggressively pursuing new partnerships and business models. "We know that they like news, and they want news. So let's figure that out," she said, emphasizing the tremendous opportunities ahead to leverage local news brands.
Reed highlighted Gannett's current hiring push for over 300 journalists, calling it the "largest expansion of journalism in the U.S." He said Gannett remains committed to investigative reporting and introducing new storytelling formats, pointing to the USA TODAY Network's massive reach of over 135 million monthly users as a reason for optimism.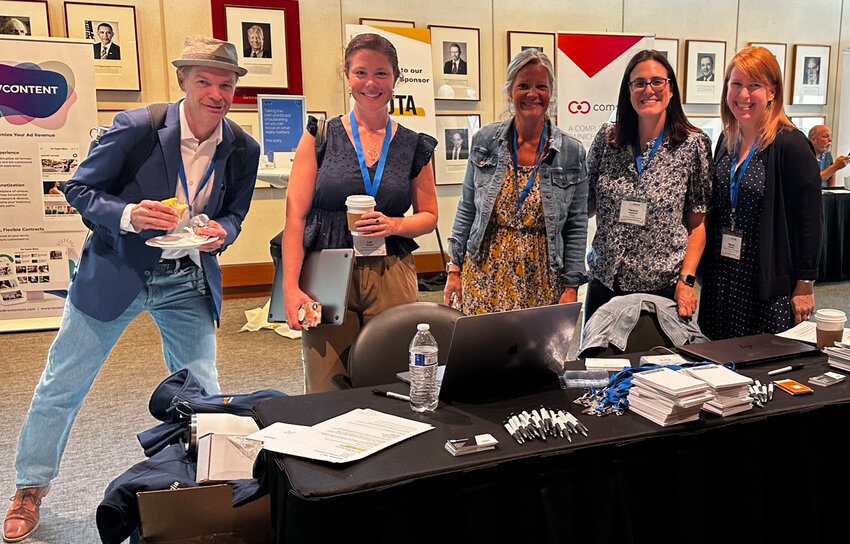 Smith showcased the success of smaller, scrappier non-profit newsrooms he works with, which are breaking major stories and garnering influence. He argued that impactful journalism is possible even on limited budgets with determination and creativity. "I am so hopeful when I see these smaller insurgent news organizations punching above their weight every day," Smith said.
A key theme was the essential role of collaboration and partnerships in the future of local news. Smith praised partnerships between The Texas Tribune and local TV stations in the state. Badalamente called collaborations between broadcasters and digital news startups a "massive opportunity" for expanding reach.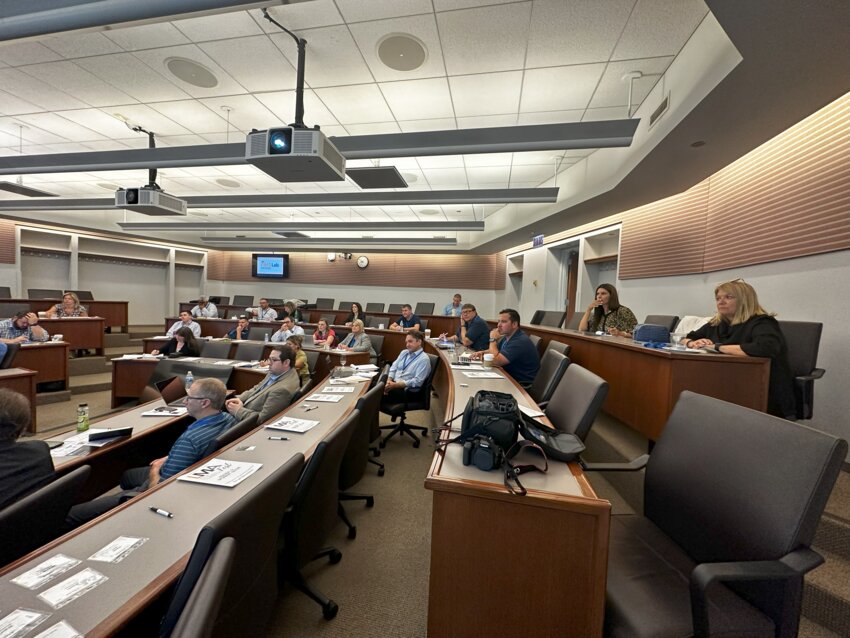 The panel also engaged head-on with concerns about public trust. Smith stressed that consistently producing quality, fact-based journalism is key to restoring faith in the media. Badalamente said transparency and listening to audience feedback is critical for rebuilding bonds. Reed argued that local news outlets need to do a better job of telling their own story.
The panelists agreed that local journalism plays an indispensable civic role despite all the challenges. As Smith passionately argued, reliable local news is vital for an informed populace and a healthy democracy.
The upbeat tone from these local news veterans demonstrated their confidence that with care, creativity and collaboration, solutions can be found to put local journalism on a sustainable path. As Badalamente emphasized, broadcasters have a "right to win" by leveraging their community ties and adapting for the future.
The crowd left the standing-room-only ballroom buzzing with new ideas, partnerships and renewed purpose. The panelists agreed the future for local news looks bright.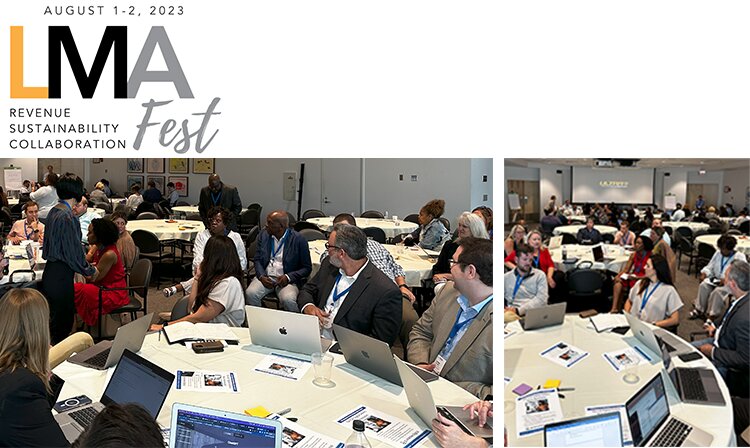 Expert warns media to embrace AI or risk disruption
Guy Tasaka | for Editor & Publisher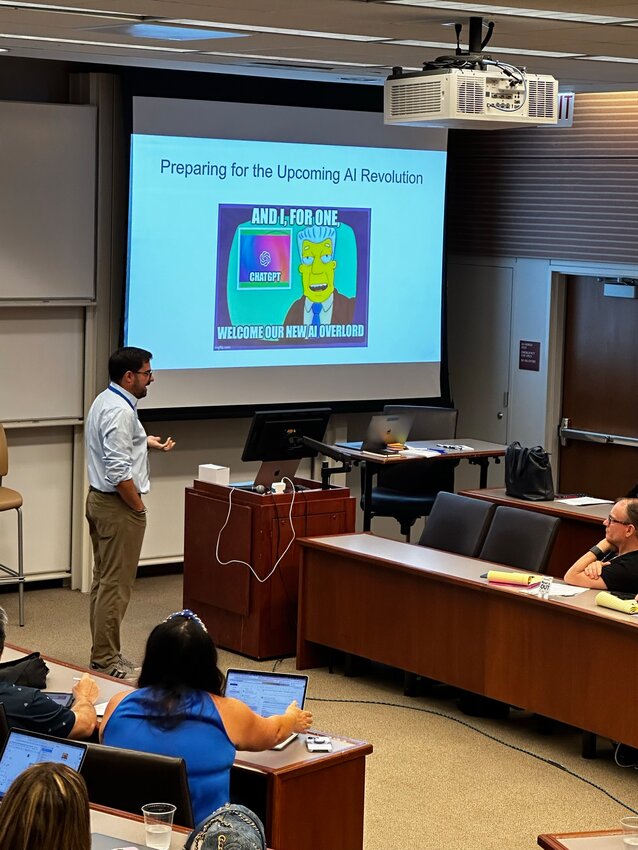 Artificial intelligence (AI) is advancing rapidly, and large language models (LLMs) like ChatGPT are becoming exponentially more powerful. According to AI expert David Adkins, who spent over 20 years working in the news media industry at outlets like The Buffalo News and Sarasota Herald-Tribune, these technologies will disrupt many industries, including news media. In the past, advanced AI capabilities required expensive custom systems, but LLMs now make these accessible to anyone. Adkins outlined how media companies should thoughtfully adopt LLMs to augment human roles and gain immense productivity benefits during his presentation at LMA Fest in Chicago on Aug. 2. However, responsible AI development is critical to address risks around bias, safety, legal implications and public trust.

LLMs are trained on massive datasets to generate human-like text and content. Adkins gave examples of their expanding capabilities — LLMs can now summarize text, write code, compose content in different styles and much more. For instance, an LLM could draft an article in a reporter's style based on their notes, allowing the reporter to simply review and edit it. The key to effectively using LLMs is "prompt engineering" — giving them carefully crafted instructions.

Adkins advised media firms to invest in prompt engineering expertise to maximize value from LLMs. They should also hire machine learning engineers to fine-tune LLMs on their proprietary data like archives and content management systems. This allows customizing LLMs to generate content aligned with a publication's voice, style and standards. For instance, an LLM fine-tuned on historical headlines could stay updated on current events.

He cautioned against fully automating content production given the risks around legal implications, public perception and impact on jobs. LLMs lack human judgment, and content quality issues can erode reader trust. Instead, he advised using LLMs thoughtfully to augment reporters and editors by automating routine, repetitive tasks. This allows journalists to focus on high-value work like investigating stories versus drafting basic articles.

Adkins warned firms that resist adopting AI might be disrupted by new entrants leveraging these technologies. He likened it to past innovations like the internet that transformed industries. However, responsible AI development is crucial. He advised assessing benefits and risks to people and society before deployment. Firms must evaluate and address algorithmic bias and safety concerns and protect the privacy of training data. Being transparent about AI use and admitting faults openly also builds public trust.

In summary, if applied strategically, LLMs present immense opportunities to reinvent newsrooms and improve productivity. But people must still direct their use with ethics and responsibility in mind. Adkins remains optimistic about AI's potential to benefit society if developed thoughtfully. He stated, "The rate of change in AI is moving faster than anything I've ever seen." Media firms that dismiss LLMs risk falling behind competitors more open to exploring these technologies. However, those that adopt LLMs incrementally as a tool to complement human roles will likely unlock immense value.
Guy Tasaka is a seasoned media professional with a 35-year track record of leading change in the industry. He has collaborated with renowned organizations such as Macworld Magazine, Ziff-Davis and The New York Times, where he honed his expertise in research, strategy, marketing and product management. As the former chief digital officer at Calkins Media, Guy was acknowledged as the Local Media Association's Innovator of the Year for his work in advancing OTT and digital video platforms for local news organizations. He is also the founder and managing partner of Tasaka Digital, specializing in helping media and technology companies navigate business transformations using his extensive experience and forward-thinking approach. Guy can be reached at guy@tasakadigital.com.