They're not soldiers wielding swords, but they are warriors, wielding the pen and fighting with a particular brand of courage, commitment and tenacity. They are the journalists who gather the facts and report the truth about repressive governments, tyrants and dictators and unscrupulous corporations that would rather exploit than benefit their employees and communities.
Reporting the truth is always rewarding, but it can also be dangerous, especially for journalists working in countries (theirs or on international assignments) that may severely limit press freedom and the free flow of information to the population. Whatever the situation on the ground, these journalists are subject to being attacked, arrested, detained and interrogated, and even tried, convicted and imprisoned. Some are imprisoned without due process of law. Others are killed or murdered and never seen or heard from again.
These imperiled journalists are not alone, however. The Committee to Protect Journalists (CPJ) has their backs and has since 1981. It reports on the injustices journalists suffer across the globe and is a vital information source for these journalists and press freedom advocates. CPJ has developed extensive safety, emergency and other protective services to help journalists before and during their assignments.
CPJ maintains a staff of approximately 50 representatives and correspondents strategically positioned globally, including at its headquarters in New York City and experts based in London, Istanbul, Beirut, Mexico City, Taipei, Nairobi and Bangkok.
CPJ's work is supported by hundreds of individual donors as well as significant contributions from the Knight Foundation, Reuters, the Ford Foundation, Open Society Foundations, newspapers and news outlets and many others.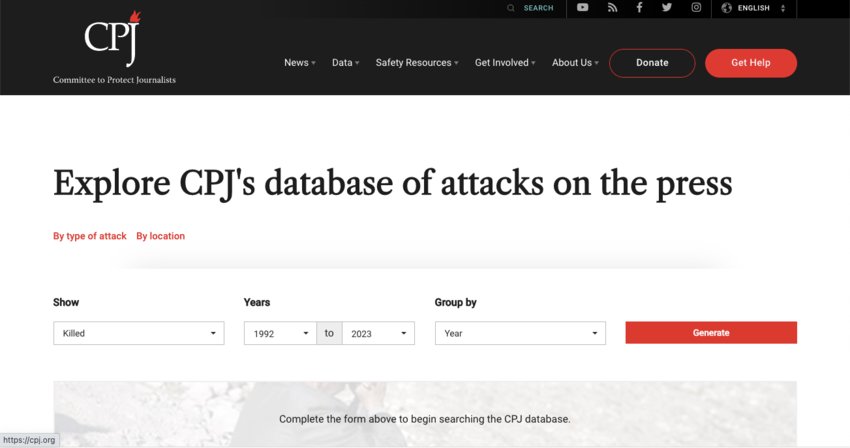 The Committee launched its databases of imprisoned/killed journalists in 1992. The gathered data about journalists and media workers who have been killed, imprisoned or otherwise denied their rights is published regularly in analytical reports. All of this creates a valuable database for journalists and worldwide media to shine a light on endangered journalists.
In one of its latest reports, CPJ confirmed the killing of 41 journalists and media workers in 2022 was directly related to their reporting and is investigating the motives for the deaths of 26 others. Of these 67 journalists and media workers, more than half died in Ukraine (15), Mexico (13) and Haiti (7). Not only were the 67 killings the most since 2018 and almost 50% more than in 2021, but also those in Ukraine, Mexico and Haiti were the most ever documented there.
CPJ also produces an annual census of journalists who are imprisoned as of December 1st each year. According to its latest census, 363 journalists were detained for a variety of charges, including censorship violations and anti-state and false news. Some are verified as being imprisoned as a retaliatory act, or sometimes the charge isn't disclosed. The latest data also lists 64 journalists as missing, many for a decade or more.
According to Arlene Getz, editorial director at CPJ, the detention and murder of journalists do still occur in some democracies. Nonetheless, with the increasing number of North American journalists who are attacked by protesters or unjustly arrested, CPJ helped to launch the U.S. Press Freedom Tracker in 2017 to research and report on press freedom violations in the U.S. These can include journalists being charged for their work to being forced to relinquish their digital devices at the border.
"Our annual prison census invariably finds the world's worst jailers of journalists are in authoritarian countries. Last year, Iran, China and Myanmar were the three worst offenders. We've only ever documented one U.S. journalist in prison for his work during the 30 years we've been gathering data," Getz said.
Getz explained CPJ has developed and refined a very rigorous methodology to determine as accurately as possible every situation of death, abuse, harassment and imprisonment of journalists and media workers. For example, in the "motive confirmed" killings category, CPJ has separate classifications for journalists deliberately targeted for murder in direct reprisal for their work; those on a "dangerous assignment," such as covering civil unrest; or those "caught in the crossfire" if they died working in a war zone, such as Ukraine.
"Given the dangerous conditions under which many journalists work, it can be difficult to prove exactly what occurred. We look at every single case, however, and document it thoroughly. If what we've found is debatable, then a senior team meets to discuss it and decides how our methodology should be applied," Getz added.
If warranted, CPJ will send representatives on what it calls "missions" to meet with government officials and others to investigate, assist or secure journalists' freedom.
"We will engage with governments wherever and whenever possible. In January, for example, we joined in a call with other human rights organizations to meet with the president of Kyrgyzstan," Getz said. "We also go to countries where press freedom is at risk. Two of my colleagues were detained in Tanzania while there on a reporting trip in 2018."
On the front lines with the Emergencies Department
Although gathering data and analyzing attacks on press freedom and publishing that information in news stories and reports is CPJ's core mission, the comprehensive information and assistance of CPJ's Emergencies Department are vital to protecting journalists.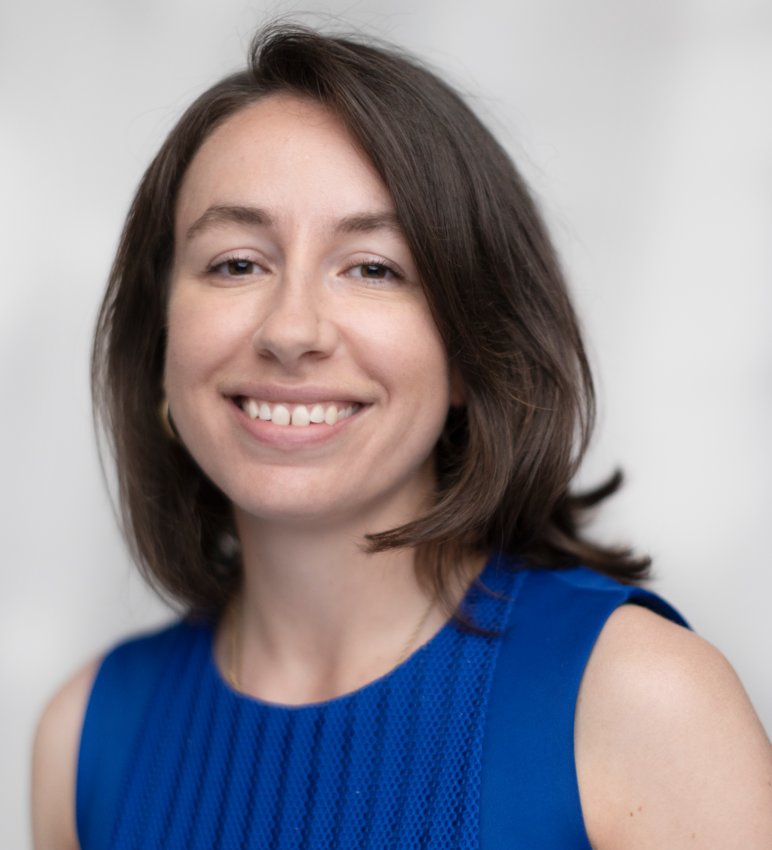 Lucy Westcott, Emergencies Department director, heads a team that includes her deputy director, Kerry Patterson, three assistance specialists and safety experts with HP Risk Management, who assist journalists with safety workshops and information and provide one-on-one safety consultations. They work on cases of journalists who have asked for help, write the requests for their support and arrange financial support. That could include legal fees, medical and counseling or therapy costs because of a traumatic experience.
"Financial support is available to journalists in response to their work. If a journalist is covering a protest and is pushed and injured, for example, the Emergencies Department might be able to help with a grant. Imprisoned journalists may need a grant to cover the cost of phone calls, medication, food and even soap," Westcott said.
Wescott explained CPJ associates are located in almost every global region. A journalist would contact the program coordinator in their region and request help with being arrested or facing legal threats and needing money to hire a lawyer. The information is then submitted to the Emergencies Department, which is reviewed, and a grant request is prepared.
"Protecting journalists is such a vast issue and responsibility that CPJ can't provide all the necessary services. This is why we are part of a very proactive network of other organizations focused on specific needs. For example, the International Women's Media Foundation primarily assists women who are journalists. The Reporters Committee for Freedom of the Press provides legal assistance and maintains a 24-hour legal hotline," Westcott said.
Assignment preparation is an integral part of how the Emergency Department protects journalists. The CPJ website has a comprehensive checklist of preparatory steps, including risk assessments, proof-of-life documents, first-aid training, how to obtain insurance coverage based on the type of assignment and personal protection equipment suppliers. Information about necessary vaccines and possible traumatic experiences, such as sexual violence, is also available.
The Emergencies Department and its partners receive hundreds of requests for assistance annually. Unsurprisingly, most come from journalists in the world's crisis hotspots, such as Ukraine, Afghanistan and Myanmar. Covering civil unrest safely is often the most sought information by journalists, which is available in many languages.
"In 2022, CPJ provided financial and non-financial assistance to 548 journalists in 50 countries. This included a wide range of journalist assistance, from financial grants to legal, trauma, or exile support, to non-financial assistance in the form of one-on-one safety consultations with journalists, as well as the provision of individual first aid kits to journalists in Ukraine," Westcott added.
Westcott has first-hand experience assisting journalists in the field. She traveled to Doha, Qatar, in September 2021 to help Afghan journalists who had to flee quickly when the Taliban took control of the country.
"I consider it the honor of my life to have been involved in this effort. My extensive travel as a journalist prepared me to talk with people in distress. My experience also helped me be both a reporter for CPJ and the person responsible for booking flights for these journalists to reach their final destinations. I had to be sure they were tested for COVID-19 and prepare passenger locator forms," Westcott said.
Dodging digital dangers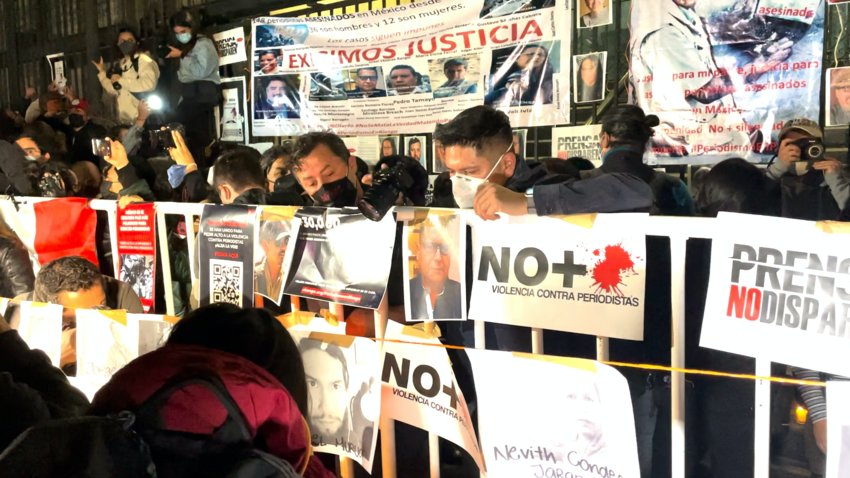 Although much of the emphasis of CPJ's mission and services is the physical protection of journalists, almost all journalists in potentially dangerous situations also use digital equipment and online platforms. Not only are journalists vulnerable to digital surveillance and harassment, but also the surreptitious access of personal information of colleagues, editors, family members and friends, which can be used to put pressure on journalists.
Among the library of information readily available on the CPJ website are lists of partners and other resources for journalists to prepare their digital safety before starting an assignment and support once they've experienced any digital attacks.
"Not only do we provide many digital safety resources, but also our digital safety kit is accessed very regularly. The kit includes basic information, including how to lock accounts and password security. Data from multiple sources shows female journalists and journalists of color are more likely to be the targets of online harassment. Most of it is specific to their identity: threats of sexual violence, racially aggravated comments and death threats based on one's gender or race," Westcott said.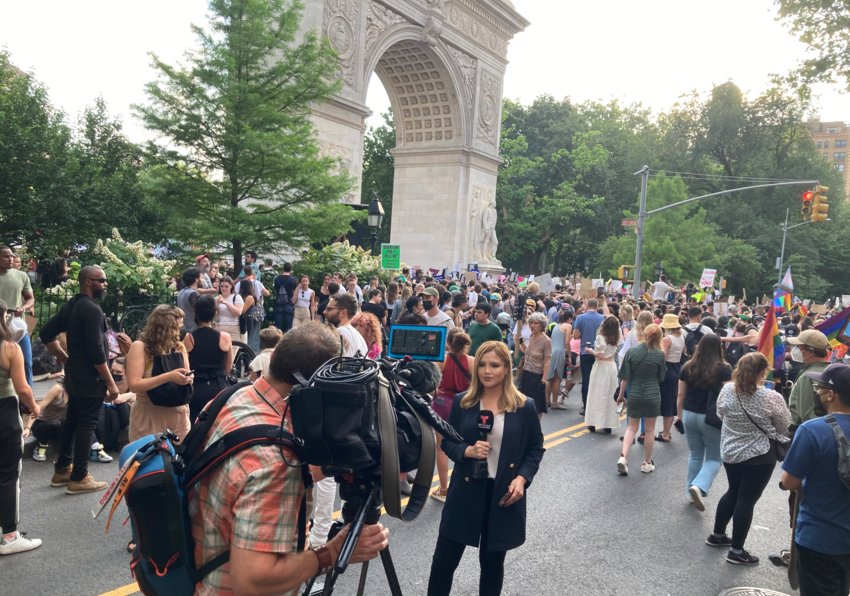 Digital attacks are so prevalent that CPJ has a digital safety specialist who conducts group and one-on-one consultations about digital safety best practices. Spyware is a major issue for many journalists who often use confidential sources that could be compromised.
CPJ doesn't provide journalists with tech devices to help them deter digital attacks, but they can obtain such equipment from some of CPJ's partner organizations. Journalists must decide if it's safe to take their personal phone or acquire a work phone, depending on what region or country they're visiting. Freelancers, however, don't always have this choice, but CPJ digital specialists and partners can assist them with their specific digital issues.
Protecting the next generation of journalists
Both Getz and Westcott agree journalism students, interns and young journalists will be well served throughout their careers by the information and other resources available from CPJ and its partners. According to Getz, CPJ also engages with journalism schools to make teachers and students more aware of these issues.
Getz had first-hand experience as a young stringer for Newsweek in South Africa, where she was born, during the apartheid era.
"The Newsweek bureau chief was deported by the then white minority government because of a cover story. I couldn't be deported, but I could have been arrested. It's a lesson that has always stayed with me. We were subject to denial of accreditation to cover certain events. Sometimes police, during a protest, would fire in the direction of journalists. Before leaving for an assignment, I always made sure my family had contact information for a lawyer in case I was arrested," Getz said.
She added, "Human rights have always been my passion and my experience in South Africa only reinforced my commitment to journalists' safety and press freedom. It was a major motivation for joining CPJ."
Westcott's very negative, safety-related experiences as a journalist, including during coverage of the Syrian refugee crisis in Syria was a similar impetus to joining CPJ and eventually becoming the Emergencies Department director. Initially, she was the James W. Foley Fellow at CPJ in 2018 and was specifically involved in safety issues for female journalists.
"I absolutely love talking with journalism students because they have such interesting questions that journalists don't ask. I wish I had been taught about safety as a student. In my role at CPJ, I have the opportunity to help students be aware of their physical, digital and psychosocial safety as future journalists who may find themselves reporting from a chaotic part of the world," Westcott said.
Getz added CPJ has a creative commons license, which allows for republishing of CPJ articles and features and many regional and local media outlets often do. She also encourages local, community newspapers to feature the experience of a journalist from the town or region who is covering a conflict somewhere in the world so local readers are more aware of the importance of journalist safety issues.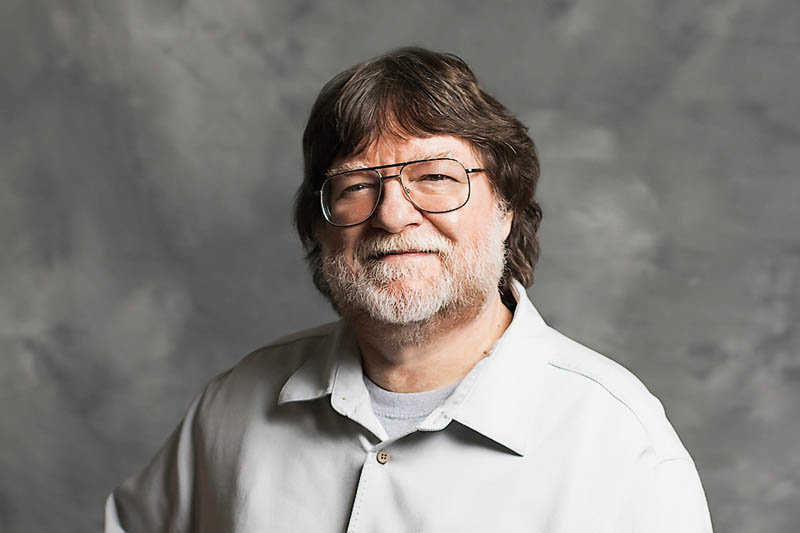 Bob Sillick has held many senior positions and served a myriad of clients during his 47 years in marketing and advertising. He has been a freelance/contract content researcher, writer, editor and manager since 2010. He can be reached at bobsillick@gmail.com.
Honoring journalists dedicated to press freedom
Since 1996, CPJ has hosted its annual International Press Freedom Awards and benefit dinner to honor journalists whose stories and work exemplify CPJ's mission and the many other journalists demanding and exercising their freedom to report the news. The 2022 dinner and ceremonies were held at the John S. and James L. Knight Press Freedom Center in New York City, where CPJ is also headquartered.
The five 2022 honorees are:
Abraham Jiménez Enoa, 2022 International Press Freedom Awards recipient: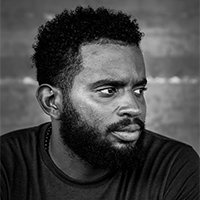 Abraham Jiménez Enoa, Cuba, reports on stories for the Cuban media community as a freelance journalist, a co-founder of the online journalism magazine El Estornudo and a columnist for The Washington Post and Gatopardo. He was detained and interrogated for five hours in Cuba in 2020, and he and his family were threatened. He fled to Spain in 2021. (Photo by Núria López Torres)

Niyaz Abdullah, 2022 International Press Freedom Awards recipient: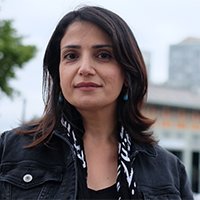 Niyaz Abdullah, Iraqi Kurdistan, has written extensively about conditions in the Kurdish region of Northern Iraq until she was threatened with violence for her outstanding coverage on many issues. Her work has appeared on Radio Nawa and various news websites, including Zhyan News Network and Hawlati. She had to relocate to France in 2021 to avoid further harassment and possible arrest. (Photo by Elyaas Ehsas)

Sevgil Musaieva, 2022 International Press Freedom Awards recipient: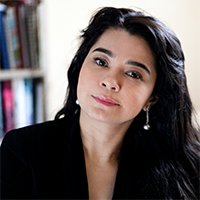 Sevgil Musaieva, Ukraine, leads a staff of journalists reporting on the war with Russia and other relevant topics as editor-in-chief of Ukrainska Pravda, the country's primary independent online newspaper. Despite the physical dangers of publishing in a war zone, Russia's ban of the newspaper and the death threats she and one of her reporters received for a 2022 investigative report, she continues the important coverage of the crisis in her country. (Photo by Ukrainska Pravda)

Pham Doan Trang, 2022 International Press Freedom Awards recipient: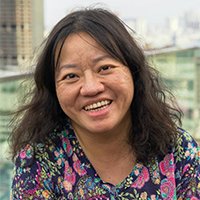 Pham Doan Trang, Vietnam, is currently incarcerated in her country for reporting or spreading news deemed a criminal offense. She was arrested during October 2020 and held in isolation for a year before her December 2021 conviction, resulting in a nine-year sentence. Most of her reporting focused on human rights. She founded Luat Khoa, an independent legal magazine and contributes to The Vietnamese, an independent English-language website. (Photo by Paul Mooney)

Galina Timchenko, 2022 International Press Freedom Awards recipient: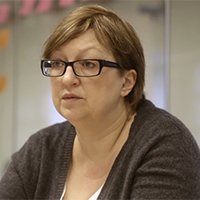 Galina Timchenko received the Gwen Ifill Press Freedom Award for her work as editor of Meduza, an independent Russian news website located in Riga, Latvia, and a vital source of information for Russians. Timchenko was joined by many of her colleagues who previously worked at Lenta.ru, a Russian new website when she was fired as editor-in-chief during 2014. (Photo by Reuters Institute Kalnins)