On July 17th, 2023, Bedford County, Tennessee, and its county seat of Shelbyville lost their 149-year-old newspaper of record, the Times-Gazette, as Holler Media locked the doors and fired the staff of all six community publications they owned that served counties around Nashville.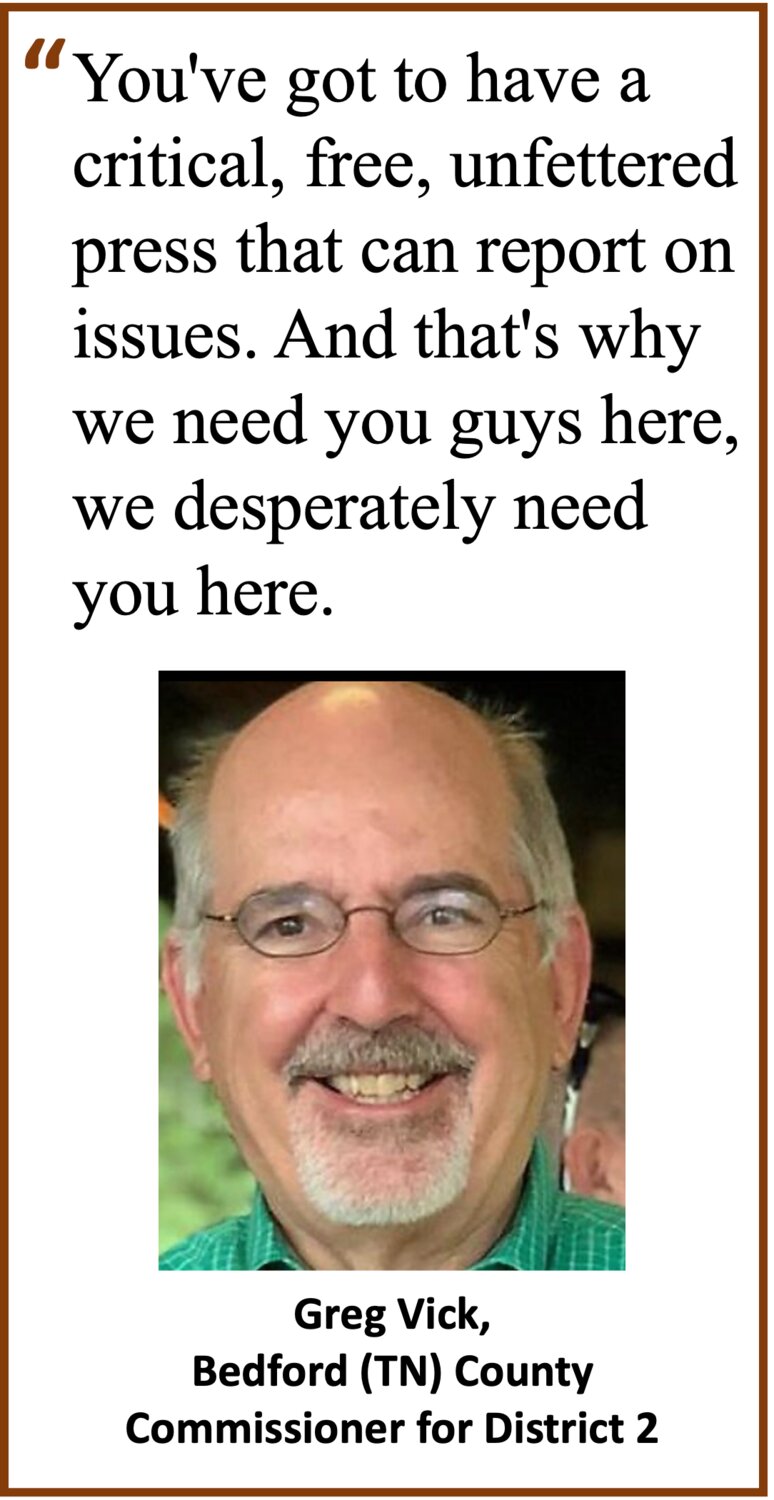 Within a matter of just a few weeks, Morristown, Tennessee-based Lakeway Publishers, who owns and operates nine other community newspapers in the state plus others in Missouri and Virginia, had hired a number of the Holler staff. They also announced they were starting two new publications — The Bedford County Post and The Marshall County Post — to provide news coverage to the Shelbyville and Lewisburg, Tennessee areas.
In a recent interview, Lakeway Senior Vice President Keith Ponder stated, "As Shelbyville's long-time newspaper closed abruptly, we saw a need to serve the community with locally produced community-based journalism. We kept the team together and have worked hard to tell the stories of Bedford County.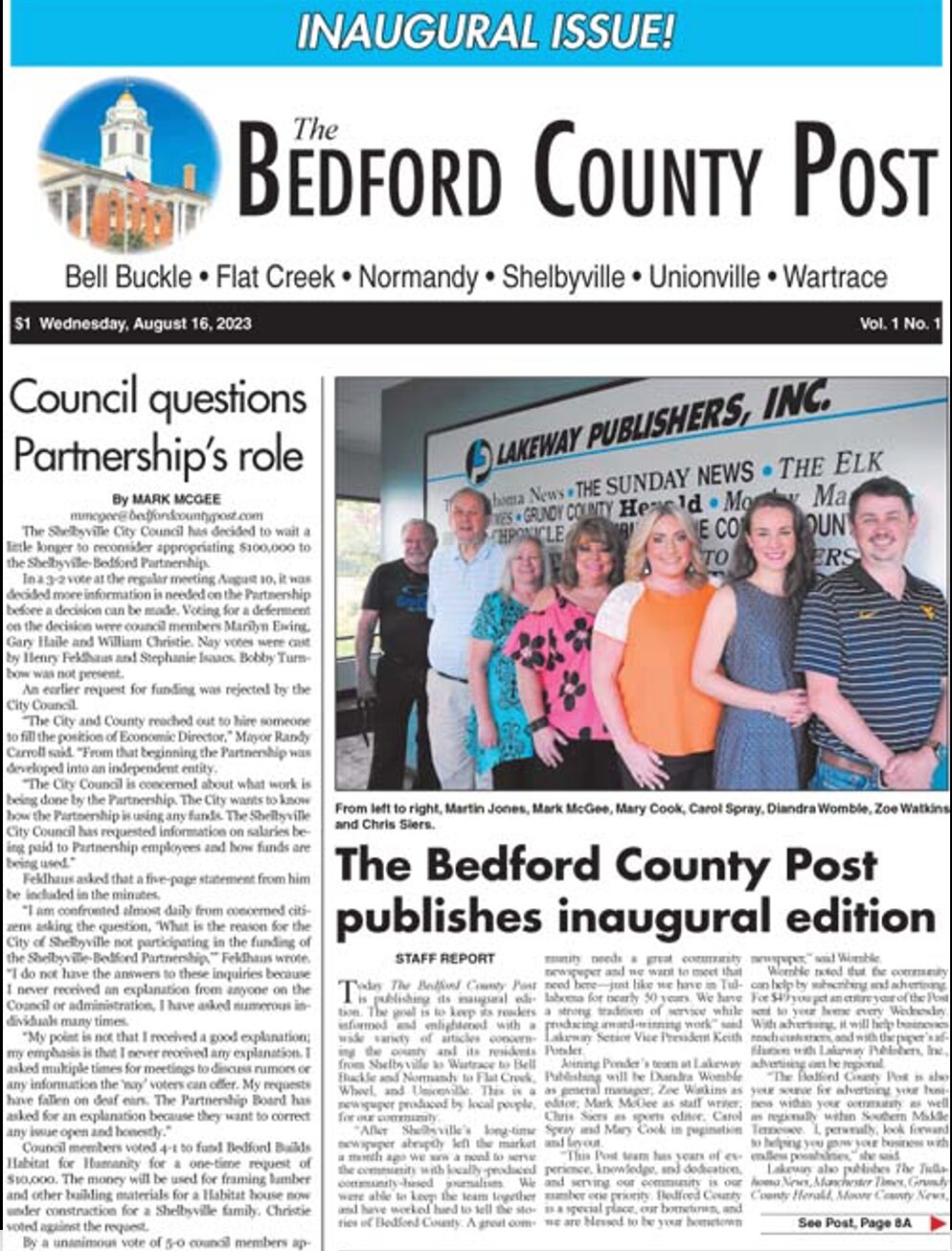 A great community needs a great community newspaper, and we want to meet that need here — just like we have in Tullahoma for nearly 50 years. We have a strong tradition of service while producing award-winning work."
"I can't stress enough that we were devastated when these communities were left without a newspaper," said Michael Fishman, president of Lakeway Publishing. "And being in the adjoining counties in this region, it just felt that we had the resources and the experience to return a local newspaper to these communities. News deserts — we're totally opposed to that happening," Fishman said. "And while we can't go all over Tennessee, by any means, we were founded on providing quality, local journalism to communities so they would have news and information. And we also feel a lot that it supports the economic vitality of that community to have a good local newspaper."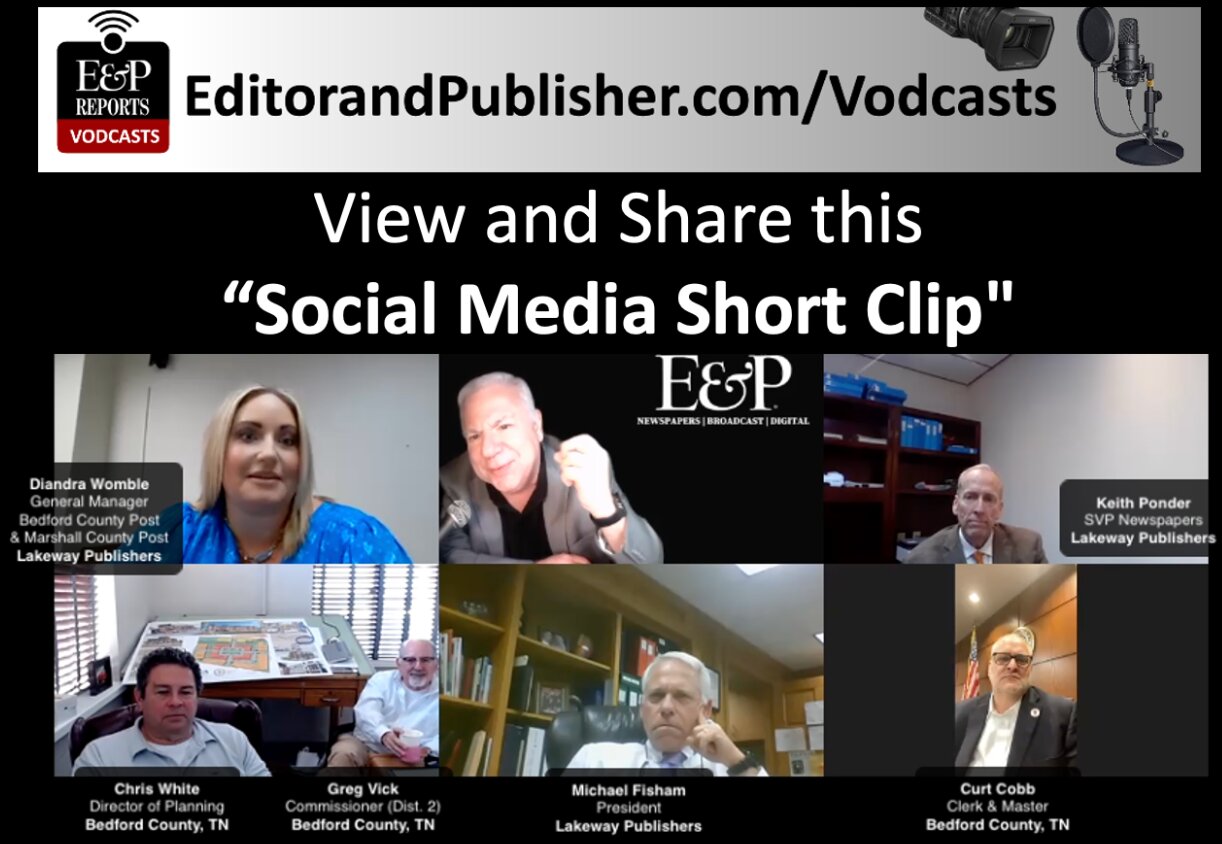 Vew & share this short segment of Bedford County officials speaking about the value of local journalism
In this episode of E&P Reports, we go beyond reporting on news publishers by focusing on the impact on a population when they learn they may lose their newspaper of record.
Appearing in this interview and speaking about the value of local journalism as it affects the people and public policy of their community are Bedford County, Tennessee's Chris White, director of planning, Greg Vick, county commissioner for District 2 and Curt Cobb, county clerk & master.