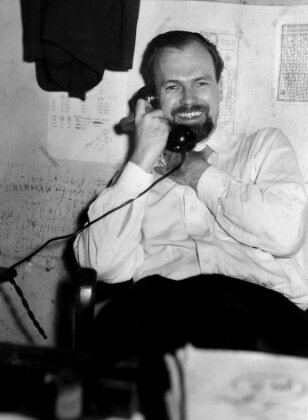 Ed Fancher, a psychologist who started The Village Voice, the nationally known alternative weekly newspaper, with two partners in 1955 and remained its publisher until new ownership dismissed him 19 years later, died on Wednesday, Sept. 27, at his home in Manhattan. He was 100.
The death was confirmed by his daughter, Emily Fancher.
In a city brimming with daily newspapers, The Voice found its niche as an alternative newsweekly in the bohemian culture of Greenwich Village, where another weekly, The Villager, had been publishing since the 1930s.