On April 5, 2019, Alec Johnson, the editor & publisher of The Watertown Times, the flagship publication of the Johnson Newspaper Corporation, of which he is also president, penned an editorial entitled "Readers think newspapers are doing fine: here's the truth." Within the article, one can almost feel his frustrations, citing a Pew Research survey that stated 71% of Americans believed that local news media organizations were doing well financially, while just 14 percent said they have directly paid for "local news services." Perhaps that article was intended as a "warning shot" to the readers within the communities his newspapers served; like many publishers, Johnson Newspapers could not continue financing his newsrooms at the same pace in a culture of declining circulation and advertising revenues.
In less than 60 days, on June 14, 2019, Johnson announced they were shutting down the only four newspapers that served the 100,000+ residents of St. Lawrence County, New York, which included the 100+-year-old Canton (NY) St. Lawrence Plain Dealer serving the county seat and the 160+-year-old Ogdensburg (NY) Journal, that served the largest city within St. Lawrence County.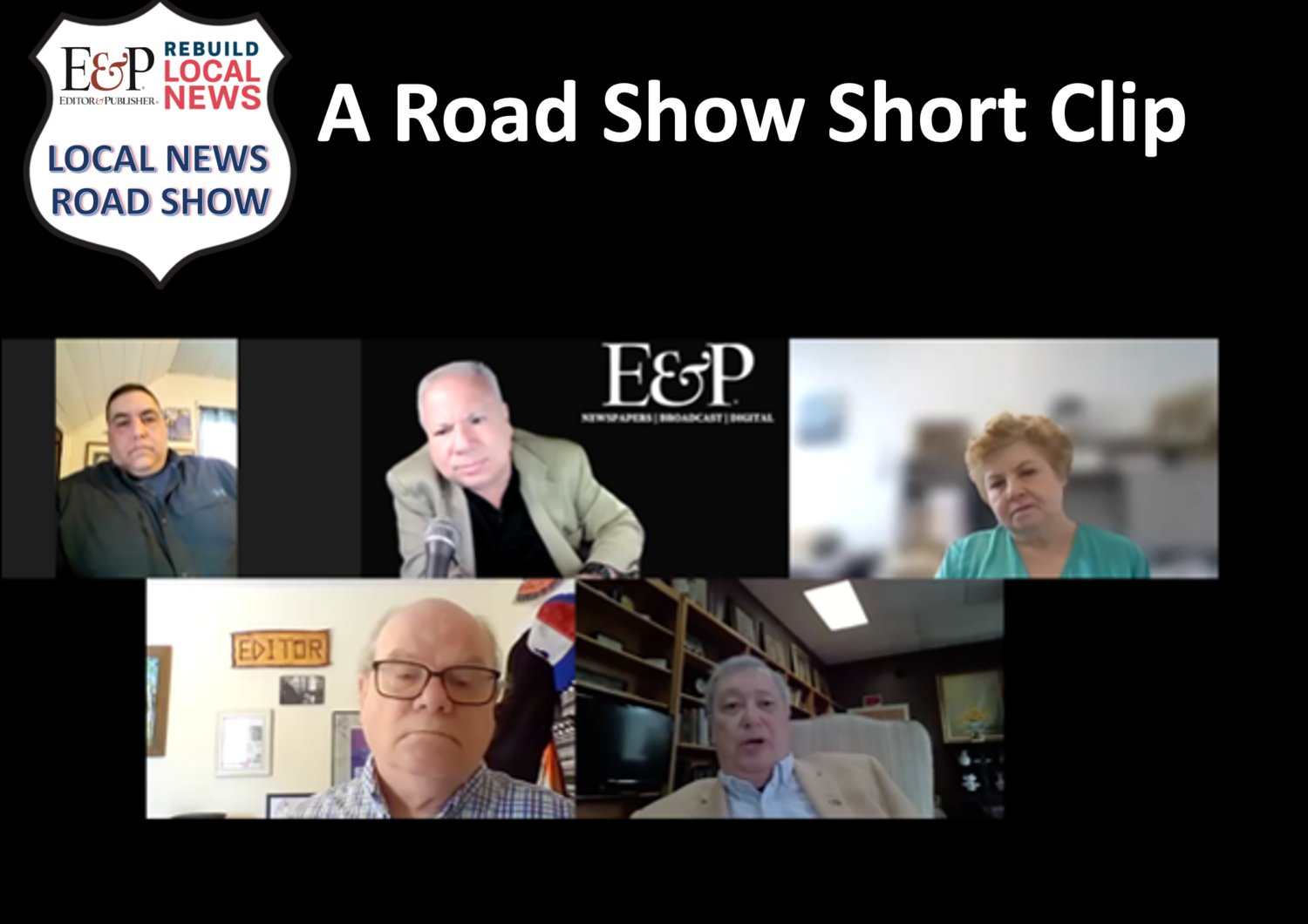 For almost two years, these communities experienced what it was like to work, live and play within what we have labeled in our industry a "news desert," defined by Wikipedia as: "a community that is no longer covered by a daily or nondaily newspaper." According to the June 2022 Northwestern University/ Medill study entitled "The State of Local News," more than one-fifth of Americans now live in an area with limited access to local news. Another study from the Center for Information, Technology and Public Life (CITAP) revealed, "The information vacuum left when communities lose dedicated news coverage can have wide-ranging effects." The study stated, "Without a source for local news, community members get most of their news from social media, leaving them vulnerable to mis- and disinformation and exacerbating political polarization."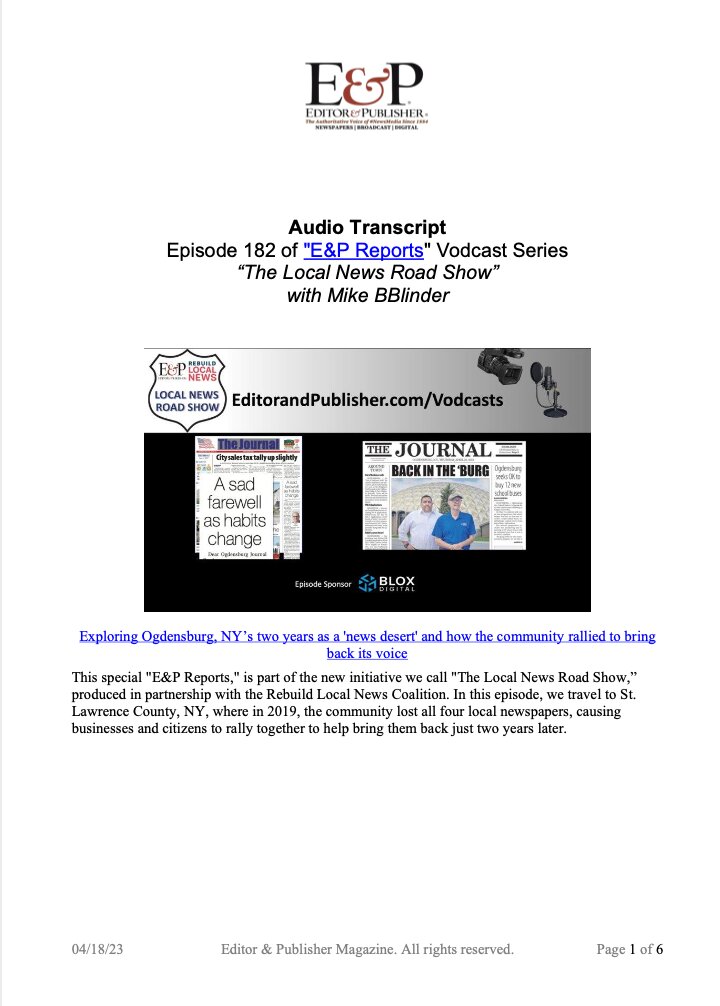 This special "E&P Reports," is part of the new initiative we call "The Local News Roadshow," produced in partnership with the Rebuild Local News Coalition, where we explore the local communities that have experienced the loss of local news coverage, and how the disappearance of local, authoritative, independent journalism has affected the residents, businesses and overall culture of the citizens who've lost their "voice." In this episode, we travel to St. Lawrence County, NY, where in June of 2019, the community lost all four local newspapers, causing businesses and citizens to rally together to help bring them back just two years later. Appearing in the broadcast are St. Lawrence County District 1 Legislator, Republican James Reagen andOgdensburg (NY) Chamber of Commerce Executive Director Laura Pearson. Also participating are the editors of the now revived Ogdensburg (NY) Journal and Canton (NY) St. Lawrence Plain Dealer.