Focusing on high-quality journalism that is essential to the communities it serves has sustained Hearst Newspapers and enabled it to grow through challenging times, said Jeff Johnson, the company's president.
Hearst Newspapers includes 24 daily and 52 weekly newspapers, including the Houston Chronicle, San Francisco Chronicle, Connecticut Media Group and the Times Union in Albany.
The newspaper company was Hearst's original business venture, and Johnson said the parent company embraces the role of the Fourth Estate.
"The mission of serving the readership and holding the powerful accountable and giving a voice to the powerless — those are important statements, and we believe in them sincerely," he said. "Sometimes there are tough days in the newspaper business. Right? And you've got to work through that, and it helps us quite a bit to have the support of Hearst."
Johnson said that no Hearst Newspaper employees were laid off or fired due to the COVID-19 pandemic, and the company instead added benefits for its employees.
"I think they demonstrated clearly that we're in this together during the pandemic, and we're going to come out of it just fine, so let's not do things that disrupt or hurt the business, and they had the financial wherewithal to do that," he said.
He estimated that Hearst's revenue is close to 50/50 between advertising and consumers. He said that balancing the revenue from advertising and consumers shows readers care about their journalism but also reduces volatility.
Johnson suggested that it's vital for newspaper companies to invest in the content and show readers that they are an essential service in the community.
"In the long run, that's always been our role, and if you deviate from that importance in the community, it doesn't seem like that's a sustainable model," he said.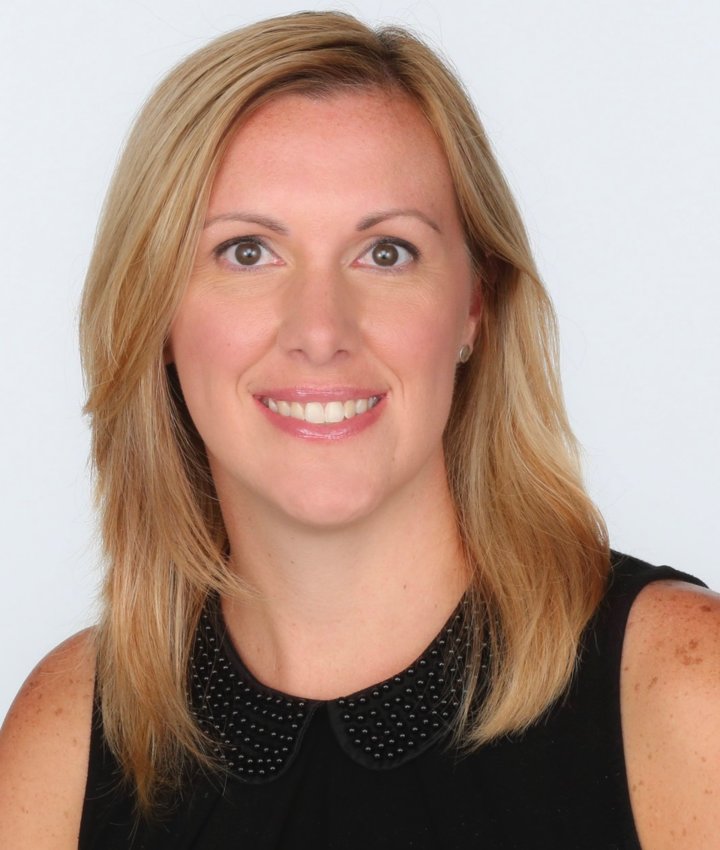 Wendy Metcalfe, senior vice president of content and editor-in-chief of Connecticut Media Group, said Hearst invests heavily in investigative work. Connecticut Media Group includes an investigative team and a statewide newsroom.
"We're very fortunate at Hearst because we are investing in this type of coverage," she said.
A national investigation across Hearst Newspapers' publications began in Connecticut, examining the misuse of seclusion and restraint in schools. Hearst also created their DevHub, an editorial engineering, product development and strategy team. Metcalfe said Hearst Newspapers is also investing in data reporting.
"[Readers] know that they can turn to us, not just to shine a light on issues as they emerge and to be a watchdog for them, but really driving that impact through journalistic excellence and leading to positive steps that could solve an issue and make life better for people," she said.
Metcalfe reported subscription growth as they generate more in investigative reporting.
"This is at the absolute core of what a newsroom stands for: We are here to provide information. We're here to unearth new things. We're here to create conversations toward change. As we face challenges with local news deserts, then I think that there is an opportunity for companies like ours to really deepen reporting not just by the issues and topics we report on but also trying to serve new diverse audiences with the work that we're doing and really trying to give voice to some of their concerns and issues," she said.
Hearst Newspapers' company-wide investigation reveals force misused in schools.
Physically restraining a student or confining a child in a room they cannot leave is meant to be used as a last resort against a student risking harm to themselves or others. But a year-long Hearst Newspapers investigation found the tactic is being used far too often, and 10 students died following seclusion and restraint incidents between 2016 and 2021. Thousands of students are injured every year, the reporting found.
No federal laws regulate the use of seclusion and restraint in schools, said Metcalfe, although there are federal restrictions in psychiatric facilities, hospitals and nursing homes. The idea for the project originated in the Connecticut Media Group. They brought all of Hearst Newspapers into the project because they wanted to examine the scope of the problem on a national level. The multimedia project involved 40 employees and has resulted in 10 articles so far.
"By telling people stories on the loss that they suffered, of the harm they may have endured, and really digging deep into the data, pulling together graphics, visuals, video and deepening our reporting through our DevHub team, we told a story of something that seemed to be systemic throughout schools across the country," Metcalfe said. "And it really paved the way for a robust discussion around what more could be done to protect children or teachers from harm in the future, and where were those gaps both federally and in the states in terms of legislation, training and education."
Reporters found gaps in the data, which was inconsistent and varied by state, posing a challenge to reporters, Metcalfe said.
"So often, just understanding the extent of the problem was difficult," she said.
The investigation found that at least 85 children, teenagers and young adults had died since 1989 after being restrained or kept in seclusion. Restraint and seclusion tactics are used much more frequently against students with disabilities, Black students and boys, the investigation found. Restraint and seclusion tactics are used most often by teachers lacking proper training. The report revealed that parents are often unaware of the tactics used against their children.
Metcalfe said "change was very swift" after Hearst began publishing its findings on Oct. 27. Federal lawmakers pledged to revive bills that had languished before their passage, and state legislators called for training in alternatives to force and for additional funding resources.
"Often, when we publish an investigation, it's just the beginning. We really do want to ring the towel dry, to find out any possible angle that ultimately could lead to positive change within the communities that we serve," she said.
Metcalfe said the reporting on seclusion and restraint was the most extensive collaboration among Hearst Newspapers' at least since she took on her current role three years ago, but her group has more regularly coordinated with other Hearst properties on national stories. This includes enterprise work appearing in multiple markets, such as a recent story about a national database tracking U.S. school shootings losing federal funding weeks after the Uvalde tragedy.
"I think that the focus of local investigative journalism is looking for things like this in the communities and acting as a watchdog for them, holding people to account, really shining a light in dark corners that haven't been unearthed, and I think, given that this is the most comprehensive investigation of its kind to date, it was something that the team has been very successful at doing," she said.
The DevHub team supports newsrooms in digital storytelling and audience growth.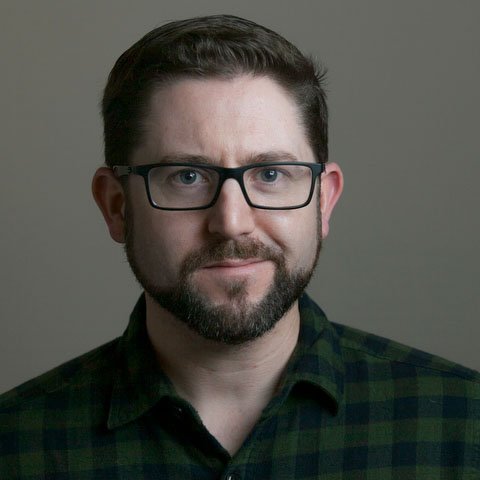 Hearst Newspapers' DevHub started at the San Francisco Chronicle, where Tim O'Rourke built digital news tools like a wildfire tracker. Hearst Newspapers took notice and started a centralized DevHub team with O'Rourke, now Hearst's vice president of content strategy, and a full staff dedicated to visual journalism and audience development. He reports to Patty Michalski, Hearst's senior vice president of content strategy and innovation.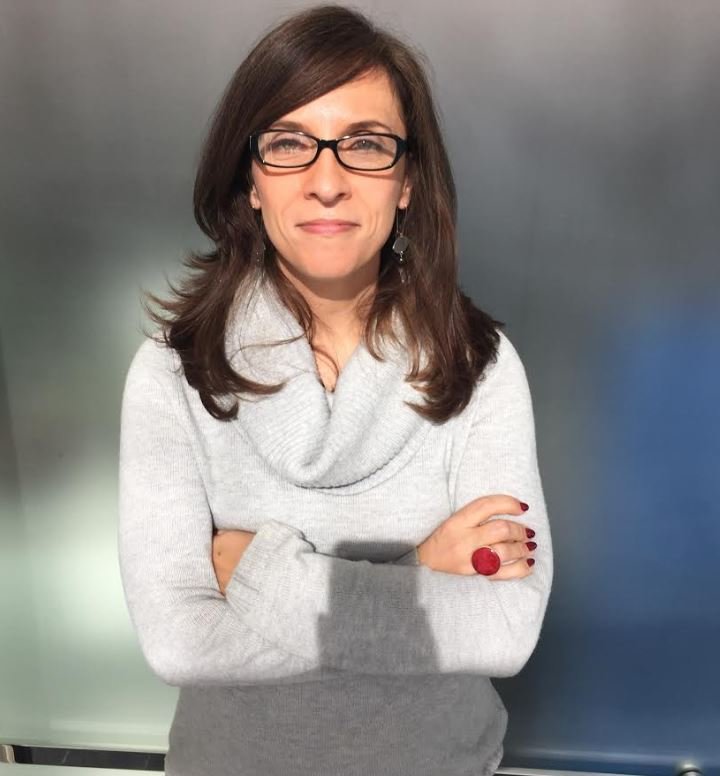 "Our work is really to amplify the work of local newsrooms," Michalski said.
That work involves a continual conversation between the team and Hearst's local newspapers. The newspapers come up with ideas they would like to see for their online news products. They discuss strategies with the team on development in areas including newsletters, social media products, audio and visual storytelling elements and interactive tools. The goals are to support the newsrooms in reaching their audiences and experimenting with new tools.
"We want to make that work easier, better, more seamless and faster for them so they can do that work in the markets with much more ease, and I think that's what we've been able to do, and that's exciting to watch," Michalski said.
O'Rourke said they build templates for newsrooms based on some of their most popular web features, including top restaurant guides, voter guides, a reader feedback tool and a "Best Day Ever" guide for travel and attractions. The templates are geared toward search engine optimization and user experience.
Newsrooms can also use the templates for other purposes based on their needs, and the Hearst team can tweak the template to best serve that purpose.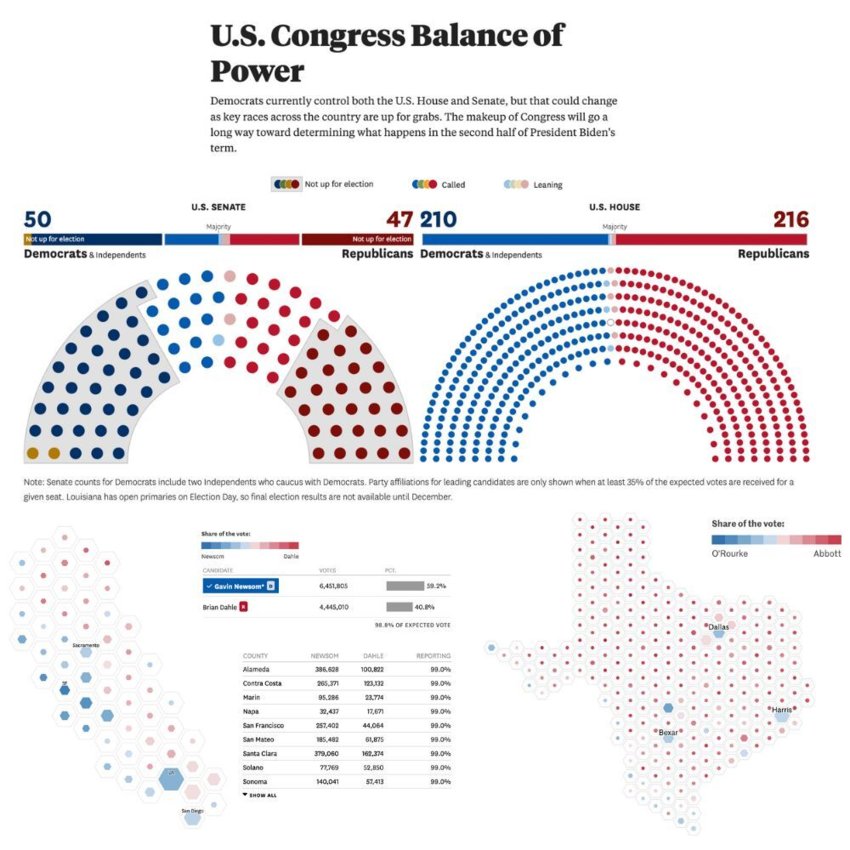 "It's this nice, virtuous circle of innovation that keeps us going," O'Rourke said.
Hearst also has a data team to localize national datasets for their newsrooms. They also build trackers for local newsrooms, including wildfire trackers, air quality, flooding, droughts, power outages and opioid deaths. The trackers are mobile-friendly and localized based on what the local newspapers say is most important to their readers. The trackers also include story packages and other elements.
Their mobile-friendly voter guides focused on local elections and included articles on candidates, endorsements and other information for readers.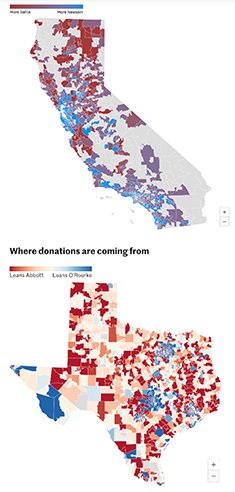 "We don't need to tell them to vote for Trump or Biden. Right? What they need is information on down-ballot races where they've never heard of these folks and don't know what their views are," O'Rourke said. "We've seen a lot of great trends when we go deeper and deeper into the very local races and can provide information that's hard to sift through online."
Johnson said Hearst Newspapers had its best week in digital for two years due to its election coverage.
O'Rourke said the team also creates "one-off builds" using one back-end structure and a front-end experience that can be adjusted and localized for newsrooms. Those builds have included live election results pages.
O'Rourke said much of their time in the last year was dedicated to elections. Now, they plan to experiment with Artificial Intelligence and Virtual Reality and create more tools to bring their graphical data-driven storytelling tools to the next level.
"You're proving over and over again that we're willing to do work that competitors in the market don't have the skill sets in their newsrooms to do and that we're willing to invest in high-quality journalism," he said. "We do the big investigations. We do the 'capital J,' journalistic enterprise, and we do best-in-class news coverage. We also do really innovative, experimental risk-taking work that, when we do it right, allows the audience to take those experiences with them and be reminded of it when they're thinking about 'Who am I going to read? What am I going to subscribe to? Where's the best source of local news in my market?'"
How Hearst has grown subscribers over 10 years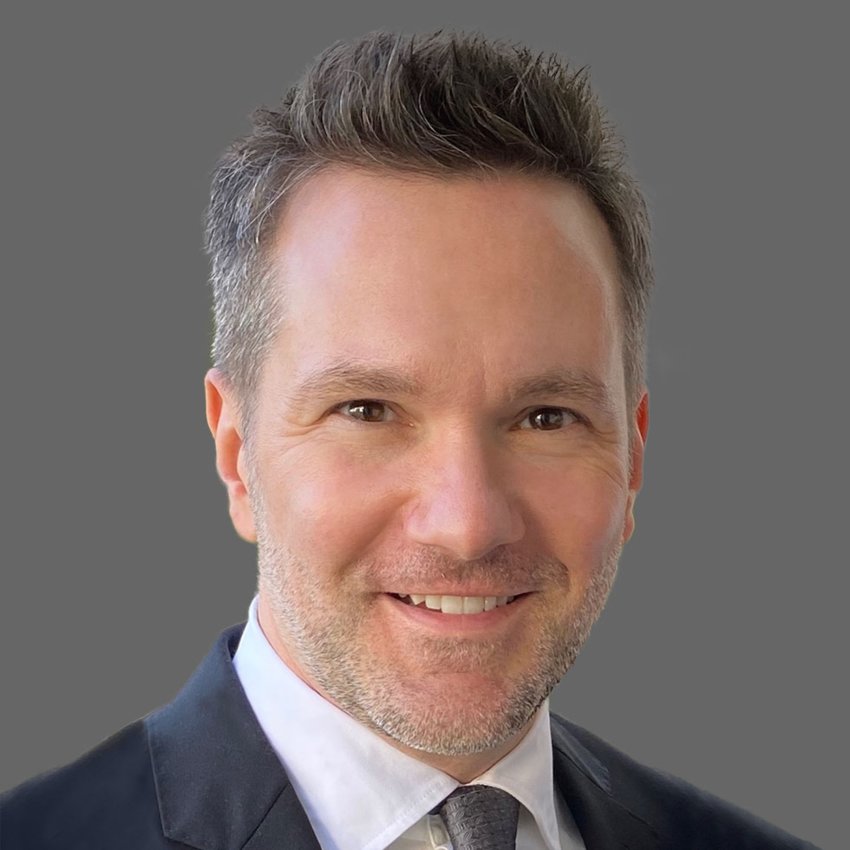 Chief Marketing Officer Mark Campbell is in charge of Hearst's growth in consumer revenue, primarily through digital subscriptions. He said he has seen year-over-year growth percentages in the mid-single digits.
"We have more people paying for our subscription products than we have in the last 10 years," he said. He attributes this, in part, to Hearst's focus on supporting quality journalism.
"I think that Hearst has thrived in this media landscape for several reasons. First, it has executive leadership that came from our newspapers division, who fully understand how important the newspaper business can be both to society, to our communities and our bottom line. You have to believe in that and have seen it with your own eyes to have confidence that this is a place you need to invest."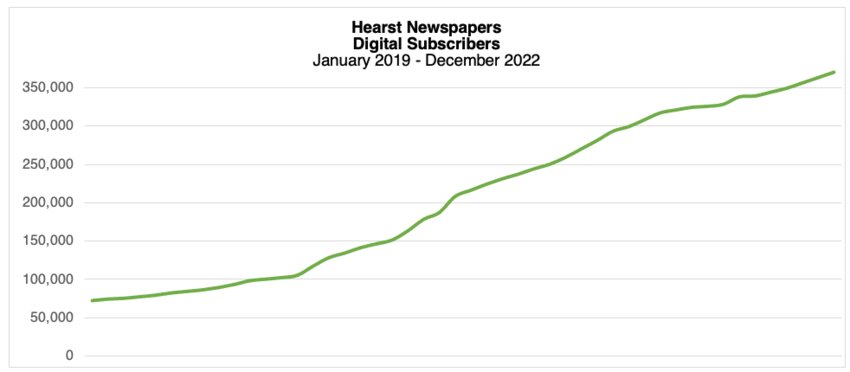 He said Hearst benefits from being a diversified company where they "place smart, well-informed bets in areas that makes sense." And he said that Hearst is able to attract talented people who bring ideas into reality.
Hearst rolled out a recruitment campaign in 2022, "Your Headline Awaits," with the tagline, "We are at the intersection of what matters." The campaign focused on Hearst's mission to strengthen communities through journalism.
Among the goals of Campbell and his team are meeting the needs of both print and digital subscribers and encouraging "print loyalists" to engage with their products in new ways.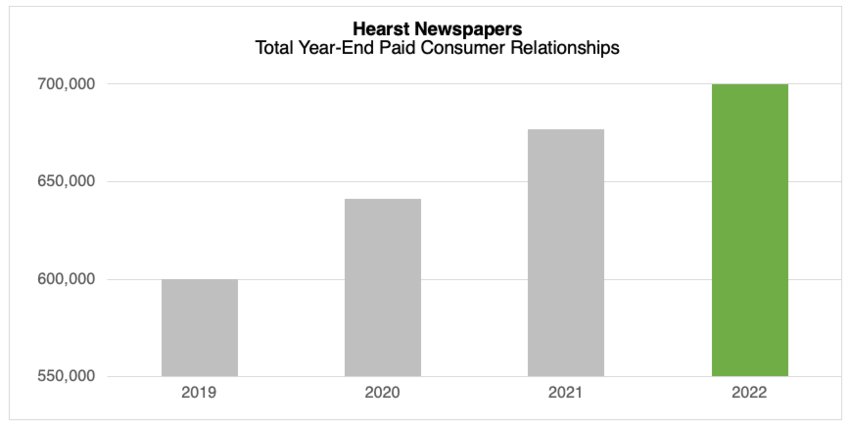 "There are definitely digital subscribers who enjoy the serendipity of flipping a digital page and the feeling of completeness when she or he gets to that final page," he said. "There are our print loyalists who love us on Sunday with their coffee and, at the same time, stay up to date with mobile alerts all week long."
He said it is important for them to avoid assuming how people want to read the news but instead to make sure their readers know all of their options. He said that subscribers receive welcome emails, and Hearst also explains their options in ads and social media.
Moving forward, one of Campbell's goals and interests is innovating with meters and paywalls. He said they are looking at options for metering based on time of day and device types. They are also exploring allowing subscribers to share articles without a paywall.
"I have not yet found the brass ring, but I'm going to keep trying," he said. "That's definitely on my roadmap for 2023."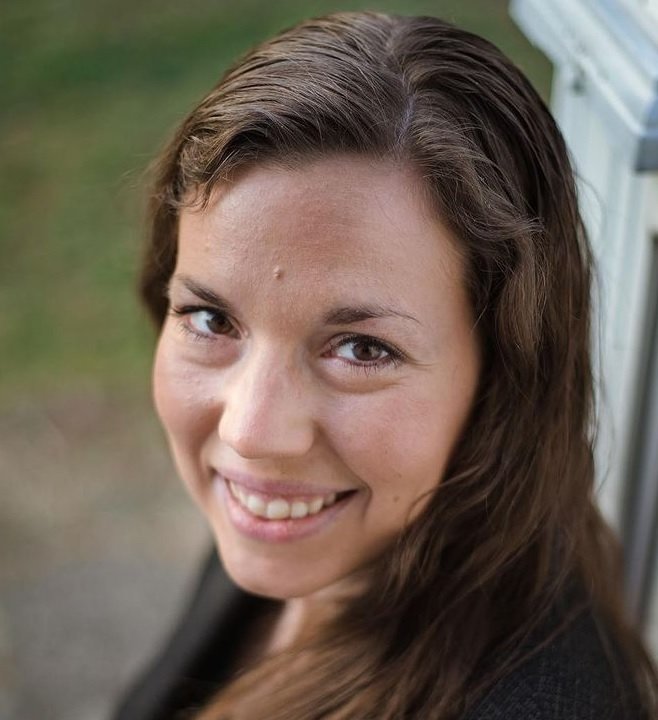 Alyssa Choiniere is an Editor & Publisher contributor. She is a journalist based in southwestern Pennsylvania covering a variety of topics including industry news and criminal justice.