One of local news' powers is to remind us of what we have in common, or "building community." Though not a new concept, E&P found that creating community means different things to newsrooms around the country. There's the broad definition cited here, but it can also mean connecting community members through coverage of niche, shared interests. Regardless of its definition, putting strategies in place to better connect and engage the public — with the newsroom and one another — is meaningful and worthwhile.
Reporting for Lansing, Illinois
Melanie Jongsma began telling The Lansing Journal's origin story with a personal note. "I have no journalism experience," she said. That didn't deter her from founding the "newspaper" in September 2017. Though digital is the platform they've chosen — with a website, an e-newsletter and social media channels — the Lansing Journal self-identifies as a newspaper because it has the mission of a local newspaper — "keeping our community informed and connected."
The Lansing Journal is free. They rely on two sources of revenue — advertising and donations — to support a full-time staff of two and a bullpen of freelance contributors. The two full-time employees are Jongsma, the publisher-owner, and Managing Editor Josh Bootsma.
The Village of Lansing's population is 29,076, per the 2020 U.S. Census; approximately 3,500 subscribe to the daily newsletter.
"Lansing is a small suburb of Chicago, and we are right on the border of Indiana. We did not have a newspaper here for 30 years, and for the big Chicago papers to come down to Lansing, it had to be something pretty big to get their attention," Jongsma said.
"The only times the Chicago or Indiana papers would come to Lansing was when there was a large car accident or some big, dramatic, sensational, bad news," she recalled. "So, The Lansing Journal started reporting on little news — church picnics; a story about a couple who'd been married 60 years; what went on at the grade-school science fair; and all the stuff that was too small for larger media. But that's what makes a town feel like a community, and people love reading about it."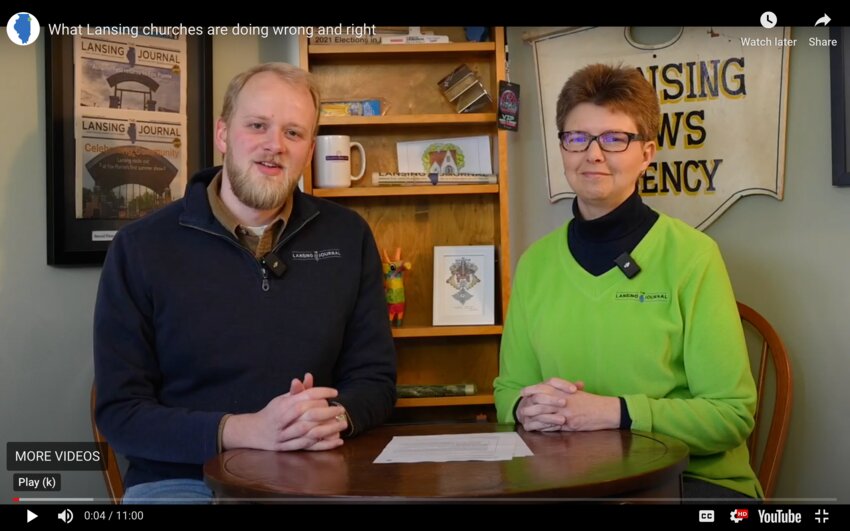 They publish stories about local people. "We've been intentional about including as many names as possible," Jongsma said. "And faces draw people in. That's a basic marketing truth. You want faces in your advertisements and your stories. People are interested in people, and that's what community is — it's the people."
The content resonated with the community, which rallied for the new news brand.
"We keep a file of actual physical cards that people have sent us to thank us. Sometimes they send in a check and a little note about how much they appreciate a journalist or enjoy reading it every morning," Jongsma said.
"They love learning things about their town. They want to feel informed and connected," she added.
What better way to connect than through a shared love of local cuisine?
"We did a series called Local Flavor Awards, focused on restaurants in Lansing that aren't chain restaurants. … We would eat at each of them, usually something the restaurant owner would choose because it was a popular dish or one they wanted to be known for. They'd sit with us while we were eating and explain why it was special, why their recipe was better than anybody else's. We learned so much about these business owners. Every experience was good, and the food was all good! It was fun for us to meet these restaurant owners and see the diversity of the food we have in Lansing." Each restaurant was awarded a certificate of appreciation. In March, they produced a print edition that was mailed to every residential address in Lansing. The center spread was devoted to the Local Flavor Awards.
A page on the Journal's website implores readers to buy into this concept of building community. The newsroom suggests people eat at locally owned restaurants; contribute a Local Voices column to the paper; attend public meetings or run for office; or simply enjoy the village's amenities, like bike paths. In other words, it's a reminder to participate in the community's success.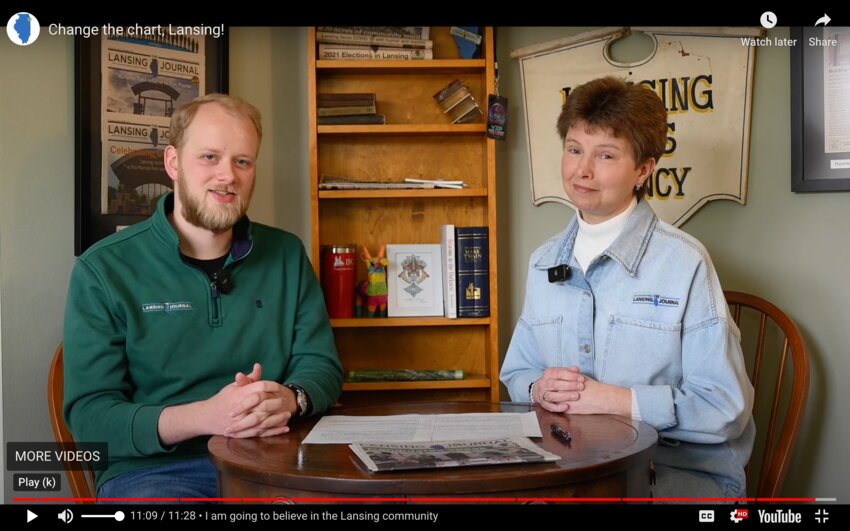 Jongsma said they discovered that village voter registrations had increased in recent years, yet the number of votes cast had decreased.  
"That was really frustrating. We do very thorough reporting on all the candidates, and I just assumed that people would go to the polls once they had that information. But they weren't. Leading up to and on election day this April, we were at the polls reporting and reminding people that they were open 'til 6 p.m. and to make sure to get out and vote. Voting is just a basic way to show that you care about your community, and we got 107 more votes than the previous election. We're reversing the trend."
Jongsma said they'd like to grow subscriptions — mainly because the Journal is "the most reliable way to get the news" in Lansing. She estimates that as many as 500 community members have donated to the Journal over the past five years, including about half who signed on to make monthly donations. Both display ads from local businesses and Google-served ads are on the website.
"We're not sustainable yet. I don't know the normal steps to sustainability, but increased revenue would help." She'd like to hire more full-time staff.
"We have a great community here," she said. "Of course, it's hard work. I always have my hand out. But we really feel appreciated. They want to support it."
"Building community" isn't just a slogan for the Journal; it reflects who and what the Journal is. The site has a message to readers: "Our 'building community' promise means that you get news about your community from people who are part of your community."
Reporting on Spokane, Washington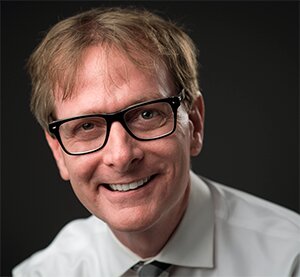 Rob Curley was appointed editor of The Spokesman-Review in 2016. When he moved to Spokane, a city of 228,989 per the 2020 U.S. Census, he and the publisher adopted a new philosophy for the newsroom that focused on local news and community. Part of the new strategy was to be visible.
"I spoke everywhere," Curley recalled. "I spoke at every Kiwanis Club, every Lions Club, every Rotary Club, every Bible study group. I would show up at the opening of an envelope!"
For the newsroom, having the editor, publisher and journalists accessible to the community means that sources are more likely to answer their calls and offer their perspectives.
"One of the things I told our publisher when I got here was that we should start thinking about how an editor interacted with the community in 1916 versus 2016. … In the 1960s and '70s, the role changed, and it became more of an ivory tower, looking down. And to a small extent, we still have that relationship. We're not trying to infuse ourselves into the stories, but it just so happens that we are part of the community and shouldn't pretend we're not.
"Most journalists strive to show they're objective, and in doing that give up their role of being a citizen. We said we don't want you to give up being a citizen. You should vote," he noted.
The paper still covers stories of national and international interest but through a local lens. Spokane, for example, has one of the largest Ukrainian populations in the country, so they dispatched a reporter to cover the war — like a story about Spokane's doctors who traveled to the border to treat refugees fleeing the war-torn country.
"None of these stories looked like what you saw in any other newspaper because we were treating it like this is a war on our neighbors," Curley said.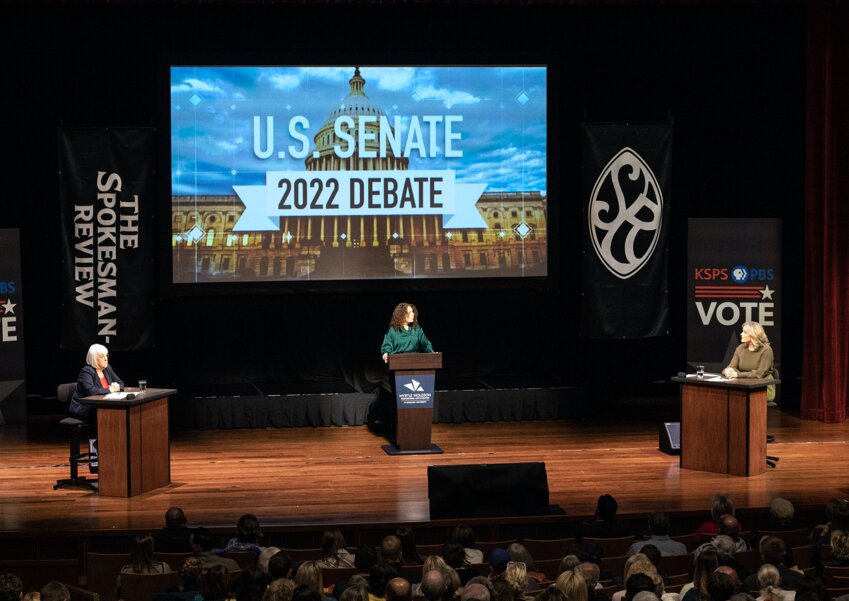 In other words, the newsroom focuses on local news and context. A few years back, they applied for a Report for America grant to subsidize the cost of having a reporter in Washington, D.C. Now, that position is 100% supported by local subscribers, he noted.
"How do we get people to understand what's going on in Washington without it being so polarized? We make it local," Curley said. He offered another example: "Spokane has a large military community, so we began to look at the V.A.'s record of veteran deaths that were linked to software the hospitals were using. We broke all of those stories that are now national news."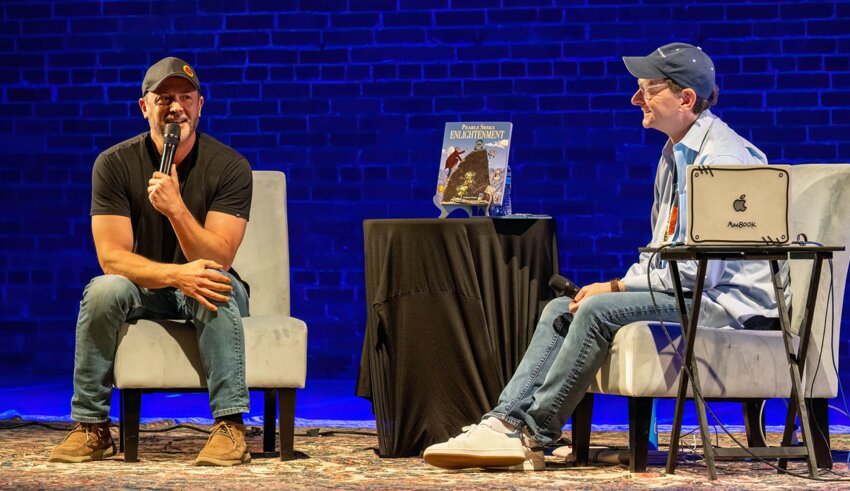 "But to do big-J journalism, you can't ignore little-j journalism," Curley said. "For us, that means still publishing the honor roles on the front page. We still write about the local marching band. We write about groups of people who get together to play cards. … The front page of newspapers should resemble their communities," he continued. "Traditional news judgment centers around focusing on really awful things. Unless your community is 100% awful, it means the approach is flawed."
"We refer to this philosophy as 'the virtuous circle.' In many ways, our industry is driven by the exact opposite, 'the vicious cycle,' where badness feeds on badness," Curley continued. "We wanted to focus on virtue and positive news, where one good act encourages another good act."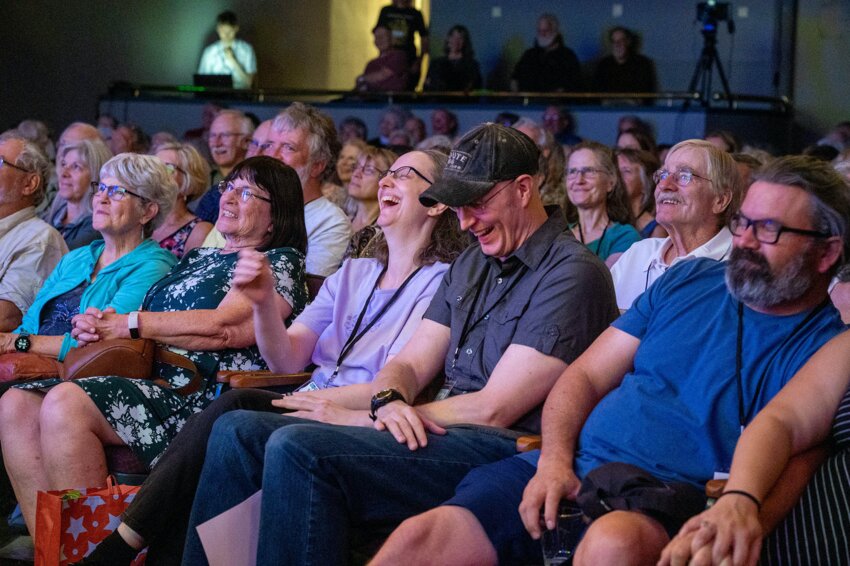 The contentious nature of social media also inspired the team to devise ways of bringing the community together for face-to-face gatherings. One way is through its Northwest Passages series. At least three times a month, they host guest speakers, including book authors. Sometimes, they take on heavy topics of importance to the community.
"Our last event featured two writers — one Hispanic, the other African-American — to discuss race, equity and equality. This is a serious conversation, but we still managed to make it lots of fun, and people came away saying, 'I learned so much.' … All of our events are like that."
When they launched Northwest Passages five years ago, they'd have audiences of 150 people. When COVID came to Spokane, they carried on virtually. Back to live events now, it's not unusual to have audiences in the 500 to 700 range — sometimes with a waitlist of up to 300 people. The events typically last an hour, but it's common for people to arrive an hour early and to linger afterward to speak with members of the newsroom and the guest speakers or to get books signed.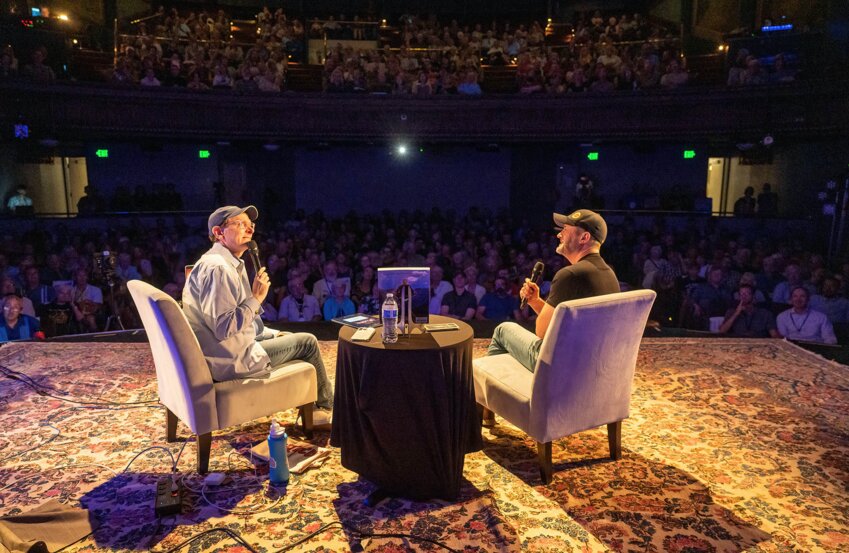 "We also use these events to talk about media literacy. … We explain what a local journalist really does. We talk about stories they've written since our last event and what's hurting the industry right now. We don't make it sad. It takes all of eight minutes, and the audience laughs the whole way through it, but the message is clear: We need your help. Now, 28% of our newsroom is funded by our community," Curley reported.
"We also host events once a month, where our circulation department picks 20 or 30 people, and they say, 'How would you like to hang out with Rob for the afternoon?' They come to our news meeting. They get to meet all the reporters, and then they get a tour of the building," he said.
Their journalists speak to high school English classes. They welcome local businesses and associations to use their conference facilities for their events, which the newsroom covers.
"We are always looking for opportunities to explain to the community that it's not our newspaper; it's their newspaper," Curley concluded.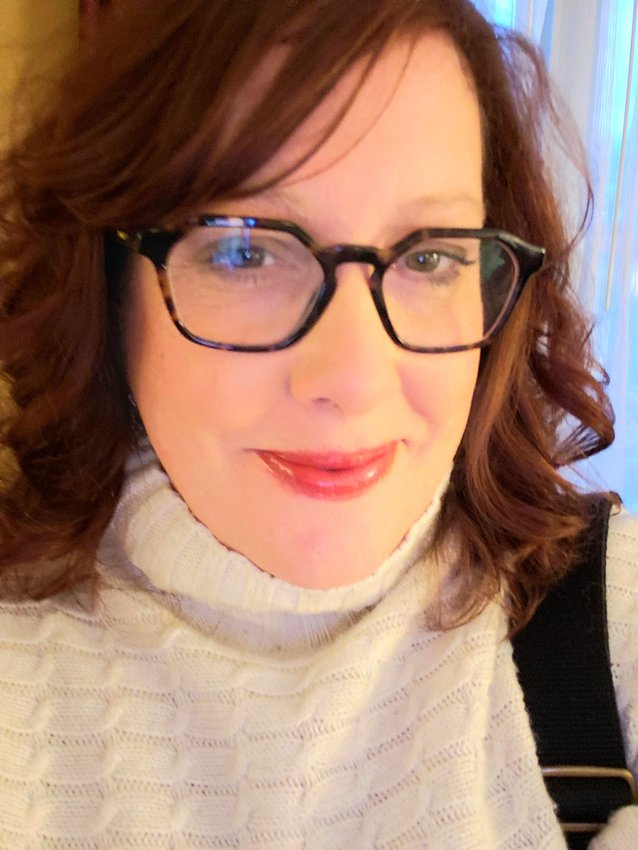 Gretchen A. Peck is a contributing editor to Editor & Publisher. She's reported for E&P since 2010 and welcomes comments at gretchenapeck@gmail.com.