Dozens of surveys have confirmed a lack of trust in the media among middle-aged and older people. Constant attacks from politicians and reliance on social media as a news source have accelerated this trend.
When SKEMA PUBLIKA, the think tank of SKEMA Business School, surveyed media posts from 2.8 million people ages 18-24 on five continents, we came to a surprising conclusion — young people also share a deep, widespread distrust in traditional media on a global scale.
The EYES 2021 report (Emergy Youth Early Signs) is an original study published by SKEMA Publika and Antidox, a communications strategy consultancy based in France.
We examined social media posts worldwide from the United States, Brazil, China, France and South Africa. About 55.5 million tweets were published between July 2020 and June 2021 by 2.8 million 18- to 24-year-olds from five countries. The tweets were analyzed for sentiment surrounding five political topics: mainstream media and the press, social networks, security, new technologies and the world of work.
Young people seem to be gradually turning away from traditional media outlets as a primary source of news, preferring social networks instead while remaining lucid about the reliability of the information accessible via these platforms. The inability to rely on the trustworthiness of news sources comes at the cost of trusting the media.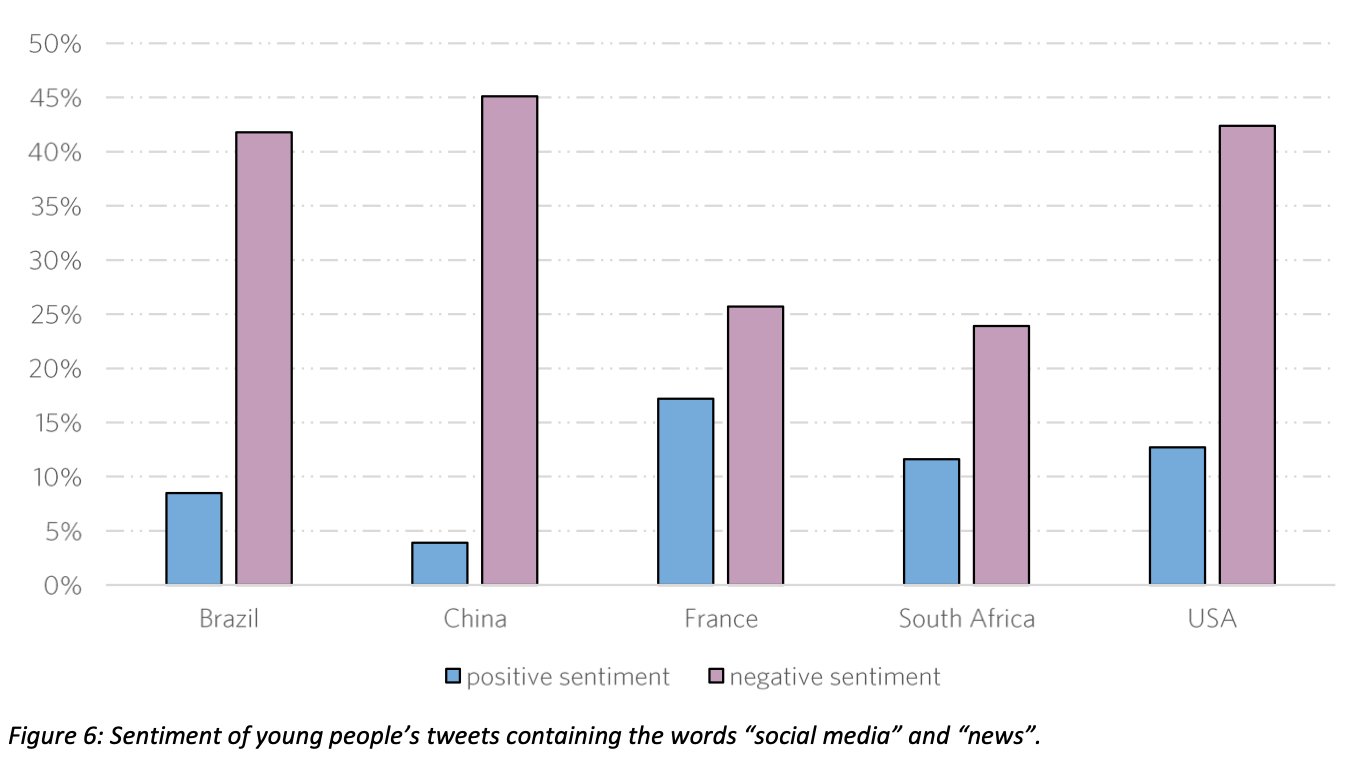 A strong negative sentiment emerges from the association of the expressions "social media" and "news". However, it is not as strong as that associated with traditional media in all countries except China, where 45.1% of tweets about social media are negative versus 39.1% of those about traditional media. Likewise, the social networks give rise to a more pervasive positive sentiment, except once again in China.
As younger people find it difficult to trust "reliable" news sources, they look more toward social media for information. While trust in both media sources remains extremely low, it is slightly higher in social media. In the U.S., young Americans' tweets associate "fake news" with "media/press" 10.5 times more than "social media." The issues of trustworthiness, credibility and reliability of the traditional media outlets are also more heavily discussed in the U.S., with 256,000 tweets.
Rankings of the most popular hashtags from young Americans reveal that they are more enthusiastic about international events than domestic ones. Eight of the 10 most popular hashtags refer to events outside of its frontiers: #WhatsHappeninginMyanmar (825,500 occurrences), #Myanmar (541,200), #MilkTeaAlliance (468,200), #EndSARS (86,300), #AntiFascistRevolution2021 (48,900), #May2Coup (27,000) and #April19Coup (22,300).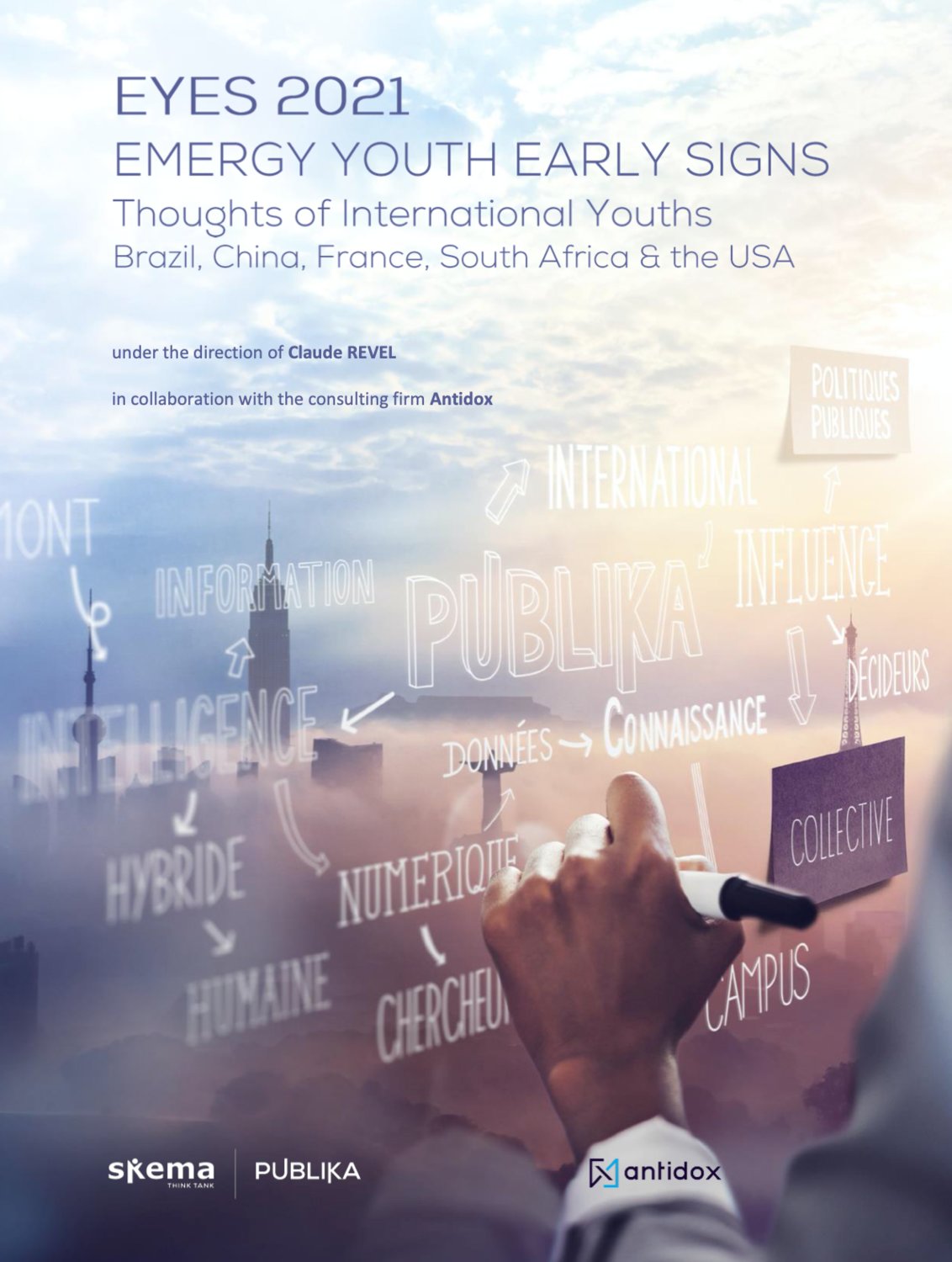 The growing negative sentiments toward the media and the corporate world from youth on a global scale warrants serious attention. The SKEMA Publika think tank continues to pursue our mission of identifying profound societal changes. More publications can be found on our website:https://publika.skema.edu/
Claude Revel is the director of development for SKEMA PUBLIKA, the think tank for the SKEMA Business School. She is a former senior civil servant, essayist, independent administrator, an affiliated professor at SKEMA from 2008 to 2013 and a lecturer at Sciences Po from 2014 to 2017.