Serving as a forum for personal and professional networking is a benefit of social media, but its global reach and popularity have resulted in the posting of information — often described as "news" — from less-than-transparent and unverifiable sources. In this environment, the public has difficulty trusting what they read, hear or see, even when it's the work of professional journalists and media organizations.
To make it easier for the public to recognize trustworthy journalism, Reporters Without Borders created the Journalism Trust Initiative (JTI) in 2019. It has a three-step process to help media outlets distinguish themselves from the myriad of other sources sharing information on the internet and social media.
This was the topic for discussion during a recent E&P Reports vodcast hosted by Mike Blinder, publisher of Editor & Publisher. His guests were Beth Potter, Ph.D., U.S. regional manager of the Journalism Trust Initiative; Paul Samyn, editor of the Winnipeg Free Press; and Kevin Rehberg, vice president of client development at the Alliance for Audited Media (AAM).
According to Potter, the three-step process was developed in Europe by a panel of journalists convened by the European Commission to determine a set of standards. A web application was created for the JTI website where media outlets can use a questionnaire to judge themselves against these standards.
The three-step process includes the following:
An internal self-assessment of journalistic policies.
Public disclosure of that assessment in a transparency report.
An independent audit from a licensed, certified body, such as the AAM.
"As a former journalist, I don't think journalists and media outlets market themselves well enough. We should be proud of having standards and explain that we actually do the real work to serve the public. The JTI process can ensure the public that what they are reading comes from media outlets with stated ethics, and the AAM or similar independent bodies have audited them for those ethics and transparency," Potter said.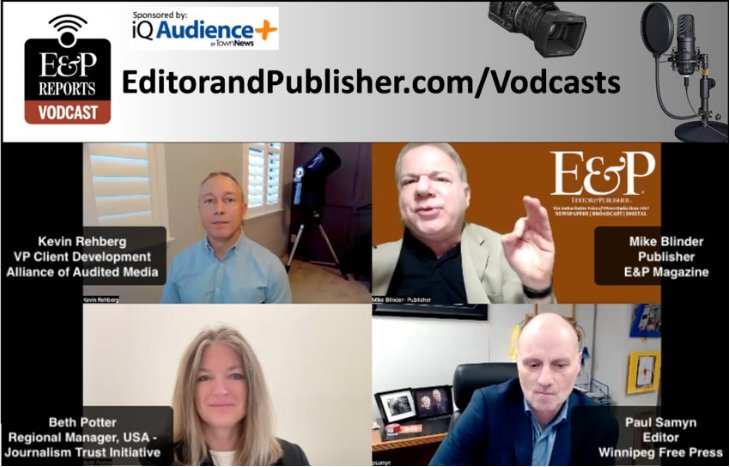 The AAM's traditional function has been to certify the audience a media outlet claims any advertiser will reach when placing advertising with that outlet. Rehberg explained that the AAM has been an independent, nonprofit identity for more than 100 years, differentiating quality news media from all other sources.
"When we learned about the Journalism Trust Initiative, we knew it was right in our wheelhouse. We decided to become part of the Initiative to support journalism in general, but also because JTI's mission fits so well with ours. We're now partnering with JTI as one of the certifiers," Rehberg said.
Samyn and the Winnipeg Free Press have completed the JTI's three-step process as an additional source of accreditation. The system works differently in Canada than in the United States. The Canadian federal government provides financial support to newspapers that are accredited by a journalism organization based on the number of newsroom employees. This was an effort by the government and the Canadian newspaper industry association to help newspapers overcome the challenge of social media and search engines, such as Google, capturing a substantial portion of advertising revenues those newspapers would otherwise receive.
"We consider trust a point of pride, giving us more strength to serve our readership. For years, any correspondence I have with readers usually ends with the following line before my signature: 'I hope we continue to earn your trust.' That's why we've taken the step to certify with Journalism Trust Initiative," Samyn said.
Publishers and news and media outlets interested in more information about the Journalism Trust Initiative can visit its website at journalismtrustinitiative.org and contact Beth Potter directly at bpotter@rsf.org.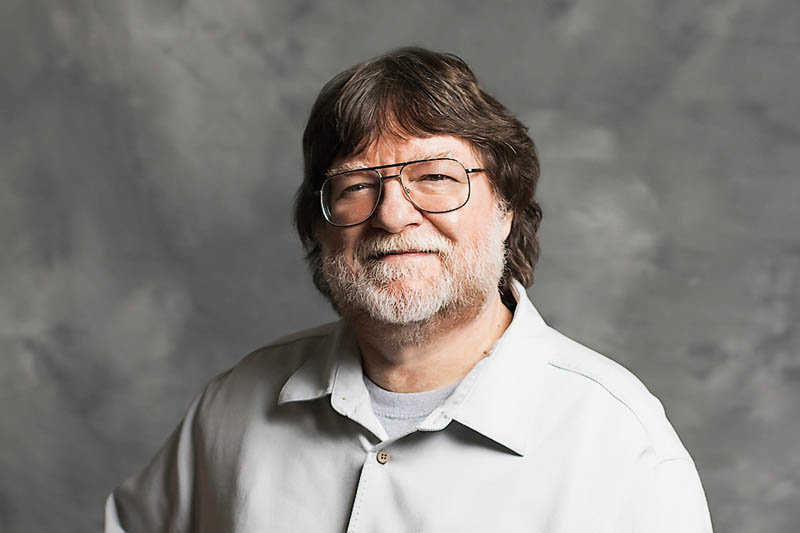 Bob Sillick has held many senior positions and served a myriad of clients during his 47 years in marketing and advertising. He has been a freelance/contract content researcher, writer, editor and manager since 2010. He can be reached at bobsillick@gmail.com.