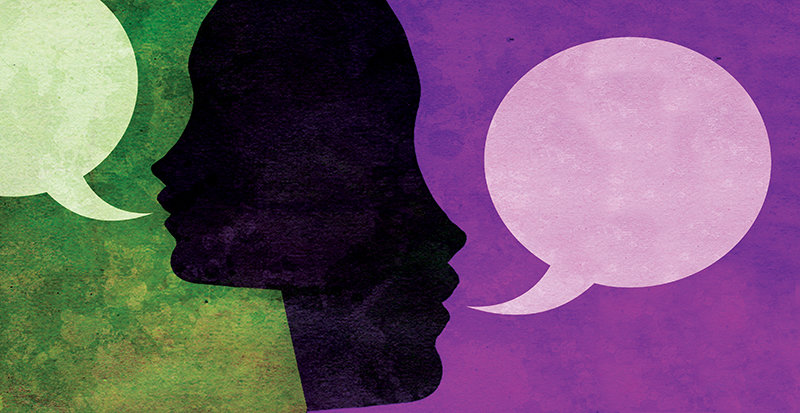 When New York Times investigative reporters Megan Twohey and Jodi Kantor, along with the New Yorker's Ronan Farrow, told the world about Harvey Weinstein's chronic sexual harassment history and abuses of power as a Hollywood producer, it ignited a movement called #MeToo that inspired people to speak out and stand up against the cultures of harassment in the workplace that had been overlooked for years.
Organizations outside of the entertainment industry became introspective about their own workplace cultures, where some found that the same problems existed within their own walls. Reported instances in the fashion, government, business and agriculture industries showed that discrimination, sexual harassment, and wage and gender parity were issues women dealt with regularly.
The spotlight even found its way to the media industry, where it was discovered that the very industry reporting on sexual harassment was also experiencing the same harmful behaviors and sweeping them under the rug. Among them were NBC News' Matt Lauer, CBS CEO Les Mooves and New York Times' Glenn Thrush, who all allegedly displayed inappropriate sexual behavior in the workplace.
A female journalist E&P spoke with for this story painted a powerful illustration of how unnerving it can be to report an incident: When she approached one of her male co-workers for advice on how to handle a sexual harassment issue, she was rebuffed.
"You don't want to be that girl, do you?" her male co-worker asked.
Learning Process
The reality of how deeply rooted and serious the problem of sexual harassment in the workplace and how much it can be overlooked came to the forefront at this year's World Association of Newspapers and News Publishers congress in Portugal.
At the event, the Congress released a sexual harassment guidebook for attendees to take back to their organizations, but at the same time, attendees experienced inappropriate sexual jokes and forced kissing on stage at the gala conference dinner. WAN-IFRA employees took immediate action afterward.
In a statement, WAN-IFRA president Vincent Peyregne said: "I am here to say that that was not appropriate. I am here to apologize to our staff for what happened last night and to say that we recognize the extraordinary work they have done and that they did not deserve to be put in that situation. We will continue to use our position to push for change from within the industry through our initiatives such as Women in News, calling out unacceptable (behavior), and creating forums for the media industry to examine how we as an industry can improve gender balance in our boardrooms, newsrooms and in the content we produce. We will also continue to examine our own record, and not be afraid to admit when we can do better."
Before the occurrence in Portugal, WAN-IFRA had announced they were establishing a working group and resolution to improve the balance amongst a predominately male board. As result, the organization elected its first female vice president and added four new female board members.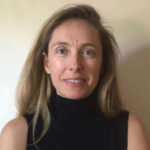 Melanie Walker
Their program Women in News (WIN), which Peyregne referred to in his statement, aims to increase women leadership and voices in the news. The organization provides women journalists and editors with the skills, strategies and support networks to take on greater leadership positions within their media. WIN partners with media organizations to identify industry-led solutions to close the gender gap not only in their newsrooms, boardrooms, but also in the content they produce.
The industry must lead by example, said Melanie Walker, WAN-IFRA director of media development.
"It's a marathon," she said, "and it's long overdue."
"Mind the Gap"
According to the Center for Talent Innovation study, "What #MeToo Means for Corporate America," about 41 percent of women in media and entertainment said they've been sexually harassed by a colleague or boss at some point in their careers. Additionally, 22 percent of men reported they have also been sexually harassed. Of the women who have been harassed, 72 percent say it was by someone more senior in their careers, while 57 percent of men reported they have been harassed by other men.
Although many news organizations proudly showcase their commitment to diversity and inclusiveness, women in the media continue to be under-represented in bylines, behind editors' desks and in boardrooms. They're also often paid less than their male counterparts. According to studies from the American Society of News Editors, the Women's Media Center and the advocacy group VIDA, gender equality in newsrooms have hardly improved in the last decade despite increasing demand for more inclusive journalism. This is shown in a statistic compiled by Nordicom, which stated that out of the 100 largest news organizations, less than 20 percent of the leadership roles are held by women. In March, the Women's Media Center's annual report on gender representation in the media found that only 37.7 percent of the news was credited to women.
When it comes to compensation, the Asian American Journalist Organization compared studies released by newsroom unions from information compiled in 2016 and released it in a report called "Mind the Gap: Uncovering Pay Disparity in the Newsroom." The report found that union-represented men made $88,421 a year on average versus women who averaged $76,744.
Along with sexual harassment issues, these stark differences in gender and wage parity have forced the industry to do some important work to create partnerships and initiatives that will encourage more diverse newsrooms.
Tackling the Issues 
To address those issues, some groups have formed or come out as allies to women in the newsroom.
One of them is Press Forward, a small team working to tackle sexual harassment in the workplace from five angles: the training, a study, dialogue/panels with j-schools and industry associations, a legal defense fund, and thought leadership including culture assessments. As E&P reported in July, the goal of Press Forward is to explore the root causes of such behavior and address the unintended consequences. The initiative also wants to produce an industry blueprint that can offer recommendations across the board and a code of conduct that can be scaled to other professions. They are focused not just on harassment—they want to address workplace culture and the need for equality—but they are being defined as the group tackling harassment.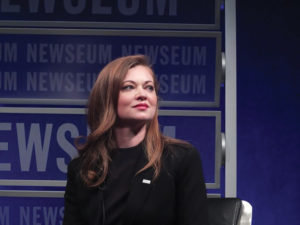 Carolyn McGourty Supple
Carolyn McGourty Supple, a Press Forward co-founder, said it was her own personal experience of sexual harassment in the newsroom that prompted her to help create the group. After the incident, she approached a female editor and asked whether she should report it. McGourty Supple's editor told her to do what she felt was right—and she did. She reported the issue. McGourty Supple said she wouldn't have had the courage to report it or stand up with Press Forward if it wasn't for the backing of a female leader.
McGourty Supple said the issue that they are collectively trying to solve is that more than two-thirds of journalism and communications grads are women, and they're entering a field where only one-third of journalists are women. Nearly two-thirds of those women say they will be harassed, most likely at work and won't report it.
"Let's be clear. This is not a gender issue. This is a human rights issue," said Dianna Pierce-Burgess, another Press Forward co-founder, who also emphasized that the #MeToo movement is really about issues that went beyond sexual abuse, especially the abuse of power, which women around the world are now challenging.
McGourty Supple explained being a watchdog is one tactic, but not theirs because there also has to be accountability mechanisms in place.
The challenge for their organization is that the press wants to tell stories about harassment and what women experienced, said McGourty Supple, but they don't want to make their demands via headlines or statements. They want to partner and advice behind the scenes.
"We aren't victims. We're brave and approaching this dispassionately as management consultants, lawyers, C.E.O.s and journalists seeking solutions," said McGourty Supple. "None of this work will mean anything if we can't work with newsrooms."
Looking Ahead
A year after the Weinstein story exploded, more stories are still coming out. The men and women coming forward are being supported, and predators are longer being protected. News organizations have also changed the narrative to answer the question: "How can we prevent this situation from happening again?" and hold themselves accountable.
New York Times gender editor Jessica Bennett said that they have been looking at sexual harassment issues through a women's perspective and a female lens, "which is important because traditionally we have not done that, but there are huge things changing."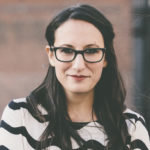 Jessica Bennett
However, Bennett is interested in covering the male aspect as well. "You truly can't separate those things. It is intersectional in its approach and you have to think about all of these things as a whole."
She added that gender is a lens through which we view the world so that doesn't necessarily mean that every story needs to focus on gender, but that it should just be a part of the stories at large.
For example, news organizations have found that there is a market for news geared toward women, by women. The Lily, which is a part of the Washington Post, is a platform that features diverse voices and empowers women with news and information. The Skimm is another publication written for professional women. Its newsletters cover business, politics and the stock market, along with relationship advice, fashion and entertainment news.
Since the #MeToo movement, the issue of diversity and inclusion in the media industry has been placed heavily under a microscope as news organizations have become more aware of how representative their editorial teams are to the communities they serve.
Last June, media leaders attending the Women in News Summit in Portugal discussed initiatives for promoting staff diversity in their own organizations. Poynter recently created a diversity and inclusion director position, tasked to train newsrooms to help them hire diverse candidates.
Setting internal targets like WAN-IFRA did to hire diverse candidates, and not going back to the same pool of candidates, is one way to solve the diversity issue. Newsrooms can also choose to listen to those who have been most impacted the most about their ideas for solutions and invest and partner with those individuals, such as the ones who belong to Press Forward.
Whatever the solution, it will require workplace civility and equality for all to address the issues. But not all solutions have to deal with gender.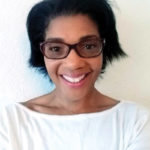 Ruby Bailey
Ruby Bailey, who was recently named the first female executive editor for the Columbian Missourian, believes it's more of a leadership issue.
"I've had some great women editors and some great men editors and vice versa," she said. "The challenges are more related to being in a challenged and challenging industry than a gender expectation."
While this may not be a gender issue, it is apparent that past workplace cultures were filled with toxic, systemic issues that had been around for decades. The fires are being put out now, but it's going to take awhile before they're completely extinguished.
Irene Gentle, the first female editor appointed to lead the Toronto Star newsroom, said female journalists often felt themselves pushed into more typically "female" sections rather than news, politics, sports or business.
"Even now it isn't an uninterrupted line of progress when you think of things like representation on boards and as CEOs of bigger companies," she said. "I really do believe in the 'see it to believe it' school—if you don't see female leaders, you tend to think of it as a theoretical thing rather than an achievable goal."
As a leader in her newsroom, Gentle's priority lies in building foundations so that journalists for generations are there to be watchdogs for the public and to hold accountable those that need to be held responsible.
"I don't think many people are out there watching to see if I succeed or fail due to my gender," she said. "But let's also say I don't plan on failing."
Sidebar: What is sexual harassment?
Sexual harassment is unwanted and offensive behavior of a sexual nature that violates a person's dignity and makes them feel degraded, humiliated, intimated or threatened. Sexual harassment is not about sex; it is about POWER. It happens where there are unequal relationships, i.e. superior/manager and subordinate.
'Quid Pro Quo' sexual harassment
A person is forced to submit to sexual harassment in return for employment benefits, such as a promotion, big assignment or to keep their job.

A person's employment is affected when they reject or stand up to sexual harassment, such as being fired, demoted, or losing assignments.
You have a right to work in a safe environment, free from sexual harassment
On-site spaces (in the office, newsroom, on set)

Off-site spaces (in the field, doing research, interviews)

Social events organized by your organization

Online spaces (communicating with people for your work)

Work-related events (conferences, business trips, training sessions)
What counts as sexual harassment?
Physical (When someone uses physical pressure of force to have sexual contact with another person against their will)

Verbal (Someone gives another person unwanted sexual attention through verbal or written comments or conversation ,i.e. unwanted calls and messages, sexually suggestive remarks, dirty jokes)

Non-Verbal (Someone gives another person unwanted sexual attention through noises or actions at a distance i.e. looking someone up and down, winking or blowing kisses, stalking)
Source: WomeninNews.org/WAN-IFRA