Andrew Conte, founding director of the Center for Media Innovation at Point Park University, has been receiving wide industry acclaim for his latest book "Death of the Daily News," which tells the story of how residents in one Pennsylvania community have identified and sorted local news and information since their local newspaper stopped publishing after 131 years. The book also addresses how "citizen gatekeepers" run a new local newspaper and an online news outlet, post to social media sites and seek other platforms for sharing information.
"The massive changes that have caused so much disruption and pain for our industry also are creating opportunities for the future of local journalism," Conte stated. "While the book focuses on a motif of 'death,' the narrative tells a story of rebirth that should give hope for all of us who care about local news and the democratic institutions it supports."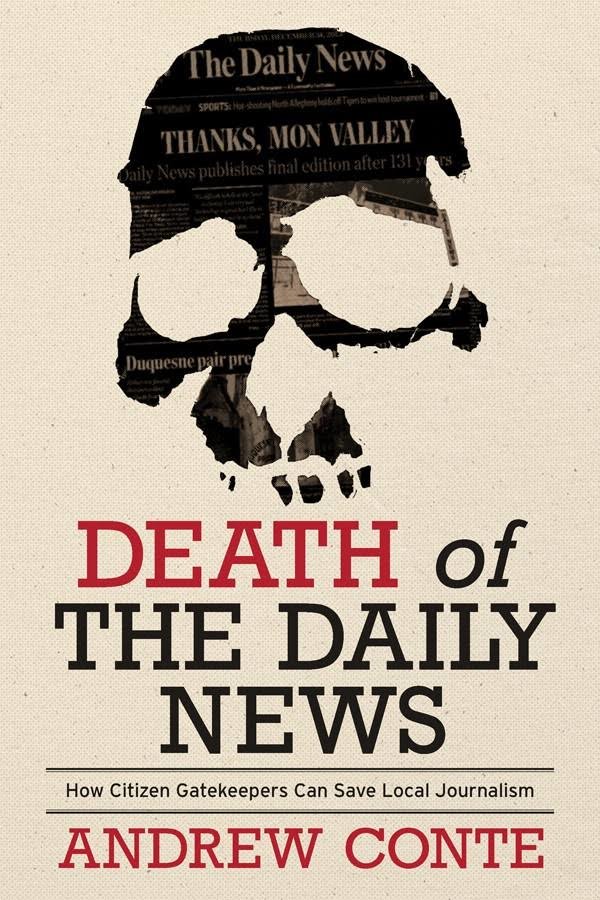 TThe hardest part was probably getting people to trust me enough to talk about what was going on in a community where people are wary of outsiders," says Conte. "They want to know your intentions and why you are interested in their community before they start talking to you and opening up. And so that took a long time."
In this 160th episode of "E&P Reports," we interview veteran reporter-turned-educator Andrew Conte, who founded the Center for Media Innovation at Point Park University in Pittsburgh. He is also the author of "Death of the Daily News," his latest book, which takes an in-depth look, via local reporting, at what happens when one local community loses its newspaper of record and flounders to find other forms of local journalism.