Warren Dews Jr., chief operating officer, and Mark Vinciguerra, president, of the National Press Institute for Audience Growth(NPIAG) along with Kelly Robinson, CEO (of) or RedDot announced today that they have partnered with Julian Placino, a professional recruiting consultant, to offer an innovative, cost-effective method, known as the Placino Carrier Recruitment Method, to identify, interview, qualify and contract newspaper carriers for any size market.
The goal of this innovative program is to help newspaper publishers avoid moving to mail delivery, so they can:
Curb "down rates," which can average $1000 to $1500/ week.
Avoid moving to mail delivery which can create an average loss of 30% of highest paying subs, within 90-days.
Stop guaranteed yearly mail delivery cost increases, averaging 8% each year.
In a recent "E&P Business Spotlight" interview, Mike Blinder, publisher of Editor & Publisher, spoke with Placino about how his method addresses one of the biggest employment challenges for newspapers: Finding highly qualified newspaper carriers.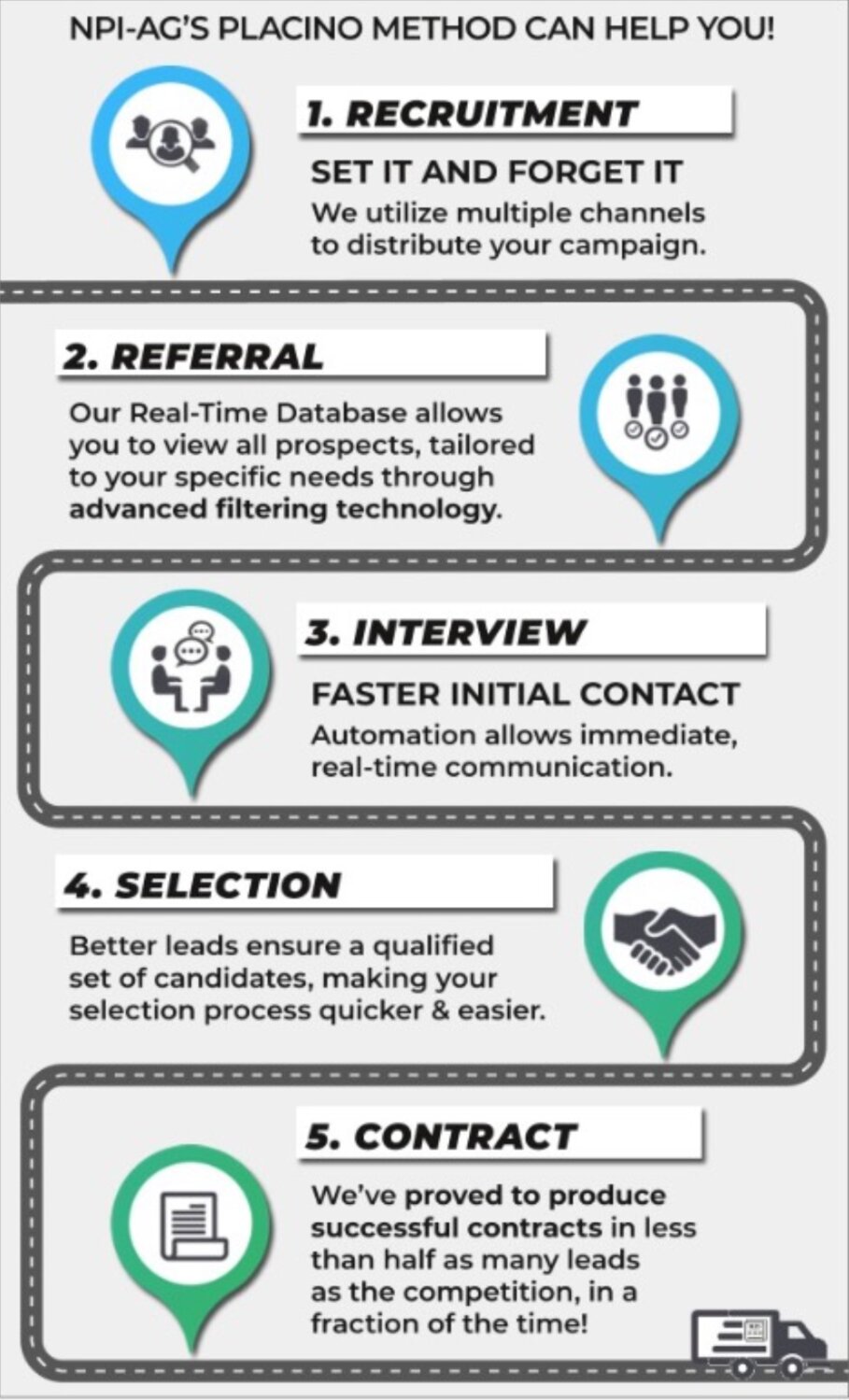 "This challenge isn't a supply issue but a marketing issue, because recruiting is marketing," stated Placino. "The Placino Carrier Recruitment Method systematically creates the employment value proposition to become a carrier. The method has already been successful in helping newspaper companies to recruit carriers better, faster and more consistently. We're creating 14 times more leads and filling two routes per week more than our competitors."
Placino has been a recruiting practitioner for more than 15 years, including seven years leading recruitment at Bottle Rocket, one of the world's top mobile development firms. His current clients include Gannett, The New York, Florida, and New England Press Associations, Blox Digital, America's Newspapers, among others.
According to Placino, knowing your employment value proposition is one of the three immutable secrets of recruiting success. The others are implementing pipeline recruiting and building a culture of recruitment so current employees become a company's best recruiters and talent ambassadors.
He added that instead of manually posting jobs on Indeed, CareerBuilder and similar sites, the Placino Method is a 'set-it-and-forget-it solution' that newspapers can easily execute and then receive qualified leads via email. Candidates are screened according to a newspaper's qualifying criteria to identify those who are the best fit for a newspaper's specific needs.
The Placino Carrier Recruitment Method delivers other benefits:
Its Real-Time Database utilizes advanced filtering technology so customers can view all prospects based on qualifying criteria.
Automation allows for faster initial contact with prospects to reduce the time until they are employed and being productive.
Customers spend less time selecting the appropriate candidates because the leads the Method generates match customers' needs.
Finalizing the hiring process requires less than half the time as leads from similar recruitment services.
"The Placino Method is strictly performance-based. Customers only pay for results with our per-lead-cost model, essentially guaranteeing the results," said Placino. "Together, we decide how many leads you want and we deliver them or your money back."
The National Press Institute for Audience Growth offers media and news organizations the expertise of a team of professional media consultants to increase audiences and save money with innovative strategies to improve reader retention and streamline distribution.
For more information about this new recruitment solution, contact:
Warren Dews, COO, NPIAG: wdewsjr@gmail.com
Mark Vinciguerra, President, NPIAG: markvinciguerra@npiag.com