Nonprofit news collaborations deepen investigative work, amplify quality journalism and connect for-profit news organizations to new funding streams.
Mission-based collaborations include both local and national organizations, focusing on regional issues, highlighting problems disproportionately affecting minorities and taking a deeper look at a national issue through a local lens.
Lisa Yanick Litwiller, director of audience at the Center for Public Integrity, said collaborations give journalists the resources for the deep work that drew many journalists to the industry in the first place.
"I think the most altruistic reason that we go into journalism is to do public good, to support the vulnerable, to make the powerful accountable to whatever damage is being done, to make changes that are positive for everyone, and by collaborating, our powers are tenfold or more to be able to do that deep work and also to amplify it," she said.
Word in Black
Word in Black is a collaboration among some of journalism's leading Black publishers formed shortly after the death of George Floyd at the hands of a white police officer.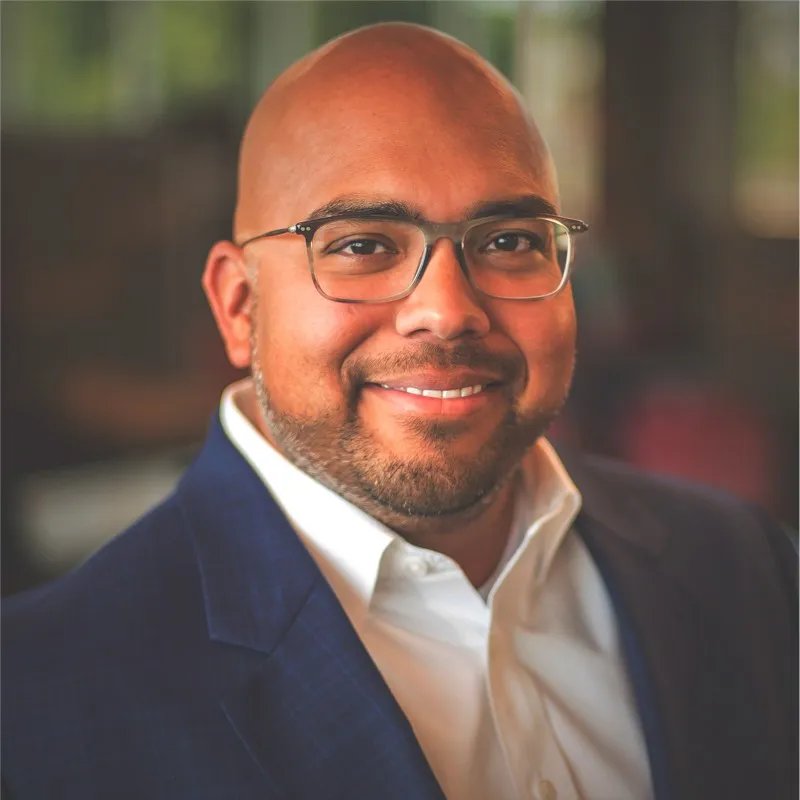 Floyd's murder and the COVID-19 pandemic highlighted how communities of color are impacted more severely in a crisis than their white neighbors, said Andrew Ramsammy, chief content & collaboration officer for Word in Black and the Local Media Association.
"First and foremost, we are leveraging the legacy of these 10 Black publishers," he said. "Obviously, we saw after George Floyd that when a local story goes national, most Black publishers lose equity in that conversation."
The LMA and its Fund for Black Journalism support the collaboration, along with other donors. The collaborative focuses on issues disproportionately impacting the Black community.
"We know that the list of inequities in the Black community is not a short one," he said.
They have more than 50,000 subscribers to their newsletter, and Ramsammy said they receive positive feedback from their readers.
"When people see themselves reflected back in content and aren't used to seeing themselves represented, they reach out," he said. "They're seeing themselves represented in journalism in ways that they are not used to being represented in journalism."
Readers outside the Black community use the content "to become more informed and participatory, to be a part of the solution," he said.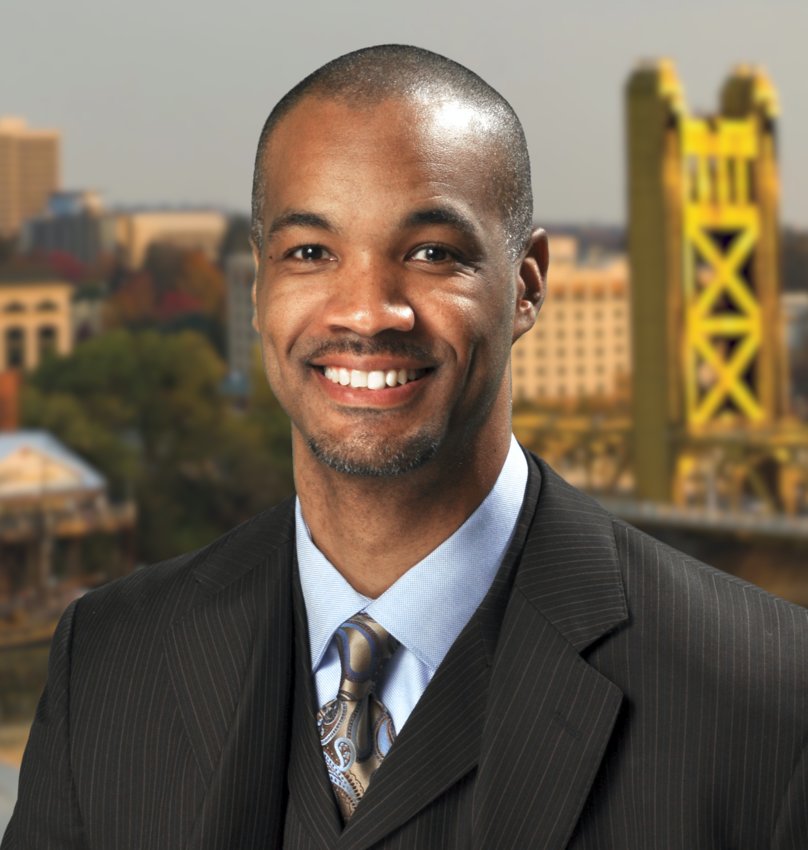 Sacramento Observer Publisher Larry Lee, one of the Word in Black publishers, said the idea was born from the mission to highlight Black voices after Floyd's murder. The Fund for Black Journalism received an outpouring of donations in the wake of Floyd's murder — enough to launch a new collaborative.
"Can we take this moment to do something really impactful for the Black press?" he recalled thinking.
He and several other publishers agreed to work together, and the number of publishers grew. He said the collaborators all knew each other well despite their geographic distance.
"A really critical thing in collaborations is being of like mind and like mission," he said. "It seemed it was a good fit for many of us. You have to do the thing that will keep you there because you have to take the time and bandwidth for a collaboration to succeed. If you don't have something that binds the group together, most likely they'll wither and die."
He said the publishers were driven and energized by their shared mission.
"We were in the midst of COVID and the political uprising in 2020. There was a lot of purpose and a lot of synergy that we all shared," he said.
Their work has included stories on healthcare, education, mental health and aging.
"We've been able to do some really good reporting and stories that have brought awareness to issues within the Black community, as well as support the newsrooms themselves."
News Is Out
News Is Out considers Word in Black a mentor. It also was launched through the Local Media Association and followed a similar model to Word in Black. The National Queer Media Collaborative comprises six publishers who head LGBTQ+ outlets across the country.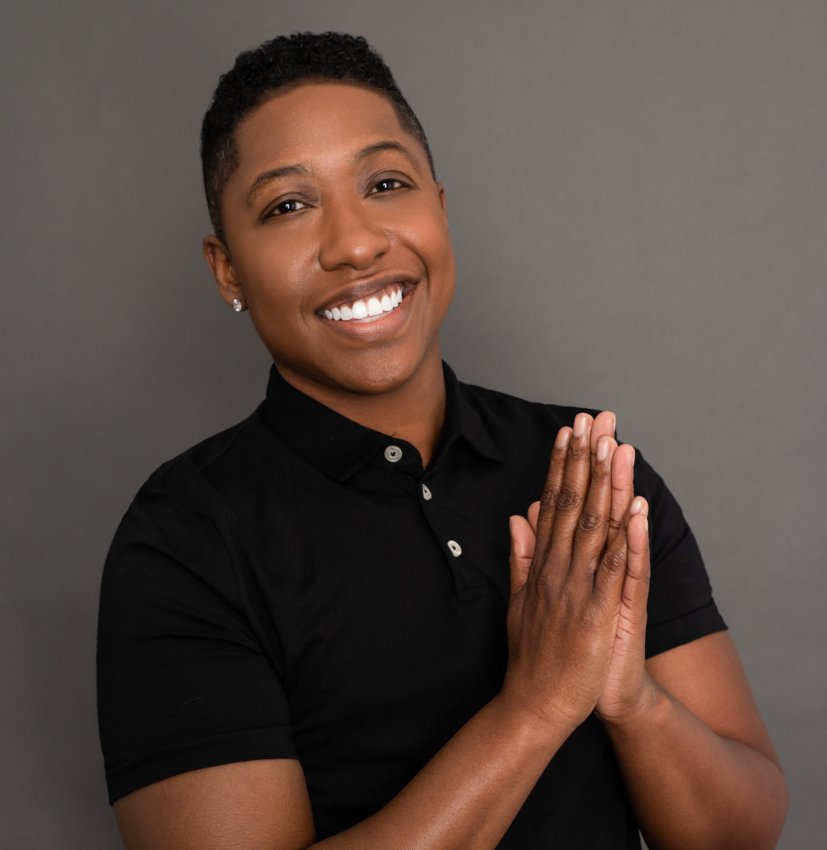 "Like a lot of things, we're a lot stronger together," said Eboné Bell, founder and editor-in-chief of Tagg Magazine.
Bell said LGBTQ+ media outlets suffered along with the rest of the news industry through the pandemic. The collaboration is a way to ensure LGBTQ+ media survives.
"Sometimes our stories still are not told, and we have to be the ones to tell them," she said.
News Is Out secured a grant from the Google News Initiative to launch and hire its full-time staff member, Dana Piccoli, the News Is Out editor and project manager.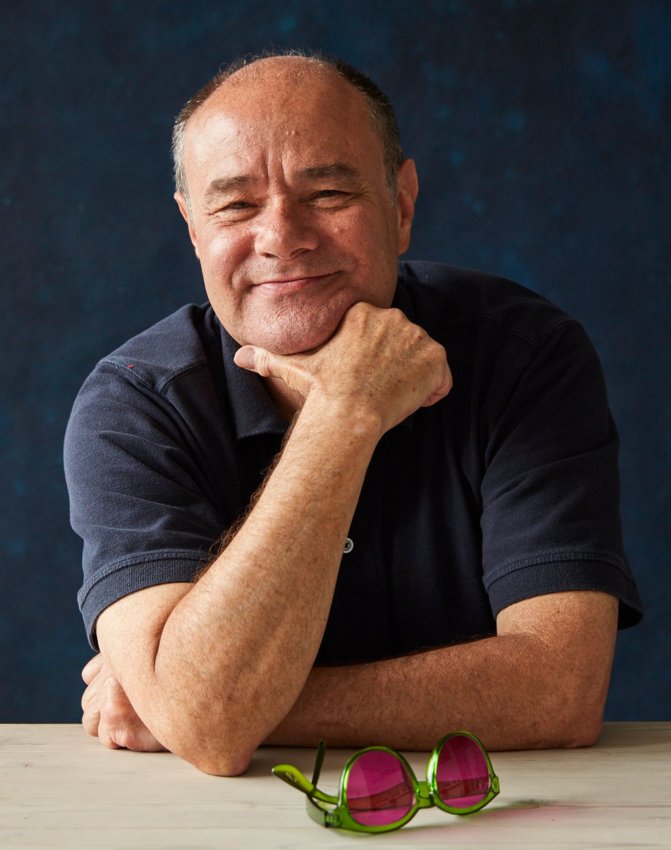 Mark Segal, founder and publisher of the Philadelphia Gay News, said the LGBTQ+ community is vast and diverse, but journalism does not reflect that.
"There is no one site that is specifically generated for all segments of the community and good journalism. We hope to fill that space," Segal said.
Many LGBTQ+ media outlets have a specific niche, and national outlets do not cover topics with the same level of depth as local outlets, the publishers said.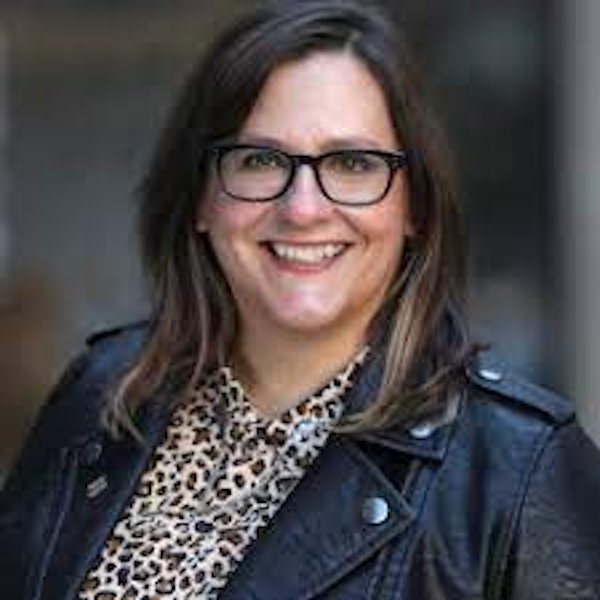 News Is Out published a series on educational legislation impacting the LGBTQ+ community soon after its launch. The publishers each wrote articles for their own outlets and the collaborative, resulting in a series that brought the depth of local reporting to a national audience, Piccoli said.
"Everyone had their own perspectives, but together it brought this national view to what LGBTQ youth and parents and teachers are dealing with," she said. "It really dialed into some important things and conversations with people who are actually there on the ground, teaching, being educated. That is something really special that we were able to do right out of the gate."
She also highlighted the News Is Out commentary, which showcases the different voices, perspectives and experiences among its collaborators.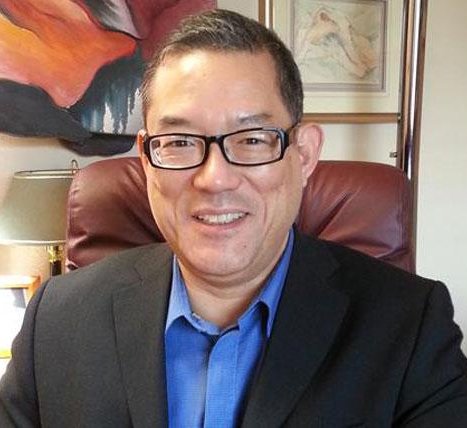 Bay Area Reporter Publisher Michael Yamashita said joining a nonprofit collaboration also helps to support their individual publications because it gives access to grants and other funding sources only available to nonprofit organizations.
"I think this collaboration actually fills this gap for a lot of us in matching funders with publishers and helping to save local queer journalism," Yamashita said.
Segal said talking with fellow collaborators helped his publication secure a grant after his colleagues shared their experiences and insights. He said that one of the most important things he has gotten from the collaboration is encouragement and knowledge from fellow publishers.
He advised other publishers entering collaborations to remember they still have opportunities to learn.
"Don't be afraid of listening and learning," he said. "Sometimes publishers feel we know everything there is in the world about publishing because we have to make decisions about what is right, wrong and try to stay unbiased."
The News Is Out website has 1.6 million monthly unique visitors, Piccoli said, and they are currently publishing a series on caregivers with support from an AARP grant.
Affordable housing collaboratives in Sacramento and Dallas
The Solutions Journalism Network provides funding to many collaboratives, including four focused on affordable housing.
Larry Lee is a member of Solving Sacramento, a collaboration of seven local publishers finding housing solutions in their area, in addition to Word in Black.
"Of course, California is such a challenging state to live in, so affordable housing affects all of us," he said.
He said the collaboration has helped sustain their newsrooms and shed light on their city's housing crisis.
The Dallas Media Collaborative looked toward Solving Sacramento for its collaboration on housing inequity with six media members, three university members and two nonprofit members.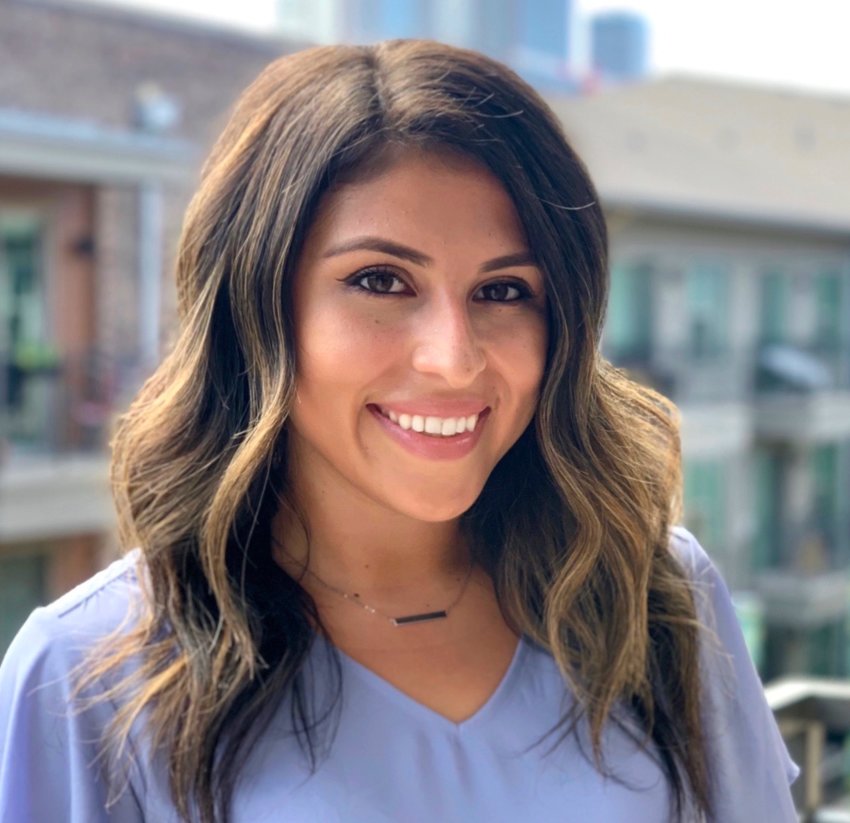 "A lot of news outlets were trying and struggling to cover the enormous challenge of affordable housing in Dallas," said Project Manager Jennie Trejo. "There are some big wins recently that we're really proud of."
They held an event in October, "Modern-Day Redlining in Dallas," to discuss the history of Dallas from the Jim Crowe era to the modern day, advice on building generational wealth and an explainer on the city's housing plans.
She said about 200 people attended the event.
"That was a really great moment for us," she said.
They had published 64 stories since their launch as of December 2nd, including Q&As with local housing experts and a community voices series.
"The one thing we want to do is humanize the experience of housing instability, so we want to have more voices to help tell those stories," Trejo said.
She said that collaboration requires "a lot of pre-work," and it took about six months for collaborators to shift their practices from "working in silos" while posting to the site toward working together.
The group has now found "a good rhythm of what working collaboratively in newsrooms should be," she said.
Trejo said they plan to focus on sustainability in year two. They are working on a case study to research what the community wants to see in their work.
"A big focus for us is allowing the community to have a lot more say and bring them into the solutions process more," she said.
Trejo said collaborations build community trust, amplify collaborators' energy and expand their resources.
"I would say collaborations are crucial in today's media landscape," she said. Collaborations shift the focus from competition toward making stories stronger, like adding a new element offered by another collaborator to a story. It also gives smaller newsrooms the resources to tell the stories they want to tell.
Trejo said having multiple reporters on one story increases their validity to the community and increases trust.
Those launching a collaboration should take time for planning in the first year because skipping steps can cause "hiccups" down the line. She said it is important to meet in person, which builds trust among the collaborators. And after structures are put in place, don't be afraid to adjust them.
Trejo recommended finding something for all of the collaborators to rally around. For them, it was their October event.
"Try to do something early on that can build momentum with the group and build success," she said.
Trejo said Solutions Journalism Network is discussing ways for its four housing-related collaboratives to work on a cross-national collaborative project among newsrooms in Dallas, Texas; Sacramento, California; Charlotte, North Carolina; and Fort Wayne, Indiana.
Center for Public Integrity
The Center for Public Integrity is a nonprofit organization dedicated to investigative reporting on inequality. Lisa Yanick Litwiller, the Center's director of audience, said the collaboration has been "in their DNA" since it launched.
They have three collaborative models. The first is sharing their investigative reporters' work with their national media partners for publication. The second is partnering with community organizations to learn how to fill in gaps and tell stories in the best possible way to serve their communities.
The third is a new model. Community journalists can sign up to be a part of the Center's network. About eight weeks before the Center publishes a report, they invite the community journalists to participate in a kickoff call where they learn about the project and share ideas. The community journalists then have access to the Center's data and a skeleton of the national story to republish along with their own local stories if they choose to do so.
"One of our superpowers is data investigation, and we share the full, raw dataset, but we also think about what a community journalist will have the bandwidth for," she said.
They share searchable tables where community journalists can easily comb through data to find a local story. The Center also has office hours for community journalists in those eight weeks to discuss their stories and get additional, localized information on the data.
"We believe that community journalists know their communities best and that our work is better and everyone's work is better when we can share our superpowers and work together," she said.
Yanick Litwiller said that sometimes community journalists just need someone to discuss their ideas with them.
"It's such a significant benefit of this very engaged collaboration that sometimes gets overlooked because we have these great superpowers of investigative moxie and data skills and audience, and we have time resources that other organizations don't. But this connection, gut checking and idea swapping is a huge part of it," Yanick Litwiller said.
Their current projects are on homelessness among kindergarteners through 12th grade and the gaps among school districts on how and if students are counted. Another project is on access to democracy and whether it has increased or decreased since 2020.
She advised others entering into collaborations to think about others before their own needs.
"Think about the other person first, the other organization first and listen to what everyone's needs and expectations are right at the beginning," she said.
She also said every collaboration looks different — and that's a good thing. "You're always going to have some differences because there are always different humans involved."
She also said that collaboration is the way to sustain deep reporting.
"The more your story can have all of this deep investigation and impact, using a collaboration to amplify it makes it all more powerful and relevant and significant," she said. "That is sustainability to me."
Community journalists can sign up for the collaboration here.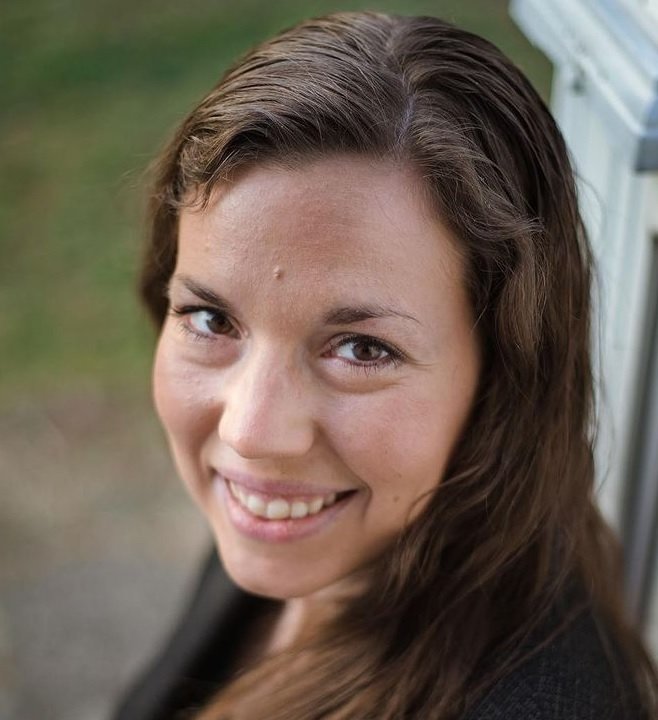 Alyssa Choiniere is an Editor & Publisher contributor. She is a journalist based in southwestern Pennsylvania covering a variety of topics including industry news and criminal justice.