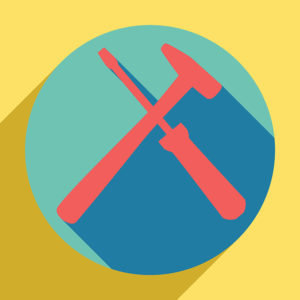 As more newspapers merge and consolidate, North Carolina's last two family-owned daily publications, the Daily Record and the Wilson Times, have come together to create a media management company called Restoration Newsmedia.
Last year, Keven Zepezauer was named Times president and publisher after a two-year stint as general manager. It was also during that time that Bart Adams, one of the owners of the Record, told his colleague Morgan Dickerman, owner of the Times, that he was ready to retire. He asked Dickerman if Zepezauer would also watch over his titles as president and publisher.
After several months of working for both owners, Zepezauer came to the conclusion that there was a lot of opportunity to operate as a combined group and buck the current national trend of increasing expenses and declining revenue.
"We had a nice long meeting with attorneys, accountants and everybody involved, and thus the birth of Restoration Newsmedia," he said.
Zepezauer said the significance of the name "(focuses) on keeping newspapers alive in each market by restoring faith in the community in journalism."
The new company was revealed to readers in early May. Zepezauer serves as president and publisher of its eight titles, which include the twice-weekly Courier-Times, weekly Mount Olive Tribune, (published by the Record), the Enterprise,the  Johnstonian News, the Wake Weekly and the Butner-Creedmoor News (published by the Times). Dickerman and Adams serve as co-chairmen, and Debbie Boykin, chief financial officer of the Times, serves as chief financial officer.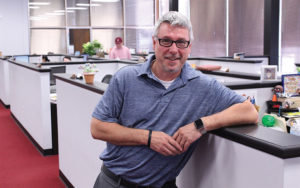 Keven Zepezauer
The partnership is still a work in progress in terms of how and what resources and expertise will be shared, but several aspects are already in place, Zepezauer explained. Recently, Restoration Newsmedia created a Media Services Division in Wilson, essentially their pagination division where pages for all of the newspapers are laid out. There is also an ad production division, dubbed their Design Hub, in the city of Dunn that takes care of the advertisement department.
When asked how employees and readers have reacted to the partnership, Zepezauer said, "With a lot of newspapers struggling in the climate today, they're seeing what we're doing in trying to keep newspapers and journalism alive in each one of these markets, and they have absolutely embraced it."