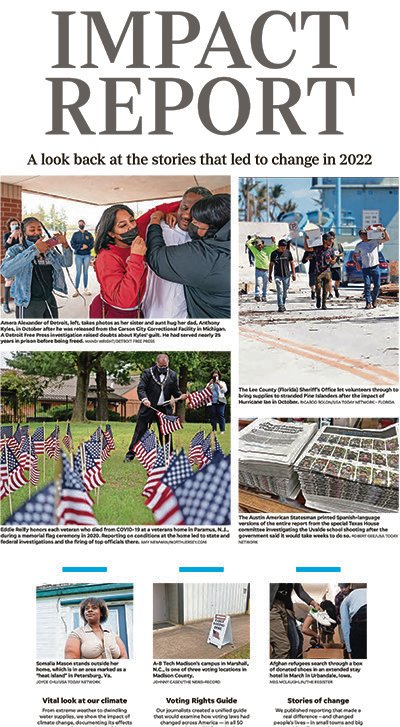 Journalism makes a difference in people's lives every day.
Sometimes, change is small but meaningful.
A neighborhood in Petersburg, Virginia, got money for new trees after journalists showed it had higher temperatures due to being part of a heat island, stretches of concrete that bake in the sun and retain heat.
Sometimes, the impact is staggering.
The Delaware News Journal revealed that prosecutors and investigators withheld evidence that could have exonerated a man serving time for murder. The next day, prosecutors dropped all charges and released the man in the middle of the night.
Today, we share more stories of how journalism across the USA TODAY Network has changed laws and lives. Your subscriptions to local news and USA TODAY make this possible.