The PAGE Cooperative has seen an increase in publishers exploring membership over the past few months.
Perhaps this is because publishers of all sizes are pro-actively examining their invoices and checking whether their prices from the same supplier, are lower by buying through PAGE.
The PAGE Cooperative was established in 1984, and rapidly attracted newspapers as well as key suppliers who understood the advantage of a centralized payment organization that removed credit risk and streamlined accounts payable and receivables.
As recently expressed by retiring Board Chair Jeff Brown: "The PAGE model enabled the publisher to maintain the relationship with the supplier while leveraging the best prices through the Cooperative."
Gary Blakeley, who was appointed CEO in 2019, has taken steps to renew and grow PAGE with initiatives which are timely and beneficial, and all newspapers should visit PAGE to learn how they can save and benefit.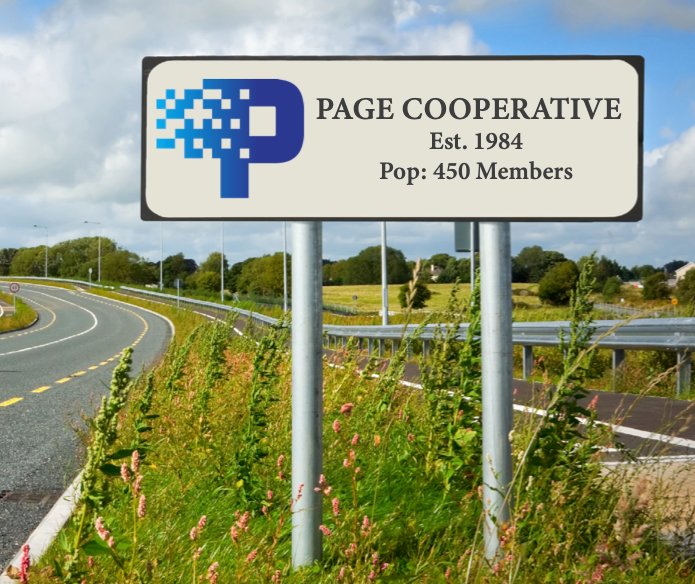 Gary added, "In 2022 and beyond, PAGE is focused on savings and growth. We want to attract new members and have our 450 current members easily check their prices and explore solutions with us. We have placed a link on our site for this very purpose: https://pagecooperative.com/maximize-membership
This may be one of the reasons why we are experiencing a kind of PAGE Spring of interest in checking prices and applying for membership so publishers can recognize savings and take advantage of other PAGE benefits.
As a Cooperative that was formed almost 40 years ago, PAGE has now served generations of newspaper leadership. PAGE bands members together with a common objective of controlling costs but with additional benefits of best practices, advisory and intervention during shortages.
Digital has also become a key interest and activity within PAGE members. When PAGE was founded in 1984, internet and mobile channels supplying digital content and the devices to read that content did not exist. Therefore, as print volumes trend downward and digital volumes trend upward, what was once the stuff of science fiction, such as video calls, artificial intelligence and reading digital content on portable devices, are now an everyday habit for the newspaper reader.
So, PAGE has stepped up with solutions and services to cross that bridge by promoting digital solutions from existing preferred partners as well as bringing on new partners with leading-edge products and services for digital applications, digital editions, digital marketing and digital revenue.
Even the PAGE Cooperative's well-read newsletter PAGEone is now digital and can be accessed through this link: https://pageone.smedia.com.au/digital-editions/ This newsletter can be searched, archived and provides hot links to other digital sites, and easily read on a mobile phone.
The PAGE Cooperative home page has also been updated — www.pagecooperative.com — to be interactive and now includes for rapid response for cost comparisons and savings and links to contact our PAGE Preferred Partners: https://pagecooperative.com/suppliers-and-partners/supplier-directory/
These benefits in savings and new solutions are added to the revenue PAGE spins off to members who own the Cooperative and retain the equity they invest. So members receive lower pricing from suppliers while accumulating dividends which, when added to the savings, are significant contributors to their bottom line.
PAGE suppliers/preferred partners also benefit from working with members, as they gain the efficiency of marketing and selling while receiving guaranteed management of accounts receivable. We see this represented by the interest from new preferred partners, in solutions not traditionally provided by PAGE, such as Digital Revenue, Insurance Advisory and IT Security.
So, we can report that PAGE is running a Membership Drive throughout 2022, because the time to look for savings and PAGE benefits is all the time.