My sons love the movie "The Nightmare Before Christmas." It's a story about the misadventures of the pumpkin king of Halloween Town, Jack Skellington, as he accidentally stumbles across the mirthful nature of Christmas Town.
Even though we're jumping into the summer, and we've watched this movie over a hundred times now, my sons were adamant about making sure that we watch it again this month. Admittedly, I've always enjoyed this movie, but I noticed something rather profound about the main character while watching this last time. This movie, in particular, underlines the importance of the transformation and evolution of the "leadership" spirit. 
The main character finds himself in a peculiar situation in which he's grown weary of the monotony of his highly successful "scare" routine, and even though his talents and efforts are still optimal, his spirit is worn down from the mundane and expected outcome. At that moment, I became thankful and somewhat appreciative of the upcoming summer season.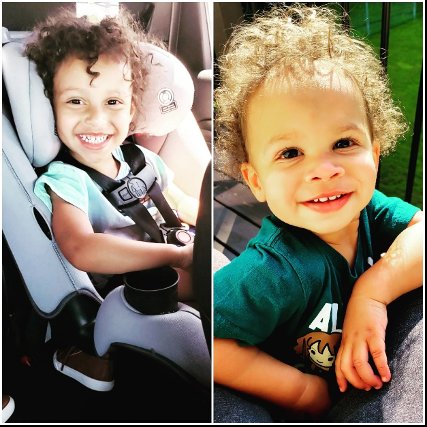 The summer can be slower in sales activity for news media organizations, and who better than my sons to remind me to relax and enjoy the season to rejuvenate and transform my spirit, mindset and outlook. Sales by nature is challenging, fun, varying, fulfilling and sporadic, but it can sometimes become relatively routine. Media sales has seasons, and it's essential to slow down and take time away from that routine. Take time to appreciate what you've accomplished and reenergize your thought patterns to reinvent or enhance your business development strategies and departmental approach.
Why is this important? The hard fact is that your sustainability and longevity hinge on your ability to reinvent and transform yourself repeatedly as a leader. What out-of-the-box innovative ideas or revenue opportunities haven't been explored? If you're having a hard time answering, it may be because you're stuck in your day-to-day business routine and need to take a break and rejuvenate your leadership spirit.
We've all been there. The great news is that June is the halfway mark and ideal timing, in my opinion, to take a breather, point out what's going great, and readjust for what hasn't as you head into the second half of the year.
The even greater news is that we as leaders get to deliberately explore, relax, reassess and open our minds to new possibilities in our downtime. Take a relaxing vacation with family or friends, volunteer your time over the weekend or immerse yourself in a new or unique experience. Jack Skellington unwittingly blundered into the very contrasting Christmas Town that ultimately led to his restored appreciation and enthusiasm for his role and leadership of Halloween Town. Sometimes stepping away from what we know helps us grow in admiration for what we do, and it helps us develop a deeper understanding of how and why we do things.
Additionally, I've always learned most about myself during the interludes between highly active periods throughout the year. Self-discovery, self-care and mental wellness are all building blocks to transforming your leadership spirit. It's important to know who you are when you're not in business meetings, analyzing reports, or developing others' talent. Transformation doesn't necessarily mean destroying and rebuilding. Instead, take the time to enhance your understanding and connection with what drives you as a leader. The peaks and valleys, the professional and personal lessons and the developmental support you received that put you into a position to discover your most authentic self all play a vital role in your leadership transformation and evolution.
In closing, I wanted to share that taking time to relax and transform isn't simply a necessity for leadership but a gift. Your ability to inspire others, impact your organization's bottom line and motivate yourself will require refueling from time to time. Value the time that you get to rejuvenate and reassess. Rest up, rekindle your flame as a leader, bring the innovation you know you have to the table and get ready to rock the house for the second half of the year! If you're struggling with it, take after my sons, they're constantly resting, relaxing and discovering new things so that they can transform every day!
Richard E. Brown is a News Media Alliance Rising Star recipient, the former director of renewals and digital sales strategy at LPi, and the former director of digital operations and sales of the Milwaukee Journal Sentinel. He recently served as the head of digital subscriber churn for Gannett | USA TODAY NETWORK and is now the senior director of retention for The Daily Beast.