Too many newspapers and other media, their advertising sales reps, local businesses and retailers are unaware there is a giant pile of billions of dollars they could utilize to increase everyone's revenues. That pile of $75 billion is in the form of annual co-op advertising funds manufacturers make available to local businesses and retailers to co-promote the manufacturers' products and services. The mystery is why only approximately half of those $75 billion is claimed to build local businesses' brands, drive foot traffic and sales and boost media sales revenues.
Part of the reason half of all available co-op ad dollars is never claimed is that participating in co-op advertising programs can be challenging and a bit time-consuming in terms of planning, coordinating, completing and filing forms for reimbursement.
Local businesses and retailers "earn" co-op ad dollars based on the inventory value they purchase from manufacturers during a specific accrual period. The advertisers' co-op allowance is a percentage of the purchased inventory's value. Typically, co-op ad programs provide 25% to 125% reimbursement for qualifying co-op ads.
The advertiser creates an ad or campaign to advertise the manufacturer's product or service that it is currently promoting with a special offer for consumers. The advertiser contracts with local media for an ad buy in their company's name, and then the manufacturer reimburses the advertiser upon submission of the required documentation.
Advantages
The "extra" funds from a co-op plan allow local advertisers to augment or increase their investment in advertising and spend less of their limited ad dollars.
Most co-op plans include all the ad materials, such as logos, photos, video and other content local advertisers need to create an ad. Some manufacturers offer creative and media buying services to alleviate much of the work for advertisers so that they can benefit from the maximum use of their accumulated co-op dollars.
A co-op ad that features the names/logos of a well-known national manufacturer and a local advertiser and promotes a special offer will not only attract consumers but also elevate the credibility of the local advertiser with its customers.
The opposite is also true — manufacturers gain credibility with local consumers when those manufacturers partner with local advertisers who have earned consumers' trust with exceptional customer service.
Disadvantages
With so many billions of dollars available, co-op plans have rather stringent requirements about using those funds. Ads must run during a specified period and only in certain media. The ad must include various elements, such as the manufacturer's logo and art of the promoted product or service, and often a specific size. Plus, obtaining media invoices and preparing the reimbursement documentation takes time.
Some manufacturers require pre-approval of ads using co-op funds, which can extend the preparation time before an ad can run.
Brand awareness for the partnering manufacturer and advertisers can suffer because most co-op ads must include both the manufacturer's and advertiser's logo and other graphic elements. Ad sizes are also often limited by the applicable co-op dollars, squeezing the required components into a small space.
Some co-op plans are more beneficial than others for local advertisers. Advertisers should avoid compromising their local branding power and customer trust they've built for years just to use co-op funds.
The co-op advertising climate for 2023
The hands of many economic analysts have been caressing and gazing into their crystal balls in search of answers about the direction of the economy, labor and consumer spending for 2023. The consensus is that much of the first half of 2023 will be similar to the second half of 2022, although the most recent data and many of those analysts think inflation has peaked.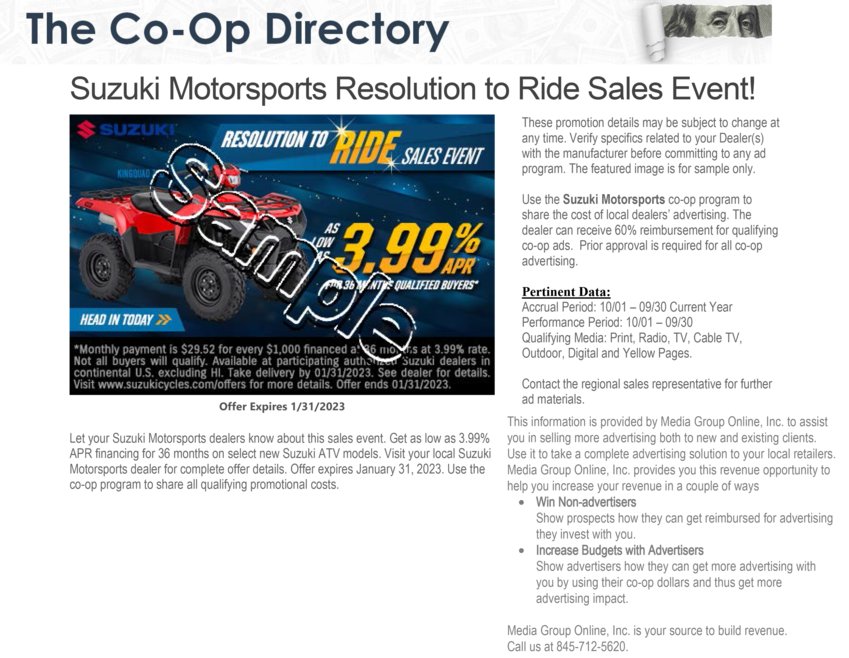 During the first half of 2023, the expectations include a few more, but lower, increases of the primary interest rate by the Fed; a slowing of the robust labor market; and the likelihood of a shallow, brief recession. Pending home sales decreased 32% year over year during the four weeks ending Jan. 1, the lowest since 2015. Without a robust housing market, consumers spend less on furniture, appliances and many other household-based products and services.
Despite these economic uncertainties, the climate for co-op advertising may be enhanced. Businesses must still advertise and promote themselves to grab a maximum share of the dollars consumers will be spending. Plus, those advertisers who can remain visible in their markets continue to reinforce their brand and be better positioned for success when the economy recovers. The counter-intuitive argument has always been that advertisers should maintain their ad spending during an economic slowdown, not reduce it.
Aaron Whitham, director of advertising research at the Los Angeles Times, reinforces the value of co-op advertising with the newspaper's ad sales team regularly and shares with them new co-op plans available from the directory the Times uses.
"My advice to other newspapers and news outlets is to utilize a B2B email campaign, as we do, to promote the use of co-op funds to local advertisers. Include a few insights into how to use co-op and its benefits. Maintain that regular communication, so co-op is top of mind for advertisers," Whitham said.
Utilizing a maximum amount of co-op ad dollars during 2023 can substantially boost local advertisers who might be overly cautious about spending their ad funds. Even if the product or service that advertisers must showcase in their co-op advertising is not their best seller, the exposure still has value.
Numerous forecasters project continued growth in ad spending on digital channels during 2023. Borrell Associates, for example, stated during its November 2022 webinar that digital will account for $7 of every $10 spent on local advertising. BIA Advisory Services expects local digital to garner a 49% share of all local advertising, totaling $81 billion.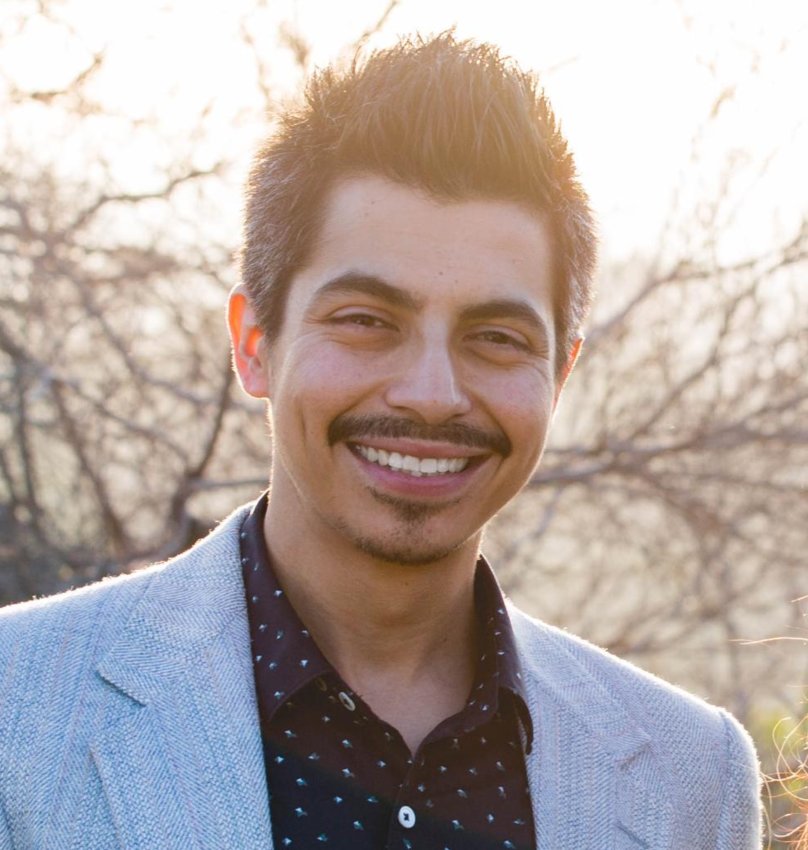 Sergio Zaldivar, sales specialist for automotive at the Los Angeles Times/San Diego Union-Tribune, has experienced that rapid growth in digital ad spending.
"I've been working in the automotive advertising sector at the Los Angeles Times since 2016. My best estimate is that automotive ad spending was an even split between print and digital. Today, the ratio is approximately 20% print and 80% digital," Zaldivar said.
On the front lines of automotive co-op advertising
Zaldivar also commented that auto dealers heavily rely on co-op ad dollars, which were in short supply during the pandemic. Although 2022 new-vehicle sales were sketchy, more dealerships are contacting him as manufacturers have renewed their co-op programs.
"My job at the Times is to pitch our co-op services because the process can be very cumbersome for many dealers. They're often unaware of how much co-op funds they've accrued and new promotions. I try to provide white-glove service to help receive maximum value from co-op," Zaldivar said.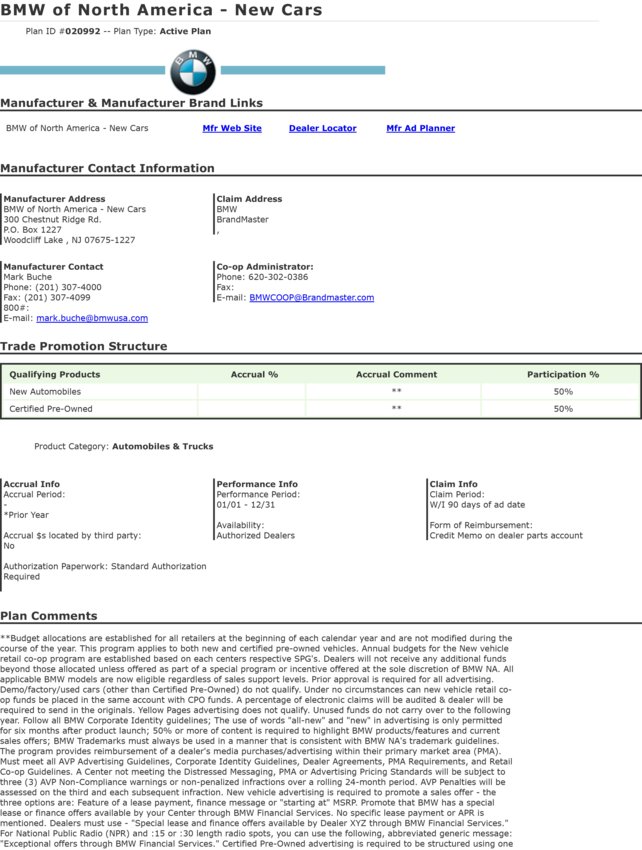 During his many years partnering with auto dealers on their use of co-op funds, Zaldivar has developed four rules he follows.
The first is to be aware of updates to manufacturers' co-op standards, including brand identity and other guidelines, which he says often occur without any warning, changing from one month to another.
"We had an excellent relationship with a local GM dealer, having gained the dealer's trust as they utilized our print digital advertising, primarily banner ads. Suddenly, GM changed its standard for co-op digital advertising, requiring dealers to advertise with a preferred vendor. The dealership was in a frenzy because it would have had to pull their banner ads with us, which was an investment of $10,000 per month," Zaldivar said.
"I read the fine print in the new standards and discovered GM didn't consider email marketing as digital advertising. I proposed switching the banner ad budget to our email marketing product. The dealership agreed to the change. We kept the dealership as an advertiser because it was appreciative that we had noticed the change."
Zaldivar's second rule is to know the length of each accrual period. He said he knows when a dealership's co-op program will expire and contacts the dealership two weeks to a month in advance. Typically, the dealership appreciates the reminder and almost always asks Zaldivar for assistance with its co-op ad campaign.
The third rule is to remain current with the promotions manufacturers are running and their relationship to a co-op plan.
"My experience with a BMW dealership highlights the importance of my third rule. BMW launched a promotion for the Lunar New Year, which offered a 75% reimbursement, compared to its standard 50% reimbursement. Having discovered this new promotion, I presented it to the dealership, which was already a regular digital advertiser with the Times. The dealer was pleased that the promotion allowed another 25% in reimbursement. The resulting campaign included email, print and banner ads. The dealer recognized we were acting in his best interest, which improved our relationship with him," Zaldivar said.
His fourth rule is to keep in mind the deadlines of co-op plans and the difference in time zones when communicating with manufacturers' sales/co-op representatives. Zaldivar said this has become very important for him since many co-op teams' offices are on the East Coast or in the Midwest.
"The Christmas break can be particularly difficult as most co-op teams are unavailable from Christmas Eve until the first business day of the New Year. We rely heavily on securing pre-approvals of co-op ad spending, but we can't obtain them during the holiday period. Media sales reps assisting advertisers with co-op must request those pre-approvals further in advance," Zaldivar advised.
His advice for other media sales reps is to build solid relationships with brands' and manufacturers' co-op departments.
"We have been very successful with co-op for the BMW dealership I mentioned earlier because I've worked so closely with the customer service rep at BMW that we've become friends. It's very helpful to have a friend at the other end who updates me about changes to its co-op program," Zaldivar said.
The dual path to co-op advertising success
With the support of the Los Angeles Times' revenue opportunities team and his practical experience working with auto dealers to maximize their use of co-op funds, Zaldivar has become a trusted specialist among Southern California auto dealers.
His story highlights the dual path to co-op advertising success for other media reps and their advertising clients: training and access to a comprehensive co-op directory. The reality, however, is that many advertising sales teams haven't received much, if any, co-op advertising training. With that training, media sales reps can become more of the marketing consultant local advertisers need instead of just another rep selling advertising.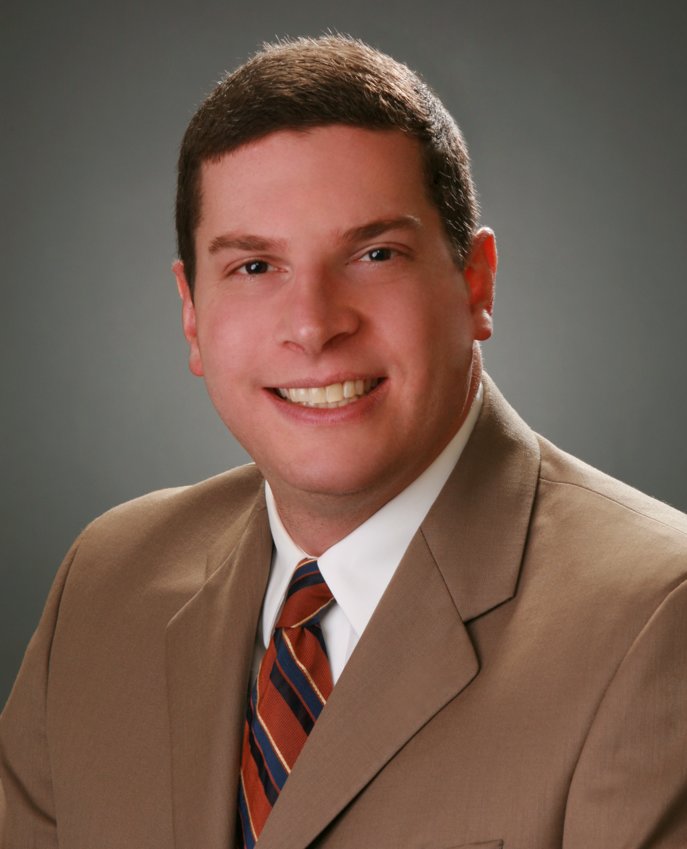 Mike Shapiro, founder and CEO of TapInto, a network of more than 90 franchised online local news and digital marketing platforms in New Jersey, New York, Pennsylvania and Florida, received an inquiry from one of TapInto's franchisees about co-op advertising.
"Our key advertisers are typically local service businesses, not retailers. Training our franchisees and providing them access to a co-op advertising directory was an opportunity to target more retailers and generate new revenues. I made it a priority for 2023," Shapiro said.
"I was also motivated to explore co-op advertising because of the results of a co-op ad campaign our Coral Springs, Fla., franchisee did with a local hardware store. The franchisee found a co-op plan for Weber Grill, with the manufacturer contributing 50% of ad costs. The franchisee presented the idea to the hardware store and received an ad buy of $3,600. Weber Grill paid $1,800, and the hardware store paid $1,800."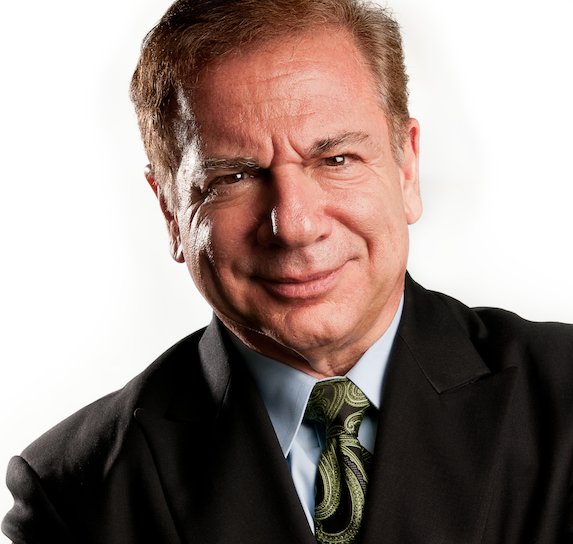 Shapiro's interest coincided with Mike Blinder, publisher of Editor & Publisher, partnering with Media Group Online at the end of 2022 to provide co-op training to newspapers' and news outlets' ad sales reps and promote a Media Group Online membership to access its enormous co-op directory.
Media Group Online is a subscription-based service offering an extensive library of reports to inform and educate media sales reps about the current trends in marketing, advertising, legacy and digital media, retail verticals and consumer spending and media habits. Since 2017, Media Group Online has subscribed to Localogy's Co-op Connect directory, which is generally considered the premier co-op database.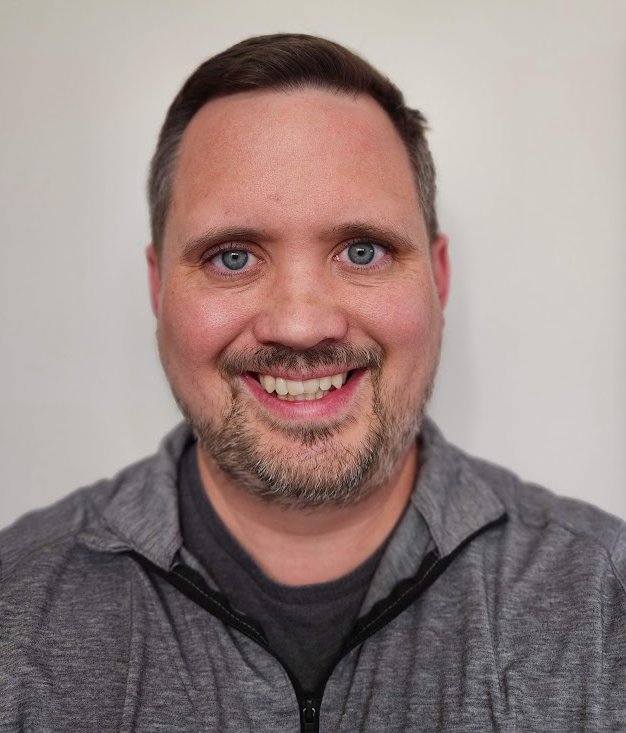 "Adding the Localogy Co-op Connect directory to our website as an exclusive service for Media Group Online members was a natural extension of the many reports on the site," Shawn Whelan, manager, said. "Our members can search the directory to determine if one or more of their local advertising prospects qualify for co-op dollars from a particular manufacturer. Then they can combine that detailed co-op advertising information with the current insights in our many reports to improve the likelihood of receiving a positive response from those prospects."
During his co-op advertising training session with TapInto franchisees, Blinder recommended, and Shapiro agreed, that the best strategy for media sales reps is first to create a list of local retailers who are good prospects and then to search Media Group Online's directory for any active co-op plans available to those retailers.
"Imagine sending an email to a list of local retailers explaining how you searched the co-op directory and found they qualified for co-op funds from one or more brands or manufacturers. Whether a retailer is aware of this or not, it's an excellent method to start a dialogue. You've shown you're thinking about how to help those retailers grow their businesses, which could lead to a co-op or other advertising campaign for your media," Blinder said.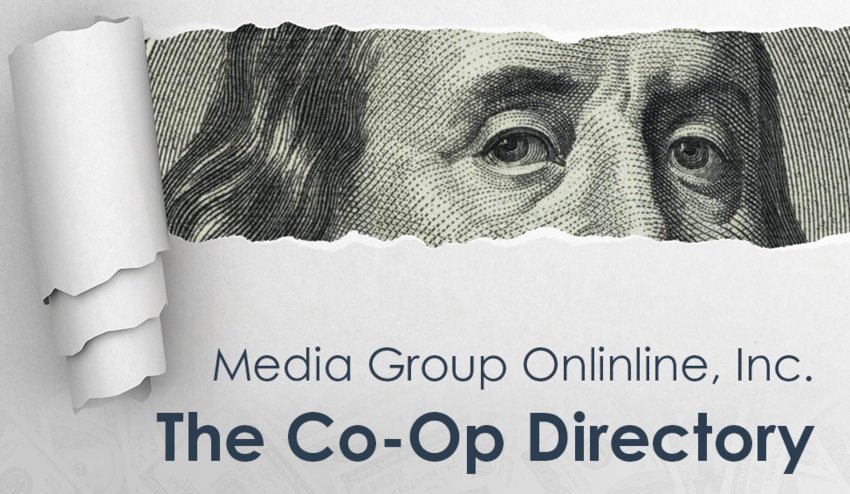 During his co-op advertising training webinar, Blinder provides a complete overview of the Media Group Online Co-op Directory, sharing how to use the directory. It includes thousands of co-op plans, contact information for manufacturers' reps and co-op ad coordinators and a complete library of ad materials, such as logos, photos and other graphic elements.
"Because TapInto is a franchise system, the franchisees have direct relationships with advertisers in their service areas, so we leave it to them to promote co-op advertising locally. At the corporate level, we are promoting access to Mike Blinder's training webinar and slideshow for their presentations and Media Group Online's Co-op Directory," Shapiro said. "Our franchisees who are focused on generating more ad revenue are very interested in this opportunity and are quite excited about it."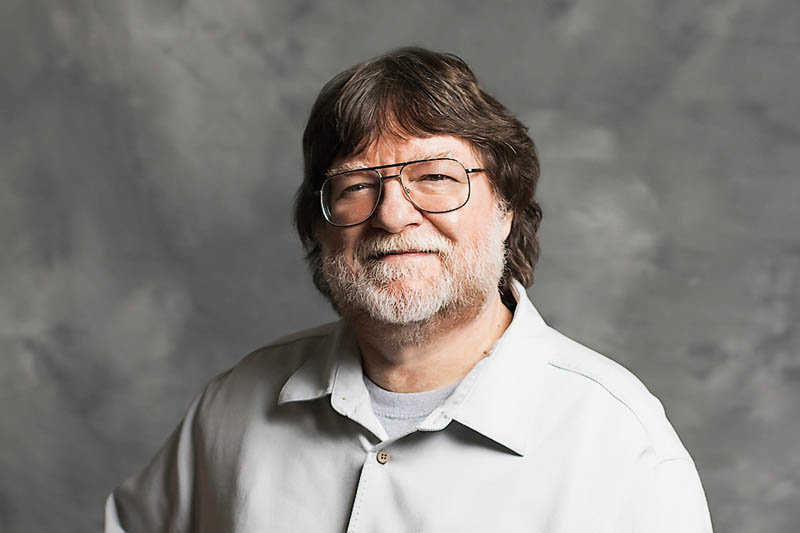 Bob Sillick has held many senior positions and served a myriad of clients during his 47 years in marketing and advertising. He has been a freelance/contract content researcher, writer, editor and manager since 2010. He can be reached at bobsillick@gmail.com.