On February 8, 2023, the citizens of Pulaski, TN were shocked to hear that their 167-year-old newspaper was to be shut down. Then owner David Lake, along with publisher Scott Stewart announced in a statement that: "Declining advertising and subscription revenues combined with increasing costs, finally reached a point where maintaining the Pulaski (Tennessee) Citizen as a business has not been possible, and that county will have no newspaper or news platform dedicated solely to covering local news, sports, events, government and people."
Pulaski is a city in the county seat of Giles County, located on the central-southern border of Tennessee, where Wikipedia shows a 2020 population recorded as 8,397. The city lies halfway between Nashville, TN and Huntsville, AL, on the I-65 corridor.
The paper's publisher Scott Stewart, who was born in Pulaski and began as a reporter at the paper in 1995 stated in the closing announcement: "As devastating as this is for those of us who cherish what local news is and means to our community, so many people will never realize what they've lost until it's gone. That may be the saddest part of the whole thing. Personally, I offer my apologies to everyone who does care that the PULASKI CITIZEN is going away. It went down on my watch, and I accept responsibility for my part in its demise."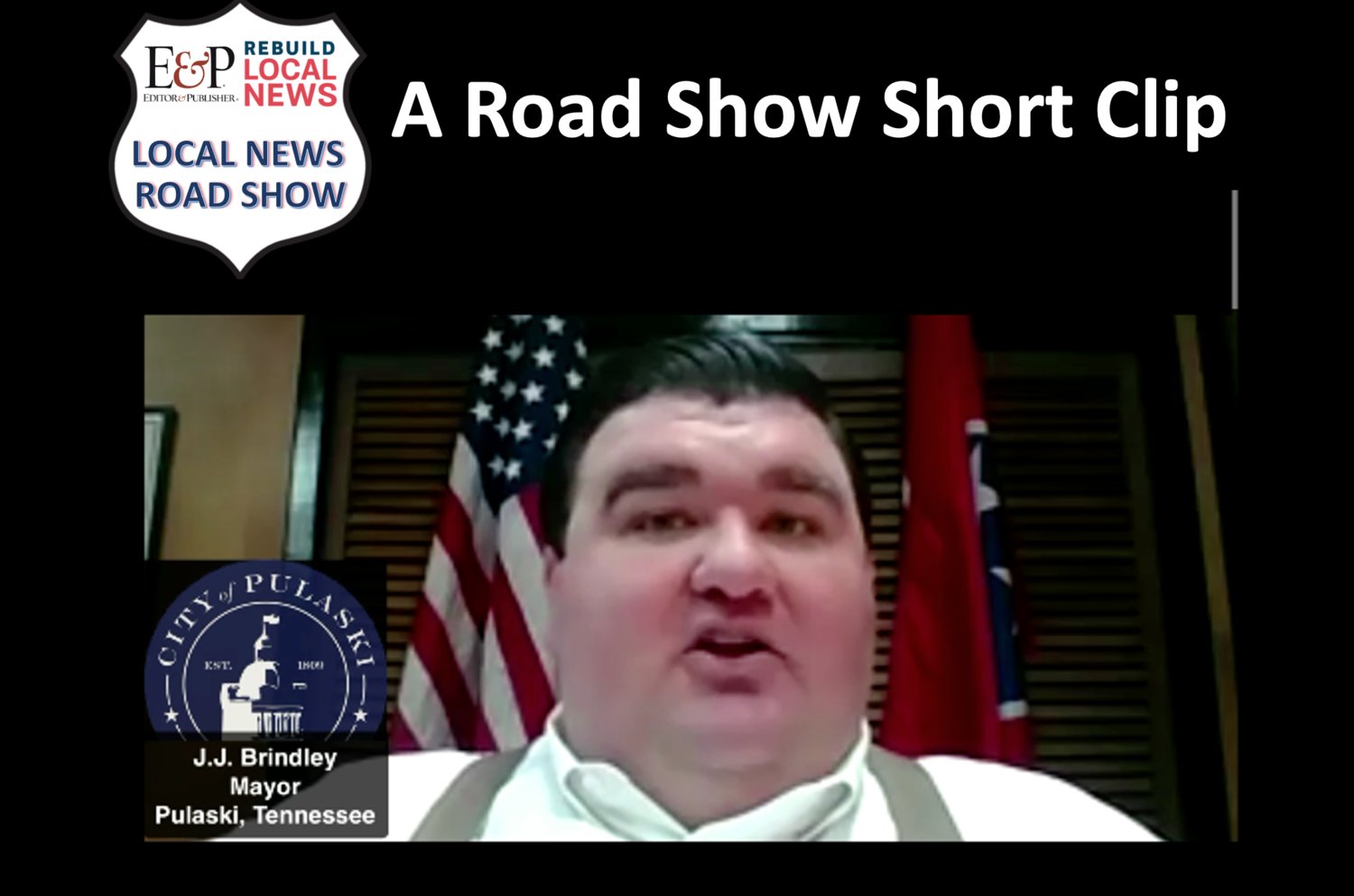 But, as negative and sad as Stewart's words were, he possibly was unaware of how much the county's citizens actually supported the Citizen. Recently elected Pulaski Mayor J.J. Brindley stated in this interview with E&P that his family "always supported the newspaper" and (that he) relied on the Citizen to ensure pertinent information about the town could be placed. He went on to say: "I believed in the newspaper with everything I have." And that he and other Pulaski residents were "scared" when the news about the closing was published. However, Mayor Brindley continued, "This almost HAD TO HAPPEN for people to see how valuable this paper is and how much they did to serve this community!"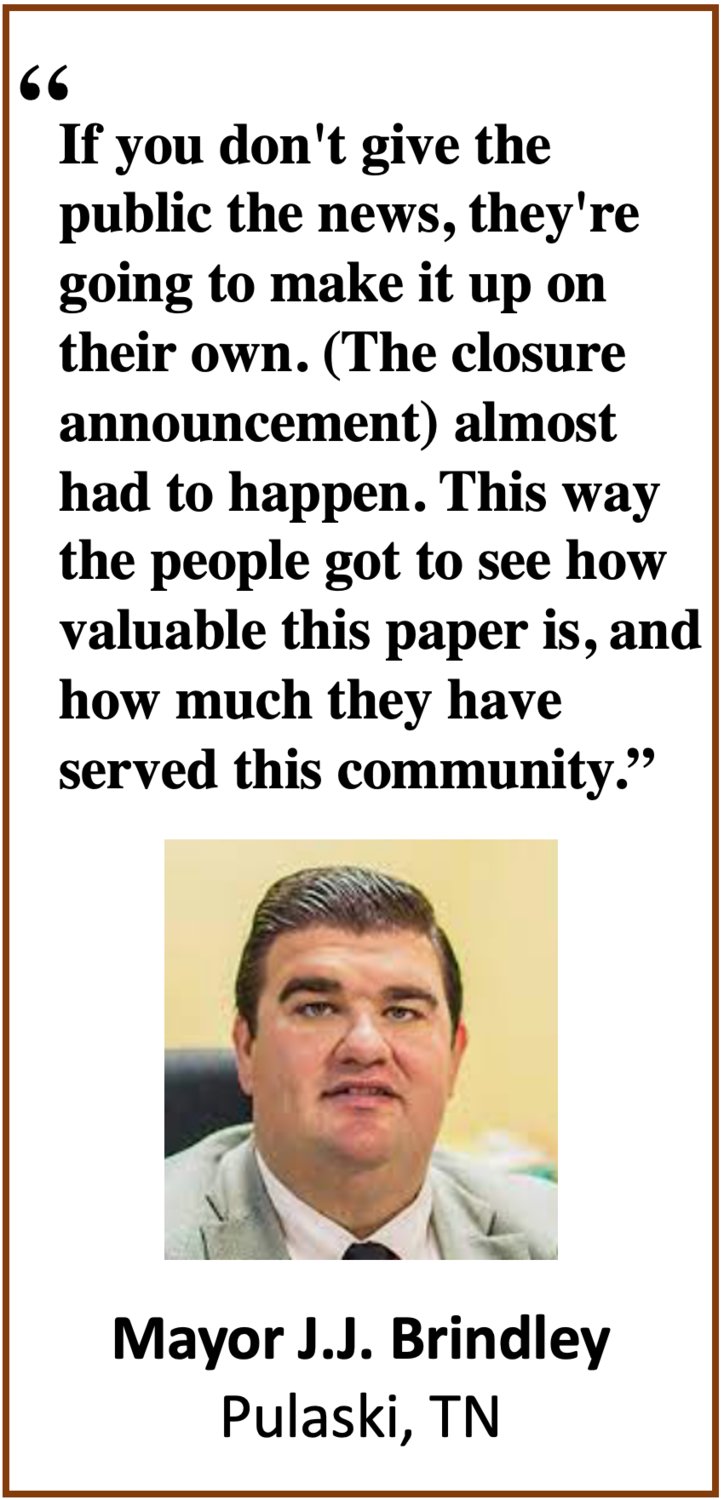 However, within that same week the Citizen was publishing its last issue, word about the closing came to Dave Gould, the owner of Main Street Media, a company he founded in 2013 that publishes 12 local weekly newspapers in 10 Nashville-area counties. Once he got word via a Facebook post shared by one of his reporters, he quickly contacted then-owner David Lake. In a matter of hours, he negotiated a purchase and saved the publication from extinction.
Gould stated, "There was a passion for this newspaper within the community. There was a lot of angst and worry about it closing. So, we felt good about the purchase and have seen overwhelming support from the people of Pulaski."
In this 178th episode of "E&P Reports," we explore a single week in the life of the 167-year-old Pulaski (TN) Citizen — a newspaper announced its closing, the citizen's reactions to the pending loss of their newspaper of record, and the last-minute saving of the publication as a new owner swooped in to purchase it. Chatting with the host and publisher of E&P Magazine, Mike Blinder, were recently-elected Pulaski Mayor J.J. Brindley, Citizen Publisher and Pulaski life-long resident Scott Stewart, and the new owner of the paper, Main Street Media's CEO and Founder Dave Gould.