The editor-in-chief and co-founder of the Baltimore Beat — a nonprofit local news publisher — Lisa Snowden took on the leadership role following several editorial positions at other Baltimore news outlets. She was at the Baltimore Sun when she was offered a new opportunity — to be the editor-in-chief of the brand-new Baltimore Beat.
"I was the food editor at City Paper, but that was my first time being at the level of editor. So, it was scary, but I also understood that there aren't a lot of Black women editors in Baltimore or anywhere. I had to take the opportunity, and so I did," she said. "I quit my job at the Sun, the shortest job I'd ever had, and we started the paper.
"We ran for about five months [in 2017], and the publisher at the time was like, 'Hey, we're not making any money, and that's a problem, so we are going to stop the publication," she recalled.
But Snowden knew there was a niche and a need in Baltimore for another Black community-focused news outlet — in addition to the Baltimore-based 130-year-old The AFRO.
She began studying nonprofit news models. One day, Brandon Soderberg, the former editor-in-chief at the Baltimore City Paper and co-founder of the Baltimore Beat, called with good news. Adam Holofcener and his family wanted to fund the Baltimore Beat's relaunch. A musician, philanthropist and attorney, Holofcener is the executive director of the nonprofit Maryland Volunteer Lawyers for the Arts, which provides pro bono legal services to local artists.
"That was in 2020 when Adam and his family told us that they felt compelled to do this because of the pandemic and how it was disproportionately affecting Black people," the editor-in-chief recalled. "Then, we had the death of George Floyd."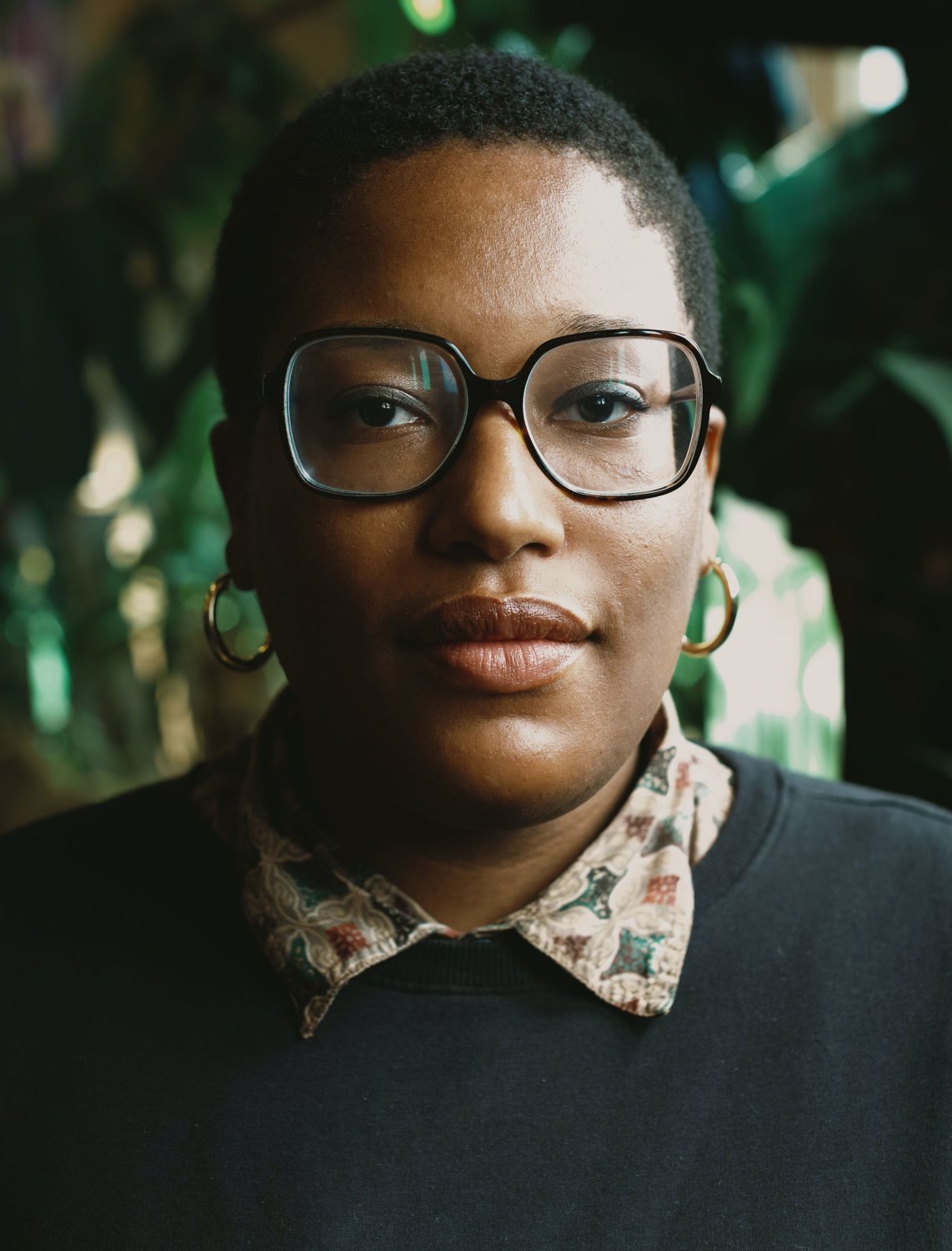 They also started fundraising via Patreon and building a network of local freelance reporters and photographers. Author Teri Henderson joined the team as the arts & culture editor, and the Baltimore Beat relaunched in August 2022.
"The fact that Baltimore is 60% Black is always at the forefront of our minds," Snowden told E&P. Twice a month, they produce a 20-page print edition strategically distributed around the city. The Baltimore Beat publishes a companion website, but the newspaper is still a print title — and it's free.
"Baltimore is not just a very Black city; it's also a very poor city," Snowden said. "I have the luxury, and a lot of journalists and people who have white-collar jobs, who are doing OK in life, have the luxury of basically having our smartphones glued to our hands, but that's not a resource that everybody has available."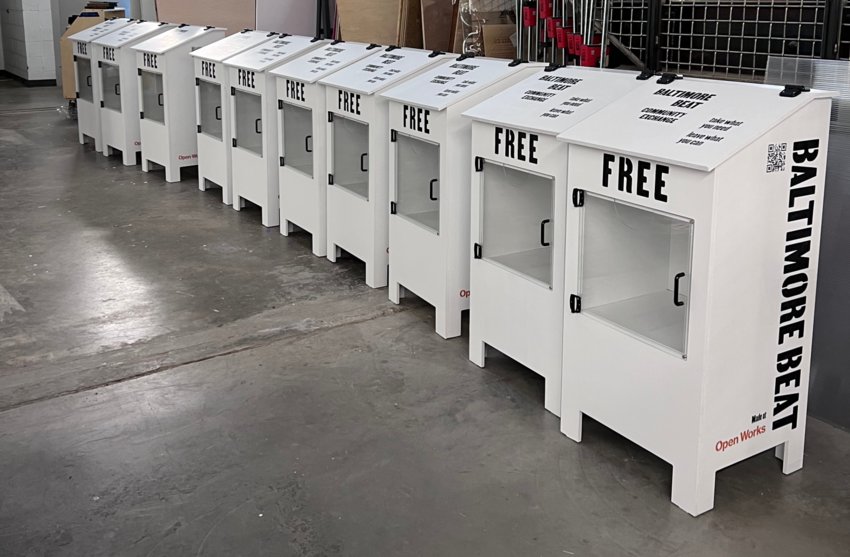 A "resource" is precisely how the editor hopes Baltimore's Black community thinks of the Beat. Much of the content is practical, offering real solutions to problems or dilemmas members of the community may face. And there have been cultural, economic and human-interest stories that resonate with readers — for example, Sonia Eaddy's story.
Sonia Eaddy is a Baltimore resident who mounted a 20-year legal fight to keep her house, which the city threatened to demolish to make way for luxury apartments.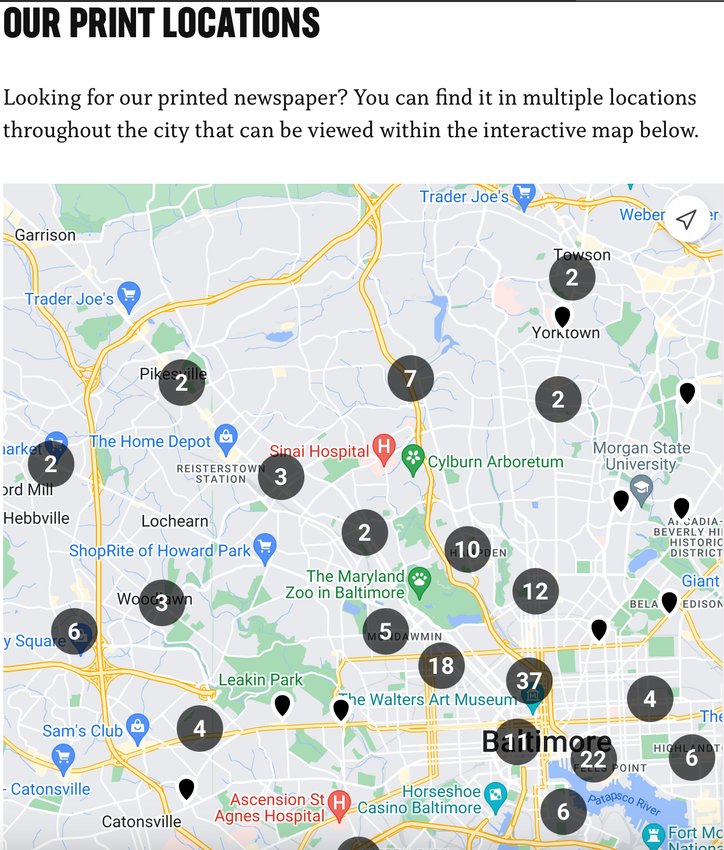 "She wasn't somebody who was an activist," Snowden said. "She was just a lady with a house, trying to keep it. Over the years, she learned how to be an activist; she had to be an activist to keep her home. We were able to tell the story of how she brought that case and won."
Fundraising will be critical to sustaining the nonprofit news source moving forward. Asked how that was going, the co-founder didn't hesitate to stress, "We need more money."
With a small staff and a twice-a-month print model, the Baltimore Beat isn't positioned to compete with the much larger dailies in town. Instead, the Beat will be distinguished by its audience and its contextual, practical and wholly accessible model. "I think people really need and deserve both," she concluded.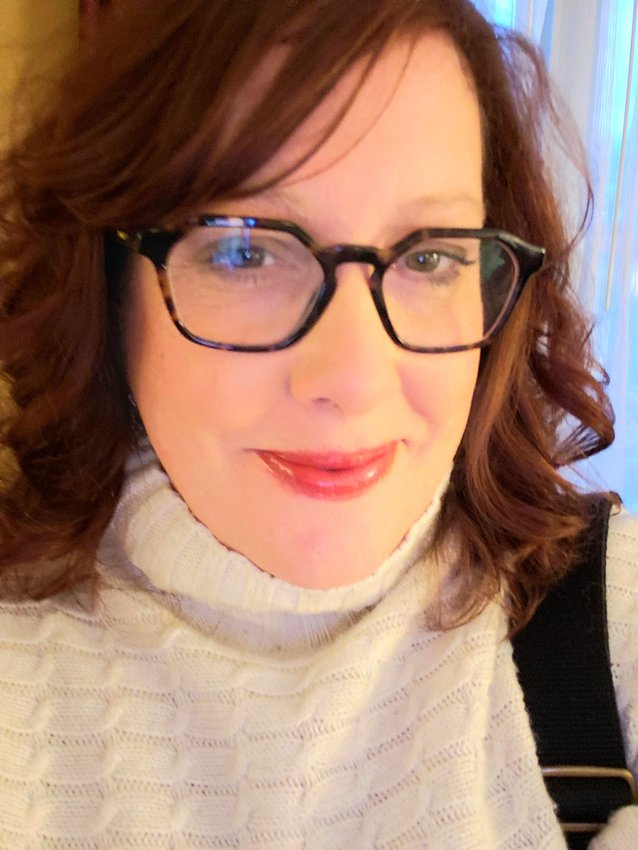 Gretchen A. Peck is a contributing editor to Editor & Publisher. She's reported for E&P since 2010 and welcomes comments at gretchenapeck@gmail.com.