It's one of the oldest stories of human endeavor: From the upheaval and uncertainty of established institutions — in this case, the newspaper industry — comes opportunity. Tony Mecia saw his chance after 11 years with The Charlotte Observer and another eight years as a freelancer writing for various publications. Today, that opportunity has become The Charlotte Ledger, a newsletter-based news product distributed by email.
"When the magazine for which I was writing business articles closed in 2017, I expected to become a freelancer again," Mecia said. "Instead, I noticed there was less good, quality information in Charlotte, the kind, often business-oriented, that directly affects communities and the lives of their residents."
Maybe it was the influence of writing about and interacting with the Charlotte business community, but Mecia had discovered the entrepreneur within. He decided Charlotte could benefit from another voice, another perspective on how the city was growing. An e-newsletter format would be easier to produce and deliver to an audience eager for information unavailable from other local sources.
Mecia took the plunge with the first issue of the Ledger on Substack in March 2019. By July, 1,000 recipients of his four e-newsletters on Monday, Wednesday, Friday and Saturday had opted-in as regular readers. What he created could almost be described as "personalized journalism." He had a direct connection with an audience that responded positively to the information only he provided and that he thought people would want to read.
"The Ledger doesn't need to be the news outlet of record. I want to write and publish stories that don't appear on any other platform or newspaper. Our monthly rezoning report receives the most clicks of any other stories because people want to know about developments in their neighborhoods, from new infrastructure to commercial real estate," Mecia said.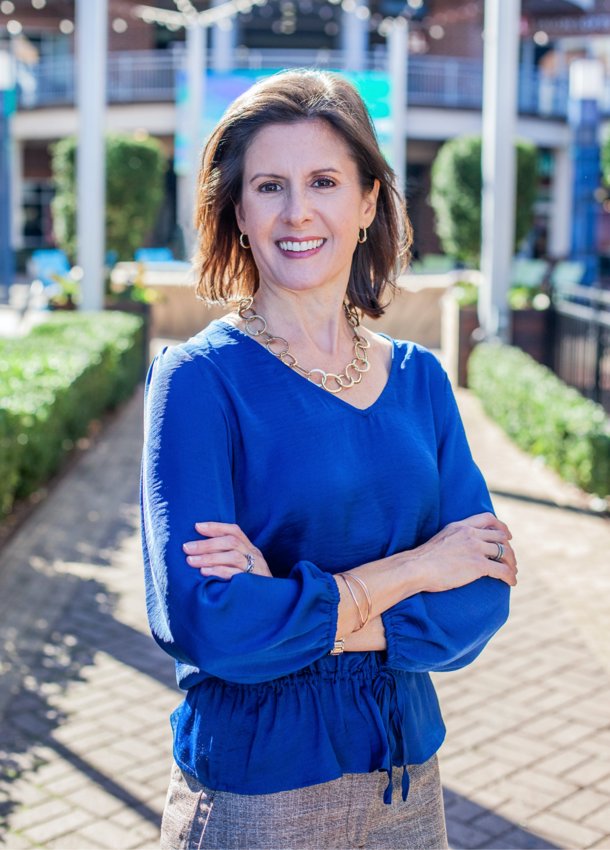 To build on its initial success, the Ledger had to grow, and the same opportunity that attracted Mecia now attracted Cristina Bolling, his former colleague at the Observer.
"Tony and I often talked about some future collaboration after we might leave the Observer. We kept in touch, although he left the Observer in 2009, and I stayed until March 2020," Bolling said. "I noticed what Tony was doing with the Ledger and realized writing stories on the community level could be an exciting new chapter in my career."
The moment was perfect for the collaboration they had often discussed. Bolling became the Ledger's managing editor shortly after leaving the Observer. Mecia contributes mainly business content, while Bolling brought her vast experience writing feature stories.
March 2020 was also when Mecia decided to initiate a paid subscription model. Sixty days later, the Ledger had 500 paying subscribers, and today more than 2,000. Mecia said readers responded positively to a paywall, and the Ledger has added net new subscribers every month, including 44 during September 2022.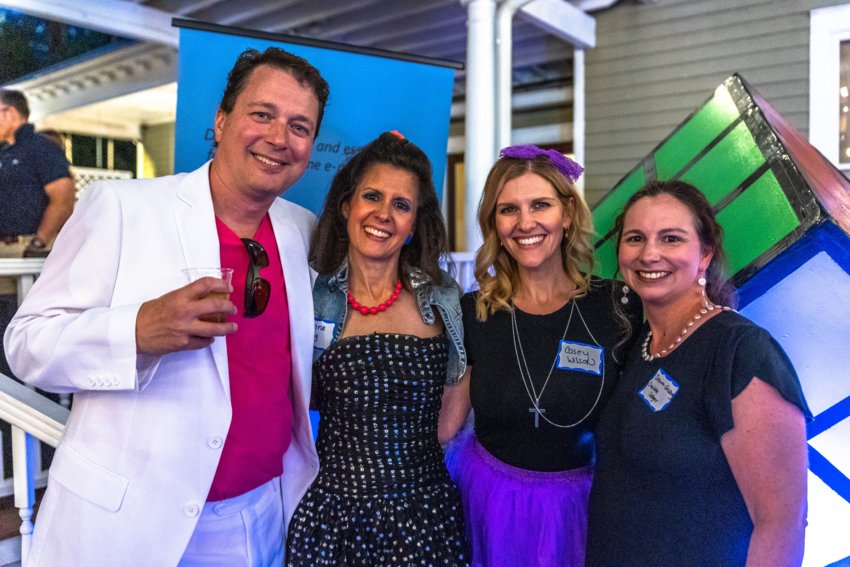 The Ledger hosted a "40 Over 40" 80s-themed event in April 2022, which drew a crowd of more than 250, paid for itself and created interest and brand recognition for the Ledger. More events are planned, including collaborating with nonprofit news outlets to report on health coverage.
With that financial foundation, the Ledger has hired one staff reporter, Lindsey Banks, and assigned stores to approximately 10 freelancers, many also former Observer journalists with local reporting experience.
"I've never been an editor or managed a staff, but I enjoy working with freelancers and working in a startup culture where I must also handle subscription services, scheduling newsletters, planning events and advertisers," said Bolling.
The Ledger's e-newsletters have expanded into some unlikely topics. The Transit Time newsletter covers the larger regional transportation infrastructure and local road projects.
Fútbol Friday is a newsletter reporting on Charlotte FC, the city's new Major League Soccer team. When he noticed the stadium was packed and there was a growing interest in the team, Mecia wanted to corner the market on the coverage. Ways of Life is more than typical obituaries, focusing more on people's interesting lives, accomplishments and contributions to their communities.
Mecia encourages others to become entrepreneurial journalists, but he advises that business and marketing skills are needed, and anyone following his example must be prepared to work more hours than an employee at a traditional news outlet.
He added, "Every market is different, so find your niche, identify your audience, build a brand and be patient, because it will take time."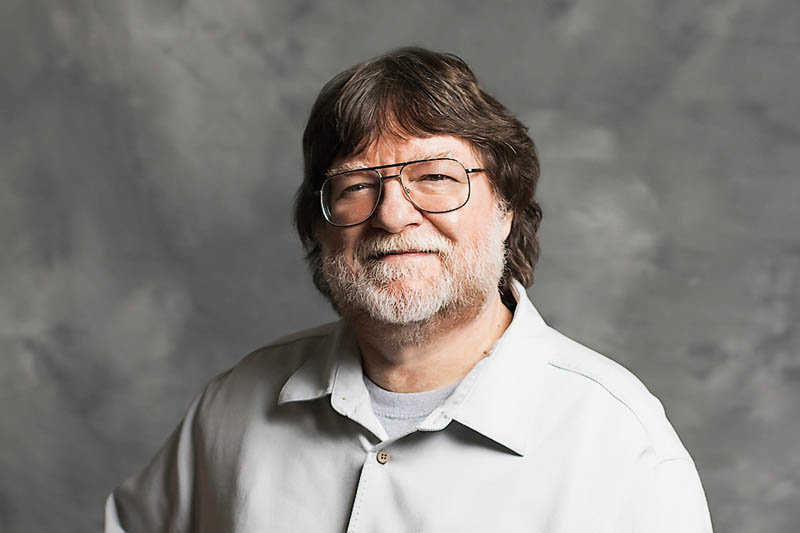 Bob Sillick has held many senior positions and served a myriad of clients during his 47 years in marketing and advertising. He has been a freelance/contract content researcher, writer, editor and manager since 2010. He can be reached at bobsillick@gmail.com.