Typically, a university newspaper is the learning laboratory for the institution's journalism school. Harvard University doesn't have a school of journalism, but it does have The Harvard Crimson, one of the oldest and most-respected student newspapers. It operates both financially and editorially independent from the university and has a long tradition of serving the university family as well as Cambridge and Boston, Massachusetts.
Its students may come from different academic disciplines, but all want to gain journalistic experience, and they understand its value for their future careers.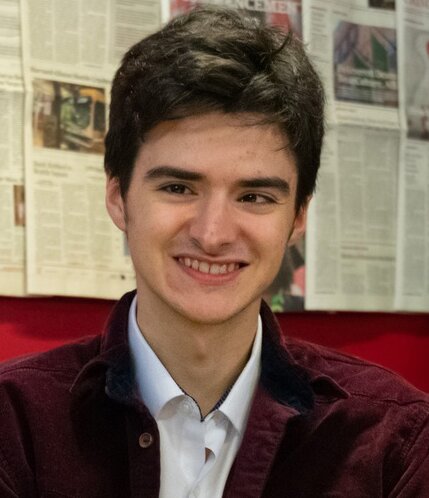 "I've always been interested in journalism. It complements my studies in government and psychology. I'm currently working on a thesis about the decline in local journalism in some parts of the country. I wrote for my county's newspaper during my senior year in high school, and I wanted to throw myself into journalism at Harvard," Brandon L. Kingdollar, managing editor of The Crimson, said. 
Being so involved in the community beyond the campus, the senior student staff of The Crimson was aware Cambridge was showing signs of becoming a news desert. To stop that from occurring, The Crimson launched the Metro Briefing newsletter in April 2023 to expand its community coverage. It's free to anyone who subscribes, as well as seven other newsletters, including top daily stories, arts and sports newsletters.
"The lack of reporting in Cambridge has been particularly acute because the two local news outlets have struggled to gain traction, although they do publish important stories," Cara Chang, student president of The Crimson, said.
"Our recent general readership survey found The Crimson was the most affiliated local news source. Several comments from alumni and Cambridge residents with no affiliation to Harvard suggested The Crimson expand its metro coverage. That feedback prompted us to create a larger metro news team. As it began to produce more stories, we realized we had enough content to justify a separate newsletter."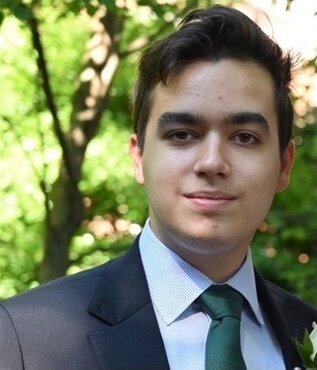 Elias J. Schisgall, newsletter editor, including the Metro Briefing, added that The Crimson's effort to provide more coverage of the Cambridge community shouldn't be unique to Harvard. University and college newspapers are part of a larger community, even in small college towns, and they can contribute by reporting beyond the campus with news about local politics and the economy.
"Student journalists can add to what's occurring in the community and not just remain isolated on campus. As a junior reporter, that was important for me when I covered Cambridge city government. It motivated me and made me passionate about my work at that time," Schisgall said.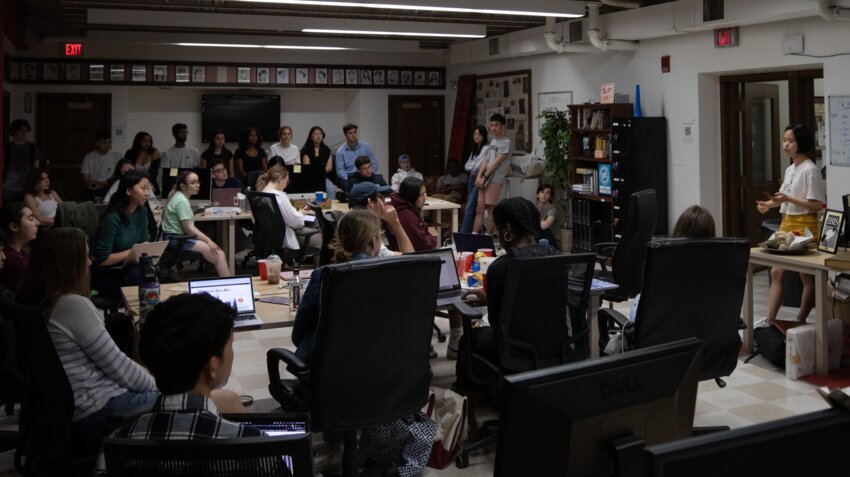 After an inaugural issue in early April, additional editions of the Metro Briefing newsletter were published in the spring semester, culminating in the May 24 commencement edition. The Metro Briefing is suspended during the summer but will resume at the start of the fall semester.
Feedback from the Harvard and Cambridge communities has been positive. However, the more significant indication of how much the Metro Briefing is valued is an increase from 1,300 initial subscribers to 3,400 by the end of the semester.
Now that the Metro Briefing is established, growth plans include contacting more local businesses to become distribution locations. Chang said The Crimson is prepared to invest in more news racks and find ways to display the newsletter subscription QR code across Cambridge.
Chang, Kingdollar and Schisgall will resume their positions in the fall. But at the end of the semester, current staff members of The Crimson will become the new president, managing editor and newsletter editor.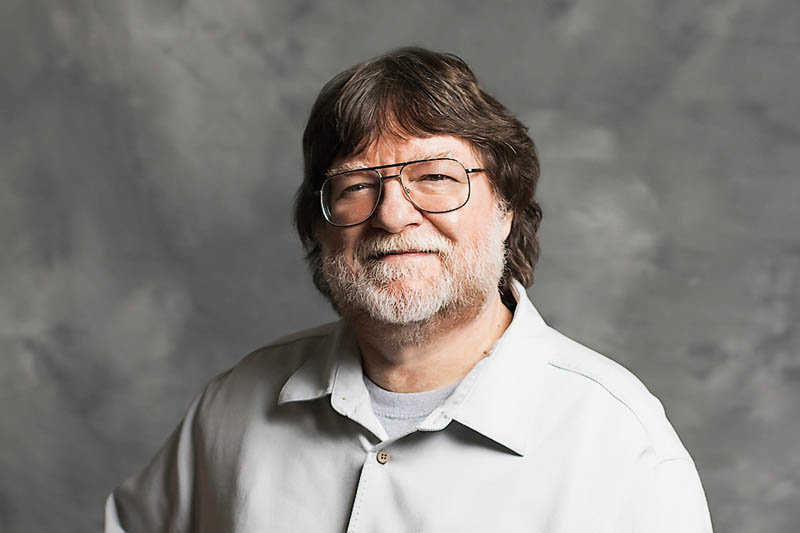 Bob Sillick has held many senior positions and served a myriad of clients during his 47 years in marketing and advertising. He has been a freelance/contract content researcher, writer, editor and manager since 2010. He can be reached at bobsillick@gmail.com.